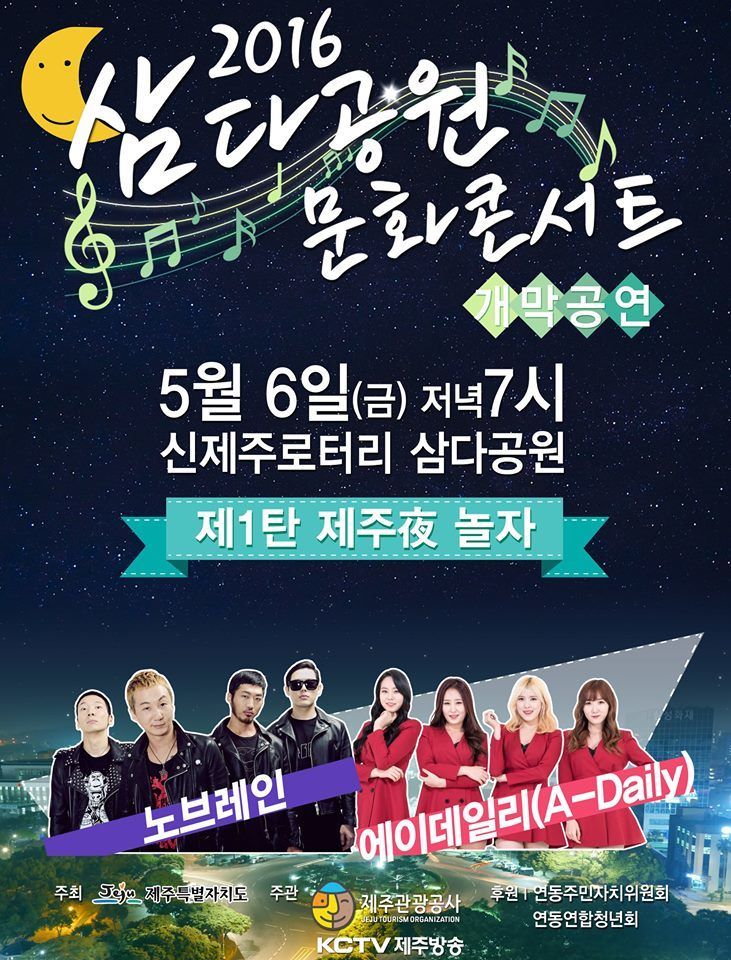 이미지 출처 : 제주관광공사 Facebook
* Event introduction
Jeju National Tourist Organization has planned the event for spring in 2016! Here comes Samda Park Healing Night Concert!
Those who don't know what to do at night in Jeju should visit Jeju-si Samda park in the evening on May 6!
It only takes 10 minutes from Jeju Airport!
Why don't you enjoy the night of Jeju with exciting rhythm?
Culture of Jeju is alive!
* Event information
- Night concert
- Street performances and events
* Address: Jeju-si
* Location: Samda park
* Contact information: 064-740-6923
* Website : Jeju National Tourist Organization Facebook
* Data source : Jeju National Tourist Organization Facebook