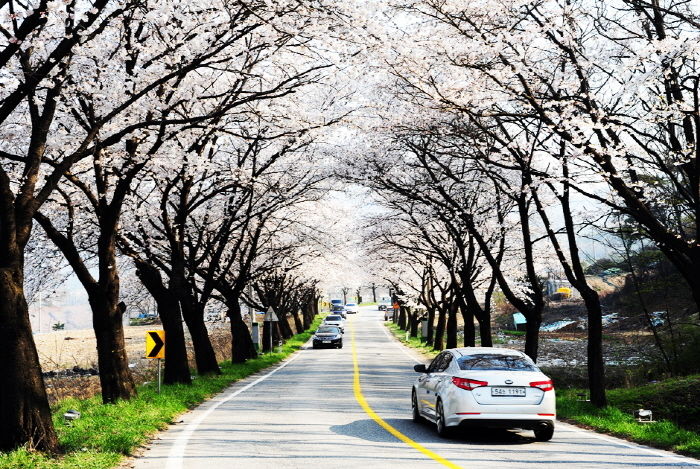 NIKON D3 | f/13.0 | iso 320 | 2007:03:26 06:13:21 | Flash did not fire. | 60mm
Introduction
Cheongpungho Cherry Blossom Festival is held in the Cheongpung Lake area of Jecheon when varied spring flowers such as white cherry blossom, forsythia and azalea are in full bloom. Visitors can enjoy exhibitions and performances as well as other activities like bungee jumping operated by Cheongpungho Lake, and water sports and leisure activities all in one spot. Cheongpung Cultural Heritage Complex and SBS Filming site in Jecheon are also situated near the lake for tourists to visit to the area.
Performance Times
11:00-21:00
Duration of Performance
Varies by program
Transportation
[Express/Intercity Bus]
From Dong Seoul Bus Terminal, take an intercity bus to Jecheon.


[Bus]
Take Bus No. 950 from Tongyang Securities Building Bus Stop and get off at Cheongpung Cultural Foundation Bus Stop.



Homepage
tour.jecheon.go.kr (Korean, English, Japanese, Chinese)
Period
04.06.2019 ~ 04.08.2019
Address
2048, Cheongpungho-ro, Jecheon-si, Chungcheongbuk-do
충청북도 제천시 청풍면 청풍호로 2048
Location
Cheongpunghoban Lakeside & areas of Jecheon
Telephone
• 1330 Travel Hotline: +82-2-1330
(Korean, English, Japanese, Chinese)
• For more info: +82-43-641-4870,
+82-43-641-4870
Referred from : KOREA TOURISM ORGANIZATION http://visitkorea.or.kr