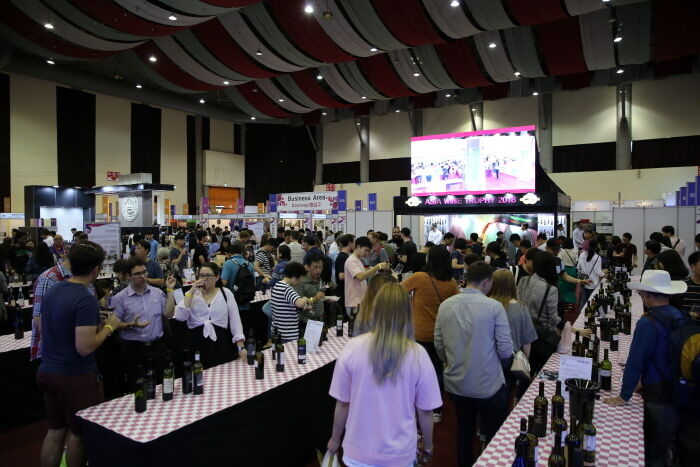 Canon EOS 5D Mark III | f/3.5 | iso 1250 | 2018:09:01 13:39:28 | Flash did not fire, compulsory flash mode | 24mm
Introduction
Daejeon International Wine Festival takes place every year, showcasing a variety of imported wines as well as domestically produced wines and traditional liquors. About 10,000 different wines can be seen during this festival. Asian Wine Trophy, a huge scale wine tasting event, and the Asia Wine Buyers Conference, which provides useful wine information, will be held altogether. In addition, various food and performance will be offered along with diverse festival programs.
Performance Times
11:00-19:00
Open until 20:00 on August 23
Admission/Participation Fees
Entrance fee 10,000 won
Wine glass 3,000 won / wine glass holder 2,000 won
Program Details
[Exhibition & Program]
- Wine tasting
- WSET Wine Class
- Wine footbath
- Wine bottle up-cycling
- Wine culture experience programs
- Hanbok program


[Performance & Arts]
- Food coat
- Cultural performance
- Wine music festival
- Traditional alcohol-making demonstration
- Wine & food pairing demonstration


* See website for full schedule of events



Discount Information
20% discount with advanced purchase
- Period: July 1 – August 16, 2018
- Ticket sales: ticket.interpark.com, www.ticketlink.co.kr
Age Limit
Open to visitors of all ages.
* Wine tasting is only available to visitors over 19 years old.
* Minors under 19 years old can be admitted free of charge, but must be accompanied by a parent.
Homepage
www.djwinefair.com (Korean, English)
Period
08.23.2019 ~ 08.25.2019
Address
107, Expo-ro, Yuseong-gu, Daejeon
대전광역시 유성구 엑스포로 107 (도룡동)
Location
Daejeon Convention Center
Telephone
• 1330 Travel Hotline: +82-2-1330
(Korean, English, Japanese, Chinese)
• For more info: +82-42-250-1358, 1359
Referred from : KOREA TOURISM ORGANIZATION http://visitkorea.or.kr