1. Ingredients for Tonkatsu

-Main ingredient: sirloin or tenderloin of pork
-Side ingredients: tonkatsu sauce, rice, kimch, salad

2. Taste Evaluation

-Hot taste: ☆☆☆☆☆
-Salty taste: ★★☆☆☆
-Sweet taste: ★★☆☆☆
-Sour taste: ☆☆☆☆☆
-Savor: ★★☆☆☆
3. A Brief Introduction To Tonkatsu 돈까스

Tonkatsu is a Korean version of pork cutlet. It is not a Korean traditional food, but loved by many people both at home and restaurant. In particular, middle-aged Koreans born in 1960s or 1970s cherish their memories of tonkatsu.

They thought it was the first and best western food for them. So, tonkatsu has very special meaning. Tonkatsu was transmitted from American pork cutlet in 1850s to Japan. In this process, the recipe and the name of tonkatsu had changed.

It was called as "katsuletsu" in Japanese pronunciation, and then contracted to "katsu". In Korea, "don", which means a pig, was added to "katsu". Later, it became tonkatsu. While thin pork is baked on oiled pan to make pork cutlet, thick pork is fried in oil to make Japanese "katsu".

Japanese people served sweet and sour ustad sauce, cabbage salad, rice and soup with it. This Japanese katsu was transmitted to Korea in 1900s, and then became tonkatsu.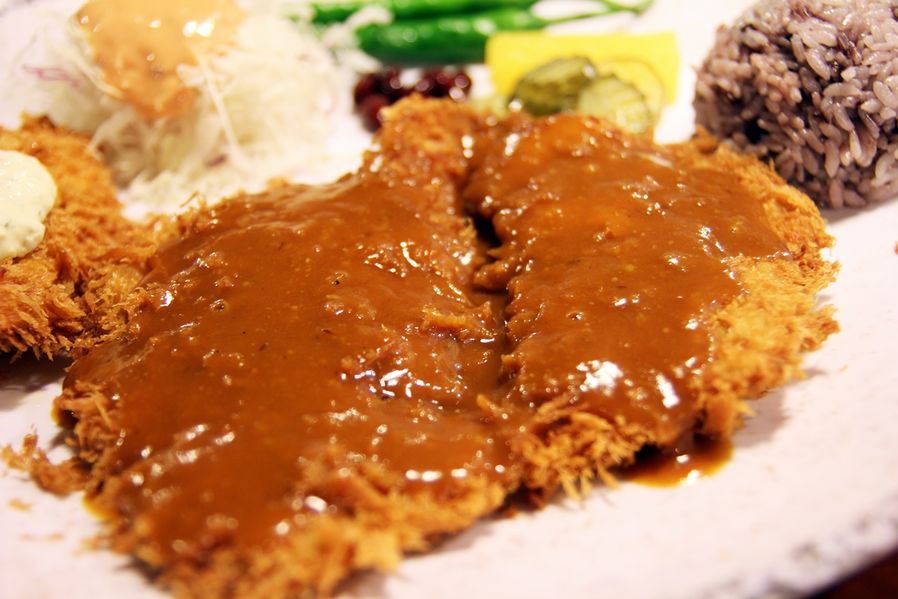 Canon EOS 550D | f/2.8 | iso 640 | 2011:07:13 15:11:13 | Flash did not fire, compulsory flash mode | 30mm

Tonkatsu, which had originated from Japan, changed into Korean style in both shape and taste. In Korea, thin and flat pork is fried in oil, so it is very crispy. Sweet and sour sauce with nuts is aromatic and soft.

In addition, kimchi is served with tonkatsu. Since most Korean traditional foods are not fried, some people may think tonkatsu is greasy. So kimchi is added with it.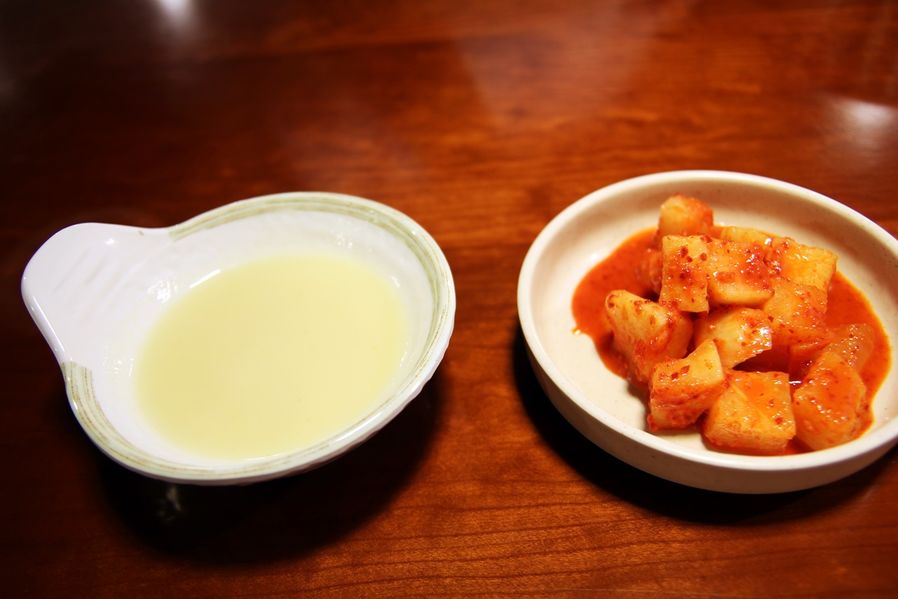 Canon EOS 550D | f/2.8 | iso 200 | 2011:07:13 15:02:24 | Flash did not fire, compulsory flash mode | 20mm

In the way to eat, Korean tonkatsu is more similar to western pork cutlet than Japanese katsu. Kimchi and rice are served with tonkatsu in Korea. But soup and bread are served before tonkatsu is come out. While chopped pork is served in Japan, a lump of meat is served in Korea.

So Korean people use pork and knife. And coffee or other beverages are served as a dessert. Even though it is clumsy, it is similar to western course dish.


4. The Kinds of Tonkatsu

Many people like tonkatsu, so there are a lot of kinds of it. Basically, various ingredients are put in pork. Cheese tonkatsu and sweet potato tonkatsu are popular. Also, you can enjoy Japanese tonkatsu across the country.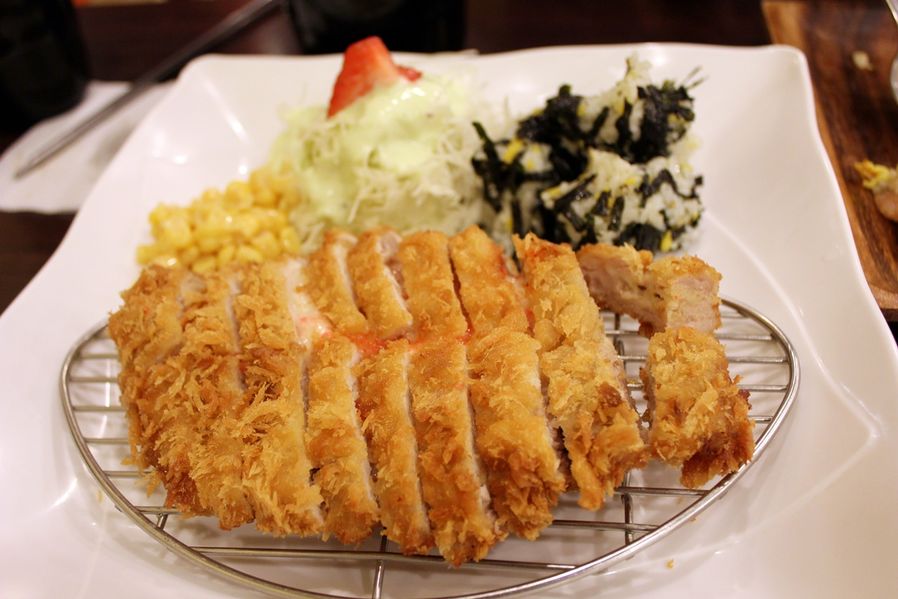 Canon EOS 550D | f/3.5 | iso 1000 | 2011:05:07 20:16:26 | Flash did not fire, compulsory flash mode | 21mm
5. The Way To Enjoy Delicious Tonkatsu

"Namsan" is one of the hot tourist attractions of Seoul. And it was the popular date course for citizens. Many people had a date in Namsan, and ate "tonkatsu". Also, many families rode a cable car, and ate it in a restaurant. It is a little outdated, but it recalls old memories.

Tonkatsu of Namsan restaurants is famous for "King-sized tonkatsu". If you visit Namsan, you should enjoy King-sized tonkatsu, and have a date with your lover.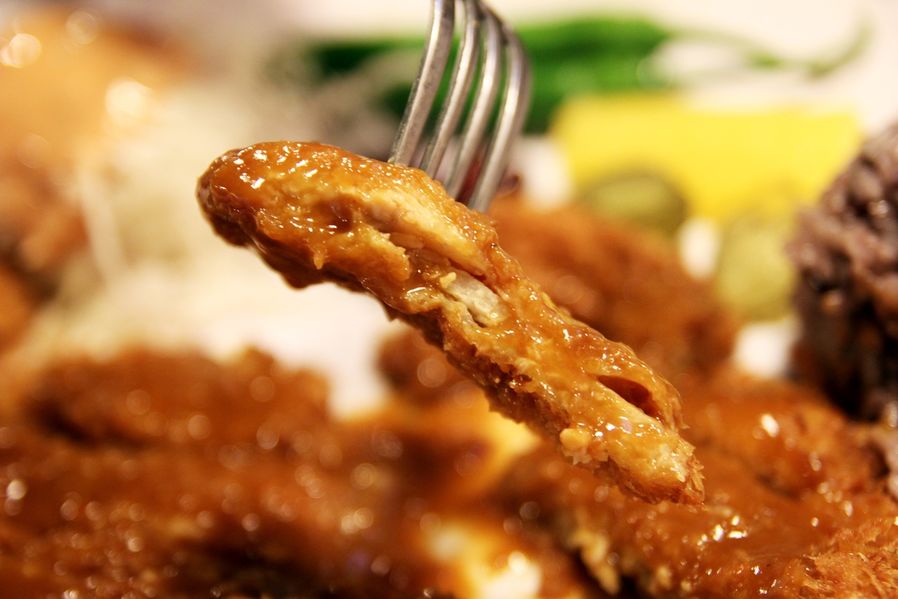 Canon EOS 550D | f/2.8 | iso 1000 | 2011:07:13 15:13:31 | Flash did not fire, compulsory flash mode | 50mm