1. Ingredients

-Main ingredients: Seafood like clam, squid and shrimp, pork and noodles
-Side ingredients: Various vegetables like onion, cabbage and carrot

2. Taste Evaluation

-Spicy taste: ★★★★☆
-Salty taste: ★★☆☆☆
-Sweet taste: ★★☆☆☆
-Sour taste: ☆☆☆☆☆
3. Introduction to Jjamppong 짬뽕

Korean people often eat spicy "Jjamppong" on rainy day. In particular, Jjamppong is the best food to warm your body when it is cold and rainy like these days.

To make it, you should fry vegetables, seafood and meat with spicy seasonings, pour chicken broth and then put noodles. It is one of Korean's the favorite foods since it is spicy and easy to enjoy within a minute.

Jjamppong is the main menu of Chinese restaurants. But in fact, it was originated from Japan. One Chinese person who had settled in Nagasaki, Japan sold the food named "Janpon(ちゃんぽん)". He made the food for poor Chinese foreign students with remaining vegetables, chopped meat, seafood and Chinese noodles.

It was loved by both Chinese foreign students and Japanese people since it was quite filling, delicious and nutritionally balanced. Even the Japanese emperor liked to have it. Japanese Jjamppong was clean and light. But it has changed to spicy food after it was introduced to
Korea.

It is unknown when Japanese style Jjamppong changed to spicy Korean style Jjamppong. It was created by Chinese people even though it was originated from Japan. So overseas Chinese people in Incheon accepted it and have sold it with Jajangmyeon(black-bean-sauce noodles) in
Chinese restaurant since 1905. So Jjamppong has become the main
Chinese food in Korea.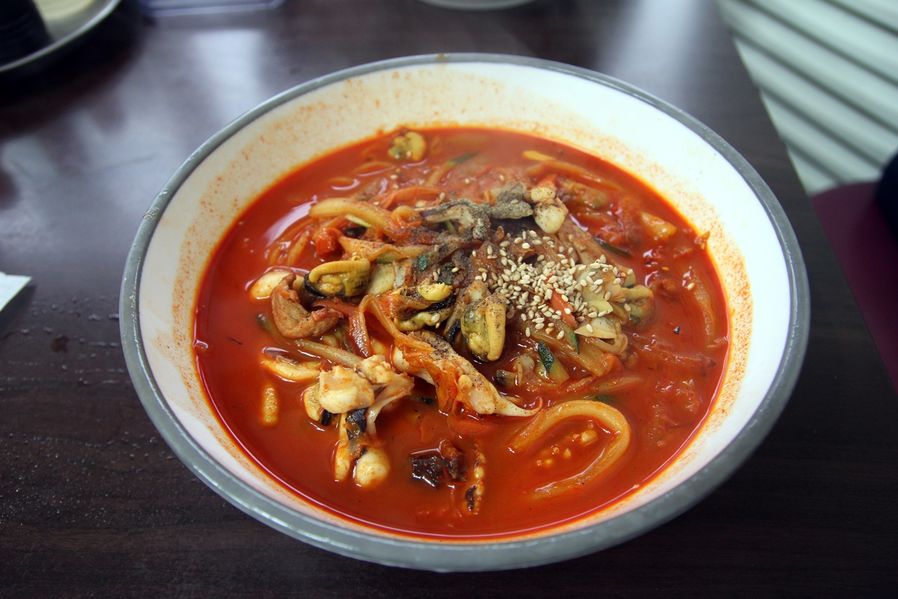 Canon EOS 550D | f/4.0 | iso 640 | 2013:04:16 17:09:58 | Flash did not fire, compulsory flash mode | 17mm


Originally, Jjamppong was not made of fine food ingredients. It was made of various leftovers. So some people say "It became Jjamppong" when something has been messed up.
To make Jjamppong, you should fry vegetables like onion, cabbage and carrot, and seafood like clam, squid and shrimp, and pork with hot pepper paste. And then, put chicken broth and boil them for a while. Pour this spicy soup into boiled Chinese noodles.

The taste of the soup is refreshing due to seafood, and sweet due to vegetables like onion and cabbage. The soup is deep due to various ingredients like vegetables, seafood and meat. And it is popular with many Koreans as it is spicy.
Why don't you enjoy "Jjamppong" on rainy day during the trip to Korea, and warm your body?

4. The kinds of Jjamppong

There are various kinds of Jjamppong as it is popular food in Korea. Usually, people eat spicy Jjamppong with hot pepper paste. "Samseon jjamppong" is made of a lot of seafood. "Jjamppong bap" is made of rice, not noodles. "Nagasaki Jjamppong" and "Gul Jjamppong", which are the Japanese style ones, are not spicy.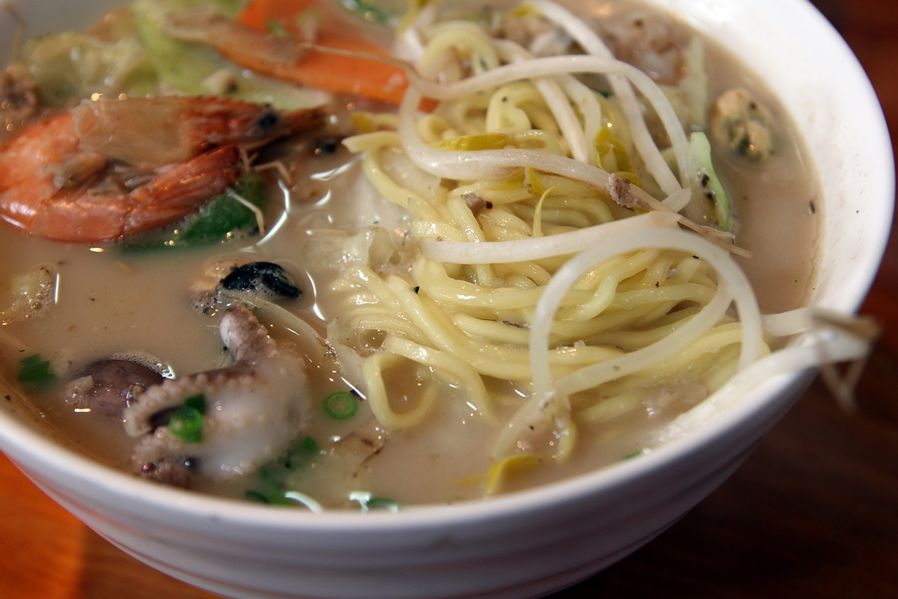 5. The way to enjoy delicious Jjamppong
In fact, there are a lot of hot foods in Korea these days due to the food trend. Many restaurants make so hot Jjamppong. Some foreigners would be so painful. The food may cause stomach disorder. So you should request staff members not to make too spicy Jjamppong.

You should eat Jjamppong after cooling down as it can relieve hot and spicy taste. First of all, soup permeated noodles are so soft and delicious. Oh, you can also relieve your hot tongue with yellow sweet pickled radishes.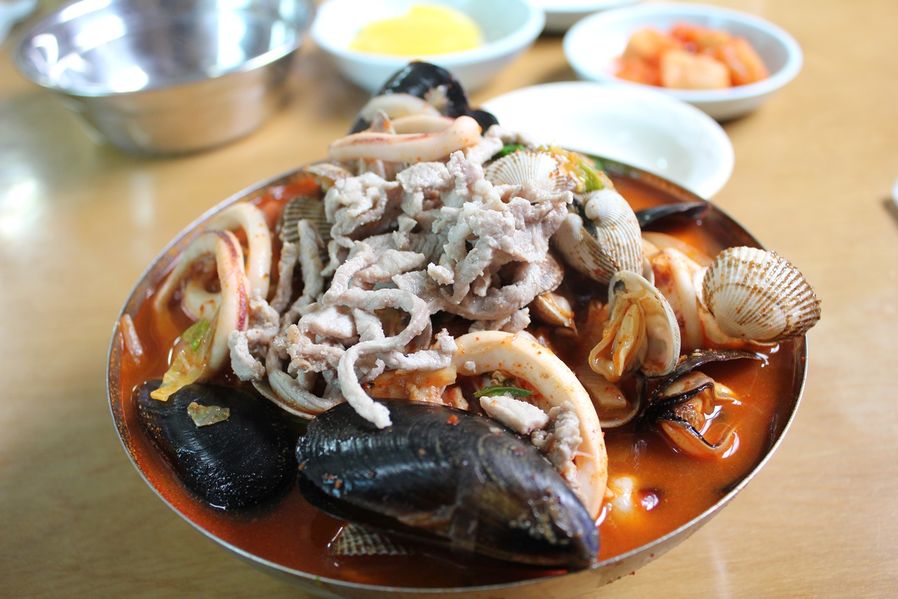 Canon EOS 550D | f/4.5 | iso 640 | 2011:03:22 11:19:16 | Flash did not fire, compulsory flash mode | 24mm