Almeta Shop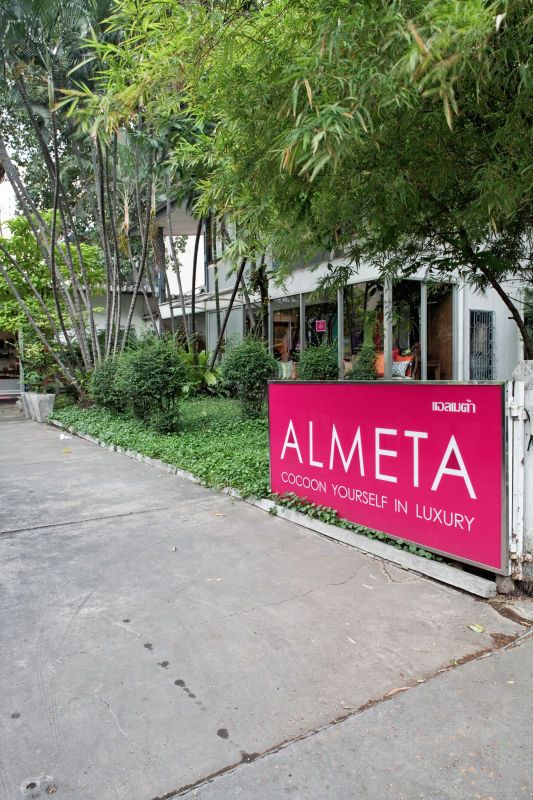 It's easy to find silk in Bangkok, but for unique gifts, this is the place to look for. Almeta has been a major exporter for quite a while; welcome to their first sales floor in the city! You never knew silk could come in so many colors and layers. Don't care for dry cleaning? Have no fear, as Almeta offers plenty of machine-washable silk fabrics.
- Complete Address: 20/3 Sukhumvit Soi 23, Bangkok 10110
ซอย สุขุมวิท 23 สุขุมวิท แขวง คลองเตยเหนือ เขต วัฒนา Bangkok 10110, Thailand
https://www.google.co.kr/maps/place/Almeta+Thai+si...
- Telephone number +66-2-204-1413
- Website: http://www.almeta.com
- Opening Times: Monday to Sunday 10:00am-18:00pm
- Public Transport: BTS Asoke or MRT Sukhumvit
- Price Range: $$$$ Luxury
- Pay with: Cash, Visa, Mastercard, Amex