Hansar hotel Bangkok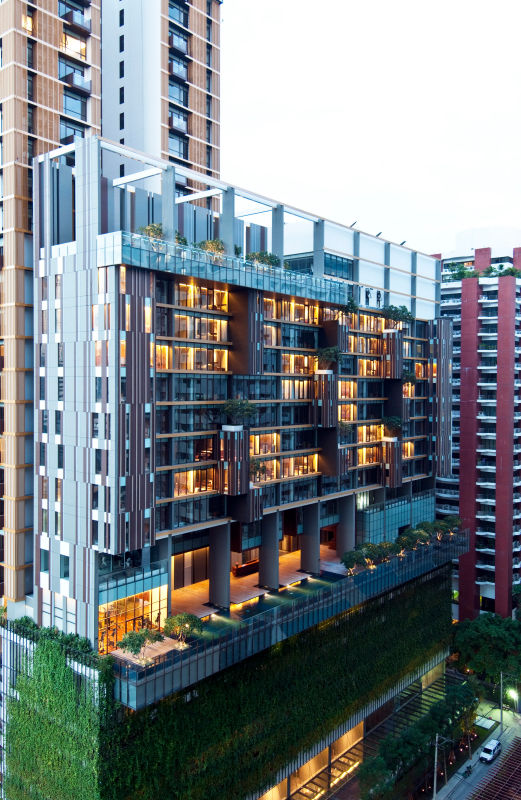 Architecturally speaking, most luxury hotels are of the glass-and-steel-tower persuasion. We give the Hansar credit for trying something different. Locally owned and operated, this small boutique hotel features a green vertical wall, multiple sky gardens, and naturally ventilated corridors to save on air conditioning. It's all part of Hansar's green philosophy and design. Not to worry however, rooms can of course be chilled to your satisfaction! Try the Vertigo Suite for ample space and a beautiful view of the Royal Racecourse & Sports Club.
- Complete Address: Hansar Bangkok 3/250 Soi Mahadlekluang 2, Rajdamri Road, Lumpini, Pathumwan, Bangkok 10330
https://www.google.co.kr/maps/place/Hansar+Hotel+B...
- Telephone number:
Tel: +66 2209 1234
Fax: +66 2209 1212
E-mail : reservations@hansarbangkok.com
- Website:
https://www.facebook.com/hansarbangkok
- Opening Times (not necessary for hotels):
Eve Restaurant 18.00-22.30
Boca Cafe: 7.00-22.30
Vue Bar: 12.00-00.00
- Public Transport (if possible): BTS Rajdamri Station Exit 4
- Price Range ($ Budget, $$ Affordable, $$$ Moderate, $$$$ Luxury): $$$$ Luxury
- Pay with (Cash only, Ec/ debit card, Credit card): Cash and Credit Cards
For Hotels:
- Hotel type: Luxury Boutique Hotel