Cheongpung Cultural Heritage Complex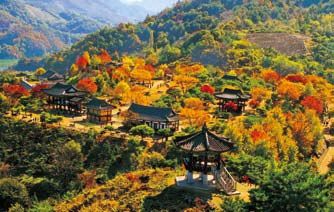 During the construction of Chungju Dam, a number of valuable Korean cultural heritages located in
the nearby area were in danger of being submerged. The Cheongpung Cultural Heritage Complex was established as a traditional folk village to collect, restore and display the imperiled cultural heritages.

Address : 2048, Cheongpungho-ro, Cheongpung-myeon (청풍면 청풍호로 2048)
Phone : 043-647-7003


Cheongpungho Monorail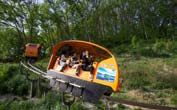 Bibongsan Mountain (531m) dominates the beautiful landscape of Cheongpungho Lake. If you take
the monorail to the summit of the mountain, you will be able to enjoy a sweeping view of the area.
You could also try paragliding from the paragliding site at the top of the mountain.
(※ Reservations are required in advance via the internet.)

Address : 114, Dogok-ri, Cheongpung-myeon(청풍면 도곡리 114)
Phone : 043-642-3326
Homepage : www.cpairpark.co.kr


Woraksan National Park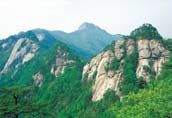 Woraksan (1,097m) is widely regarded as one of the five most beautiful mountains in Korea, and is also referred to as 'the second Geumgangsan Mountain' or 'the Alps in Asia.'

Address : 1647, Mireuksonggye-ro, Hansu-myeon(한수면 미륵송계로 1647)
Phone : 043-653-3250
Homepage : worak.knps.or.kr


Uirimji Reservoir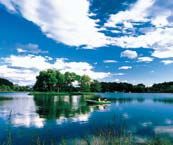 Also known as Imji, Uirimji reservoir was constructed during the Samhan Period, making it the oldest known reservoir in Korea. Scattered around the reservoir are Yeonghojeong Pavilion, Gyeonghoru
Pavilion, a waterfall, and pine trees that are many hundreds of years old.

Address : 241, Mosan-dong(제천시 모산동 241)
Phone : 043- 651-7101


Bakdaljae Pass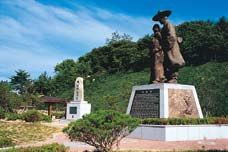 Address : Wonbak-ri, Bongyang-eup(봉양읍 원박리)
Phone : 043-640-5631~2


Songgye Valley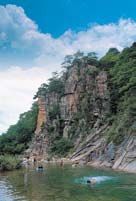 Address : Songgye-ri, Hansu-myeon(한수면 송계리)
Phone : 043-653-3250


Referred from : Chungbuknadri http://chungbuknadri.net