Taean-gun (Taean County) is a county in the west coast in Taean Peninsula, Chungcheongnam-do, South Korea. There are 119 islands like Anmyeon Island. The county seat is Taean-eup. The administrative division is 2eup 6myeon. The coastline is 530.8km long. It has rias coastline, shallow waters, and broad tideland. It's designated Taean Haean national Park. There are abundant tourist attractions -Kkotji beach and Cheonripo arboretum, etc in Anmyeon Island- and 30 beaches. There is Hanseo university (Taean campus) that holds Taean Flight Education Center in Nammyeon. A head office of the Korea Western Power Coporation will move to Taean. It's been developing since it had been selected as a company city. (Data source : Wikipedia)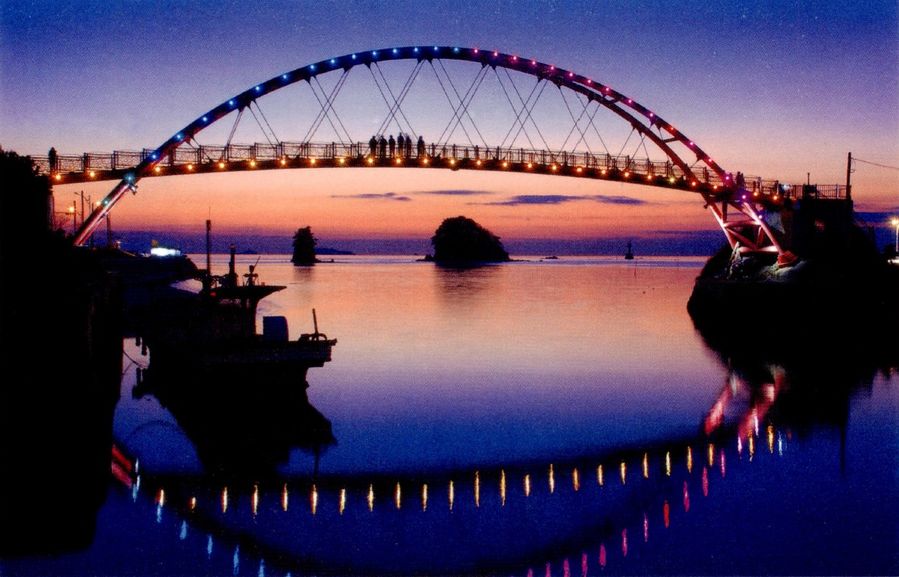 Kkotji Beach
A coastline of the beach is about 5km long. It has a large tidal range but also gentle slope, so it's safe for swimming. The water is clear and warm so you could enjoy swimming until late summer. There is Bangpo Port right next to the beach so you could taste fresh raw fishes.


Address: Mohang-ri, Sowon-myeon, Taean-gun, Chngcheongnam-do

Manripo Beach
The white sand beach of Manripo is white, soft, and fine. Its water light is also clear and blue. It makes you think of 'Chrystal Blue' in Saipan or Fiji. There are Mo Port and Cheonripo Port between pine forests
Mo Port seems like the wonderful scene of Haegeum River
Address: Mohang-ri, Sowon-myeon, Taean-gun, Chngcheongnam-do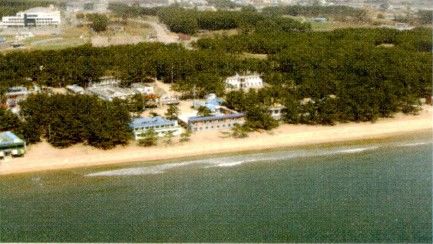 Mongsanp Beach
Sandy beach of the beach is surrounded by dense forests. It has 35km long of white sand beach. Its dune iswhere variousinhabit. This beach is a good place to observe the natural ecology.


Address: Sinjang-ri, Nam-myeon, Taean-gun, Chungcheongnam-do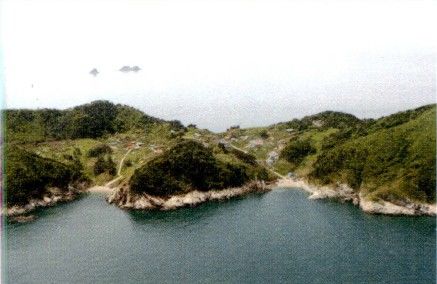 Gaui Island
Gaui Isalnd is located 55km west from Anheung. Jukdo, Bueokdo, Mokgaedo, Jeongjokdo(Islands), Lion Rock, Independent Arch Rock, Turtle Rock(Rocks), etc, all of which spread out before your eyes for 40 minutes until you reach Gaui Island from Anheung port are such a magnificent sight of the sea to see.
Address: Gauido-ri, Geunheung-myeon, Taean-gun, Chungcheongnam-do

Sinduri Dune
Sinduri Dune is a sand hill that has been formed for a long time with strong northwest monsoons and waves from Sandung Peninsula of China. It was in the Military Reservation District until 1980's and its ecosystems and dunes have been distinictively well preserved. It's the best duneland of Korea. You could find rare creatures here.


Address: Sindu-ri, Wonbuk-myeon, Taean-gun, Chungcheongnam-do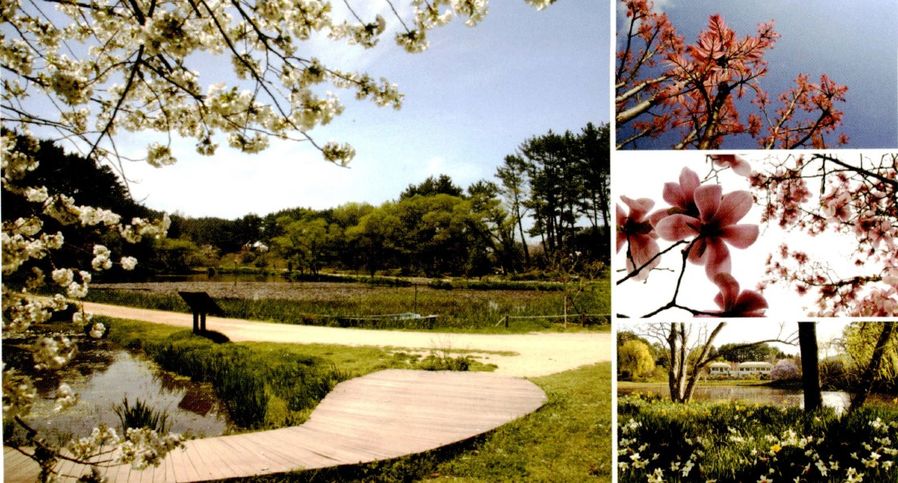 Cheonripo Arboretum
Cheonripo Arboretum has collected national native tree species expanding the site since 1970. Besides, it has been managed systematically by exchanging surplus seeds with botanial gardens all over the world or importing foreign plants from the areas that has similar climate as Korea. There are totally 15000 of species including magnoliids from 60 countries such as U.S.
Address : 187, Cheonripo1-gil, Sowon-myeon, Taean-gun, Chungcheongnam-do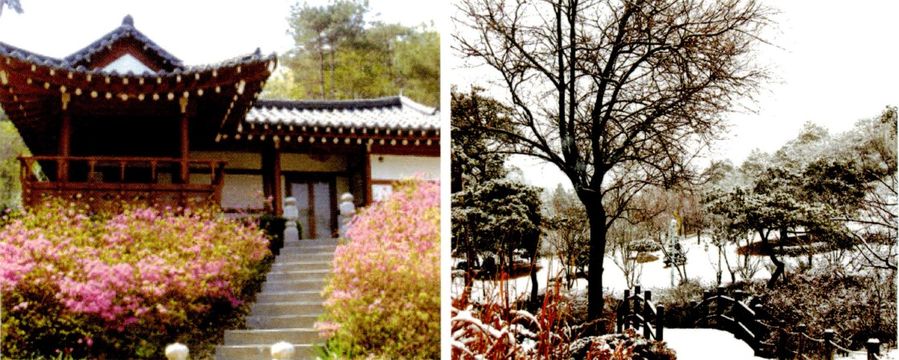 Anmyeondo Natural Recreation Forest
Anmyeondo Natural Recreation Forest is the place to see both mountains and sea, such as 50 to 80 year-old reserved forests, habitat of goldenrain trees, etc. A goldenrain tree is one of the natural monuments. It's equipped with camp site, observatory, physical training spot, arboretum, and forest exhibit, etc.
Address: Anmyeondaero 3195-6, Anmyeon-eup, Taean-gun, Chungcheongnam-do
Telephone:041-674-5019
Homepage:www.anmyonhuyang.go.kr
Entrance fee: 1000won (Adult), 800won (Studen), 400won (Children)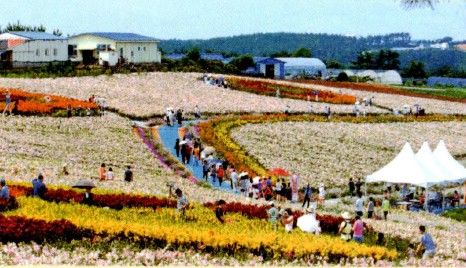 Taean Flower Festival
The festival take place with tulips in the spring, lilies in the summer, dahlias in the fall, and variety of beautiful lights in the winter. You could make precious memories with the sea and delicious foods.
Address: Mageompo-gil 200, Nam-myeon, Taean-gun, Chungcheongnam-do
Telephone:041-675-7881, 9200
Homepage : www.ffestival.co.kr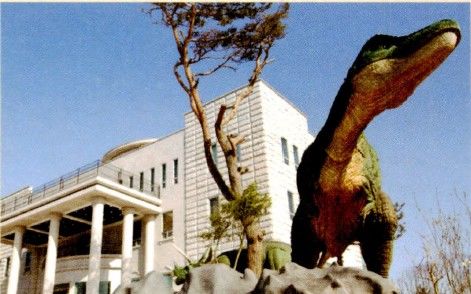 Anmyeondo Jurassic Park
There are genuine dinosaurs that you may have never seen before in Korea. There are genuine skeletons of Apatosaurus found in America, an egg of Tyrannosaur found for the first time in the world by Doctor Glen of Argentina, and a genuine skeleton of Spinosaurus found by English Doctor Kendall Martin.
ที่อยู่ : 37-20, Gomseom-ro, Nam-myeon, Taean-gun, Chungcheongnam-do
โทรศัพท์ : 041-674-5660 โฮมเพจ : http://www.anmyondojurassic.com/
ค่าเข้า : ผู้ใหญ่ 10000วอน, ผู้เยาว์ 8000วอน, เด็ก 4000วอน.