Jindo


Jindo is located westernmost and southernmost. I has warm climate, beautiful scenes of an archipelago, fertile soil, and uncontaminated areas of the sea. It is like precious island. It is 3rd biggest island in Korea. It is well preserved of folk songs as they were. It aslo produced many men of distinguished talent in art. A Passage through the Sea is famous for the modern Miracle of Moses in Korea which attracts a million tourists per year. Ullimsanbang is the cradle of Namjongmooninhwa(a painting in the literary artist´s style). Sebang Sunset is most beautiful sunset in Korea. Jindo-gun has lots of tourist attractions.


A Passage through the Sea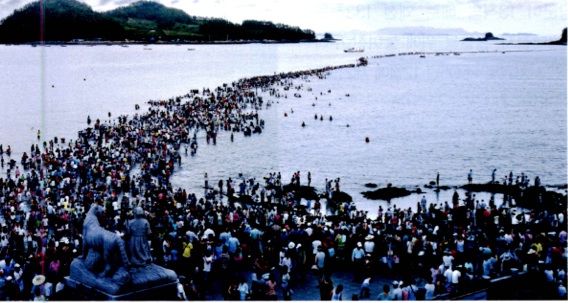 This mysterious sea passage of Jindo known worldwide is the 2.8 kilimeter long seabed between Hoedong-ri in Gogun-myeon and Modo in Euisin-myeon emerging above the water in 40 meter width due to the difference between the ebb and flow of the tide.
During the festival, there are many touristattractions for domestic and foreign tourists to see folk songs, folk performance of Jindo etc.

74 Sinbiuibadat-gil, Gogun-myeon Jindo, Jeollanam-do


Ullimsanbang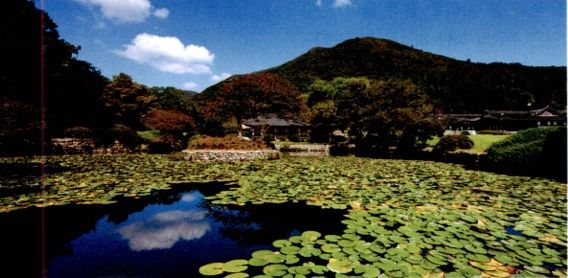 This is where Ryeon "Sochi" Huh stayed for 37 years. He trained under Jeong-hee "Chusa" Kim and Priest Choeui and studied painting with the drawing pads of Du-seo Yun of the Yun s of Haenam.
Baengnyeon "Uijae" Heo also studied drawing at Ullimsanbang.
When you enter the Ullimsanbang, there are 2 big trees which attract tourist's mind. And also there is a pond with lotus leaves and carps. After those, there comes Ullimsanbang.
315 Ullimsanbang-ro, Uisin-myeon Jindo, Jeollanam-do


Jindo Bridge

Jindo Bridge(484 m-long and 11.7 m-wide) connects Nokjin in Kunnae-myeon, Jindo with Hakdong, in Munnae-myeon of Haenam. Eversince its completion, on October 18, 1984, it has been a major tourist attration.
Uldulmok Passage is well-known as battle site of Admiral Yi Sun-sin during the Japanese invasion at the end of the 15 th century. And the 2nd Jindo Bridge was completed in February 2005 as first cable stayed bridge.



Sebang Sunset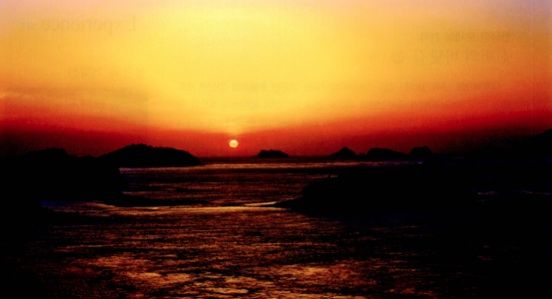 Weather Center chose a beautiful sunset. The duration time of sunset is longest. So you can observe sunset till most late time in Korea.
Sun sets between islands and it colors the sky red.
The costal road to Sebang Sunset is the best driving course to see Dadohae( archipelago)
148 Sebangnakjo-ro, Jisan-myeon Jindo, Jeollanam-do


Namdo Jinseong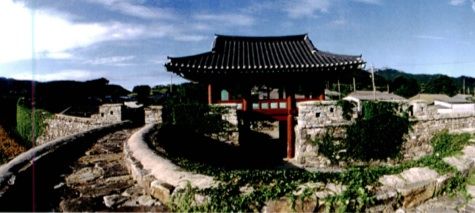 Namdo Jinseong is Historical site No. 127. General Jungson Bae had a base in Yongjangsanseong Fortress. And they had final Anti-Mongol fierce battle. When Sambyeolcho moved in to Jeju island, they departed from here.
Ssanggyo bridge and Honggyo bridge was made for crossing the exterior of castle. It is made of natural gneiss. It was rare to call interests of academia.

5-6 Namdo-gil, Imhoe-myeon Jindo, Jeollanam-do


Yongjangsanseong Fortress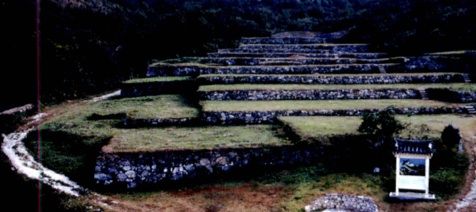 When the Mongols invaded King Wonjong of the Goryeo Dynasty(Wonjon 11, 1270) signed a disgraceful peace treaty and moved the capital to Gaekyeong. A group of military forces called the Sambyelcho(Three Elite Patrols), made one of King Wonjong's relatives their king and fled to Jindo where they held out again the Moglian forces. And Yongjang Sanseong Fortress was their headquarters.
Most of the fortress has lost its original shape and the site has only been partially identified. The wall of this fortress extends 13km along the mountain ridge. In the fortress, there is a temporary palace ground which has gorgeous stonework on terraced ground.
92 Yongjangsanseong-gil, Gunnae-myeon Jindo, Jeollanam-do

Gwanmaedo
This island is located to the south of Hajodo, which is the main island in the Jodo group (a distance of about 7 kilometers). Gwanmaedo is famous for its beach.
It is connected to nearby the uninhabited Gakheuldo and Hyangdo at low tide. You can watch more than 800 hundred years old silver magnolia, which is designated as a natural commemoration here. Thanks to the windbreak formed by a pine grove one hundred to two hundred years old, this place is a pleasant resort during the vacation season.
There are three villages on the island: Gwanmae, Gwanho and Jangsanpyeong.

Gwanmae Beach
About 3 km from north to south, the beautiful sand, clean and clear water, and shallow depths have made this an excellent place for families to gather. Also in the area is a more than 300 year old pine forest of around 30,000 Pyong which can be enjoyed in many ways making this beach a gift of nature. Also in the area is silver magnolia (Natural Treasure Number 212) and is famous for fishing in all four seasons.
Bang-aseom (Penis Rock)
Along the coast of Gwanmaedo there stands a lofty rock around 10 meters high, having the appearance of a banga (pestle). Legend has it that angels pounded rice in a mortar here.
Legend of Dolmyo (stone tomb) and Ggondol
They are at the back hill of Gwanmae village, Gwamae 2-gu. Two angels from Heaven dropped this Ggongdol by mistake when they were playing with it. Later, God ordered a general to bring this Ggondol, but when the general was going to hold up the Ggondol at Wangdeulggimi, suddenly he heard the sound of a geomungo (musical instrument), and it was such a beautiful sound that he could no longer move. God sent another general, but he faced the same fate. God was very angry and made both of them become Dolmyo.
Legend has it that angels took their baths here. Inside the fall there is a seodeulbagul about 10 meters in length, so it yields a unique view.



Jindo National Gugak Center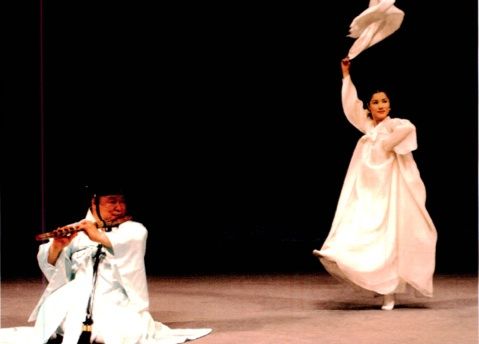 A number of traditional art resources have been trasmitted in Jindo Isalnd such as Jindo Arirang(Song), Ganggangsulae(Circle Dance and Song), Namdo Deulnorae(Song), Jind o Sitgimgut(Exorcism), Jindo Bukchum(Drum Dance), and Jindo Dasiraegi(Funeral Rite). Based on this circumstance, Jindo National Gugak Center is forstering the most Korean sentiment and systematically spreading the gugak(Classical Korean Music) culture to residencts who are culturally isolated.
In addition to its gorgeous mountain and coastal views, the center is well known for its critical role in preserving spreading the traditional Korean music and art of the southern regions of Korea through traditional music performances, cultural experiences and traditional music study programs. At the center, visitors can sign up for traditional music lessons or tour the facilities.
Key facilities include a traditional Korean music theater called Jinakdang, outdoor concert halls called Dalbitmadang (Moonlight Square) and Byeolbitmadang (Starlight Square), a lodging facility named Sarangchae (with space for 160 people), and the Samuyeonseup Building, which includes practice rooms, seminar rooms, and a cafeteria.
Various culture experience programs and traditional music programs are available, such as the "Friday Traditional Korean Music Performance" and the "Weekend Culture Experience," in which families can come and experience the traditional culture of Namdo (southern Korea). The "Weekend Culture Experience Program" includes traditional Korean music performances, traditional music lessons, and the learning of traditional games, followed by a tour of Jindo-gun and nearby historical sites.
3818 Jindo-daero, Imhoe-myeon Jindo, Jeollanam-do


Jindo dog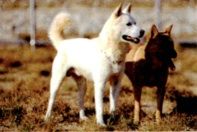 The most beloved bred of dog in Korea is the Jindo Dog(Federation Cynologique Internationale No. 334, Natural Monument No. 53), named after the island from which they are said to originate. The breed has been designated a national treasure and great efforts are made to keep the bloodline pure. They are known for their extreme loyalty and keen homing sense. The Jindo dog is registered with the Federation Cynologique Internationale and the British Kennel Club.


Data Source : Namdo Travel(published by Jeolla provincialgovernment)