Jangheung

Jangheung is located straight south of the the Korean Peninsula. There are many relics and remains from the prehistoric age to modern times. and it co-exists culture and nature. It has also clean nature and virtuous mind. Jangheung has big mountains, and wide tideland. It is abundant of agricultural products and plenty of talented people. There are the clean seas as gift of nature, Cheongwansan Mountain Provincial Park, big and small famous mountains, Tamjingang River, pavilions, natural falls, and recreational forest .


Cheongwansan Mountain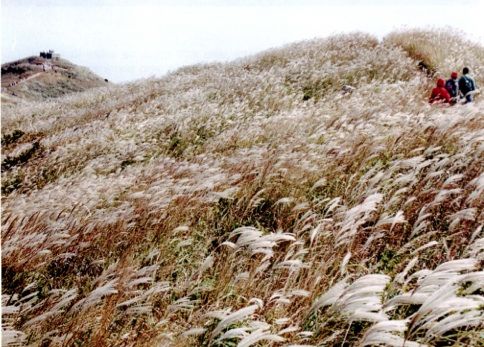 Cheongwansan Mountain is considered one of the best mountains southwest Korea.
Walking on Eulalia field and Cheongwansan Mountain climbing are funny like watching endless landscapes in every way.
From the Yeondaebong Peak, several grand landmars like nearby cities, Jangheung famous mountains(Jeamsan Mountain, Eokpulsan Mountain, Sajasan Mountain), Paryeongsan Mountain in Goheung-gun, adn Wolchulsan Mountain in Yeongam-gun can be seen.
Over the sea, Sorokdo Island at left side and Cheongsando Island at right side can be also seen. On a clear day, visitors can even see Hallasan Mountain on Jeju-do Island.

Cheongwansan Mountain Eulalia Field is about 4 km Eulalia forest connecting Guryongbong Peak, Gujeongbong Peak, Hwanhuibong Peak, and Yeonhuibong Peak. Eulalia Field which is adult's height tall is very beautiful to see the sun and forest inside of forest. And it will have most magnificient sight during mid September to mid October.
Gwansan-eup, Daedeok-eup Jangheung-gun, Jeollanam-do

Cheongwansan Literature Park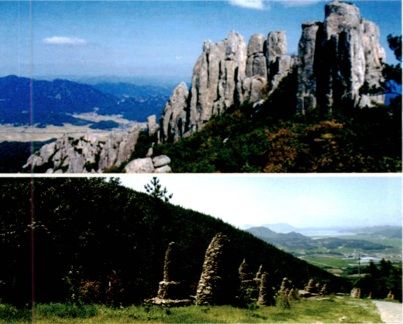 Milestone to Cheongwansan Literature Park is seen on the 23 national road to Jangheung-gun.
There are stone towers under the mountains. These are made by volunteers of groups or mountaineering club on the way of climbing. And it's about 3 km. At the end of stone towers, You will meet Cheongwansan Literature Park.
The park commemorate writers and their development of the modern style of Korean poems, novels, and essays(including Song Gi-suk, Han, Seung-won, and Lee Cheong-jun) with a total of 54 monuments; each displaying the best of each writer's works.

160 Cheongwansanmunhak-gil, Gwansan-eup, Jangheung-gun, Jeollanam-do)


Jeongnamjin Astronomical Science Museum


Jeongnamjin, another name of Jangheung means straight south of the the Korean Peninsula.
There is Jeongnamjin Astronomical Science Museum in Jangheung-gun.
Observatory in Eokpulsan Mountain has no hinderance to observe astronomical phenomenaf as best place. And there are seasonal events to please the tourists.
Astronomical Science Museum in Eokpulsan Mountain offers special experience to observer the stars, constellation, moon, and mysterious space in the summer night
180-608 Pyeonghwausan-gil, Jangheung-eup Jangheung, Jeollanam-do


Haeyangnaksi Park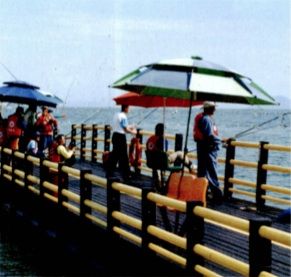 Jeongnamjin Haeyangnaksi Park was loacted in Deukryang Bay, uncontaminated areas of the sea.
It has fishing facilities and rest areas like fishing bridge, floating platform-style fishing site, fishery, condo-style fishery and information center, pavillion etc
It is opened in Octover 2008. And It is the first and biggest Park for fishing.
It is famous fishing point for Black Porgy with beautiful view of Dadohaehaesang National Park like Sorokdo Island etc. And Many fishers visit this park for thrilling feeling of fishing Black Porgy.
135 Haeyangnaksi-gil, Hoejin-myeon Jangheung, Jeollanam-do

Yuchi Natural Recreation Forest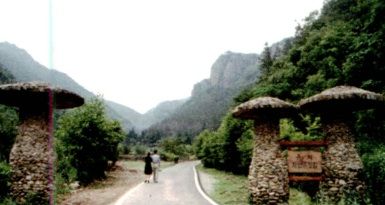 Yuchi Natural Recreation Forest is kept the original nature. So It is green shower area for the contemporary men who are tired of city life.
15 houses in Recreation Forest are good place for convenient rest.

It also gives exotic view to see oddly formed rocks and strangely shaped stones in the valley, Ongnyeo falls which is started from Ongnyeobong Peak.


154 Hyuyangnim-gil, Yuchi-myeon Jangheung, Jeollanam-do


Bidong Village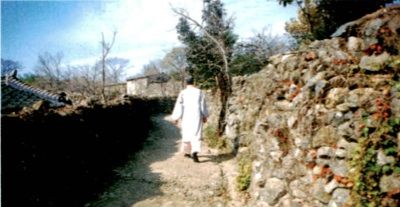 Bidong Village is left side of Sajasan Mountain on the way of 18 national road from Jangheung-eup to Anyang-myeon.
If you enter the village, it seems like one village in Jeju Isalnd away from the city.
Because the village is entirely made of a stone wall.
Bidong Village is interesting place like watching Traditional Folk Village.
And the field and house are made of stone. Rices grow well on the rice paddy, even though many stonewall and stone way. The small stream has stable water all of the time because there is big stone underground of the village.
It is not same feeling of warm sunlight in this village, because it seems there is vital force coming form Sajasan mountain which covers the village like folding screen.

7 Bidongdoldam-gil, Anyang-myeon Jangheung, Jeollanam-do


Jeongnamjin Cypress Forest Woodland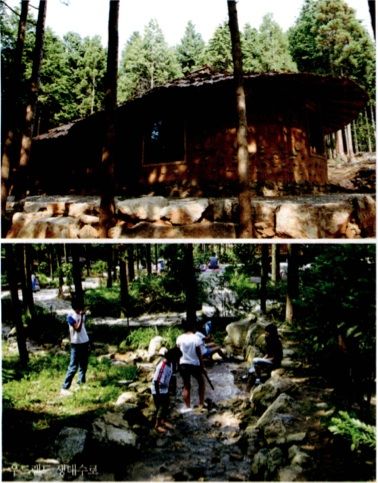 Jeongnamjin Cypress Forest Woodland, filled with fresh wind and 40-year-old cypress trees, is located at th e foot of Eokbulsan Mountain. It provides the entire view of Jangheung at a glance. The Wood CultureExperience Center, Traditional Korea House and Wood Craft Experience Center, and Therapeutic Forest provide those who look for phytoncide and anion the chance to rest and take a tour.
180 Udeuraendeu-gil, Jangheung-eup Jangheung, Jeollanam-do


Jeongnamjin Jangheung Saturday Market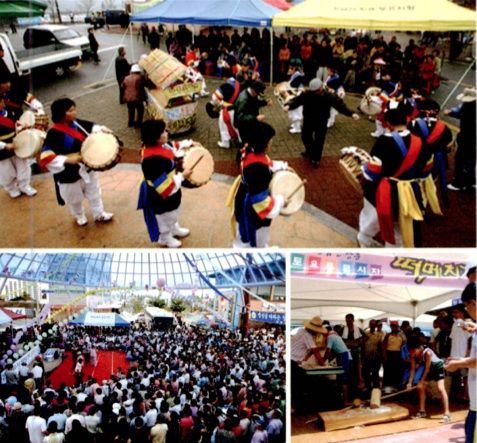 The traditional Saturday Market held at 10 a.m. every Saturday is the travel course for families, as it is filled with things to eat, things to see, and things to enjoy, and things to buy.
15 Toyosijang3-gil, Jangheung-eup Jangheung, Jeollanam-do


Data Source : Namdo Travel(published by Jeolla provincialgovernment)