Jangseong
Jangseong-gun is the stronghold of Confucianism. It has a byname of Moonbulyeojangsung(means the most wide-spread place of learning)". When Country took the crisis of invasion of foreign country, People of Jangseong raised an army in the cause of loyalty. It became main base of Honam area. Especially in Hwangryong area, there are many well-preserved remains and relics till now. There is grave stone of Teacher Park Sooryang for the sake of his Seonbi spirit in Jangseong. There is a cenotaph(Seoneungjeongryubi) of Teacher Seo Neung for his filial duty. And There is A freight car which is one of 3 inventions of Teacher Byun Ijung in Japanese Invasion of Korea in 1592.
Baegyangsa Temple Natural Recreation Forest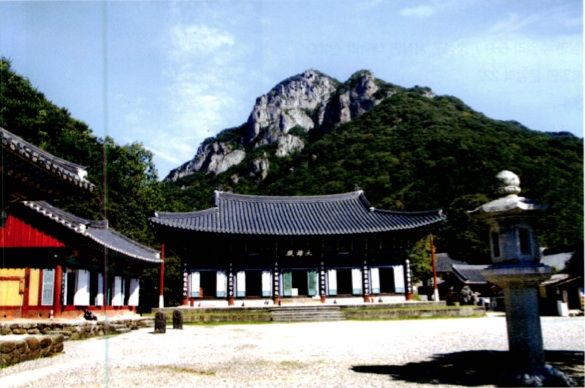 From the Baegyangsa toll gate, when you drive to national road no. 1, 9.6km toward Baegyangsa and proceed to county road no. 16 toward Yaksu-Ri, Bukha-myeon, there is a place where old cherry trees and maples receive visitors humbly. That is the Baegyangsa
It sits quietly in the mountain like other Buddhist temples but houses big valleys as well as a pond. Moreover, it is a temple that attracts the people all four seasons with cherry flowers in spring, fresh green in summer, five-colored maples at Baegam Mountain in autumn, and winter scene of the mountain temple.
1239 Baegyang-ro, Bukha-myeon Jangseong-gun, Jeollanam-do

Recreational Forest of Chungnyeongsan Mountain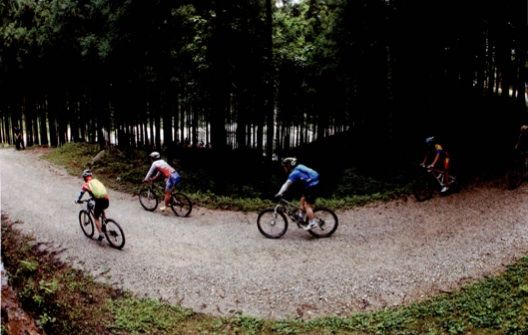 1,148 ha of evergreen forest belt is formed with 40~50 year old cypress trees and cedar trees around Churyeongsan Mountain(621.6 meter), which forms a border with Gochang, Jeollabuk-do, to give an exotic feeling to the place. Cypress emits the special scent called phytoncide, which relieves stress. It is known as the best place for a therapeutic walk.

682 Moam-ri, Seosam-myeon Jangseong-gun / 669 Chuam-ri, Seosam-myeon Jangseong-gun / san 100 Daedeok-ri, Seosam-myeon Jangseong-gun / 500 Munam-ri, Bukil-myeon Jangseong-gun / 222 Munam-ri, Bukil-myeon Jangseong-gun


Geumgok Movie Village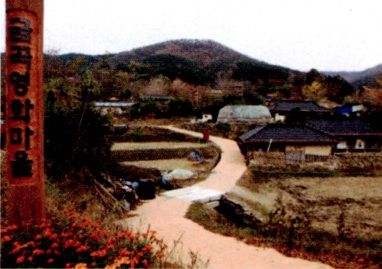 Geumgok Village preserver the village landscape of the 50s ~ 60s. It is the optimal place for filming with its good sunlight and perpect noise isolation.
MOvies such as "Taebaek Mountains(1994)" by director Lim Kwontaek, who come from Nam-Myeon, "Organ in My Heart(1998) by director Lee Youngjae, and "Aloeswood" by director "Kim Suyong" and MBC drama "Boss" have been filmed here.

254 Yeonghwamaeul-gil, Bukil-myeon Jangseong-gun


Jangseongho Lake Tourist Site
Jangseongho Lake was formed with the water running from the deep valleys of Baegam Mountain and Ipam Mountain. It has become a national water tourist attraction as a fishing place and for water skiing, canoe, etc.
In Jangseong Art and Culture Park is a sculpture park featuring 103 works of poetry, caligraphy, paintings and analects containing the spirit of the cultural artists of our country and the world.

591-4 Baegyang-ro, Bukha-myeon Jangseong-gun, Jeollanam-do


Namchang Valley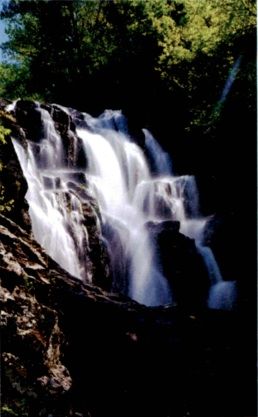 Located at the fool of Ipam Mountain and 1 hour away from Gwangju, Namchang Valley consists of 6 valleys - Sanseong-gol, Eunseon-dong(cave), Banseon-dong, Hagok-dong, Jiha-dong, and Naein-gol - extending over 40km.

The scenery of the small and big waterfalls and arrays of fantastic rocks and stones in every valley makes one feel as if one is entering a celestial world.
The most excellent scenery of Namchang Valley is the trail along the think forest and valleys where the birds are singing tirelessly, with crystal-clear valley streams where the fine movement of the fishes can be seen.
399 Namchang-ro, Bukha-myeon Jangseong-gun, Jeollanam-do

Hong Gildong Theme Park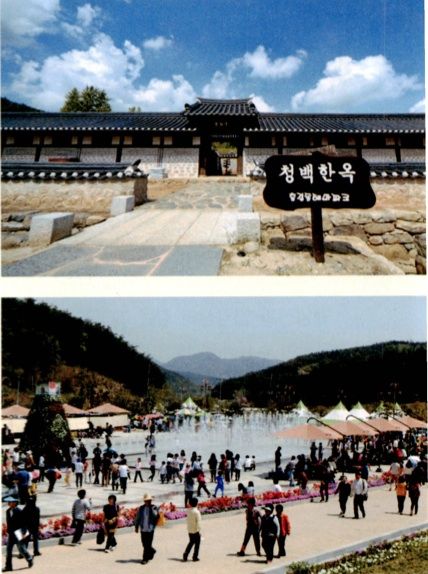 With Hong Gildong, the hero in Heo Gyun's "Hong Gildong" as the first novel written in Korean language, proving to be a real person, the development of tourist attractions is accelerated through the birthplace restoration project and building theme park etc.
And in the Hong Gildong Exhibition Hall, excavated relics, 600 Hong Gildong-related books, streoscopic video, etc are exhibited ; thus giving one a glimpse of the life of Hong Gildong.
Theme Park around the birthplace is built. It is endowed with experience facility like youth camp, ChungBaeg Korean-style house, Hong Gildong dandit's den Experience site, and Futsal stadium etc.

431 Honggildong-ro, Hwangryong-myeon Jangseong-gun, Jeollanam-do


Piramseowon Confucian Academy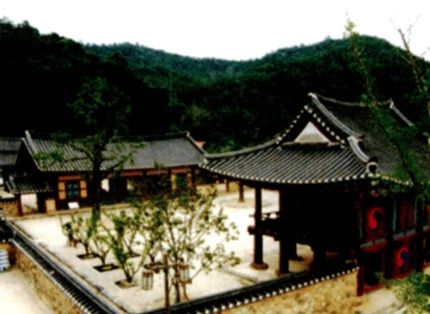 Piram Sewon(Lecture Hall) was established in the 23rd year of the reign of King Seonjo of the Joseon Dynasty(1590) to cherish the memory of In-hu "Haseo" Kim, who is the one and only scholar in the shouthwestern region enshirined in the Confucian shrine for the excellence in moral philiosophy, integrity, and writing. It is a typical seowon with basic structures of a seowon of the Joseon Dynasty; the space for ancestral rite and the space for education.
184 Piramseowon-ro, Hwangryong-myeon Jangseong-gun, Jeollanam-do


Ibamsanseong Fortress Wall

We can see out ancestors' wisdom of using nature from the vertically extruded foundation stones installed at uniform distance and groundwater naturally discharged to the outside using natural rock bed.
Inside the castle were 5 temples; 1monk leader was appointed and equipped with arsenal. The warehouse stores more than 7,000 seok of provisions.
Since there are a lot of places where the wall is intact, and there are traces of the two gates of north and south, it offers a magnificient image of the castle.

399 Namchang-ro, Bukha-myeon Jangseong-gun, Jeollanam-do



Data Source : Namdo Travel(published by Jeolla provincialgovernment)