Wando

Wando is center of Dadohaehaesang National Park with 201 inhabited and desert islands
Bogildo Island is one big park of entire island in Wando-gun. The special drama series about the 'king of the sea'–Ambassador ChangPoGo has been filmed in the remains of Chunghaejin in Wando-gun. Cheongsando Island in Wanddo-gun is also a filming site of "Sopyonje", the very first movie of 1 million cinema audiences.. Wando is a rich repository of seafoods like seaweed, kelp, laver, Sea weed fusiforme, anchovy, abalone, and fish etc. It offers comfortable resting area for the modern men with stress and fatigue.


Cheongsando Island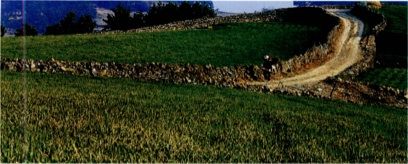 Cheongsando Island is 45 mins away from Wando port by boat. It is slow city. It is like hometown

Cheongsando Island is famous for a filming site of "Sopyonje".
Fishermen kept on singing joyous songs in Wando-gun. Because they were returning with a full load of fish in the boat like posse of Spanish mackerels and mackerels.
It is still famous for a fishing place.
Cheng in Cheongsando means blue as Cheongsando means blue island. It is clean island as its name means, when you look at barley field, blue sky, blue sea, and blue island.


Wando Tower(Dadohae Sunrise Park)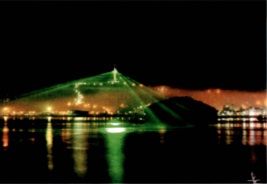 Wando tower is 76m high with 2 floors and an observatory floor.
On the first floor, specialty product section, chromakey photo zone (synthesized images), resting spot, restaurants and cafeteria, video facilities, etc. Especially, in video facility, 'island of health', 'slow city', 'Wando's sound' and other Wando-related video clips and sounds introduce Wando to the visitors.
On the second floor, image bench, photo zone, and Wando's people are available, Also on the observatory floor, recorded video of beautiful archipelago and binoculars are available. At night, the lights of Wando tower are turned on and fantastic laser show is offered.
330 Jangbogo-daero, Wando-eup Wando, Jeollanam-do


Jangdo Island Cheonghaejin Historic Site



The historical site of Cheonghaejin on Jangdo, located in the sea in front of Jangjoa-ri, was Korea's first trade base and key military point where the "Maritime King" Bo-go Jang established Cheonghaejin in 828 and engaged in triangular trade connecting China, Japan, and Silla.

Jangjoa-ri villagers made field on cliff face of slope land beside a temple at the center of island. Jangdo Island Cheonghaejin Historic Site number 308 is appointed in 1984. There are a wooden fence for defense, comb-pattern millstone, and fortress. The ancient inner gate and South Gate etc are restored.


809 Jangjwa-ri, Wando-eup Wando, Jeollanam-do


ChangPoGo Memorial Hall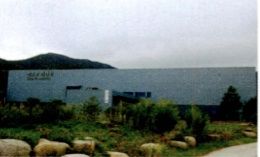 The ChangPoGo Memorial Hall was constructed to celebrate the achievements and maritime pioneering spirit of Jang Bogo in Feb 2008. The hall is an educational tourism space focusing on historical culture.
And especially the exhibit hall has participatory exhibit system to hear, see, touch Chang pogo's memories. It also offer a chance to understand his achievement and Cheonghaejin.
1455 Cheonghaejin-ro, Wando-eup Wando, Jeollanam-do


Wando Arboretum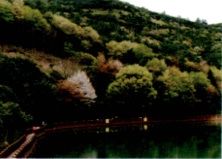 Wando Arboretum is the world's largest and oldest home of broad-leaved evergreens. In the vast land of 1,050 ha, 169 different species of animals and 3,449 species of plants grow naturally or were transplanted to here.
Key facilities include a forest exhibition hall, topic-subtropical greenhouse, observation center, observing roads, aquatic plants garden, observatory, camping site, and basketball court.

It is not steep to climb with casual ware all of the time to observatory.

156 Galmun-gil, Gunoe-myeon Wando-gun, Jeollanam-do


Gugyedeung Beach of Jeongdo-ri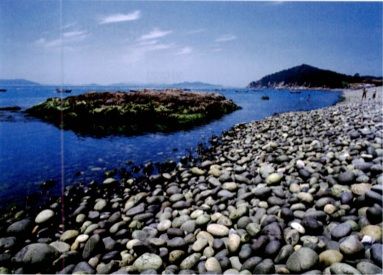 Jungdo-ri Gugye-dong is famous for various sized stones cut in the shape of 9 stairs by waves.
Especially, 40 kinds of evergreen trees such as oak tree along with maple trees create the cool perfect environment to relax tired body especially during hot summer. And it 's beautiful to watch sunset and sunrise during winter. Walking path into the forest also provides therapeutic joy to the visitors.
40 Gugyedeung-gil, Wando-eup Wando, Jeollanam-do


Cheonghae Port Village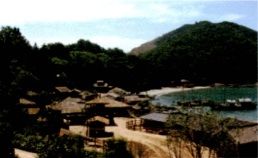 The 16,000-pyeong space houses a variety of sets, including a dock, ships, inns and military quarters to take a drama of "Haesin". It is good place as Dadohae observatory by observing Donghwa-do, Nohwa-do, Bogil-do behind of ships.
1161-8 Cheonghaejinseo-ro, Wando-eup Wando, Jeollanam-do

Yoonsundo Garden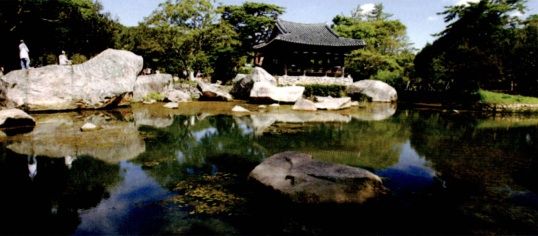 Yoonsundo Garden shows a typical type of garden in Joseon era.
Yoonsundo was on the way to Jeju island. But he was fascinated by this place and He made pavilion and residence like Seyeonjeong Pavilion, Naksepje, Dongcheon Terrace. And he started a life in seclusion and remained famous poem like Eobusasisa.

67 Buhwang-gil, Bogil-myeon Wando, Jeollanam-do


Yesong-ri Beach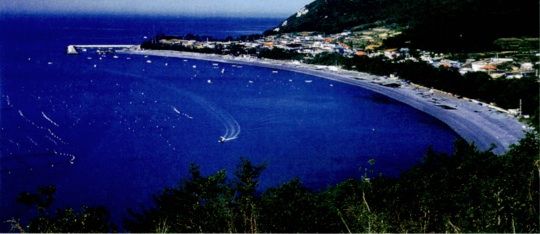 Dangsa, Yejak, Daksum, Gisum, Chuja, and as far as Jeju…these are all visible inhabited or uninhabited from Yesong-ri Beach.
Take the pebbles. They were once large stones and have changed over ages of time into the small pebbles which fill this place with.
In the summer night, listen to the sound the pebbles and waves in harmony create, then you'll be able to seize the lover's heart.

san 108 Yesong-ri, Bogil-myeon Wando, Jeollanam-do


Myeongsasimni Beach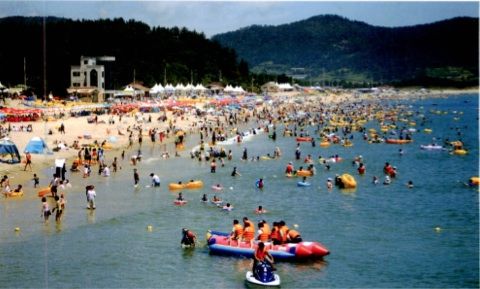 Shinji Myungsasip-ri beach coastal waters contain the most amounts of functional component such as mineral in Korea. It offers not only the top rated scenic view but also the extensive size.
As the sound of sand crying can be heard from as far as 8km, this site has been called Myungsasip-ri or Wolmore (crying sand).
Each year, more than a million tourists visit the scenic Myungsasip-ri Beach sitting on 150m wide and 3,800m long area featuring low angular hill, pine tree forest, parking lot, shower facility, changing room, discovery route, etc. Such well-developed convenient facilities contribute to drawing increasing number of couples and families each year. Especially, sand-bathing with soft and warm sands is known to be effective especially in seniors' joint disease and neuralgia, and the seawater containing abundant mineral is effective in curing skin problems and skin aging.
Shinji Myungsasip-ri has been transformed to a land due to the opening of Shinji Grand Bride in December 14, 2005, and the nightscape alongside the bridge is rated as one of Wando's must-see tourist attractions.
85-105 Myeongsasimni-gil, Sinji-myeon Wando, Jeollanam-do


Data Source : Namdo Travel(published by Jeollanamdo provincial government)