Haenam-gun


Haenam Gun is located at southernmost land tip of Korean peninsula. And it has widely open farm land and uncontaminated areas of the sea. The South Sea and land reaches each other at first. The Sunrise and Sun set is observed in same place. Many tourists visit for the end of the earth and the start of the earth as geographical symbolization. There are many cultural remains like Daeheungsa Temple(), Historic Site of Yun Seon-do(Gosan), Usuyeong Myeongnyang Battle Field(One of three biggest victory during Japanese Invasion of Korea in 1592), Uhangni Dino Fossil Site(designated as a natural monument), Ttangkkeut Tourist site etc. And Haenam-gun has source of pride in virtuous mind, various foods.
Mihwangsa Temple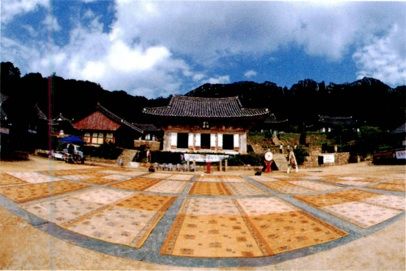 Mihwangsa Temple is located on the west side of Mt. Dalmasan (489m), the Mt.Geumgangsan of Southern Sea, and is situated the furthest south of all temples in the Korean peninsula.
It's not painted with Dancheong( traditional multicolored paintwork on wooden buildings). So it has the feeling of antiquity. From the Daeungbojeon, it's 10 mins away by walking to reach Budojeon.
Each Budojeon has various stone and statues like turtle, crab, bird, lotus, and face of goblin etc.
From the temple to the peak of Mt. Dalmasan (489m), it takes on hour by walking.
The beautiful sunset and the view of the graceful Mt. Dalmasan attracts numerous tourists. The foot of the mountain found behind the temple blends well with the suitable-sized temple and the appearance of Daeungbojeon gives out an aura of comfort and tranquility.
The beautiful camellia hill is spread below the temple.
Location – 164 Mihwangsa-gil, Songji-myeon
Haenam, Jeollanam-do
Uhang-ri Dinosaur Fossil Site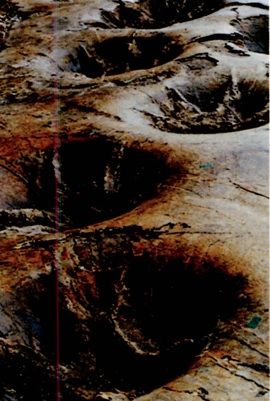 At coastal area of Uhang-ri Hwangsan-myeon, the 1-4 meter of sedimentary rock cliff is spread like stacked up various colored paper(black, blue, white etc).

In the coastal area of Woohangri, Hwangsan-myeon, fossil group of palaeobios unique in the world
And it is presumed to be the fossil of bird footprint, tree trunk fossil and dinosaur footprint aged app 90million years are located. Footprint fossil of bird with webbed feet makes the academic circle surprised as it was revealed to be Cretaceous formation that is ahead of Cenozoic Era formation of Eose region of the USA that was known for the first time in the world by app. 40million years. In addition, at every corner of coastal line, sunken dinosaur footprint track in the size of bowl could be found.
Location - 234 Gongnyongbangmulgwan-gil, Hwangsan-myeon
Haenam, Jeollanam-do

Duryunsan Mountain and Daeheungsa Temple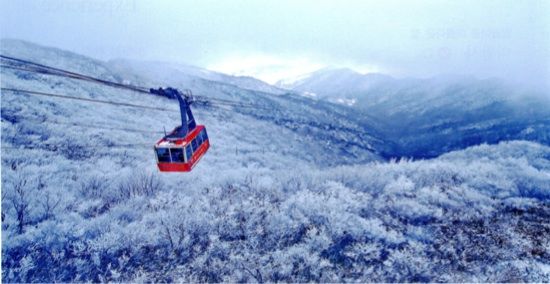 Containing many Buddhist temples and ruins as well as spectacular scenery, the 703m high Mt. Duryunsan is located at the southern most point of the Korean peninsula. Formed by subtropical green broadleaves and temperate deciduous broadleaf trees, the mountain is valued highly for observing plant chorology. Moreover, the Aegean Sea in the western and southern sea can be seen at a glance at the summit of eight mountains, although wide fields of reeds cover many areas.

Daehuengsa Temple is told to have been built during the time of King Seong of the Baekje period by Adohwasang, a Shilla Monk and the site was the restoration of Samjae bulipjicheo of Buddhist culture, which protects Samjae, the three disasters of one's life.
Inside the temple, Daeungbojeon, Chimgyeru, Myeongbujeon, Eungjindang, Cheonbuljeon, Cheonbulsang, Pyochungsa, Daegwangmyeongjeon, Iljiam, Bungmireugam, and Seongbo Museum are situated.
Daeheungsa is a temple where garments and alms bowl of Seosandaesa are preserved and in this temple, 13th Jongsa and 13th Gangsa were turned out. As one of main temples belonged to 22nd Gyo-gu, this temple was a birthplace of Buddhist culture in late Choseon Era.

The way to Daeheungsa temple forms tunnel warm-temperate forest. It's good for hiking course.

And also there is cable car which is longest in the Korea at Duryunsan Mountain
Location – 138-6 Gurim-ri, Samsan-myeon
Haenam, Jeollanam-do

Gocheonam Lake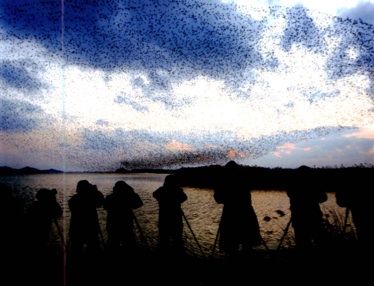 In reed field of Gocheonam, reeds are widely growing along the side (14km) of Gocheonam lake and reed field area. In addition, in this reed field of Gocheonam, Baikal Teals accounting for 98% of the world Baikal Teals as well as rare birds such as black stork and eagle are showing fantastic group dancing during wintering season.

And not only Mallard, Anser albifrons but also swan, white-naped crane, blackfaced spoonbill, eagles(rare variety) are seen.
Location - 752 Gocheonam-ro, Hwangsan-myeon
Haenam, Jeollanam-do

Natural Recreational Forest of Gahaksan Mountain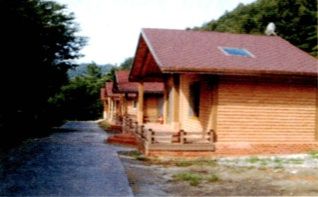 Located at the base of Heukseoksan Mountain, Gahaksan Recreational Forest is a recommended vacation spot for forest and valleys and has beautiful azaleas on display during the azalea festival held every March. There are also new nice lakes near the valley. In addition, the general mountain cottage was remodeled to add a red-clay room and there is also a water park facility.


Location - 306 Sangol-gil, Gyegok-myeon
Haenam, Jeollanam-do
Ttangkkeut Maeul

Ttangggut that is the southernmost tip of Korean peninsula and signals, symbolizes start of oceanic and continental culture at the same time. In order to make beauty of our national land and archipelago known, a tower with height of 10m was built here and as an observatory with height of 40m and monorail car were installed at the summit of Sajabong, a lot of tourists are visiting this place and this place became a specialty of Ttangggut.
And Coastal Road is the best fantastic driving course which connects from Ttangggut to Bukpyuong and Bugil-myeon.
Location – 42 Ttangkkeunmaeul-gil, Songji-myeon
Haenam-gun, Jeollanam-do
Uldongmok the Turtle Ship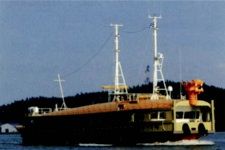 Uldongmok is the place of Myeongryang Great Victory. The Turtle Ship is available at here. The ship is 49.5m, wide 10.4m height and its capacity of 174 people.
You can ride it at Usuyeong port to Jindo island. It takes an hour(round trip 15km)
And Every Monday is holiday.(Winter season : Monday and Tuesday)
Usuyeong Port Location - 6 Gwangwangnejeo-ro, Munnae-myeon
Haenam, Jeollanam-do

Nogudang


Nogudang is an old house of Gosan Yun Seon-Do. And it's the biggest and oldest private house in Jeollanam-do.

The house has a rectangular shape and consists of the main building with an inner yard, a building right beside the gate and other buildings are for guests. Behind the wall at the back of the house is Choowondang (ancestors shrine) at the east side of the house a household family shrine(charnel house) for Oechoeungong Yun, Hyo-jeong, and Yun Seon-do who were the ancestor of haenam Yun's family. A pond also can be seen before entering the compound.
Nogudang has been highlighted and studied as a representative traditional residence in Haenam as well as all over the country. Infront of Nogudang there is a 500 years old ginko tree which symbolizes the history of Nogudang
At exhibit Hall, you can also meet 5,000 relics.
Location – 82 Yeondong-ri, Haenam-eup
Haenam, Jeollanam-do



Ttangkkeut Songho Beach


Songho beach that is unfolded before going to Ttangggut village is the most typical beach of Haenam. Songho was named as the coastal side is thick with old pine trees and fine sand and clear, quiet sea wave looks like a lake.
Songho beach is good for enjoying by families as sand is fine and water depth is swallow and big cone pine aged hundreds of years constitute scenery forest. As it extends for app. 1km along the bank, it is good for camping under pine tree forest.
Location - 1827 Ttangkkeutaean-ro, Songji-myeon
Haenam, Jeollanam-do
Data Source : Namdo Travel(published by Jeolla provincial government)