Sancheong-gun is located in the middle west of Gyeongsangnam-do, Korea. The county seat is Sancheong-eup. The administrative division is 1eup 10myeon.
It consists of sanum-gun and danseong-gun. Sanum means Jipumcheonhyeon(知品川縣), the high-ranking official of Silla. It was Sanum in the Silla dynasty period, Gammu in the Goryo dynasty periond and Hyungam in the Joseon dynasty period. The region was raised to gun in 1895. And it became Sancheong-gun in 1914, after united with danseong-gun. Danseong-gun was Gwolji-gun in the Silla period. It changed to Gwolseong in the era of King Gyeongdeok, and became gun thereafter. It became Sancheong-gun after united with Sanum in 1914. It held Sancheong World Pharmaceutical Expo in 2013. It would be groundbreaking turning point for the development of Sancheong. (Datasource: Wikipedia)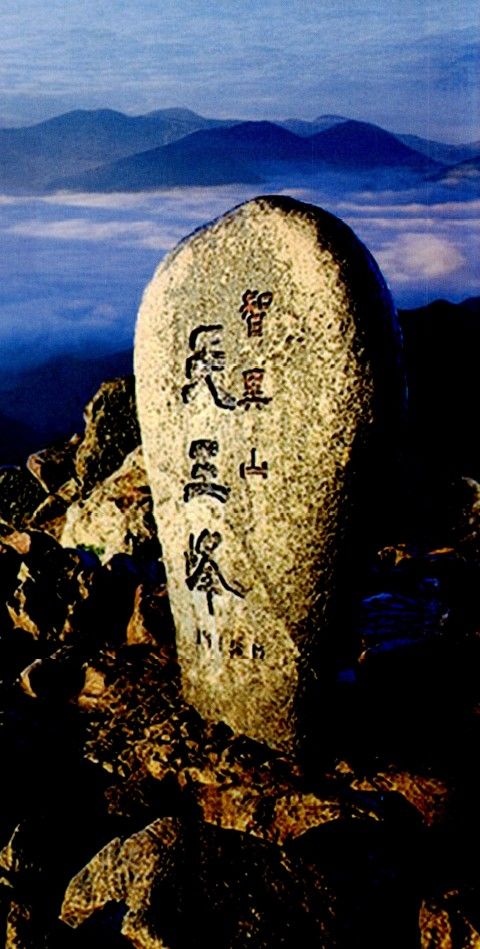 Cheonwangbong Peak of Jirisan Mountain
Cheonwangbong peak, the highest region in South Korea, is the end of Baekdudaegan Mountain Range. The sunrise of Cheonwangbong peak changes from moment to moment. So some people say you can see the sunrise if your three generations strive after virtue. The view from Cheonwangbong peak is out of this world!
Address: Jungsan-ri mountain 208, Sicheon-myeon, Sancheong-gun, Gyeongsangnam-do
The way to visit: Danseong IC→ No.20 national highway heading for Sicheon→ Jungsan tourist attraction→ Jirisan mountain
Website: http://jiri.knps.or.kr
Contact information of Jirisan National Park: 055-972-7771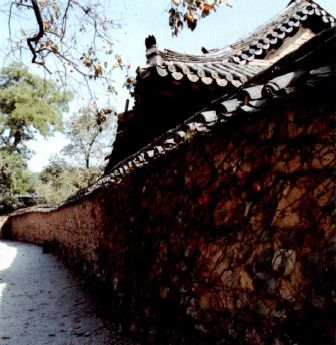 Namsa Yedamchon Village
Namsa village has hundreds years old beautiful old houses. It was originated from Ungseokbong Mountain, the ridge of Cheonwangbong Peak. It has been called as the gift of the nature, which has produced a lot of talented people. You can see the beauty of traditional hanok with trees twisted with ivy, stone walls, a memorial hall for Confucianist services to honor distinguished scholars and statesmen, pavilions and hundreds years of apricot trees.
Address: Namsa-ri 208-1, Danseong-myeon, Sancheong-gun, Gyeongsangnam-do
Contact information: 055-972-7107
The way to visit: Danseong IC→ No.20 national highway heading for Danseong Namsa Danseong Village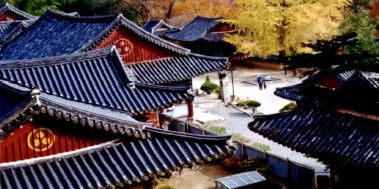 Daewonsa Temple
Daewonsa temple, which is the representative temple for bhikkhuni(Buddhist nun) in Korea, was built in 548. It looks like as if spread-crane guided common people to the heaven. The temple has pine forest named Geumgangsong, beautiful valley and No. 1112 national treasure, multistoried stone pagoda.
Address: Yupyeong-ri 2, Samjang-myeon, Sancheong-gun, Gyeongsangnam-do
Contact information: 055-972-8068
Website: http://www.daewonsa.net/
The way to visit: Danseong IC→ No.20 national highway heading for Sicheon→ No. 59 national highway heading for Samchang-myeon, Myeong sang→ Daewonsa temple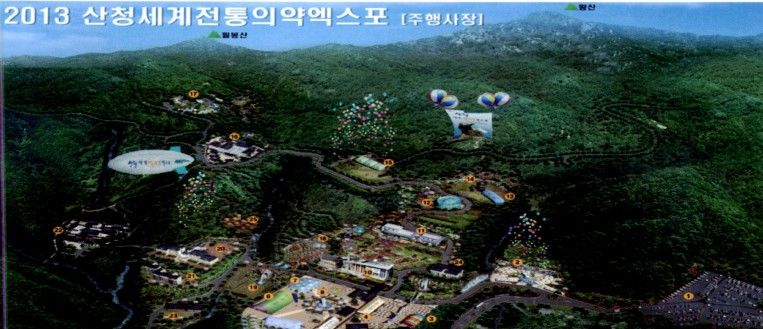 2013 Sancheong World Traditional Pharmaceutical Expo
Open from 6, September 2013 to 20, October 2013 (for 45 days)
It is the world first traditional pharmaceutical expo for celebrating 400 years of publication of Donguibogam(Principles and Practice of Eastern Medicine) and its registration of UNESCO World Heritage. It will prove the superiority of Traditional Korean Medicine and strengthen international competitiveness through introducing and promoting traditional Korean medicine and other traditional medicines of all around the world. You can spend quality time with your family for their health and happiness. (Donguibogam Village, all members of Chinese medical treatment cluster)
Address: Donguibogam-ro 555, Geumseo-myeon, Sancheong-gun, Gyeongsangnam-do
Address of Chinese medical treatment cluster: Ilwon 87, Naechon-ri, Geumseo-myeon, Sancheong-gun, Gyeongsangnam-do
Contact information: 055-970-8600
Website: www.tramedi-expo.or.kr
The way to visit: Sancheong IC→ Saengcho→ Donguibogam Village→ Expo event hall