Yangsan-si is located in the east of Gyeongsangnam-do, Korea. It is adjacent to Geongjok mountain and Yeongchuksan mountain to the north, Gimhae-si to the west, Busan Metropolitan City to the south, Ulsan Metropolitan City and Miryang-si to the east. It is the conurbation region with Busan and Daegu. So it has been established facilities like transportation, education and culture with Mulgeumtaekji development district constructed recently as the center. The city hall seat is Nambu-dong. The administrative division is 1eup 4myeon 8dong. (Data source: Wikipedia)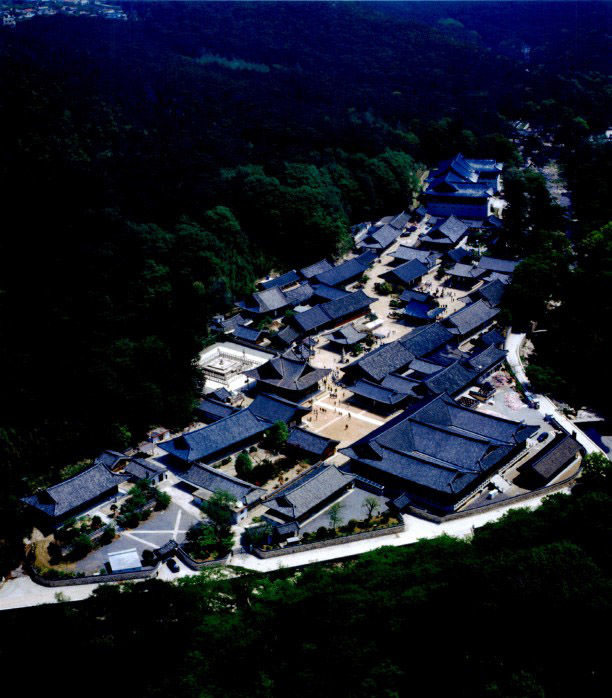 Tongdosa Temple
Tongdosa temple is the national temple as it cherishes Bulbo(small crystals sometimes found among cremated remains of monks of Budda), the best among the three treasures. In particular, it is well known temple not having the statue of the Buddha in the main temple because it enshrines crystals of Budda. Including Bronze silver inlaid incense burner, No.334 national treasure, it houses 30,000 Buddhist Cultural Properties.
Address: Sunji-ri, Habuk-myeon, Yangsan-si, Gyeongsangnam-do
Contact information: 055-382-4112
Website: www.tongdosa.or.kr
The way to visit: Tongdosa temple IC→ Tongdosa temple intersection→ Tongdosa temple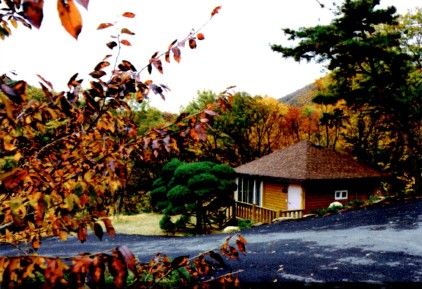 Daeunsan Natural Recreation Forest
Daeunsan natural recreation forest, which is one of the eight beautiful scenery of Yangsan, is located in the northwest of Daeunsan mountain. It is deep, elegant but peaceful. It is equipped with 11 accommodations, conference room, two-stories forest rest area, outdoor stage, etc.
Address: Mountain 66, Yongdang-dong, Yangsan-si, Gyeongsangnam-do
Contact information: 055-392-2895
Website: http://dwhuyang.yssisul.or.kr/
The way to visit: Nopo IC→ No.7 national highway→ Daeunsan natural recreation forest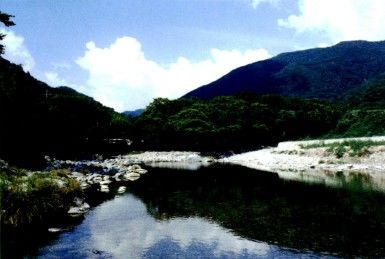 Baenaegol Valley
It has been called "Baenaegol valley(梨川洞)" because wild peer trees grow right next to the valley. It has been hard for people to enter the place as it is so rough and steep. So it has cherished the secret landscape so far. Baenaegol valley consists of natural valley with 20 kilometers, and it is affiliated to Alps of Youngnam. Jangseonhyu village of Baenaegol valley operates farm stay, agritourism program.
Address: Baenaegol valley, Seon-ri, Wondong-myeon, Yangsan-si, Gyeongsangnam-do
Contact information: 055-363-9547, 017-561-9549
Website: beaneagol.com (It is unavailable on 12th, February, 2015)
The way to visit: Namyangsan IC→ Yangsan bridge→ Gongdanipgu intersection→Hyeonchungno→ No.1077 road→ Wondongbaenae-ro→ Baenaegol valley
Wondong Plum Blossom Festival
Plum is the No.1 regional product of Yangsan. The festival has been held to prove the excellence of Wondong plum. Plum blossoms are full of Wondong area in every March. Wondong is famous for clean nature and beautiful natural scenery. A lot of tourists visit here to take a picture in the riverside of Nakdonggang river in spring. It is the best drive course for families and couples.
Date: 2012.3.24 ~ 25
Location: Maesil Damokjuk plaza, Yeongpo-ri, Wondong-myeon, Yangsan-si, Gyeongsangnam-do
Contact information: 055-382-5506