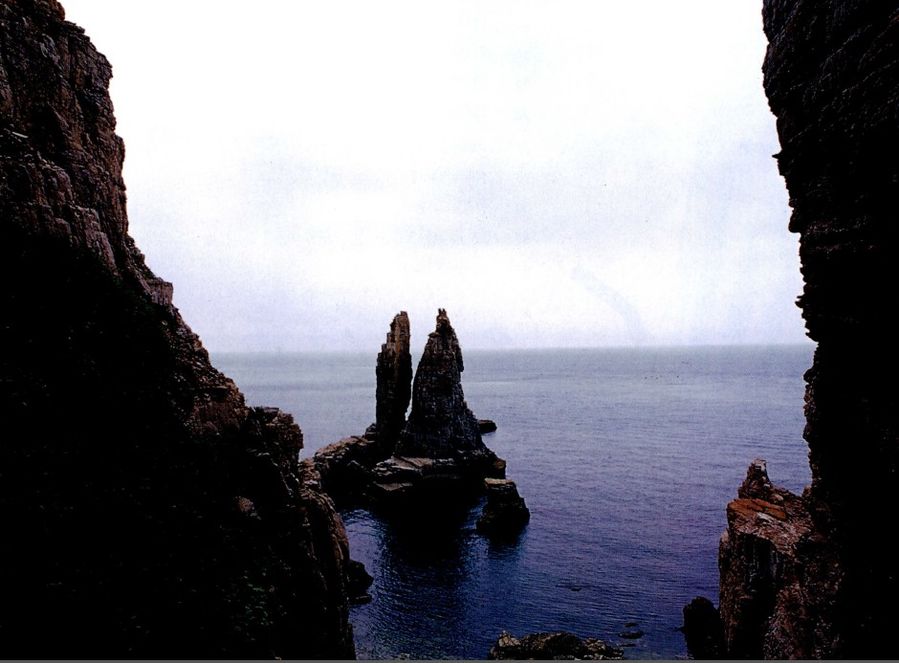 Ongjin-gun was located in the southwest of Hwanghae-do island until 3th, November, 1945. It supervised most of Ongjin peninsula, and islands nearby. The administrative division is 1eup 10myeon. (Data source: Wikipedia)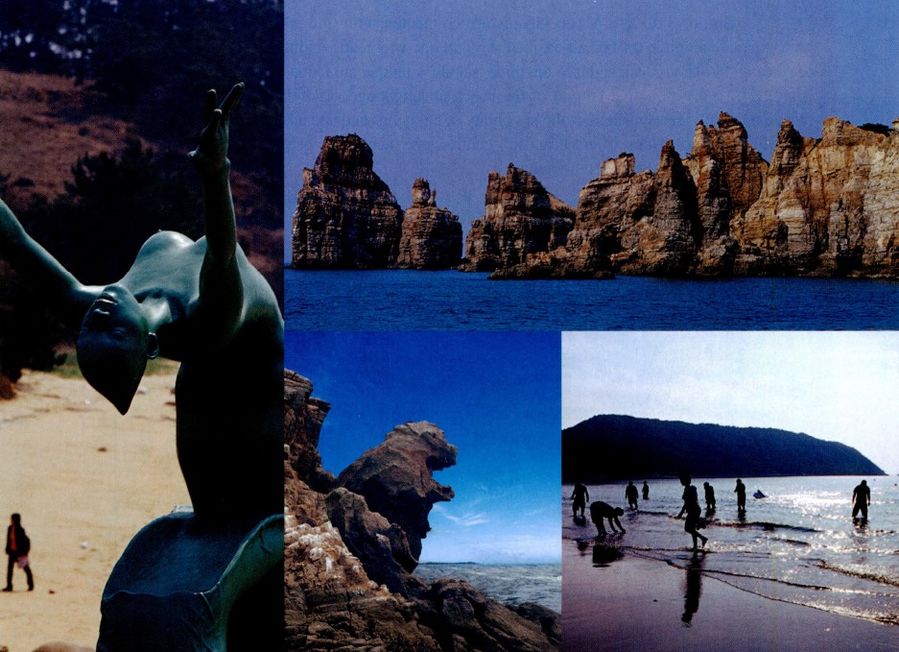 Bukdo-myeon
Along narrow road, along the coast
Sindo, Sido and Modo are floating on the sea separately. But you can come and go whenever you want since there is Yeondogyo bridge. You can enjoy the scenery of three islands walking along 30 kilometers of "narrow road". Moreover, you can enjoy beautiful sand and mud in the beach of Jangbongdo island. It is the best place for families to have fun in the water since the water around the beach is shallow, and sandy beach is so beautiful.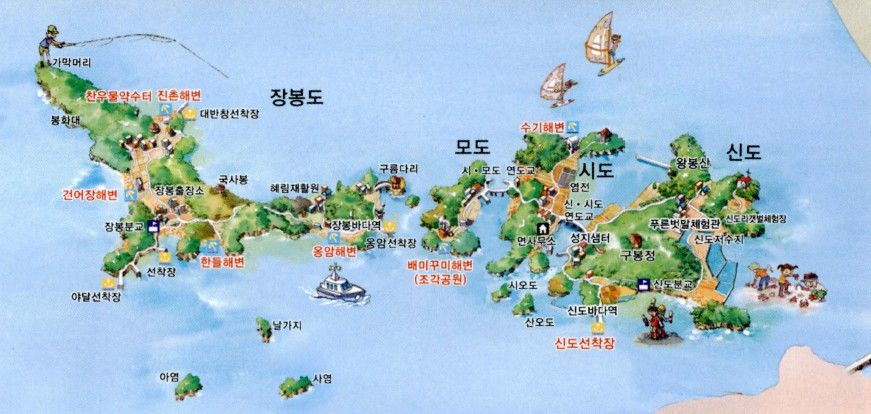 Travel information: 032-899-3410 (Bukdo-myeon office), 032-899-3408 (Jangbong local office)
Ship information: 032-884-4155 (Sejong shipping)
Website: www.ongjin.go.kr

■ The way to visit
Pass by yeongjong bridge from Incheon International Airport Expressway. Get out of the second IC and arrive at Sammok dock. Pass by Sindo. Then you can see a ship to Jangbongdo island. It is possible to use a car ferry, and it is operated about 12 times a day.
■ Depart from Yeongjongdo island Sammok dock→ Bukdo island
▶ Sammok dock→ Sindo→ Jangbongdo island
•Sejong No.1,5,7- 7:10 a.m. (departs)→ 6:10 (last operation)
▶ Jangbongdo island→ Sindo→ Sammok dock
•Sejong No.1,5,7- 7:10 a.m. (departs)→ 6:10 (last operation)

※ You should check the ship company as the schedule might be changed due to the weather condition.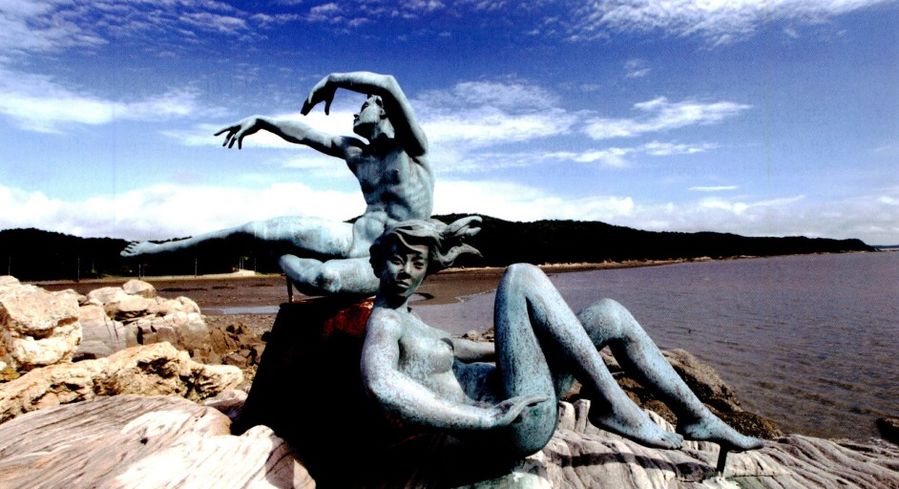 Sindo, Sido, Modo and Jangbongdo Island
Even though Sindo, Sido, Modo are closed to each other, they were just floating over the sea. However, it have changed to the one island after Yeondogyo bridge was built.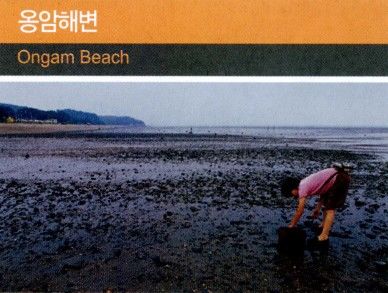 Ongam Beach
The mud flat is exposed after the water drains. Various old pine trees, on the backside of 800 meters of the soft sandy beach, are cozy. You can have fun by catching clams from the mud flat in ebb tide.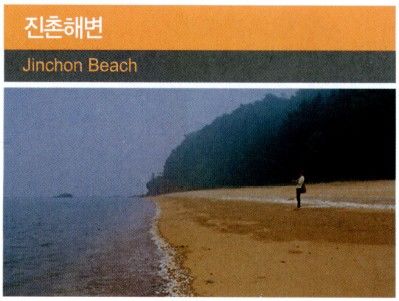 Jinchon Beach

You can enjoy both ebb tide and rising tide as the mud flat and sandy beach stretch out along with. Rare clam shells shine on drained sandy beach. And there is a huge pine forest enough for 100 tents.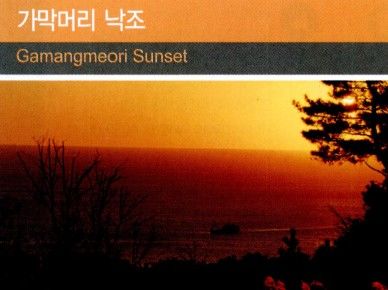 While the east sea is famous for sunrise, the west sea is famous for sunset. The sunset between north-western Jangbongdo island and the western Ganghwado island is amazing. You can see the beauty of the west sea while climbing along 2 kilometers of forest trail.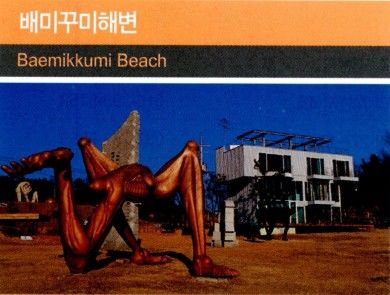 Baemikkumi Beach
The sculptor Lee Il-ho built his workroom and building, and he created sculpture park named "Modo and Lee Il-ho". He pursues "eroticism". The combination of his various artworks and the sea is perfect.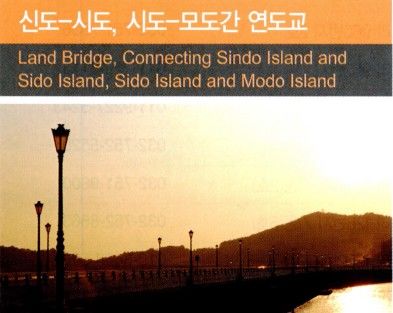 Yeondogyo Bridge connecting Sindo and Sido, and Sido and Modo
Sido and Modo was connected in 2002, and 579 meters of Yeondogyo bridge connects Sindo and Sido. So you can come and go under the lighting, and appreciate the atmosphere of the sea. Three islands are connected with each other splendidly.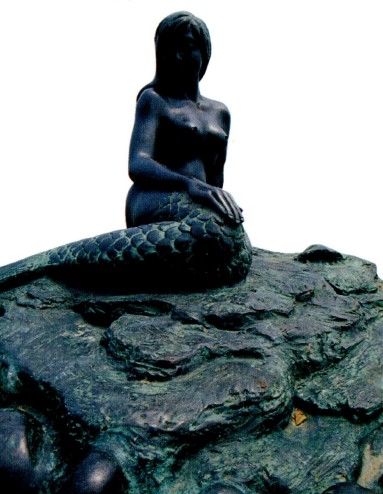 Mermaid
Legendary mermaid welcomes tourists in Jangbongdo island. The legend says a fisherman caught a mermaid at his fishery in the past. But he felt pity for it, so let it go. Since then, he could catch a lot of fishes every time.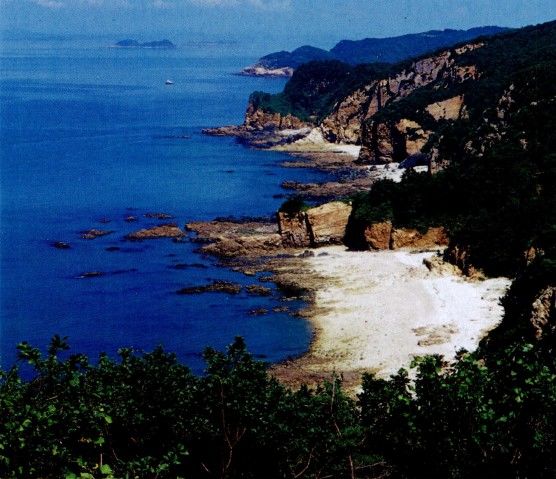 Yeonpyeong-myeon
Passing history, hidden mystery and splendid scenery
People always think of a croaker when they come here, even though it is hard to catch a croaker in Yeonpyeongdo island. It is because of the croaker tower inside of the village. The legend says people could walk on ships for visiting close islands when it is the peak time. And it says they took money with their mouth while bringing croakers.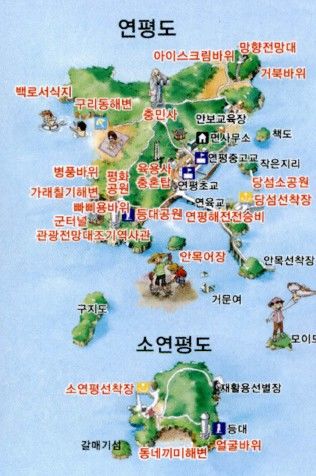 Travel information: 032-899-3450 (Yeonpyeong-myeon office)
Ship information: 1577-2891(Goyeo high speed ferry)
Website: www.ongjin.go.kr
● The way to visit
Korea express(Goyeo high speed ferry) departs from Yeonan Pier. It comes and goes a day, and it takes about 2hours and 20 minutes. You can use
farming and fishing village public bus in the island. It is operated at three times a day. Sometimes accommodation provides transportation.
■ Passenger ship departs from Yeonan Pier→ Eonpyeongdo island
•Korea express(You should check the ship company as the schedule might be changed.)

Big Eonpyeongdo island and small Eonpyeongdo island
The island has kept the beauty of mountain, sea and intact cliff.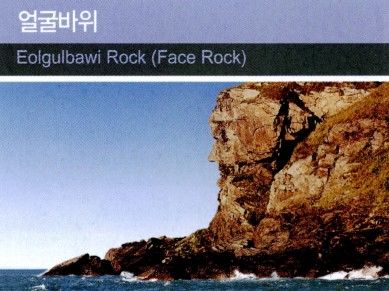 "Face rock", which looks like a side face of human being, is located in southern east of small Eonpyeongdo island. It is the most famous tourist attraction in Eonpyeongdo island.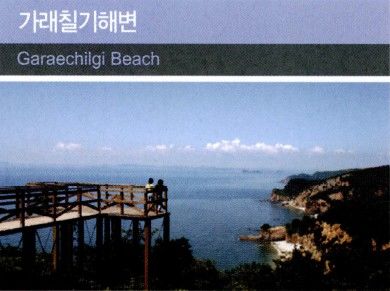 The sound of the wave, which bumps against round and flat pebbles, is so cool. You can be a Taoist hermit with miraculous powers while sitting on flat rocks. It is right side of Papillon Cliff.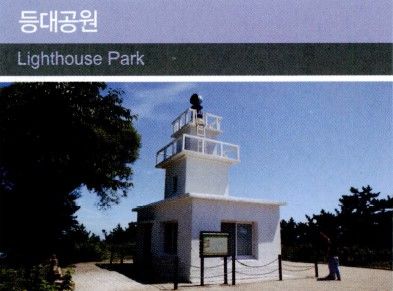 The lighthouse shined in front of the sea of Eonpyeongdo island when it was the peak time for croakers. It was open in March in1960 and shortly closed in July in 1974 for national security. And it was permanently closed in 1987. But it was recreated to a park, so people can think of the history of Eonpyeongdo island.

Guridong Beach
It is a natural beach with 1kilometers of length and 200 meters of width. It stretches out along with fine sand, white pebbles and oddly formed rocks and strangely shaped stones. Haesong in the beach prevents hot sunlight, and gives off cool pine fragrance.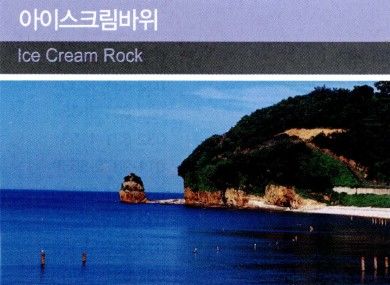 Its name was originated from the ice cream shape when the white snow and the sea are frozen in the mid winter. It has been also called as "awl rock" as it looks sharp like an awl. There is turtle rock, which is the symbol of longevity, on the backside of ice cream rock.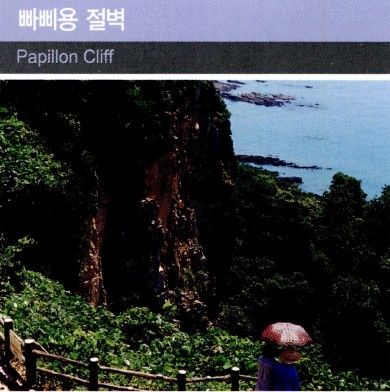 Papillon Cliff
"Papillon cliff" is the best of Eonpyeongdo island. The forest toward the cliff is amazing, and you can overlook beautiful scenery from the cliff. You may heard "free as the wind" in the higlight scene of the move "Papillon".