Nonsan-si is located in the southern middle of Chungcheongnam-do, Korea. It is adjacent to Daejeon Metropolitan City to the northern east, Gyeryong-si and Geumsan-gun to the east, Buyeo-gun to the west, Gongju-si to the north and Iksan-si and Wanju-gun, Jeollabuk-do to the south. Honam line passes by Nonsan-si, and it is the three way intersection of Nonsan-Cheonan Expressway, Honam Expressway and Honam Expressway Branch.

Broad and fertile land has been developed around Nonsancheon area after Nonsancheon flew into the main stream of Geumgang river. There is Tapjeongho lake in the middle of the city. It is the largest strawberry area of production in Korea, and it is designated as Nonsan clean strawberry industry special zone. Nonsan strawberry was selected to regional mark group by the Korean Intellectual Property Office. Ganggyeong, which was the big port in the past, is the spot where Nonsancheon and Ganggyeongcheon flow into Geumgang river. It is the famous water transportation to the west sea. The regional product of Ganggyeong is Jeotgal(salted seafood). Nonsan strawberry festival, Ganggyeong ferment salted seafood festival and Yangchon gotgam(dried persimmon) festival are held every year in Nonsan. Stone Buddhist saint standing statue in Gwanchoksa temple(No. 218 treasure), Gaetaesa temple(No. 219 treasure) and Ssanggyesa temple(No. 408 treasure) are the main tourist attractions. Nonsan was the center of Gihohakpa in Chungcheong in the Joseon dynasty period. It has a number of Confucianism culture relics like Donamseowon confucian academy, Chunggok confucian academy, Yun Jeung old house, Yeonsan hyanggyo and Jungnim confucian academy. The region was occupied by Baekje in the period of the Three States. 5,000 suicide squads led by general Gyebaek and 50,000 soldiers led by Kim Yu-sin fought for the last battle of Baekje. There is army training center (ATC) in Yeonmu-eup, and army aviation school in Noseong-myeon. Konyang university and Geumgang university are the main higher educational institutions. National defense university is supposed to move to Yangchon-myeon as a result of public institution transfer business. The city hall seat is Naedong. The administrative division is 2eup 11myeon 2dong. (Data source: Wikipedia)
Baekje Military Museum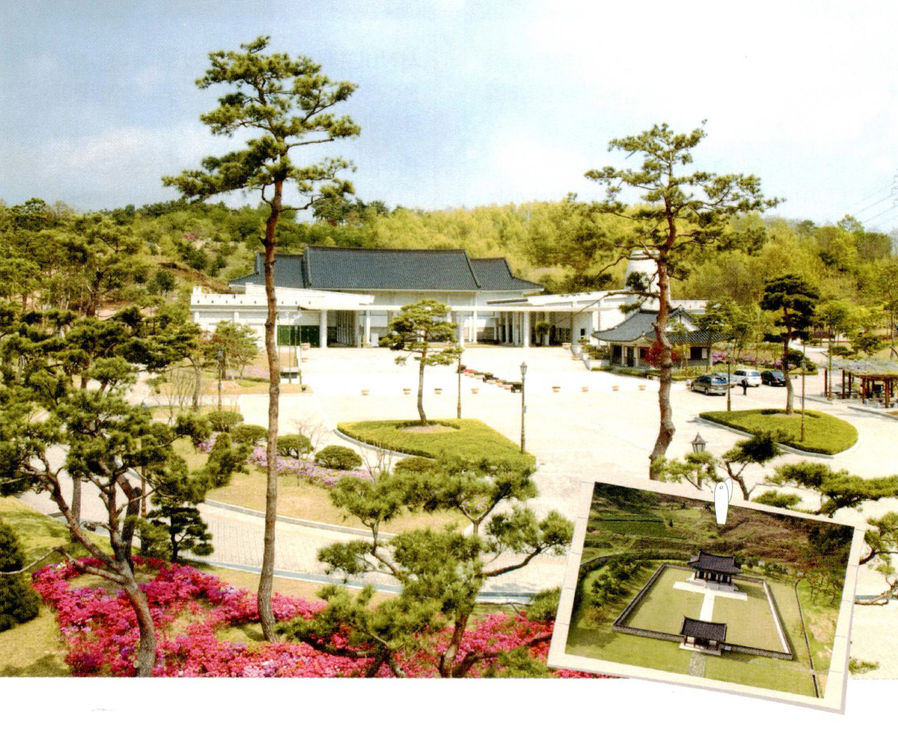 General Gyebaek died a glorious death on the battlefield of Hwangsanbeol.(Sinpung-ri, Bujeok-myeon, Nonsan-si) Three exhibition halls display relics of Baekje, various weapons, visual images and documents related to general Gyebaek. You can enjoy a variety of events like wearing military uniform of Baekje, and puzzle in the castle battle experience center and indoor experience center. Moreover, you can enjoy stone climbing, fortress building, archery, riding and Tuho in the outdoor of the museum. Natural learning park, lake park and theme park are the best places for families.
Address: Chunggongno 311-54, Bujeok-myeon, Nonsan-si, Chungcheongnam-do
Contact information: 041-736-8431
Website: museum.nonsan.go.kr
Admission fee: free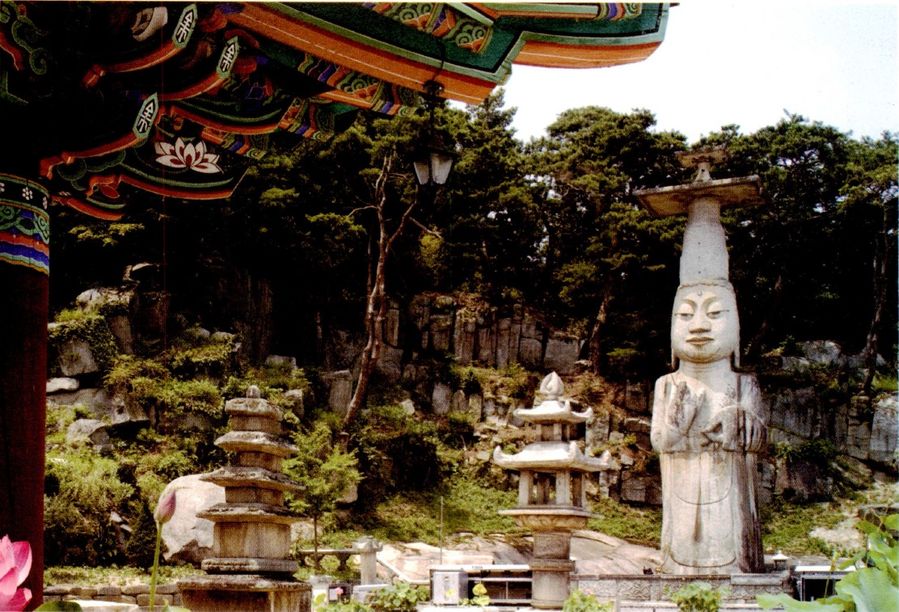 Gwanchoksa Temple
It has Stone Buddhist saint standing statue(No. 218 treasure), which is known for "Eunjin Maitreya". It is the largest Maitreya in Korea, and the biggest in Asia as stone Buddhist saint. There are cultural properties like a stone lantern(No. 232 treasure) and Baeryeseok(No. 53 Chungcheongnam-do tangible cultural asset).
Address: Gwanchongno 1gil 25, Nonsan-si, Chungcheongnam-do
Contact information: 041-736-5700
Website: tour.nonsan.go.kr
Admission fee: 1500 won for adults, 1200 won for teenagers and 800 won for children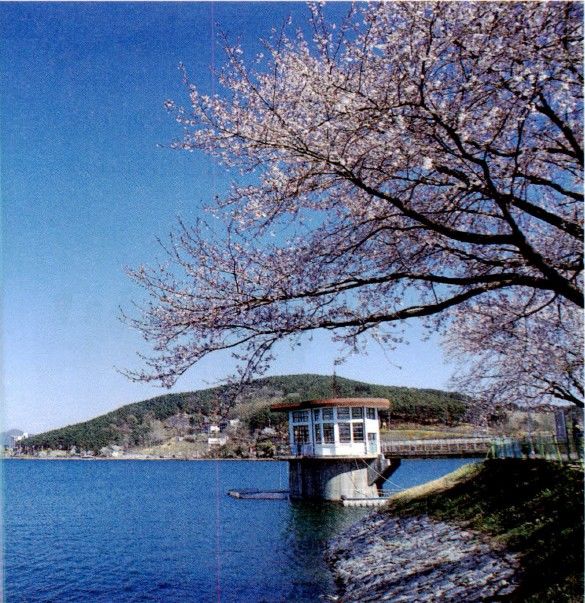 Tapjeongho Lake
It can contain 30 million tons at the biggest. Its water is so clean that freshwater fishes like carps or mandarin fishes live here. Moreover, it is the best place for fishing and water sports like wind surfing and water skis. Tapjeongho lake, which is the second largest lake in Chungcheongnam-do, stretches out three myeon. Famous tourist attractions are Gwanchoksa temple, Historic Site of General Gyebaek(Baekje Military Museum) and Donamseowon Confucian Academy.

Address: Ilwon, Joongsangil, Maejukeollo, Magupyeonggil, Nonsan-si, Chungcheongnam-do
Contact information: 041-741-2590
Website: tour.nonsan.go.kr
Nonsan Myeongjae Old House
It is the old house of Yun Jeung, the scholar in the Joseon dynasty period. There is a large yard in front of the house. There is an artificial pond, and round island is floating in the middle of it. The distinctive backyard on the backside of the main building shows the typical space structure of Korean house. Lots of Jangdokdae at the corner of large yard make the old house even more beautiful. Various traditional props like stone lantern, millstone, large mortar and roof tile are so friendly.
Address: Noseongsanseong Fortress gil 50, Noseong-myeon, Nonsan-si, Chungcheongnam-do
Contact information: 041-735-1215
Website: www.myeongjae.com
* Old house experience in Nonsan Myeongjae Old House
Nonsan Myeongjae Old House is famous for doenjang (fermented soybean paste) . It is called "Gyodong doenjang", and distributed to famous restaurants all around the country. Unlike a detached house, a separate building is equipped with kitchen and rest room.

Donamseowon Confucian Academy
It was built in 1634, three years after Kim Jang-saeng had died. And it received Saaek for two times in 1659 and in 1660. Moreover, it is one of 47 Confucian academies that were not damaged in spite of abolition policy of Confucian academy by Heungseon Daewongun. There are Gam Jeong-saeng tomb, memorial stone and shrine.
Address: Im 3gil 26-14, Yeonsan-myeon, Nonsan-si, Chungcheongnam-do
Contact information: 041-736-0096
Website: www.donamseowon.com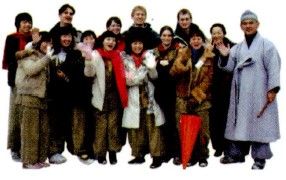 * Jijangjeong Temple Stay/ Resting type(One night two days)/ The service is available on weekdays
* Entry fee/ 50,000 won for adults, 30,000 won for teenagers and children
Address: Hwagok-ri 44-7, Noseong-myeon, Nonsan-si, Chungcheongnam-do
Contact information: 041-732-5629
Fax: 041-733-5627
Website: http://www.jijang.net/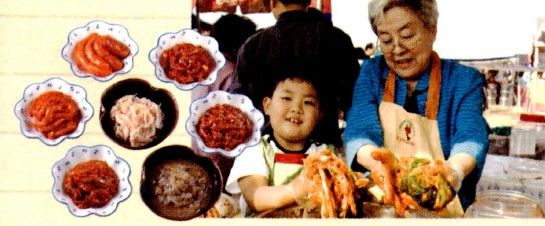 Ganggyeong Fermented Salted Seafood Festival
Ganggyeong in Geumgang river is the starting point of the waterway to inland of Chungcheong. It is the trading center of seafood, and has developed salted seafood industry. Salted seafood festival is held in Ganggyeong port with 200 years traditional Ganggyeong fermented salted seafood.
Contact information: 041-730-3801
Website: www.ggfestival.co.kr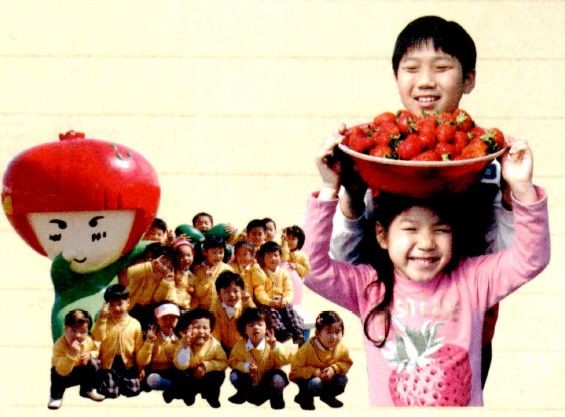 Nonsan Strawberry Festival
It is held to promote Nonsan strawberry with 40 years of cultivation history. With the expansion of experience program for locals and tourists, city and farm village can interact with each other.
Contact information: 041-733-0861
Website: www.nsfestival.co.kr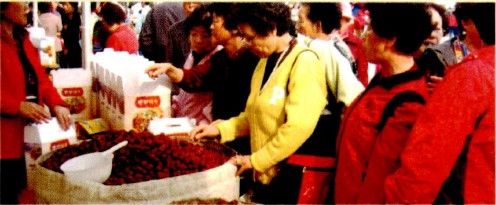 Yeonsan Jujube Festival
Yeonsan is the trading center that occupies 40% of jujube distribution in Korea. The festival is held to promote the excellence of Yeonsan jujube.
Contact information: 041-730-4828
Website: tour.nonsan.go.kr

Yangchon Gotgam(Dried Persimmon) Festival
You can enjoy various events like picking persimmons and peeling dried persimmon, and cultivate them on your own.
Contact information: 041-741-3119
Website: gotgam.nonsan.go.kr