Gyeryong-si is located in the southern east of Chungcheongnam-do, Korea. It was separated from Nonsan-si, Chungcheongnam-do on September in 2003.
It was urbanized after three military headquarters of Korea moved to Gyeryongdae from 1989 to 1993. Chungcheongnam-do established Gyeryong local office on February in 1990 to construct a new city of rural areas, culture and national defense. It was promoted to Gyeryong-si after being separated from Nonsan-si on September in 2003. The city was built based on national defense cities like Arlington, Virginia and Highland, New York State. Chungcheongnam-do planned to make a new city which can accommodate 150,000 populations. It has processed development plans like housing, home building, industrial complex constructing, building infrastructure facilities and amenities. Gyeryong-si has convenient transport systems like Honam Expressway Gyeryong interchange and KTX Gyeryong station.
Gyeryong-si is the representative satellite city of Daejeon Metropolitan City. Unlike other si or gun of Chungcheongnam-do, it uses 042 as wire telephone area code. The city hall seat is Geumam-dong. The administrative division is 3myeon 1dong including Duma-myeon, Eomsa-myeon and Shindoan-myeon. (Data source: Wikipedia)
Gyeryongsan Mountain Cheonhwangbong Peak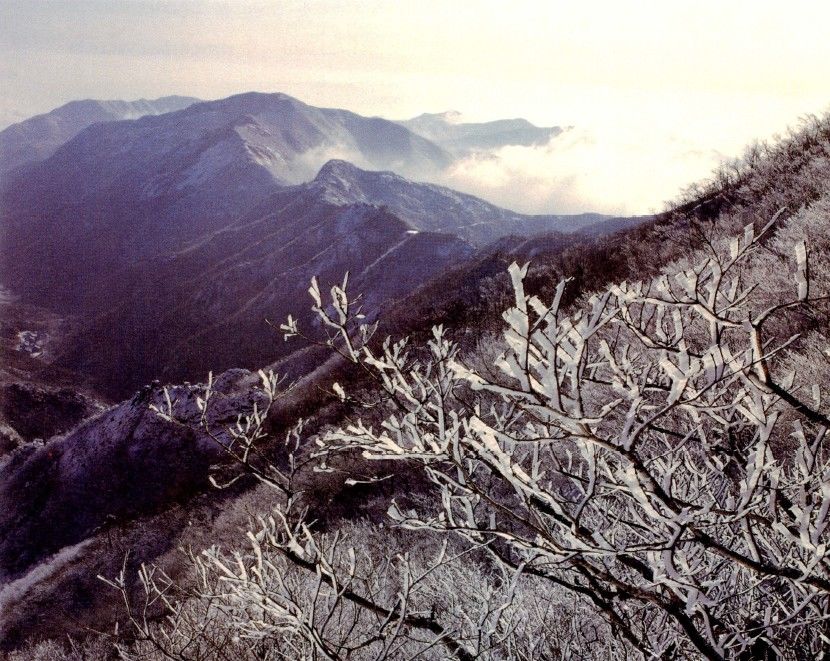 Cheonhwangbong Peak, which is the highest peak of Gyeryongsan Mountain, is 845 meters high. Gyeryongsan mountain has been called "Cheonhwangbong", "Yeoncheonbong" and "Sambulbong" because it looks like a dragon with chicken comb. It was named Gyeryong, Gyeramsan, Yongsan, Joongak in the Baekje period, and even Tang people knew the name. The mountain is so beautiful that it is selected to one of the four famous mountains in Korea. It is inaccessible to the top of Cheonhwangbong Peak due to military troop and communication facility.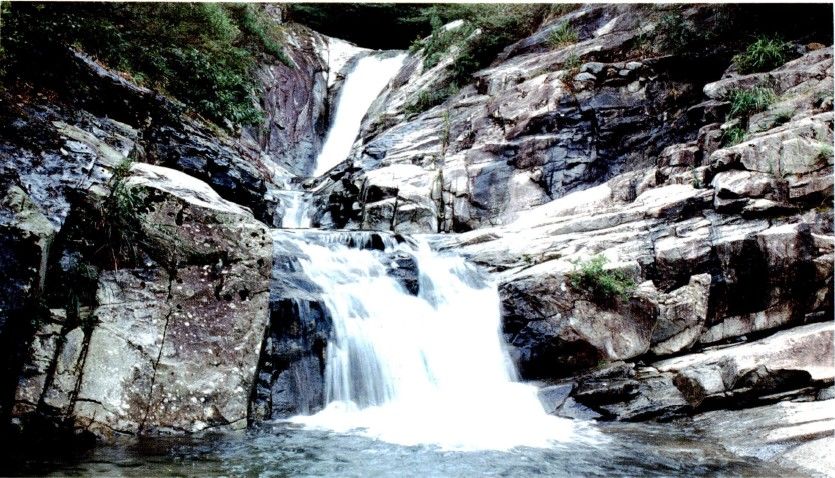 Sutyongchu Pond
Sutyongchu pond is in the foot of Gyeryongsan mountain. A legend says the pond was created after Sutyong(male dragon) had ascended to heaven. It has a wonderful waterfall with 10 meters high. The pond with 4 meters depth is located under it.
Contact information: 042-840-2402
Website: www.gyeryong.go.kr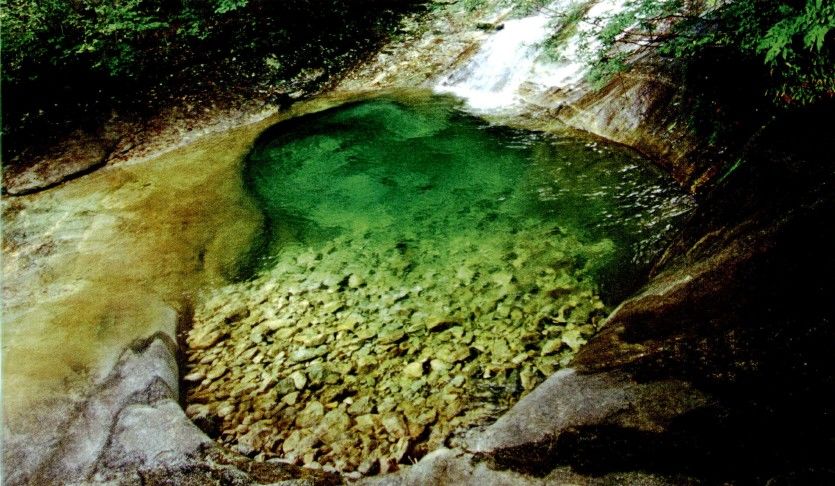 Amyongchu Pond
It is a rock pond in the middle of Gyeryongsan mountain. A legend says Amyong(female dragon) ascended along with Sutyong(male dragon).
Contact information: 042-840-2402
Website: www.gyeryong.go.kr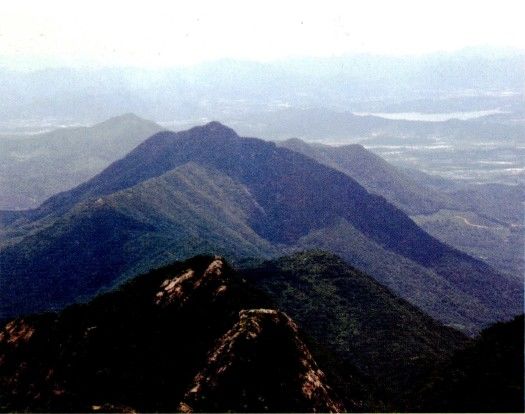 Hyangjeoksan Mountain

Hyangjeoksan mountain is the southern peak of Gyeryongsan mountain. It is 574 meters above sea level. You can overlook Nonsan and Gyeryong in the trail. Hyangjeoksan means "fragrant sweat". Many people devoted themselves to study academic pursuits, and find enlightenment.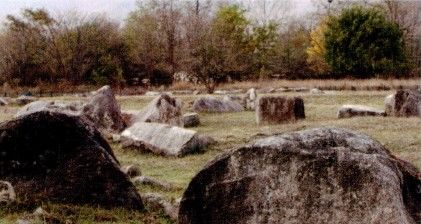 Gyeryongsan Mountain Sindonae Historic Site
It is assumed that Sindonae Historic Site was used during the construction of royal palace in the Joseon dynasty period. It keeps 100 stones with 1.5 meters of diameter.
Contact information: 042-840-2402
Website: www.gyeryong.go.kr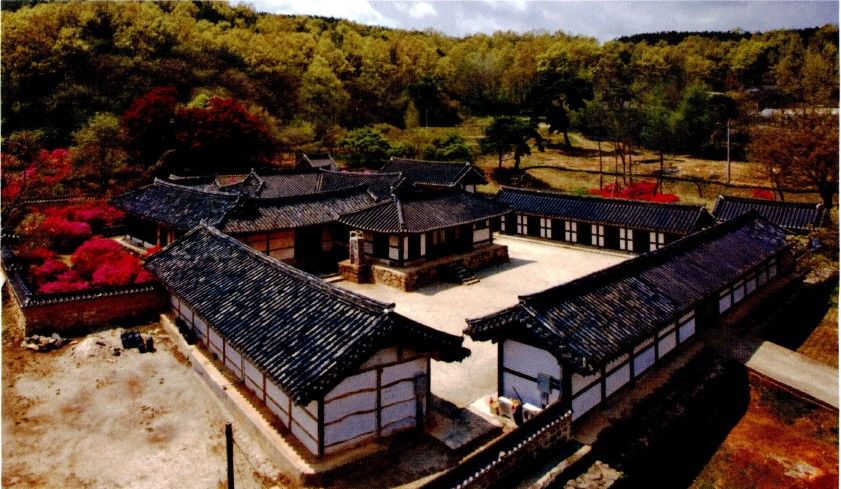 Eunnongjae House
It is the old house of Kim Jang-saeng, the great scholar in the middle of the Joseon dynasty period.
Contact information: 042-840-2402
Website: www.gyeryong.go.kr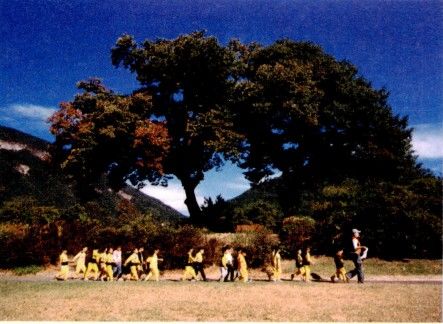 Goemokjeong Park
The first king of the Joseon Dynasty, Yi Seong-gye set Sindoan to the capital, and stayed there for three months. Moohakdaesa put his cane and it turned into a tree. The big tree has served as a pavilion for local people.


Ibam Marsh
It is 17,820㎡ marsh and it is located in Ibam-ri, Duma-myeon, Gyeryong-si, Chungcheongnam-do. It has clean water and beautiful natural scenery. It is a recreational forest for family, so many people visit here.

Gyeryong Military Culture Festival

You can see dynamic martial music and performance. You can enjoy a variety of military police motor sicar, marching band, honor guard and military fashion show.
Contact information: 042-840-2402
Website: www.gyeryong.go.kr / www.m-festival.org