Dangjin-si is located in the northernmost of the west coast of Chungcheongnam-do, Korea. Seohaean expressway meets with Dangjin-Yeongdeok expressway. It has developed steel industry after the move of Godae-bugock national industry complex, Songsan local industry complex and Seokmoon national industry complex. Yedang plain has developed agriculture. Whanghae economic liberal district office was open in 2008. It was reconstructed to dangjin 1,2,3 dong with the promotion to dangjin-si in January 1st in 2012. The administrative division is 2eup 9myeon 3dong. (Data source: Wikidedia)
Waemok Village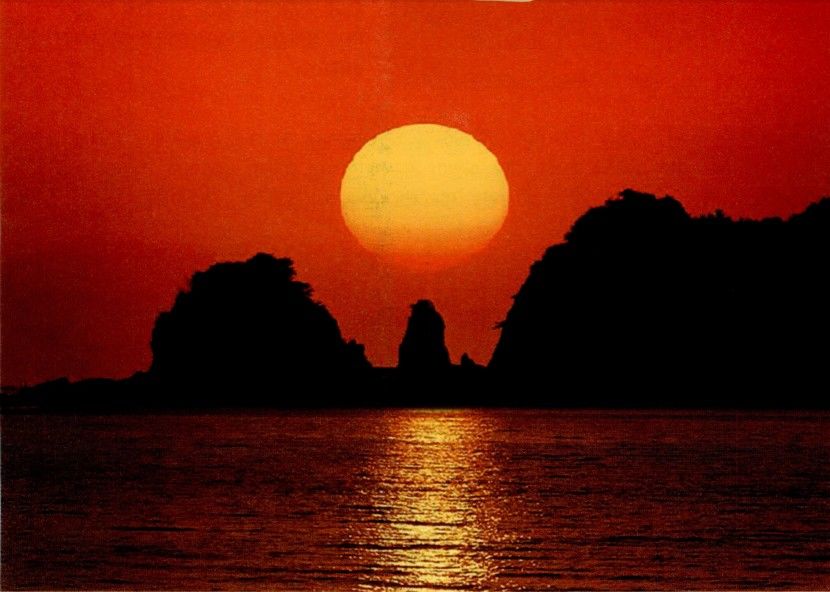 In Waemok village that is the ending point of the west sea, you can see sunrise, sunset and moonrise. It has been called "Waemok" since it looks like the neck of heron. The sun rises beyond the broad horizon to the east-west direction.

Address: Waemok gil 26, Seongmun-myeon, Dangjin-gun, Chungcheongnam-do
Website: www.waemok.org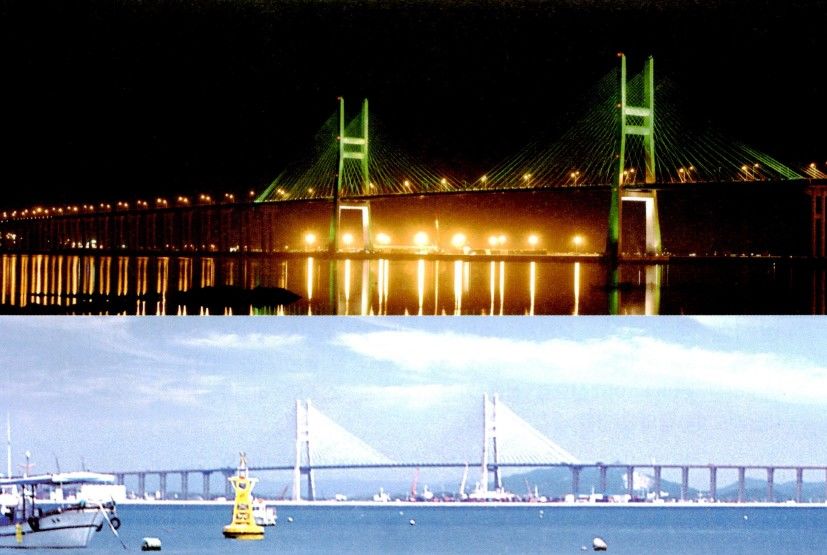 Seohaedaegyo Bridge
It is the longest bridge in Seohaean expressway with 7,310 meters length and 314 meters width. It was open on November in 2000. It connects Pyeongtaek-si of Gyeonggi-do and Dangjin-si of Chungcheongnam-do. It has boosted the local economy by transporting the quantity of goods, and connecting the west coast region and capital area. Sajanggyojutap pagoda was established based on Asan-eup naeri danggan jiju(No. 537 treasure) in Asan-si, Chungcheongnam-do.
Address: Naegi-ri, Poseung-eup, Pyeongtaek-si, Gyeonggi-do~ Songak-myeon, Dangjin-si, Chungcheongnam-do
Website: www.dangjin.go.kr
* Haengdamdo Bridge: It is located in the middle of bridge. It is equipped with rest area and promotion hall. It is the famous tourist attraction as people can overlook the west sea from it.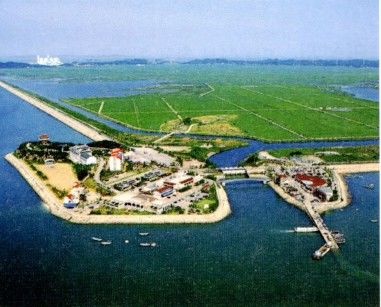 Dobido Farming and Fishing Village Tourist Rest Complex
It provides natural field study like farming and fishing, mud flat, migratory birds observation, ecology observation, traditional play, theme school trip and sea fishing volunteer activity for teenagers, urban and rural citizens.
Address: Daehomallo 2888- 14, Seongmun-myeon, Dangjin-si, Chungcheongnam-do
Contact information: 041-351-9200
Website: www.dobido.or.kr (The service is not available now.)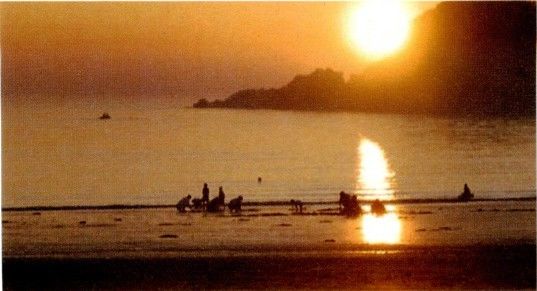 Nanji Island Beach
It is the beach inside the island that is located in front of Daeho embankment, Dangjin-si. It has clean water and fine white sandy beach unlike other beaches of the west coast. You can enjoy beautiful scenery of islands like Daejodo island, Sojodo island, Bigyeongdo island, Umudo island, Sonanjido island and Daenanjido island.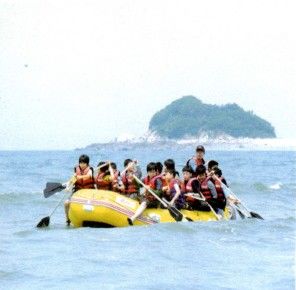 Address: Nanji 1gil, Seongmun-myeon, Dangjin-gun, Chungcheongnam-do
Contact information: 041-350-3114
Website: www.dangjin.go.kr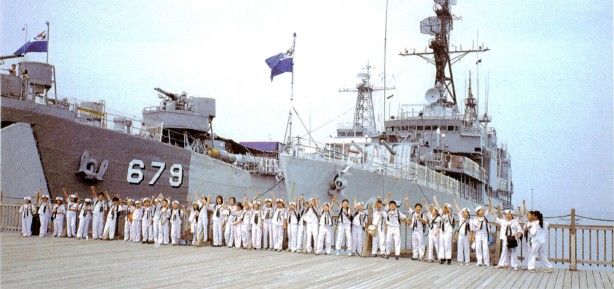 Sapgyoho Lake
Hamsang Park is a theme park in Sapgyoho tourist site, which stands for the west sea age along with Seohaean expressway. It rides large-sized cargo ship and destroyer at anchor. The cargo ship displays navy and the Marine Corps. And the destroyer shows the lifestyle of navy.
Address: Sapgyocheon 3gil 79, Sinmyeong-myeon, Dangjin-si, Chungcheongnam-do
Contact information: 041-363-6960
Website: http://www.sgmp.co.kr/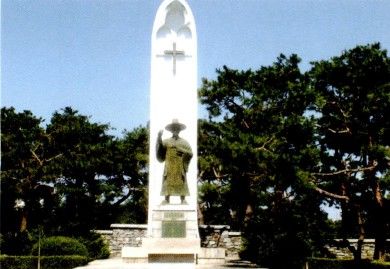 Solmoe Holy Ground

Andrew Kim Taegon, who is the first priest of Korea, was born here. His four generations were all died martyrs. Monuments and bronze statues were built after the sanctuary business in 1946.
Address: Songsan-ri 114, Ugang-myeon, Dangjin-si, Chungcheongnam-do
Contact information: 041-362-5021
Website: www.solmoe.or.kr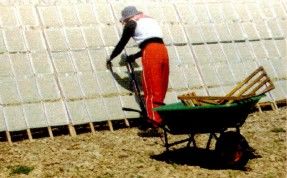 Janggohang Port Silchi Festival
Silchi is captured only in the clean waters of Janggohang port from the early March to the late May. Sashimi is the most delicious from the middle of March to the late April.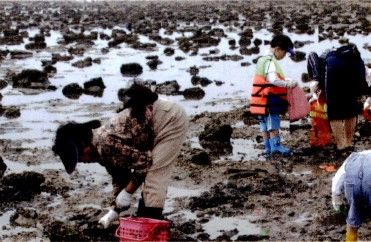 Hanjin Manila Clam Festival
Manila clam festival is held in Ilwon, Hanjin Port on every May. You can catch manila clam in the broad mud flat, and learn the recipe of manila clam food. You can also enjoy peeling manila clam, and food tasting event.
Contact information: 041-350-3122
Website: www.dangjin.go.kr
Agroland Taeshin Farm
You can appreciate the scenery of blue meadow. You can learn the coexistence between human being and animals in Mother nature.
Address: Myeoncheollo 1092-135, Myeoncheon-myeon, Dangjin-gun, Chungcheongnam-do
Website: http://www.agroland.co.kr/