Goheung (고흥)

Goheung is surrounded by water on three sides. And there are many small and big islands, alive tideland along coastline, warm temperature, fertile field in Goheung. It is famous tour place of Korean dream toward to the space. Because there are space experience facilities like naro space center, Goheung National youth space experience center, and space science museum.
Goheung Space observatory (고흥 우주발사전망대)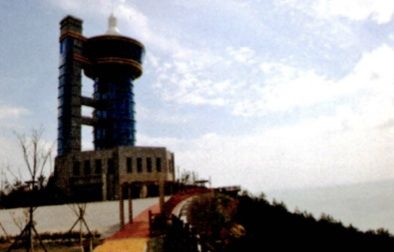 Goheung Space observatory is locaed in Namyeol-ri Youngnam-myeon and 17km away from the space cent launcher. It is shaped like a spaceship. It is new symbol and new landmark of Goheung.
This is a plce to see a beautiful view and sunrise at Yeojaman bay in an archipelago. This is new representative tour place with Nanyeol sunrise beach, Dragon stone, Palyeoungsan National park.

Location
San 76-1 Namyeol-ri, Yeongnam-myeon
Kohung, Jeollanam-do
South Korea
전라남도 고흥군 영남면 남열리 산76-1


Palyeongsan Mountain (팔영산)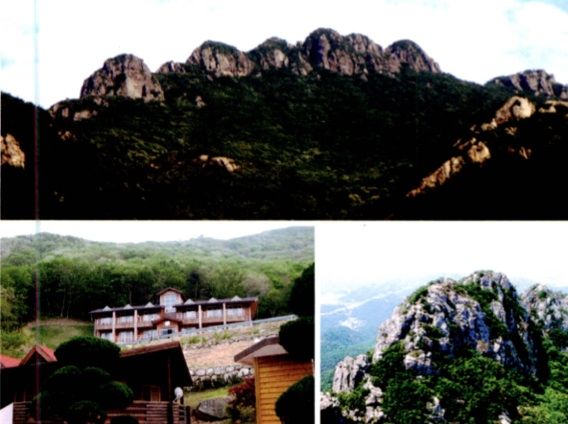 Mt. Palyeongsan is 608 meters high. It's good for mountain climbing with full of thrills, which can rarely experience in Jeonam. It is national park with beautiful peaks and rugged precipices with rocks of fantastic shape. The view of an archipelago with many islands like stepping stones from the mountain is very fine.
According to legend, King Wi in China was impressed with shadows of eight peaks which were reflected on his washbowl and ordered to seek for the mountain. Finally his men found the mountain in Goheung, located in the Joseon Dynasty. Palyoung means 8 shadows in English.
There are 3000 people coming from all over the country for Climbing and camping to visit the Palyoungsan valley and mountain.
There are ways to enjoy climbing you can choose from Neunggasa(Temple) or recreational forest to reach the peaks.

Location
21Palbong-gil, Jeomam-myeon (369 Seonggi-ri)
Kohung, Jeollanam-do
South Korea
고흥군 점암면 팔봉길 21


Narodo Island (나로도)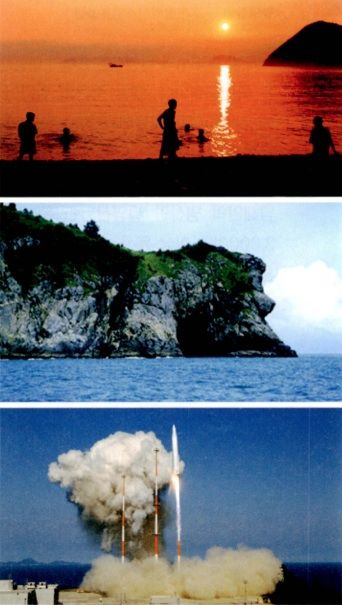 Narodo is conneted by bridge from outer and inner Narodo to Goheung peninsula.
The port to reach by national road #15 is Narodo port. In here you can ride a cruise ship to trip around.
This port was famous for the main place of Spanish mackerel.
The auction of sea foods and raw Octopus will start at 8 am.
You can use sushi restaurant or order sliced one for sushi.
The magnificent views of the coast continue with standing rocks exquisitely balanced with lying rocks, the Chameleon Rock that looks eactly like a real chameleon, the 70 meter long Dragon Cave with the legend that a dragon lived and ascended to heaven, and Ole Ssanggul (Twin Caves) which resembles the nostrils of a huge beast
The cruise ship will depart from Port Narodo from the anti-clockwise. And come back again to Port Narodo.


Bongnaesan Mountain(봉래산) cedar forest(삼나무숲)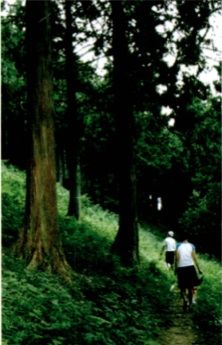 Cedar forest in Bongnaesan is good place to stroll through the cedar woods.
It gives comfort from the forest and enjoy the wonderful nature.
Adonis amurensis which is a representative rare wild flower in Korea, grows up naturally as a large-scale community here. Adonis amurensis is buttercup family and a perennial, and symbolizes happiness and long life
Waenarodo Bongraesan is the way to cedar forest.
With the establishment of space center, this mountain will be developed as a place to relax such as forest bathing to be a good tourist resource.
If the weather is clear then, you can see Mt hallasan from Jeju Island.
From the top, you can see a fine view of an archipelago and Seonjukdo(island) at Hwajeong-myeon
There is a 2 hour course; the communication relay station---the peak---cedar forest---the communication relay station. Or There is 30 mins course ; Yedang village(beside space center – cedar forest--- Yedang village)

Location
Haban-ro, Bongnae-myeon
Goheung-gun, Jeollanam-do
South Korea
고흥군 봉래면 하반로


Gugeum Island (거금도)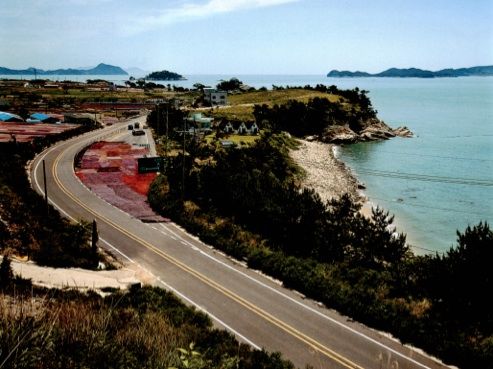 Gugeum Island is an eco-district as clean and uncontaminated whole island.
It is nature's gift to walk beside the beach, to drive along the sea, to visit newly prepared Gugeum Eco forest, to stroll along silver-covered sand beach, and to view silver grass field on the peak of Jukdaebong.
Yunsoo, Kim who is famous Pansori singer and founded Dongchojae(5 pansori songs) is from Gugeum Isalnd and this is Home town of famous professional wrestling named Il, Kim, famous for head-butt.

Location
1 Eojeon-ri, Geumsan-myeon
Kohung, Jeollanam-do
South Korea
고흥군 금산면 어전리 1


Sorok Isalnd (소록도)




Sorok is like a small deer. This remained the sorrow of leper.
It soothes the mind into the peace, walking the stress and the white small church and viewing the scene. Sorokdo means a small island like deer. It reflects a small island for people who have a pure and clean soul like a deer.
Sorok Island is one of small republic itself. Because even if this is an island but it has almost all facilities like a land. Everything is ready to serve like post office, church, public office and houses along the road.

Location
1 Sorok-ri, Doyang-eup
Kohung, Jeollanam-do
South Korea
고흥군 도양읍 소록리 1


Goheung bay (고흥만)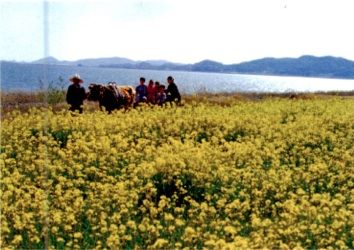 Goheung Sea Wall which is made from the sea gives to drive along the sea and to enjoy fishery.
Especially from the entrance, There are beautiful flowers and Cherry blossoms in early spring, even around there. It gives a beautiful view with blue sea and the flowers.
Inside of sea wall, there is Goheung lake, artificial lake. It gives a habitat for the migratory birds.
And the park near the sea wall, is good for resting people and dating place for the couples.

Location
Yongdong-ri, Dodeok-myeon
Goheung-gun, Jeollanam-do
South Korea
고흥군 도덕면 용동리, 두면원 풍류리 일원


Referred from : Namdo Tour (published by Jeolla provincial government)