Naju-si 나주시
Naju is the place where Wanggun met Janghwa queen and founded a country as Goryeo. And it is a dream city for ambition of Sambong,Jeong Do-jeon. It is called small Seoul for its topography.
There is a Yeongsangangriver(one of 4 major river in Korea) in Naju. There are many farmers for its basic business as agricultural industry. It is a alive land with the harmony of nature. In Naju, Kim, Chun-Il raised an army in the cause of justice inJapanese Invasion of Korea in 1592. Naju is the starting place of Gwangju Students Independence Movement. And It is home town for Shin Sukju, Na, Daeyong who invented the Turtle Ship, and many great man in the history.


Geumseonggwan 금성관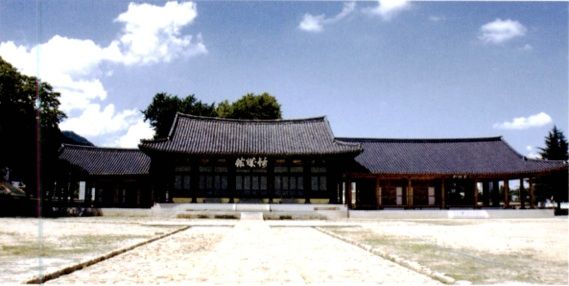 Geumseonggwan is the biggest area of the
provincial palace in theJoseon era. There
is a ceremony for the king with symbolic plate every thefirst day and fifteenthdayof amonth. And it is a inn for envoys and government officials.

Location - 8 Geumseonggwan-gil Naju, Jeollanam-do
나주시 금성관길 8


Bulhoesa
Temple
불회사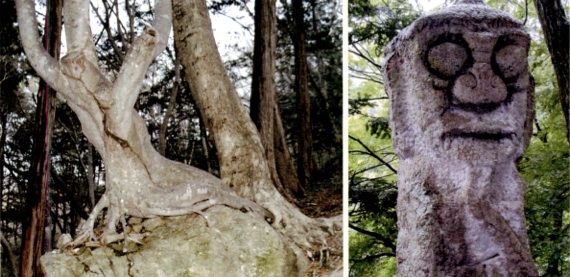 Bulhoesa Templeis located in a halfway up Deongnyongsan mountain. It is one of oldest temple in the Korea. It is built by Buddhist monk,Maranantata in the time of Baekje King Chimryu.DaeungjeonHall is a beautiful building with Buddha made of paper. StoneTotem Poleat the entrance
seems friendly and intersting. And Yeolliji at the entrance of Bulhoesa Temple is famous for a devoted love or harmonious
of couple because the meaning of Yeolliji is two twigs are connected.

Location - 999 Masan-ri, Dado-myeon Naju, Jeollanam-do
나주시 다도면 마산리 999


Naju Image Theme Park
나주 영상테마파크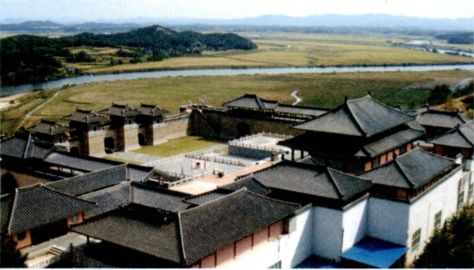 NajuImageTheme Park is the biggest theme park in the Korea. Because it
is built on 140000 sq.m of field.And it is
famous for Filming site of MBC drama "Jumong" which is top rank for 35 weeks.
950,000
visitors has visited this park. And it is traditional history and culture
experiencing place. The visitors learned freely in this place. Especially there
are historic experience program of Goguryeo. For example, There are Culture
display of Goguryeo, traditional clothes and foods trying, arching, and horse
riding.

Location - San2 Singok-ri,
Gongsan-myeon Naju-si,
Jeollanam-do
나주시 공산면 덕음로 450


NajuMoksaNaea
나주목사내아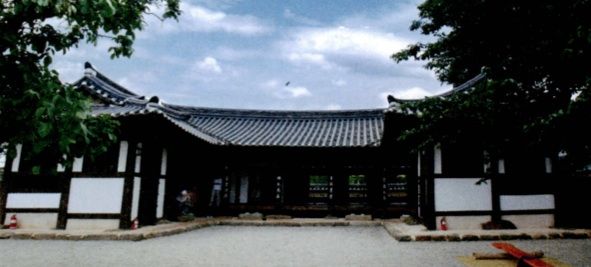 MoksaNaea is the
private home of a moksa of Naju, the highest official of Naju-mok in Joseon
Dynasty.
Especially it is located at the center of
the city. And There are still remaining governmental official building of
Joseon dynasty.
The Gumhakheon of MoksaNaea which was
reformed into a traditional culture-experiencing venue in Naju provides
accommodations and has been selected as exemplary for utilizing cultural assets
by South Jeolla Province.

Location - 33-1
Geumgye-dong Naju-si,
Jeollanam-do
나주시 금성관길 13-8


Bokamri and Bannam Old Tombs
반남/복암리고분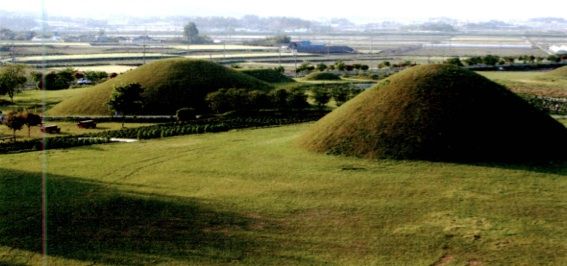 Bokamri
Old tombs and Bannam Old tombs are mystery of Korean ancient history.

The density and size of this tomb is biggest in
Yeongsangangriver.
It is surprising that various
remains were found including Geundonggwan(golden crown, National Treasure No.
295), GeumdongSinbal(golden shoes) and Hwandudaedo(sword).

Location 756 Gobun-ro,Bannam-myeon Naju, Jeollanam-do
나주시 반남면 고분로 756


Dado
Doraemaeul Village
다도 도래마을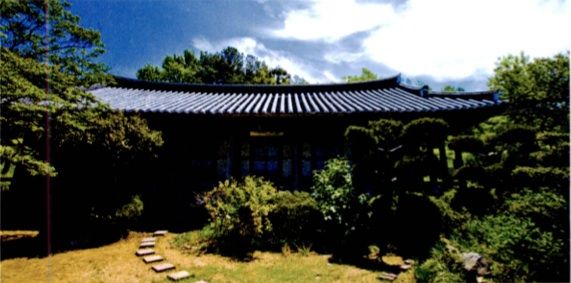 Doraemaeul Village is the place of Hong
Gieung's house, Hong Gihun's house, and Hong Gichang's house which show living
life of ancestors. And it is also used for the filming site.
Especially
the guesthouse of Hong Gihun was built in 1790. At that time, it was so luxury to be
illegal to the law. And it is also well preserved its ordinary scene. Nationalist
bought this traditional buildings and it remodel them into accommodations. It
gives the beauty of past tradition.

Location - 16 Dongnyeok-gil, Dado-myeon Naju, Jeollanam-do
나주시 다도면 동력길 16


Natural Dye museum
천연 염색박물관



Naju area is appointed for traditional
dyeing crafts which is also designated as intangible cultural assets. And Thereare
natural dyeing culture center and related company in active.
Natural
dye museum was opened in 2006 for the inheritance and development of the
natural dye. It is the biggest between domestic museum and there are exhibition
center, interpretive center, bargain counter, experience center, seminar room,
and laboratory.

Location - 379 Baekho-ro, Dasi-myeon Naju, Jeollanam-do
나주시 다시면 백호로 379


JungHeung Gold Spa & Resort
중흥골드스파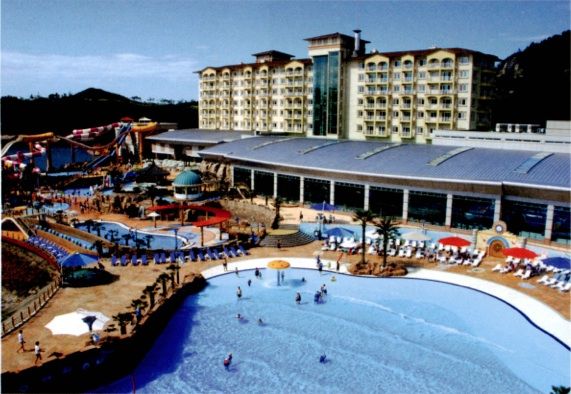 NajuJungHeung Gold Spa & Resort is located with Nahuho'sbeautiful
nature. It offers many games, foods and attractions. And it is the biggest
water theme park in Honam area.
There are many facilities like many theme
water play area of tornado and water roller coaster etc, and water leisure
sports area.

Location - 2356-4 Usan-ri,
Nampyeong-eup Naju-si,
Jeollanam-do
나주시 남평읍 나주호로 442-129


gomtang(beef-bonesoup) street
곰탕거리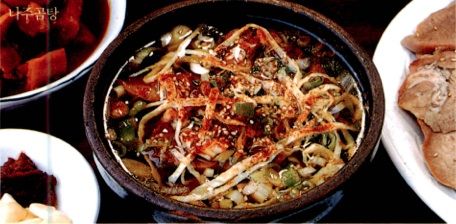 Najugomtang is well propagated in Namdo
meat-eating culture
There is special recipe for cooking shin fore
shank and thebrisketofbeef.

Location - 8 Geumseonggwan-gil Naju, Jeollanam-do
나주시 금성관길 8


Yeongsan-poskate street
영산포 홍어거리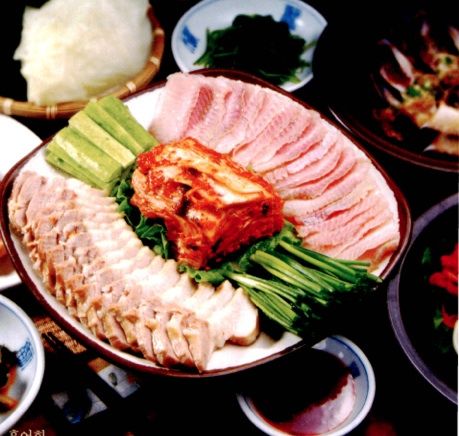 Skate is well-being food which is fermented
during keeping in the boat along the winding Yeongsangang River.

Location - Deungdae-gil Naju-si, Jeollanam-do
나주시 등대길


Gujinpo
eel street
구진포 장어거리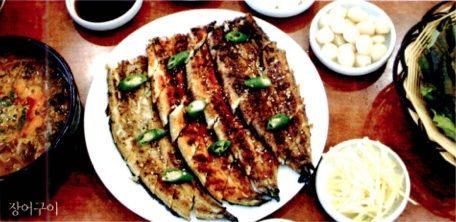 Gujinpo of naju is the neighboring area between fresh
water and sea water.

That's why eels
from this area are very delicious.

Eels from Gujinpo
are delicious and good for health. Because they ate mudfish.

Location - Gujinpo-ro, Dasi-myeon Naju-si, Jeollanam-do
나주시 다시면 구진포로


Data Source :Namdo Travel(Published by
Jeolla Provincial government)