Missing the summer that's been passed so fast, I drove two hours from Seoul and got on a ship to Nami Island on August 19. As this inland island is located on the boundary line between Gyeonggi-do and Gangwon-do which appeared since the river water of Bukhangang River filled when the Cheongpyeong Dam was built in 1944, the history of Nami Island began as Mr. Min Byeong-do, who was the governor of the Bank of Korea in 1965, started to grow various species of trees in wasteland where there was nothing but sand. It's designated as clean land of cultural art natural ecology and named Naminara Republic on March 1, 2006.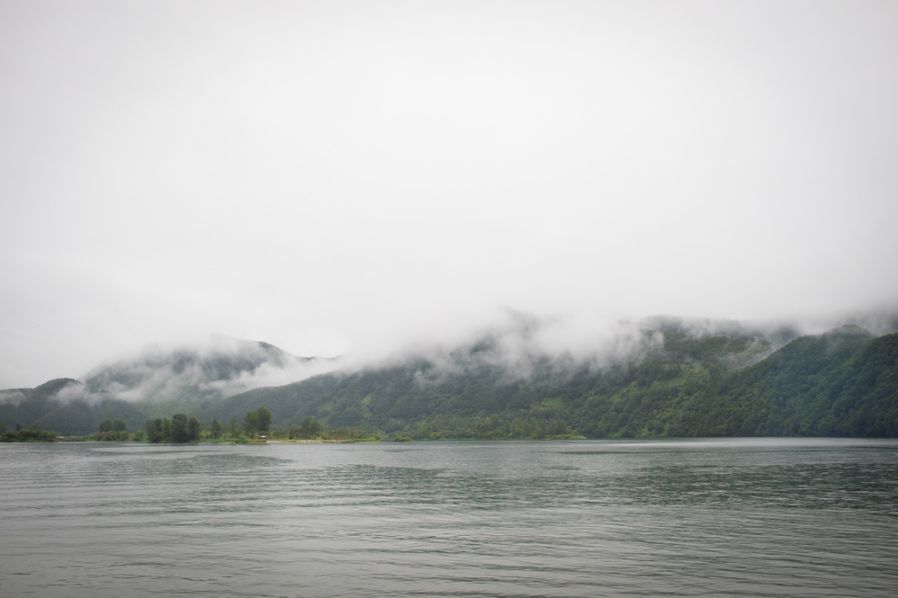 Wind blowing the rain clouds away slowly disappeared and I was waiting for the bright sunlight on the ship.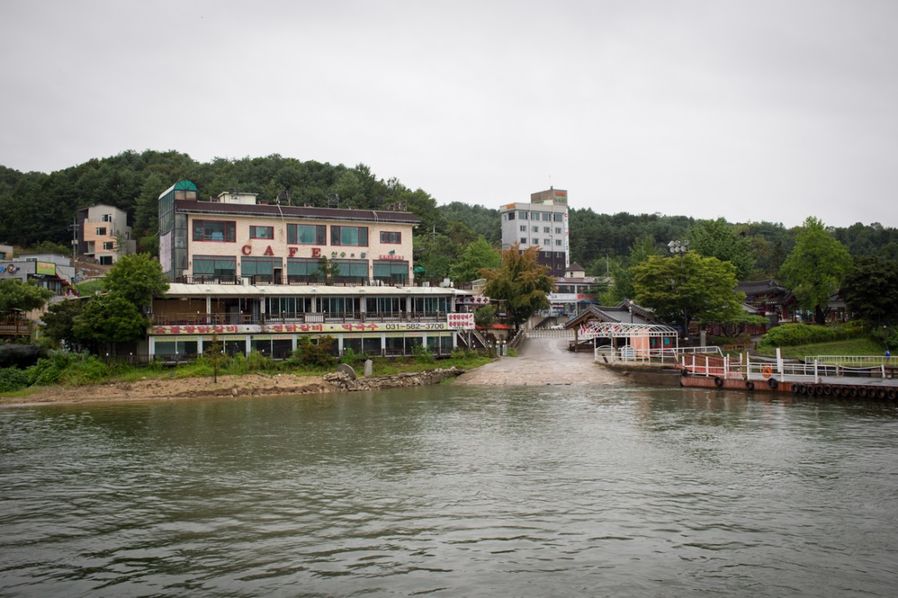 The dock of Nami Island watching from the ship was friendly and simple. There is a restaurant (name: Chuncheon Sutbul Wangdakgalbi) where you could eat Chuncheon dak galbi fried with charcoal right next to the dock and I could not forget the taste so I was about to visit there soon.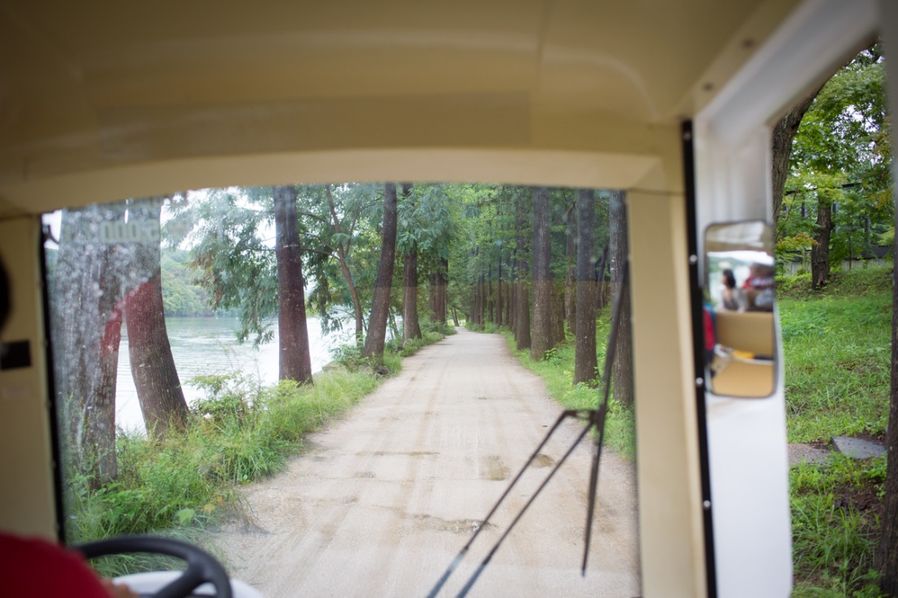 In less than 10 minutes, you will get Naminara Republic, and there are a few options to take a look around the island including bikes, electric bicycles, electric car tour, bicycles or walking. We decided to take a relaxed tour to Nami Island with the help of electric car and a professional guide.
If you use this service, you get to take a round turn of the island and it costs 5,000 won for one person. A young man who's driving the car showed us around and gave us explanations everywhere we went which was very informative.
As we finished 2/3 of the tour, we had arrived at the most famous place on Nami Island so we took off the car and walked along the Metasequoia Road. We would pretend we're Bae Yong-jun and Choi Ji-woo in winter covered with snow but it's a green season so we had to go with it. I heard that Mr. Min Byeong-do started to decorate this Nami Island to show his love for his wife and that suddenly seemed natural that there are love stories of Winter Sonata and so many couples come to this place.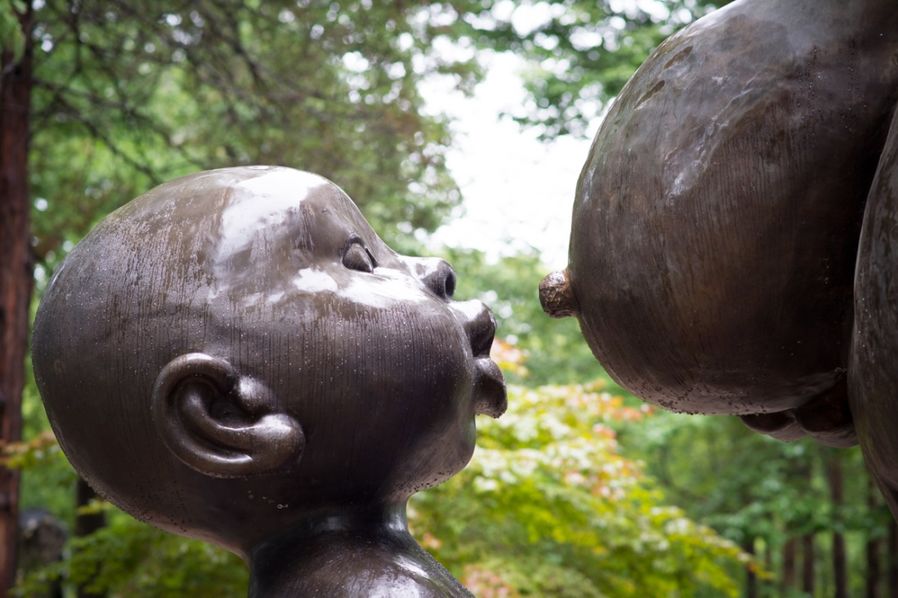 The statues are welcoming us here and there on the island and they baby's mouth waiting to drink mother's milk seem friendly and just cute. I remember me and my mom when I was young.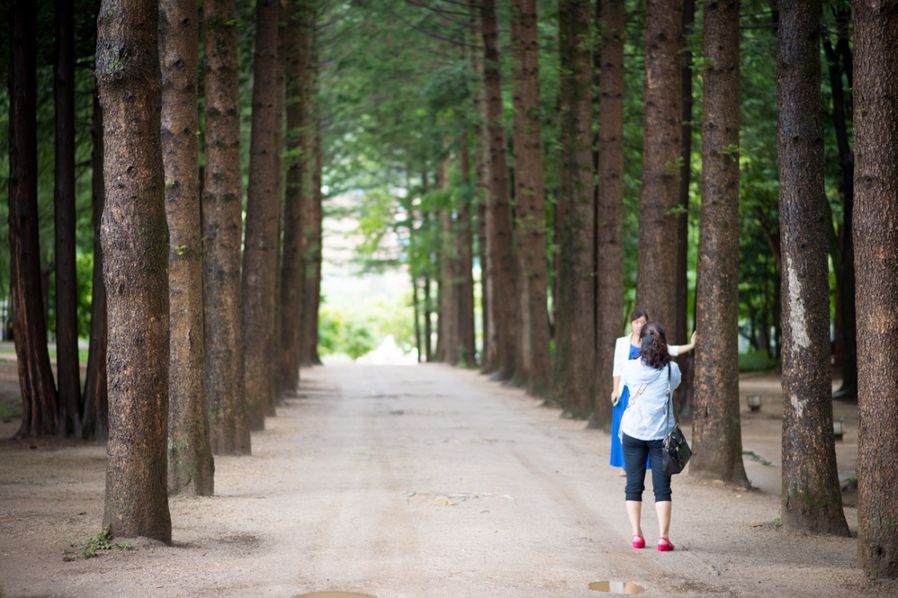 I could see so many Chinese and Japanese tourists everywhere, thanks to the Korean Wave, and the risen status of Korea made me so proud of my country.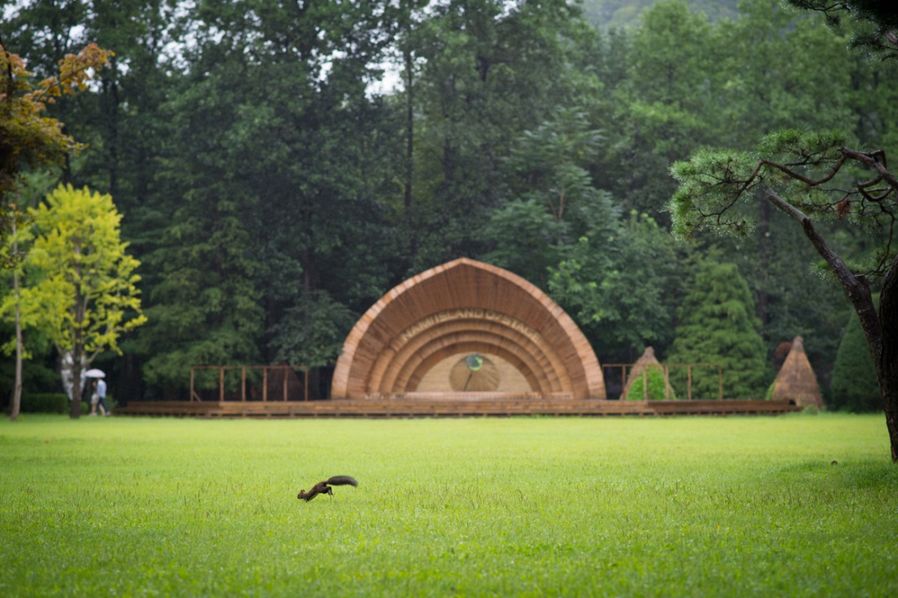 This is an outdoor stage where you could listen to beautiful melody on weekends but that day, blue grass and Sciurus were the only ones who caught our eyes. It's famous for Riverside Song Festival a long time ago.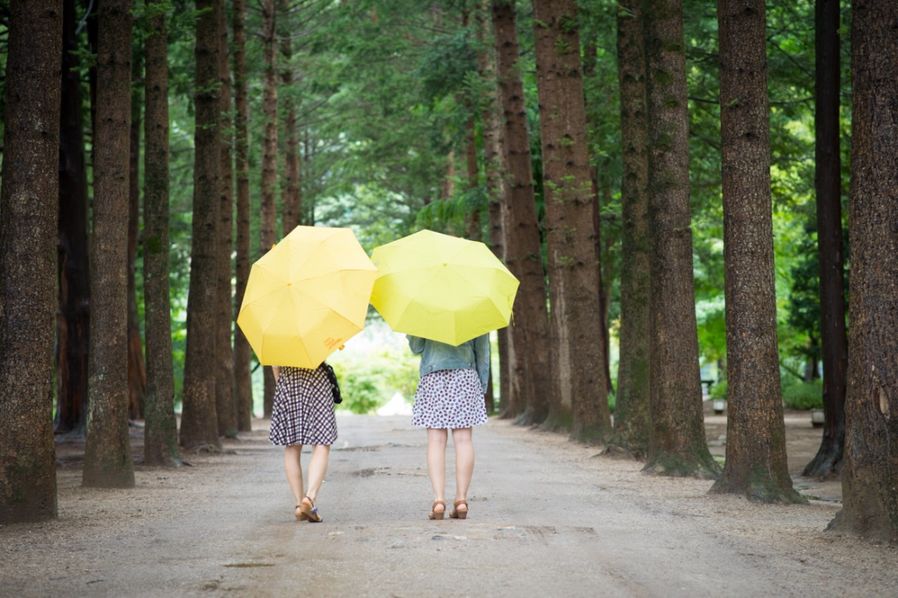 On a summer day when it drizzles, a mother and a daughter try to make beautiful memories, and those memories will comfort and help them in difficult times ahead of them.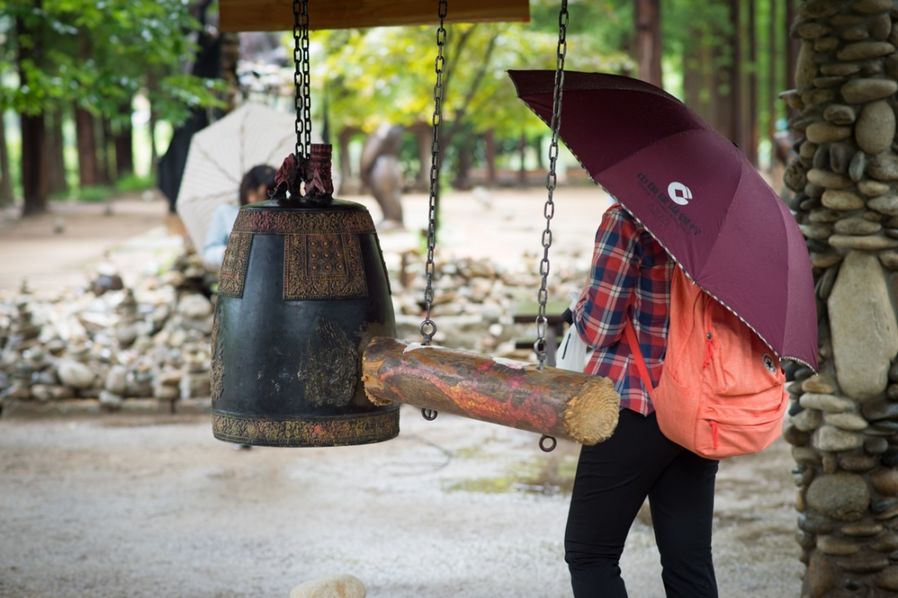 There is a bell for wishes so everyone was praying for something in front of the bell. I also wished for the happiness and health of my family.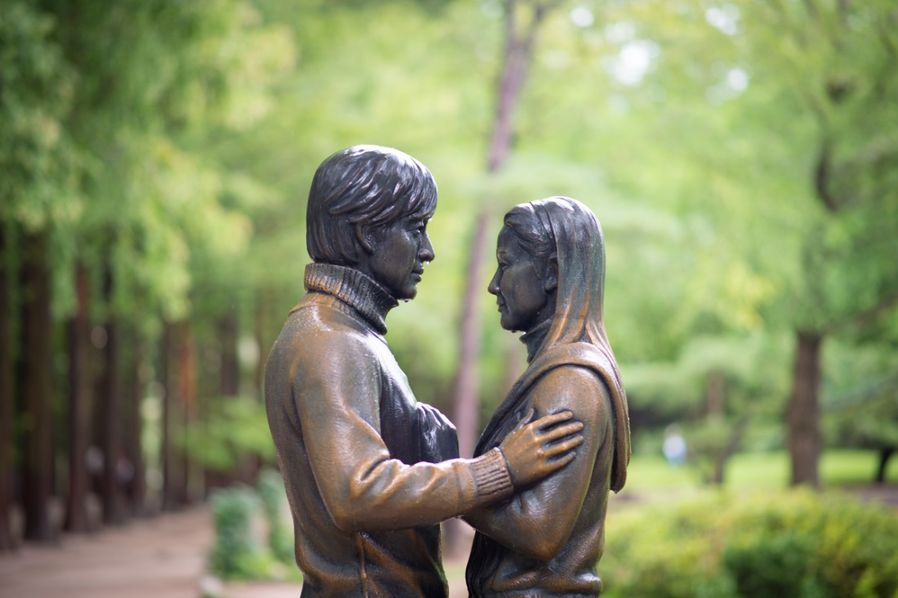 This is Bae Yong-jun and Choi Ji-woo statues from Winter Sonata(Gyeoul Yeonga). This drama was the original drama that started the Korean Wave in Japan, and two people cannot be forgotten if we have to choose people who lead K-pop fever and exports of Korean dramas including Dae Jang Geum[대장금] and My Love From the Star[별에서 온 그대].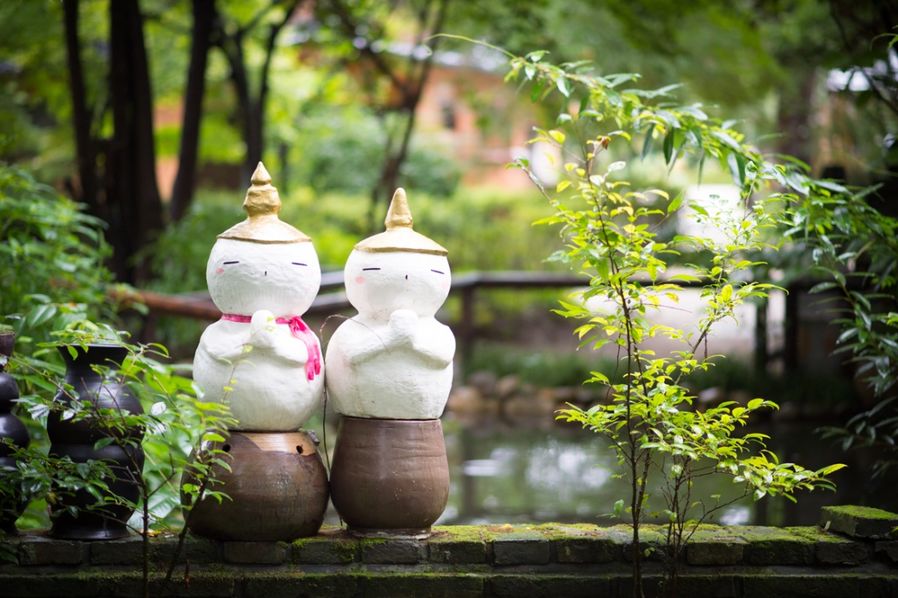 The praying snowman is cute that caught my eyes.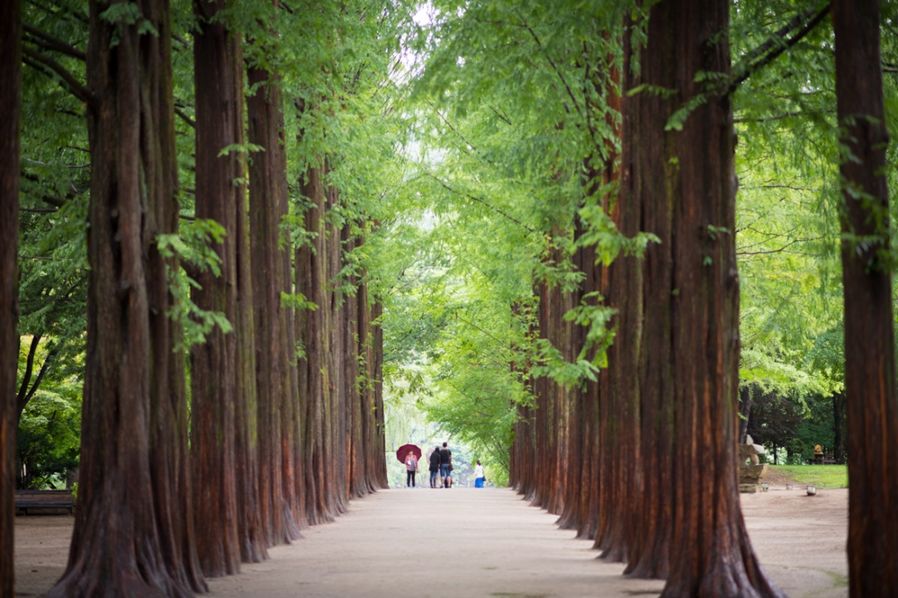 A long Metasequoia Road was so fresh in my eyes and I cannot imagine how beautiful it would be in autumn when the leaves are turning to yellow from green.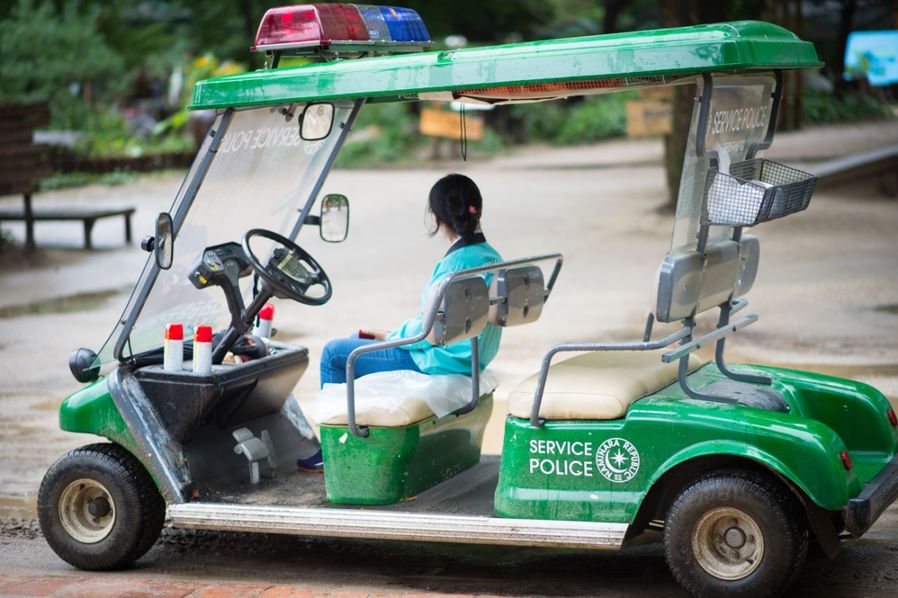 He is like a policeman who keeps order on Nami Island and he was using a chemical-free electric car.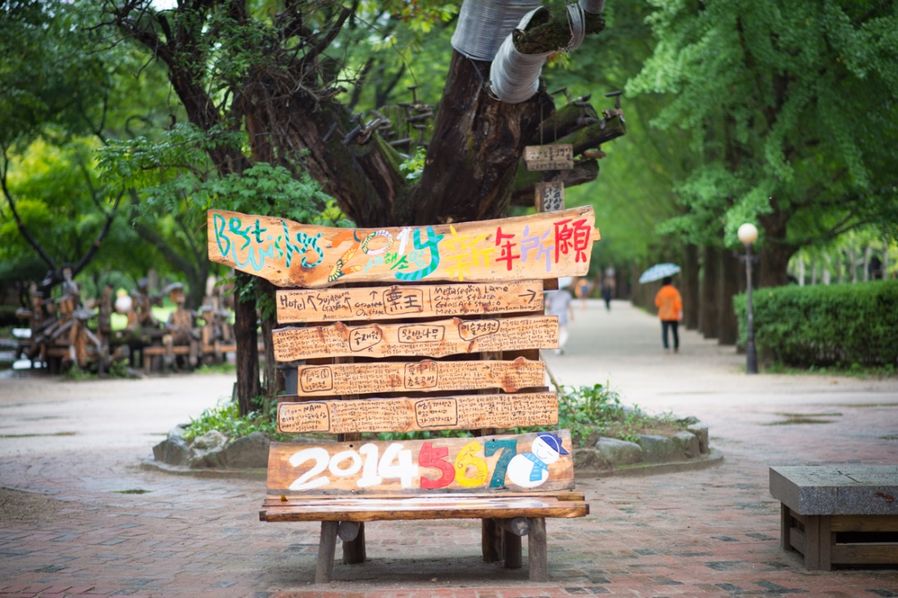 This is recycled bench which shows the sensibility and spirits of the artist.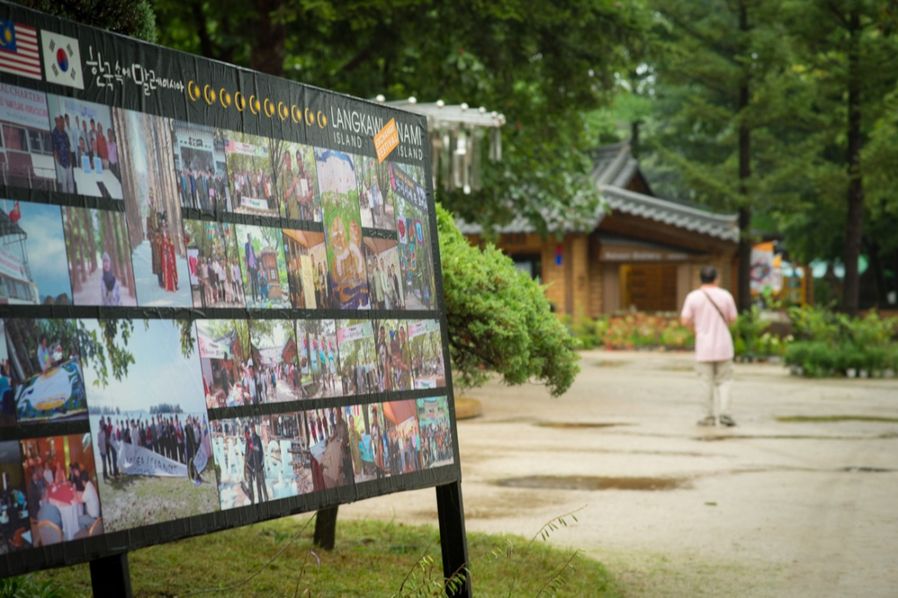 They have various art expositions all the time here.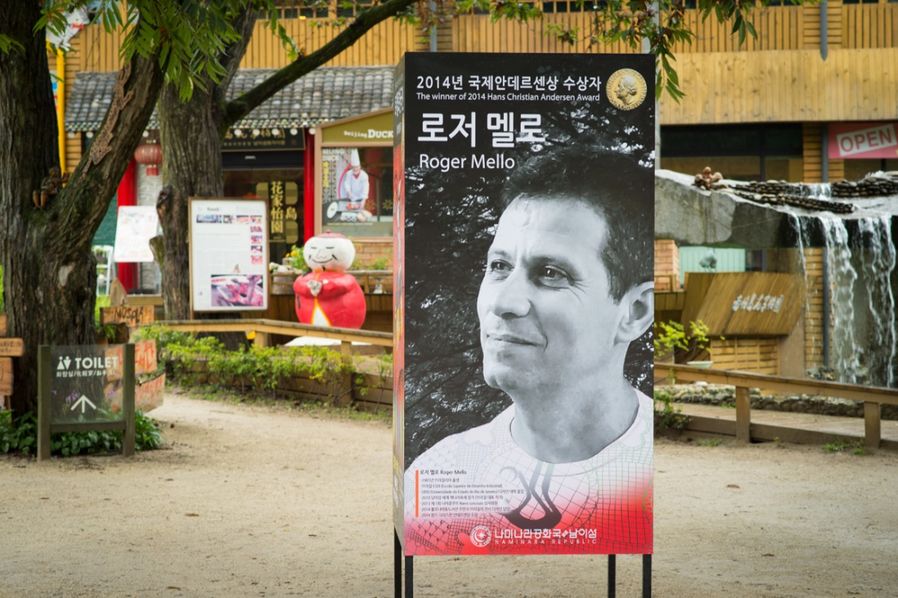 There are environment and cultural art related displays and festivals that get the limelight as an international recreation area with natural and clean environment and it has 650 thousand foreign tourists and 260 thousand Korean visitors every year.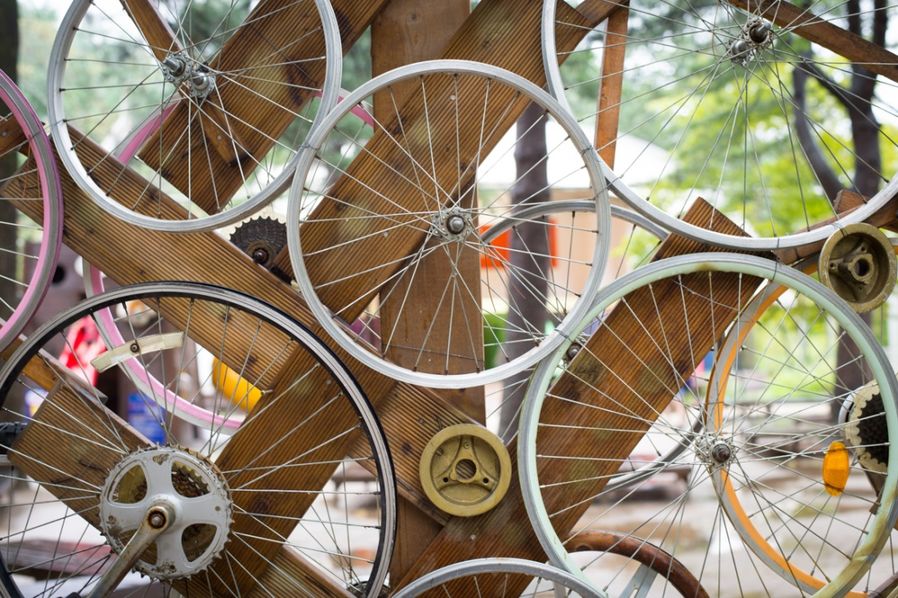 The works made from used tires caught our eyes. The artists' extraordinary imagination that transforms garbage into a piece of art surprised us, ordinary people.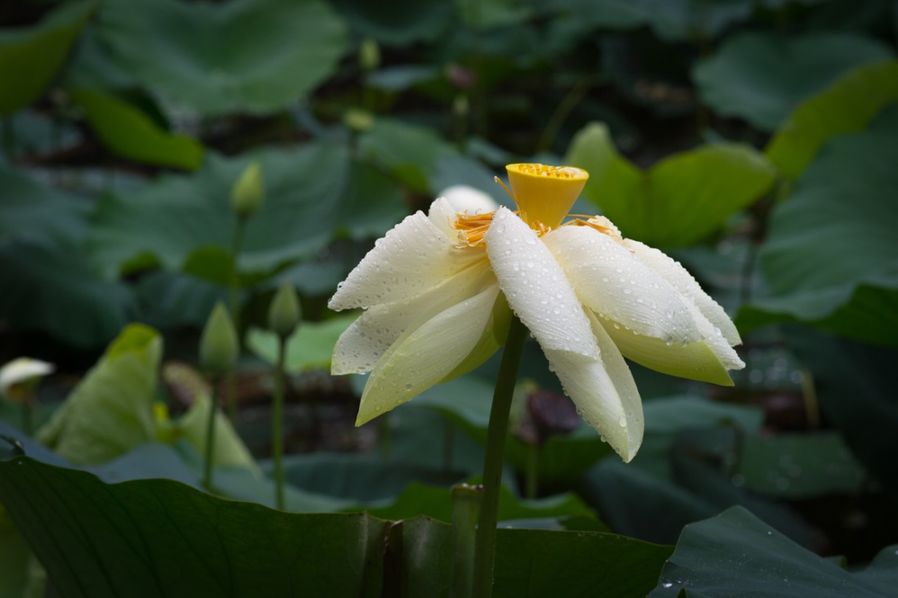 One lotus soaked in the rain seems so sad at the end of summer.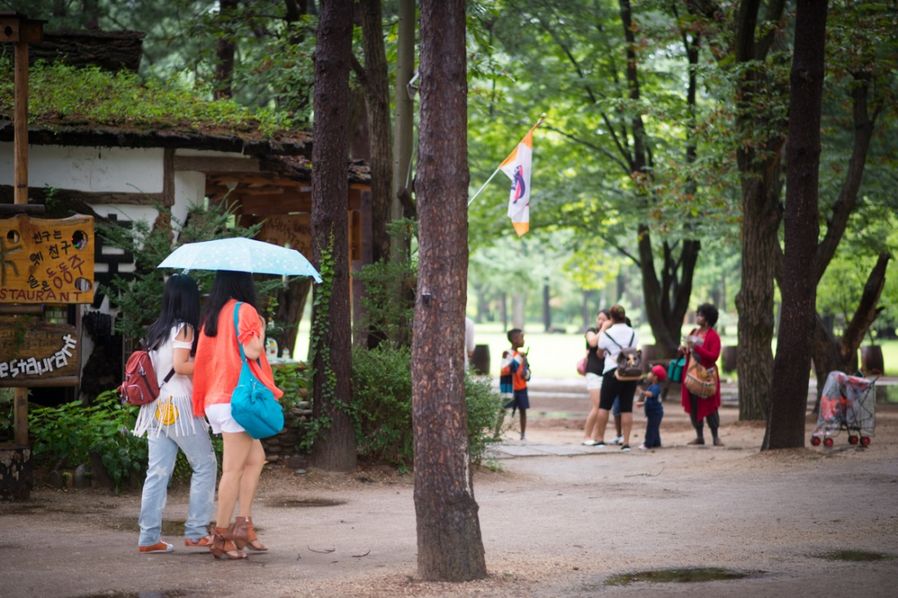 I can still remember laughs and giggling of the children who visited the island with their parents on vacation.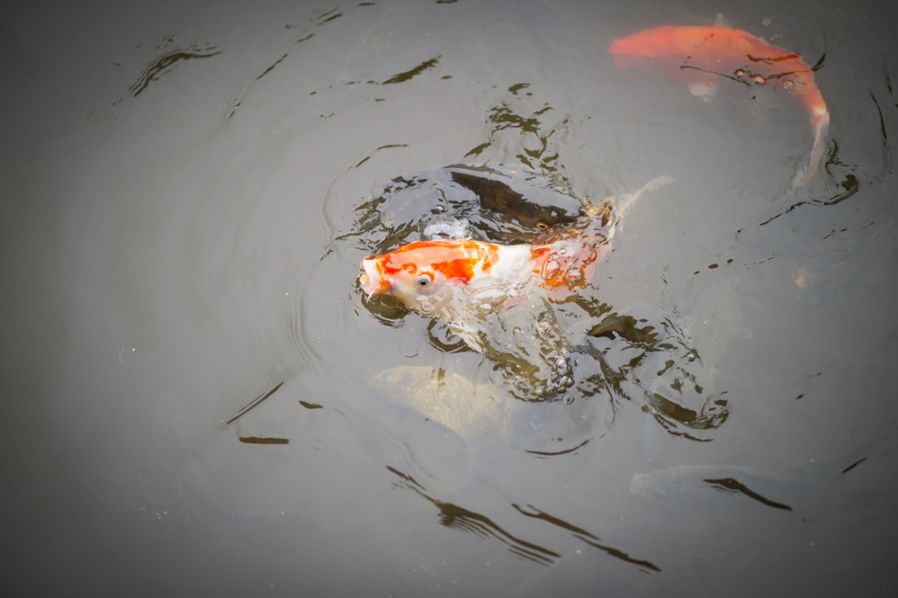 Carps around the pond with lotus floating on the water. It looked so cute when they moved in groups and opened their mouths to eat crumps of bread the tourists were throwing at them.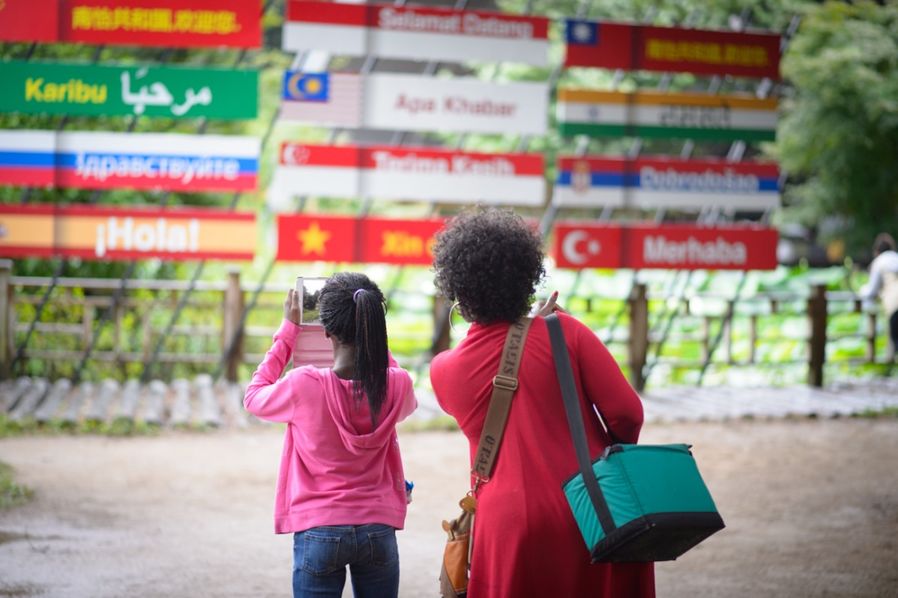 I assume an old lady and her granddaughter compete who takes a better picture with different flags of each country which are displayed as a Naminara Republic. The time she spent together with her grandmother would be nourishment to be a warm-hearted person.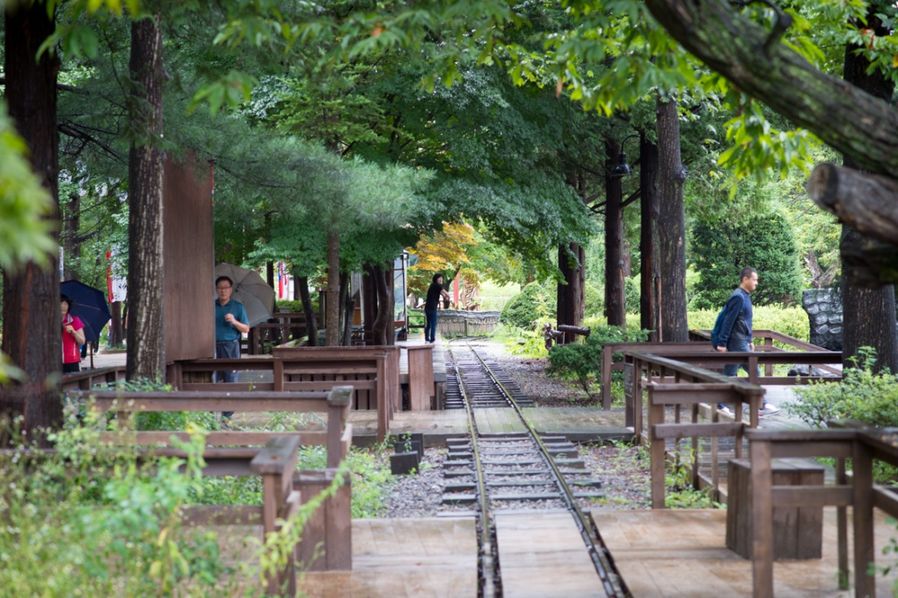 This is a small train that moves between the dock of Nami Island and the middle of the island on the trail of Unicef Nanum(sharing) Train but I could not see it moving at that time. If I saw it moving giving off chugs-puffs, I would've fantasized the world of fairy tales that I had dreamed as a kid.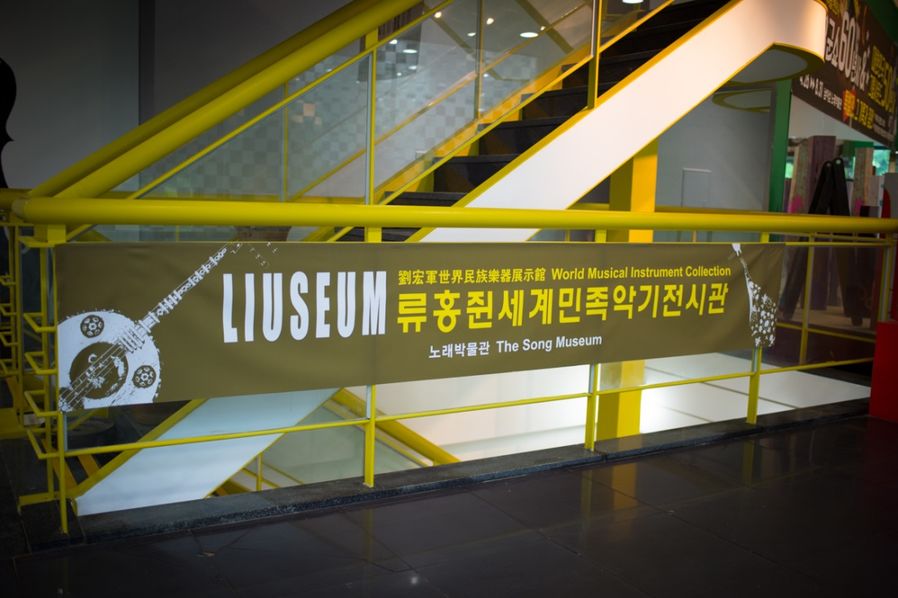 This is a place where the traditional musical instruments from the world are displayed by a Chinese man named Ryu Hong-jwin. However, I could not watch it properly. I thought I won't miss anything next time I visit there.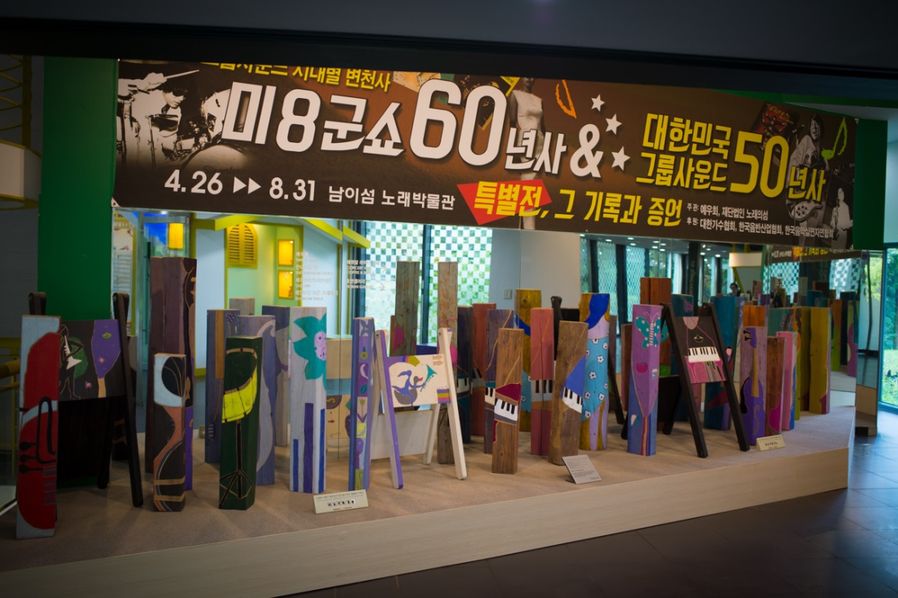 60 Years of Eighth US Army Show and 50 Years of Korean Group Sound were held in the World's National Instruments Exhibition. Patty Kim's amazing look who used to sing for the Eight US Army and young Yun Bok-hee who started the mini skirt boom in Korea did not look any less attractive than the girl groups these days.
Watching the Seoul University students' band 'Sandpebbles' who had won the golden prize at the first College Song Festival for their passion of the youth expressed in their song '나 어떡해(What am I going to do)', King of singers, Jo Yong-pil's '꽃청춘 시절(days of youth)' who had had the first huge fan base in Korea and had aroused maternal love in girls, and Songgolmae who had made me excited reminded me of a small kid who did not know the world but who have become an adult knowing too much about the world and missing the childhood.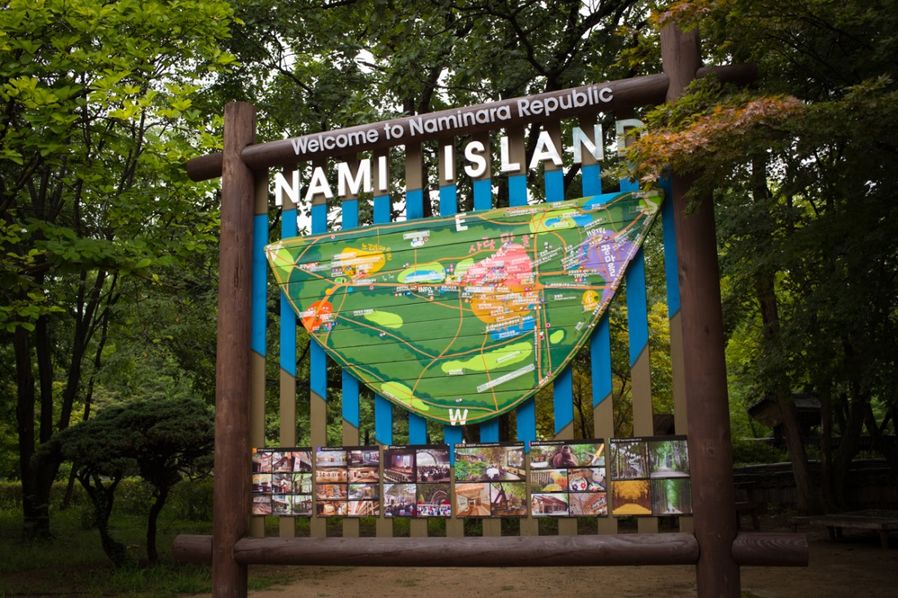 Here is the map of Naminara Republic.
You would find comments that describe the stories and how to enjoy things here and there.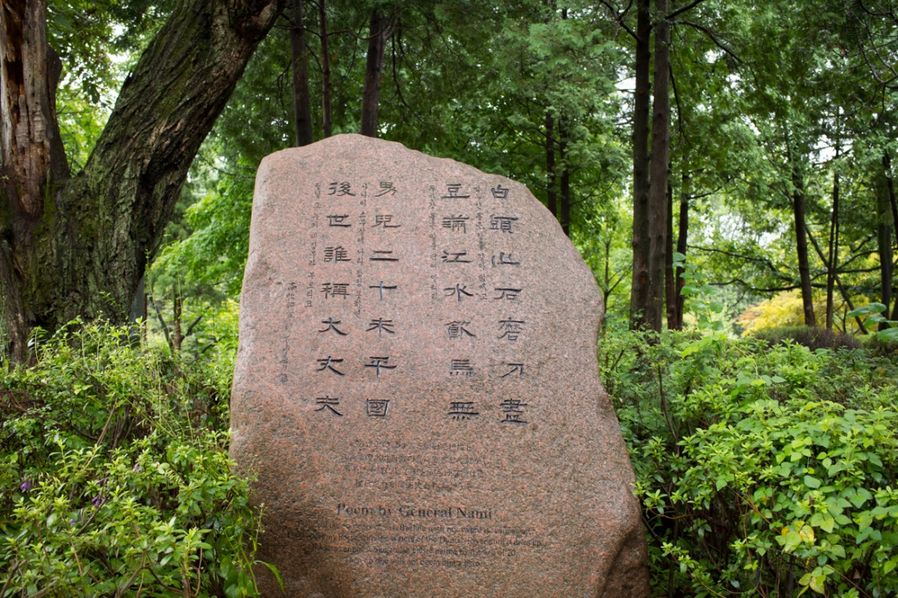 On the right side of the exit from Nami Island, here's the tomb of General Nami.
The poem he wrote is engraved on the tomb and it shows the general's spirit and magnanimous characters. It says about him sharpening a sword with water from Baekdu Mountain, making the horse drink water from Tumen River, and ruling the world at the age of 20. It broke my heart that it could make those who were jealous of his characters branded him as a traitor. It reminds me of his short life, passing the military service examination and won the first place in a state examination when he was 17 but was entrapped and got killed at the age of 26.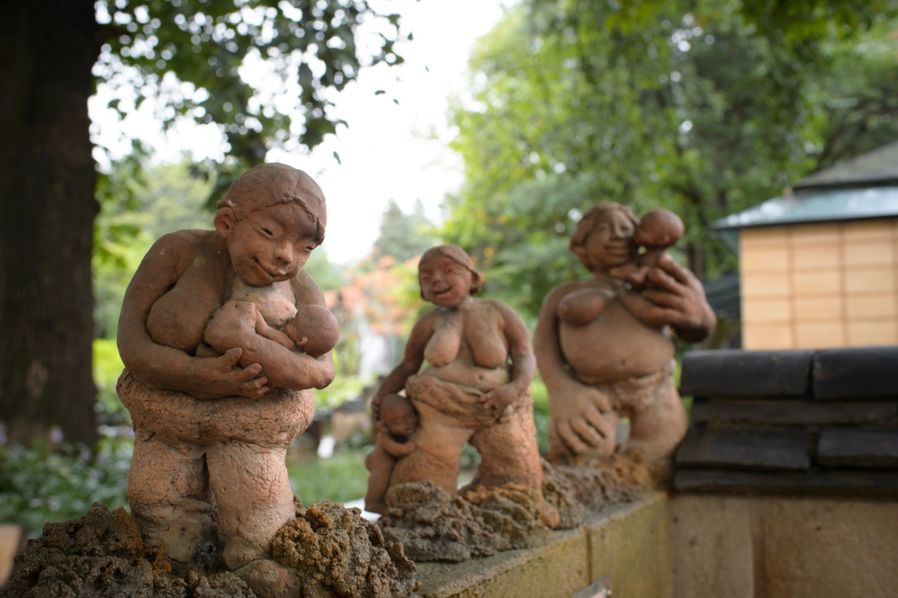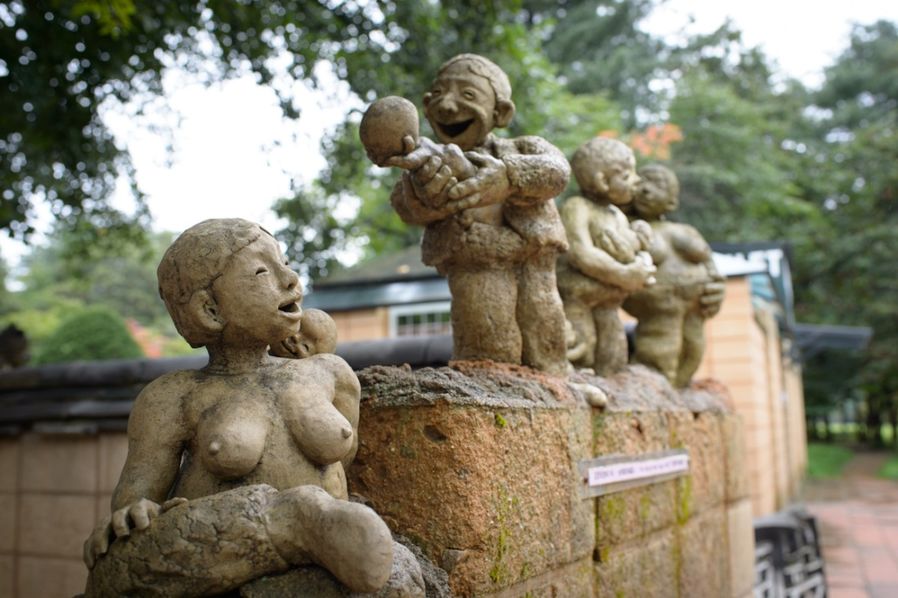 The status representing happy daily life and children with its friendly and affectionate look puts a smile on everyone's face whoever looks at it.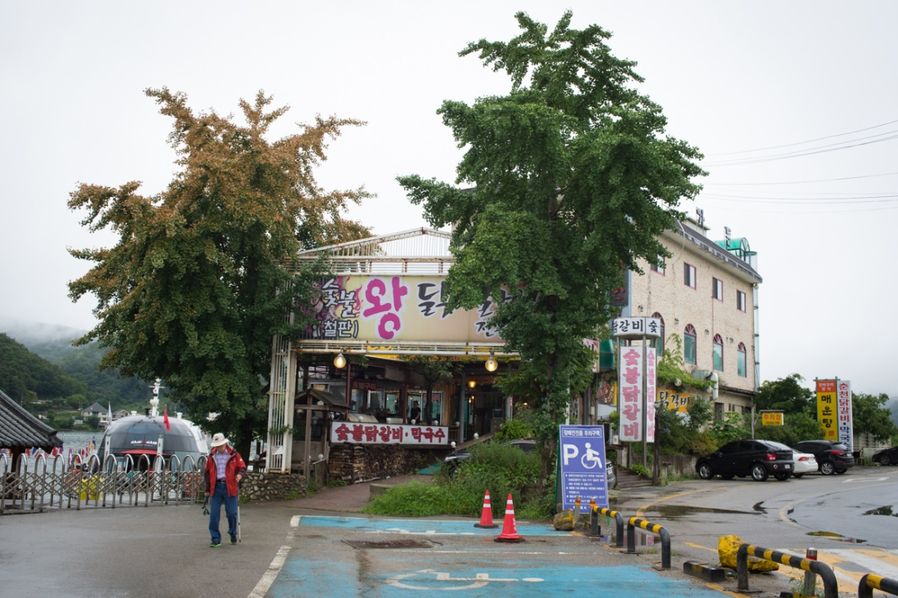 In this area, they all serve Sutbul Dakgalbi. This one is right next to the ticket office called Sutbul Wangdakgalbijib.
I was checking out this restaurant at the side of the ship heading towards Nami Island. This restaurant does not serve the vegetables and chicken on iron plate like any other restaurant from other regions but they serve Dakgalbi fried with charcoal, which is specialized only in this area. Seasoned drumsticks of chickens made my mouth water.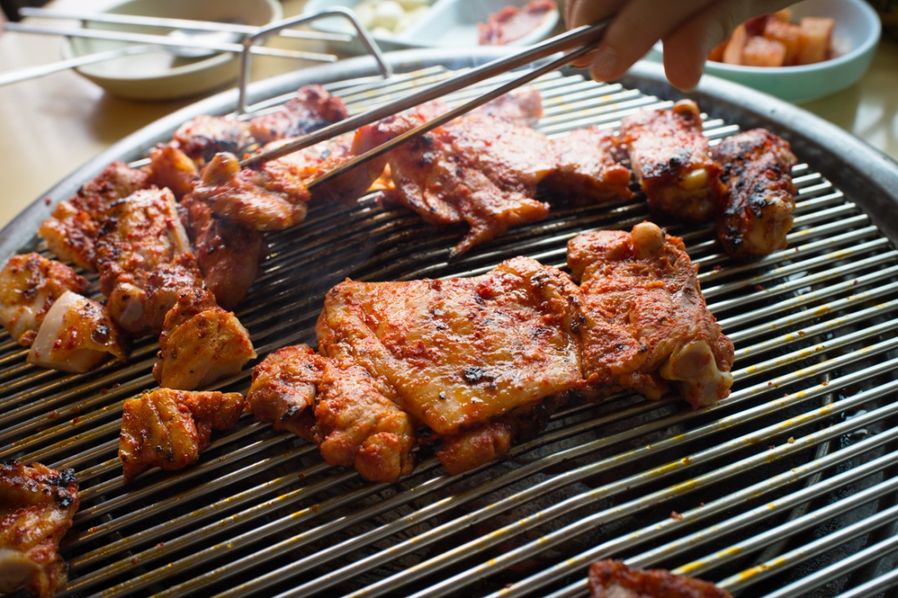 I was dying to taste deliciously cooked Dakgalbi so I couldn't stop poking it with my chopsticks. Once I tasted it, it didn't let me down at all, actually it reminded my first time I had Chuncheon Sutbul Dakgalbi.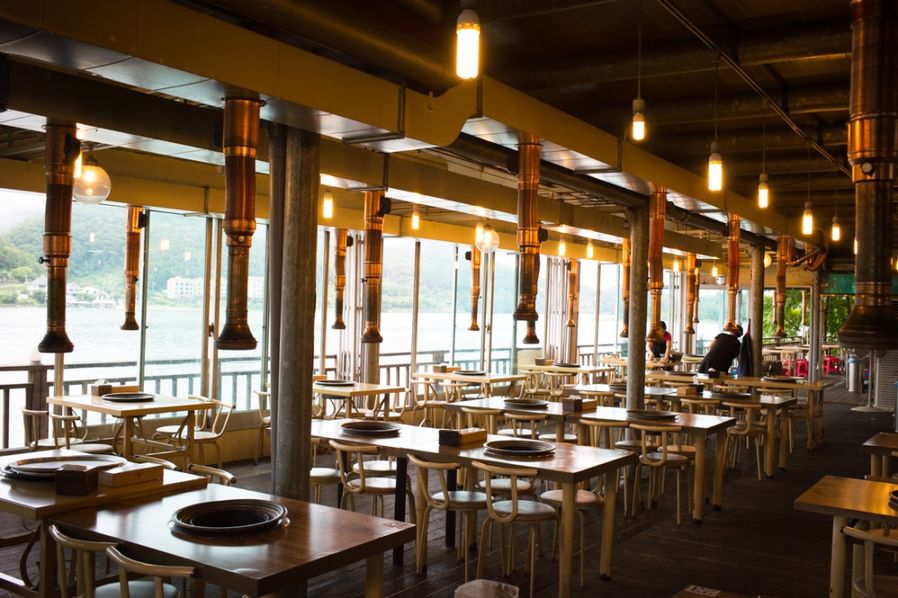 We started the tour early in the morning so it was only 11 in the morning even after we finished the tour on Nami Island, so the restaurant was preparing to welcome customers for lunch time. We were the first ones.
As we were enjoying the meal on the table, we could see the ship, people who were heading for Nami Island, and the river, which makes it the best spot for the view of Nami Island.
After the lunch, we saw the Zip-wire ticket office. If you get in there, you could cross the river with your body hung up with a wire, which would be a great experience. I did not have courage to do it because it was raining but I would definitely want to try next time.


Boong Boong Pension 붕붕펜션

Leaving Nami Island behind, we had to drive 30 minutes and got to Boong Boong Pension.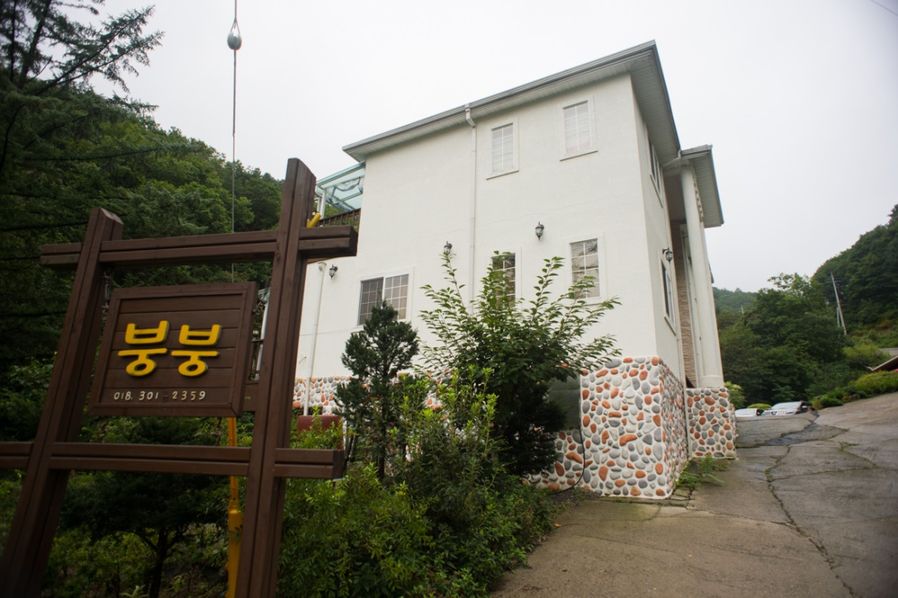 Boong Boong Pension has colorful stones stuck under white walls that look so beautiful.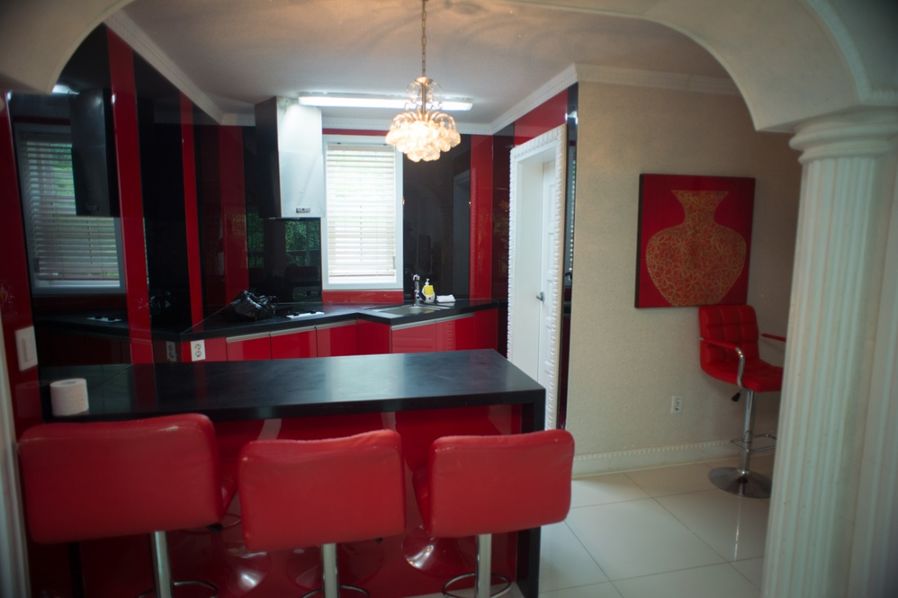 Irish style kitchen, it is.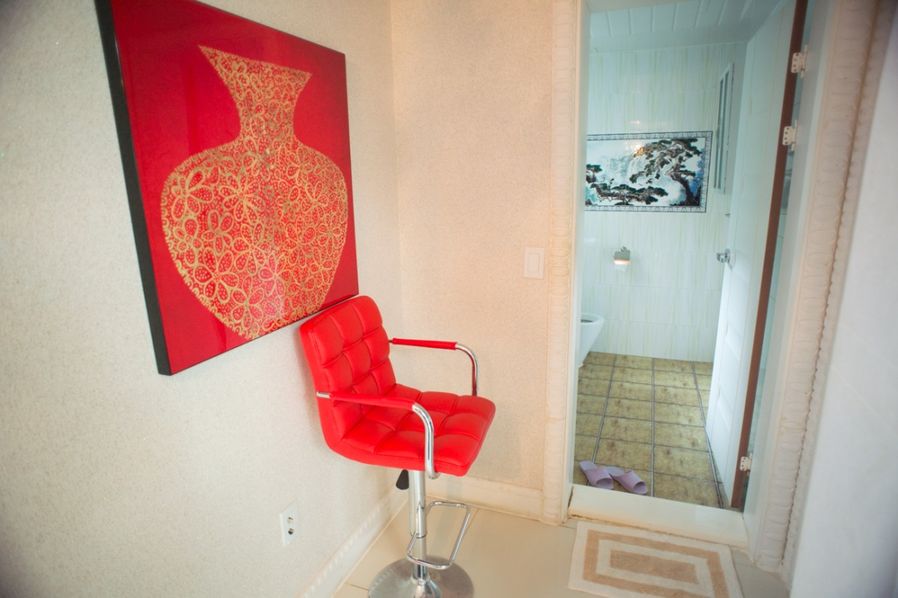 In the bathroom, the tiles looked unique with eastern style paintings on them.
The paintings hung on the walls show the artistic sense of the owner.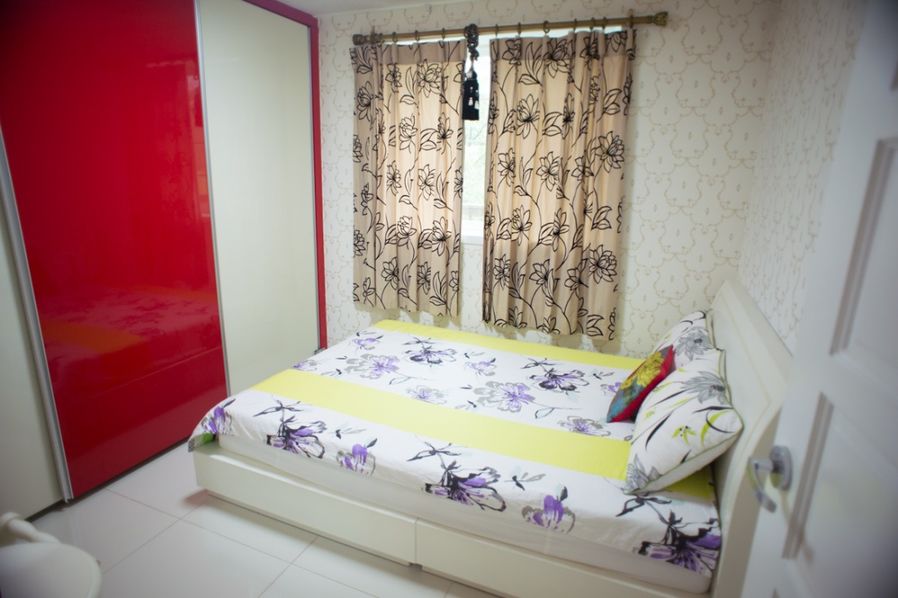 The other room welcomes us, our exhausted bodies from traveling since early morning. I would like to relax on that bed right away.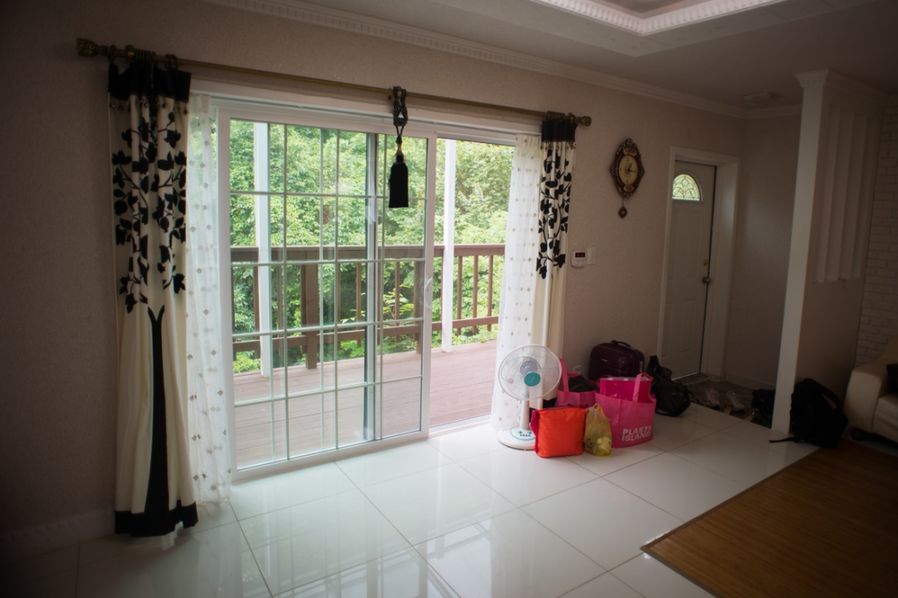 The green leaves over the veranda outside the living room made me want to go out and get healthy green spirits.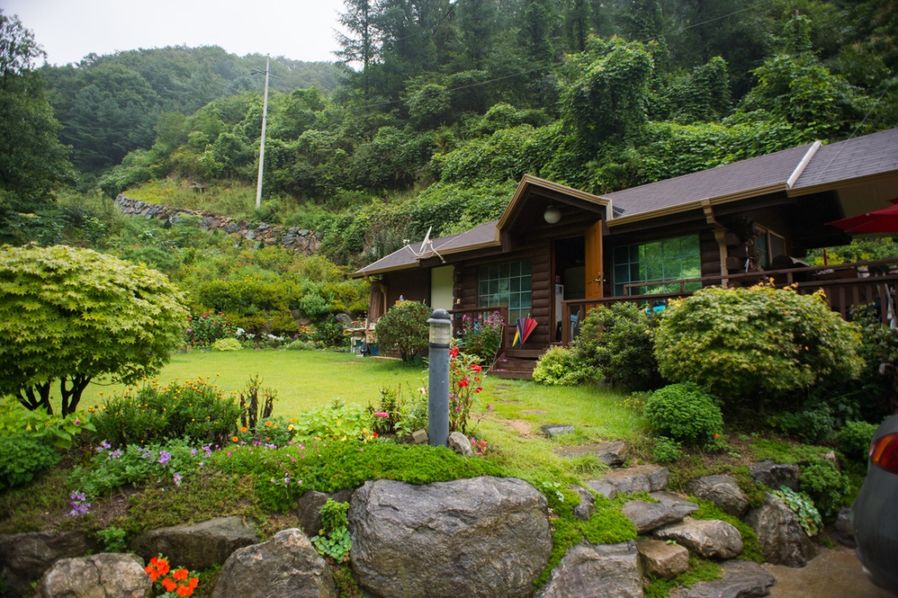 Green grass and flowers decorated by delicate hands of pension owner were healing our exhausted souls from traveling.


The pension was located right next to the valley and the valley watching from balcony gives me an impression like it's a spring in a green sitting cushion.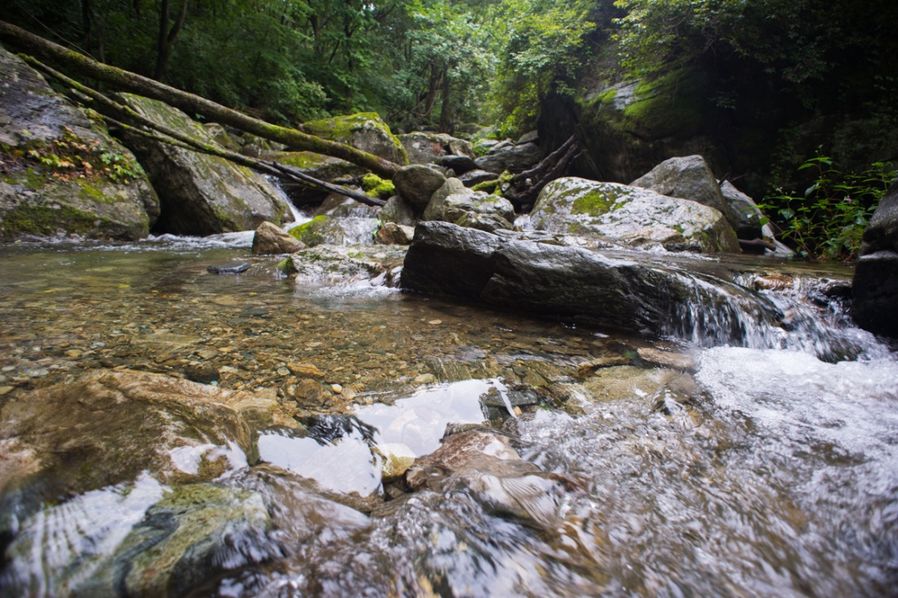 The water is flowing cool in front of the pension. It would be a real rest and happiness when you take a bite of cool watermelon and sweet and sour plum while reading a book on a rock in cold valley water where your feet get cold in an instant even under the hot sun in summer.
Hanwumyeongga 한우명가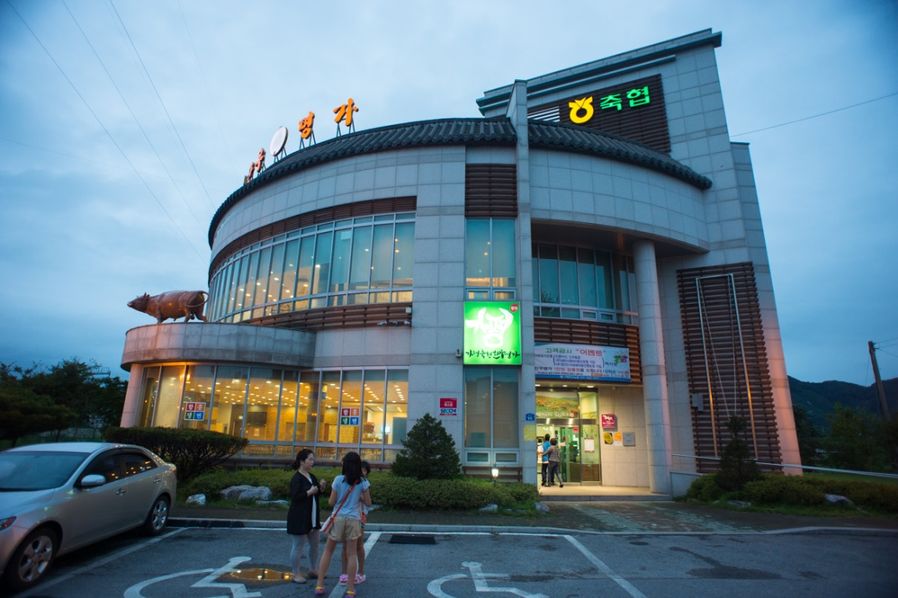 Searching for good restaurant and trying the region's special menu is another joy on a trip so after we took a rest, we went to Gapyeongchukhyeop( National Livestock Cooperative Federation, Gapyeong) Hanwumyeongga located in Danjeon-ri, Gapyeong-eup, Gapyeong-gun, and their charcoals already impressed me.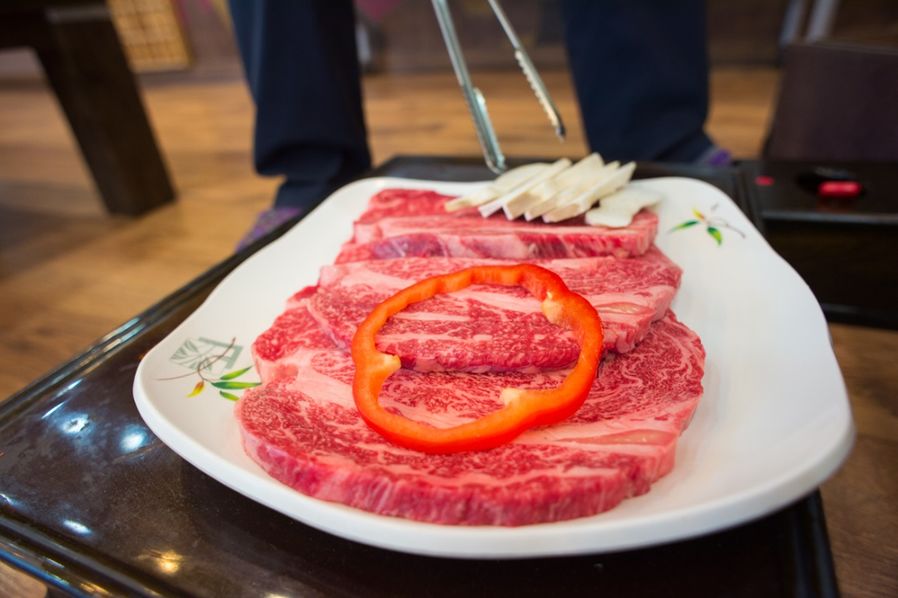 We could trust the quality of the meat because Gapyeonggunchukhyeop runs and manages the shop, and I already couldn't wait to eat it after I looked at kkotdeungsim (rib eye) served on the dish.
There are a few things on the list that I check at the restaurant when I order meat, which are the quality of charcoal and fat proportion contained in meat. This restaurant gains almost perfect score regarding this checklist so it didn't surprise me when the meat melted as soon as I put it in my mouth.


Hanwumyeongga: 382-1, Daljeon-ri, Gapyeong-eup, Gapyeong-gun (경기도 가평군 가평읍 달전리 382-1)
Passing through the pension park and walking down the well-maintained stone steps, I saw cold valley water. This is a natural pool where I could never forget how cool it is when I jump in it in a hot, almost shockingly hot summer day.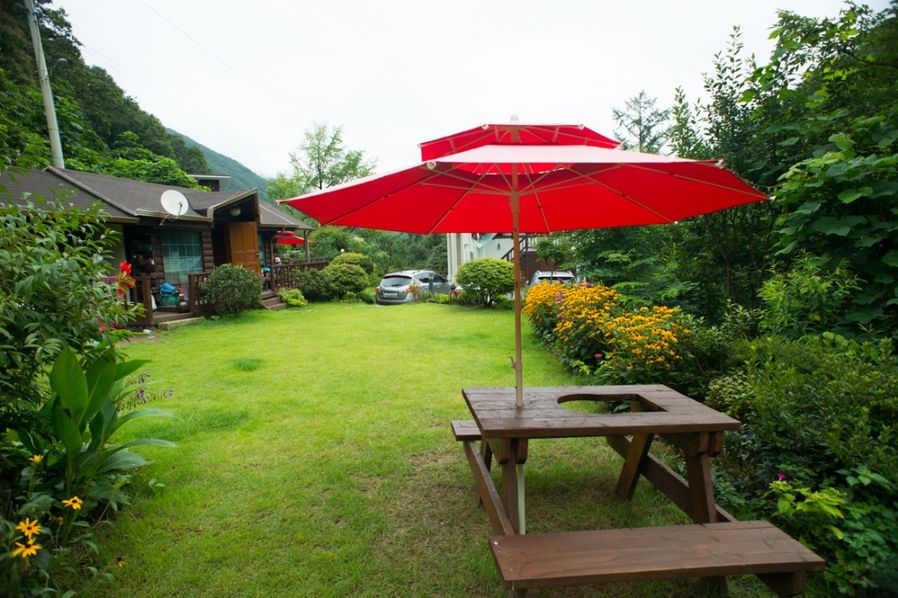 The grass in the pension yard was so fresh that I had to sit down a while to relax. When you feel like your life in a city is too tough and heavy on your shoulder, I believe you will get the courage and wisdom that you could get through any difficulty ahead of you once you come here, smell the spirit of forest and feel the nature.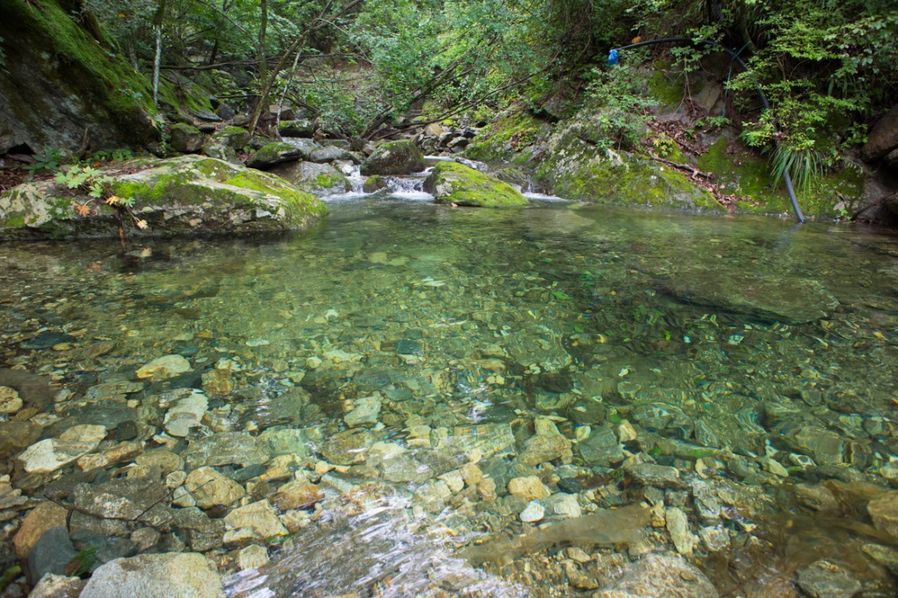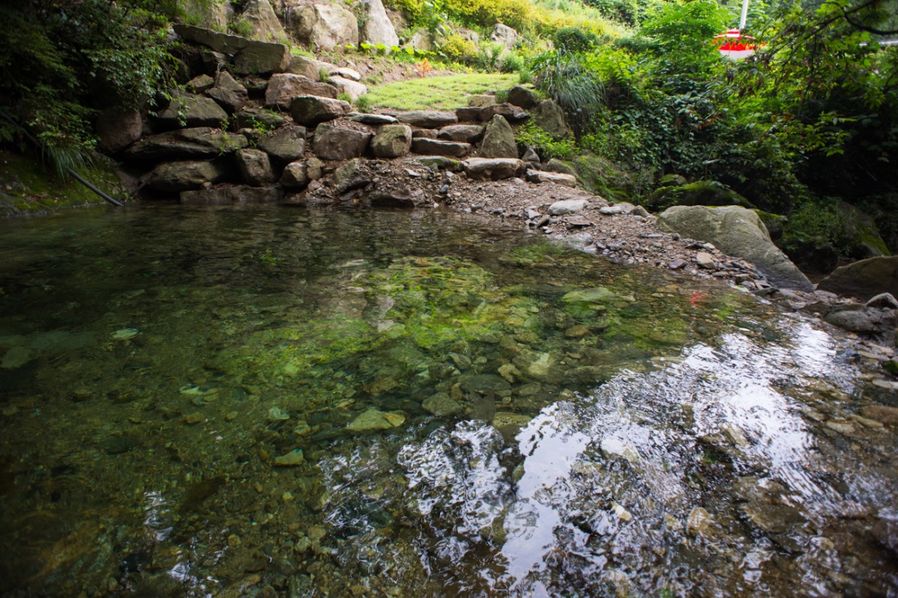 Somewhere in the pension, there was a natural valley like a pool only for those who stay in the pension that makes this hotel so popular during summer. I would like to enjoy the cool summer with my body socked into this pure water next time.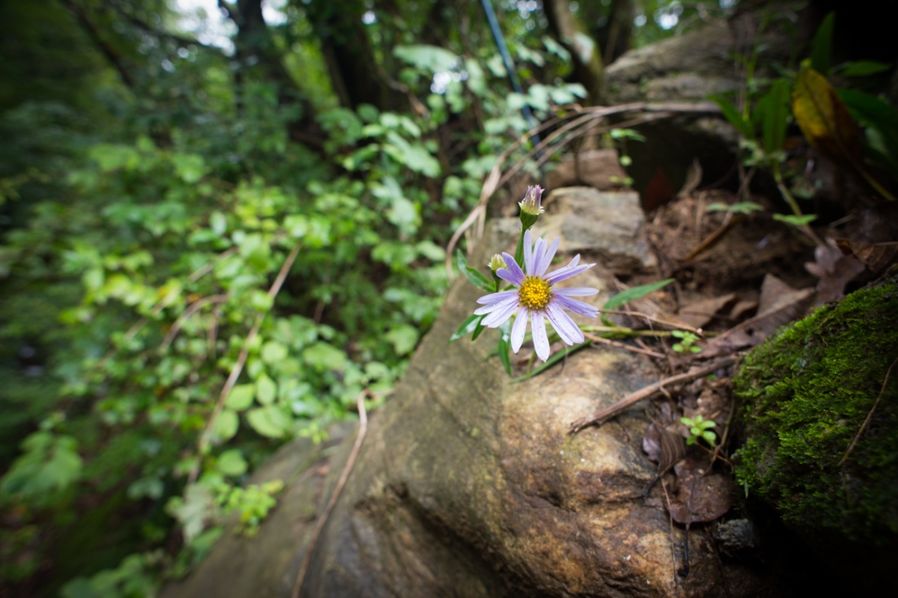 This Siberian chrysanthemum of a tenacious holding on life between rocks moves me. It reminds me of the phrase of a poem that goes like this: is there any flower that does not wave when it grows.