What is the first thing that comes into your mind when you think of Gunsan? It probablydepends on which generation are you from. If you're in your 50s or 60s, you would clearly remember Gunsan commercial high school that ruled the country in the 1970s when the high school baseball games were the best sports, and if you're younger than that, you would remember the biggest issue of national development project, Saemangeum Sea Dike, for 20 years since the construction started in the 1990s.
However, Gunsan has a hurtful and painful Korean modern history if you look at it from historical perspective. Since the Japan-Korea Treaty of 1876, followed by Busan, Wonsan, Incheon, Mokpo, Jinnampo and Masan, Gunsan became a port city in 1899, unlike other port cities, for exporting rice in order to help with the rice shortage problem in Japan and in turn became an economic center for Japanese businessmen. Through this port, rice collected from Honam and Chungcheong areas was forcefully exported to Japan. In Chae Man-sik Literary House near Gunsan port, the proof of Japanese exploitation is well expressed in Chae Man-sik's 'Takryu(muddy stream)'.
The evidence of these historical facts are well-maintained in Gunsan. The Gunsan Customs, the Bank of Joseon and rice mill which were at the center of Japanese businessmen's exploitation are located around Gunsan port, and this includes Japanese leader's house "Hirotsu's old house"who used to rule the area and 'Dongguksa Temple', the temple for Japanese who basically occupied the half of Gunsan residents in Japanese colonial era.
The surprising thing is that Gunsan is very convenient to move or sightsee with a car. In the back alley, it has much parking space and each tourist spot practically provides enough parking space. It is probably because Gunsan has only 270 thousand citizens in 2014 and the number is decreasing as well as there is barely any traffic on the streets. Increase in population seems to be very urgent matter such that even a politician promised the population increase to 500 thousand during local election just a while ago.
Gunsan is only 200km away from Seoul but it feels like so far that I didn't even think about going there but it only takes two and half hours during weekdays. In my case, I left home at 6 in the morning so I got there before 8:30.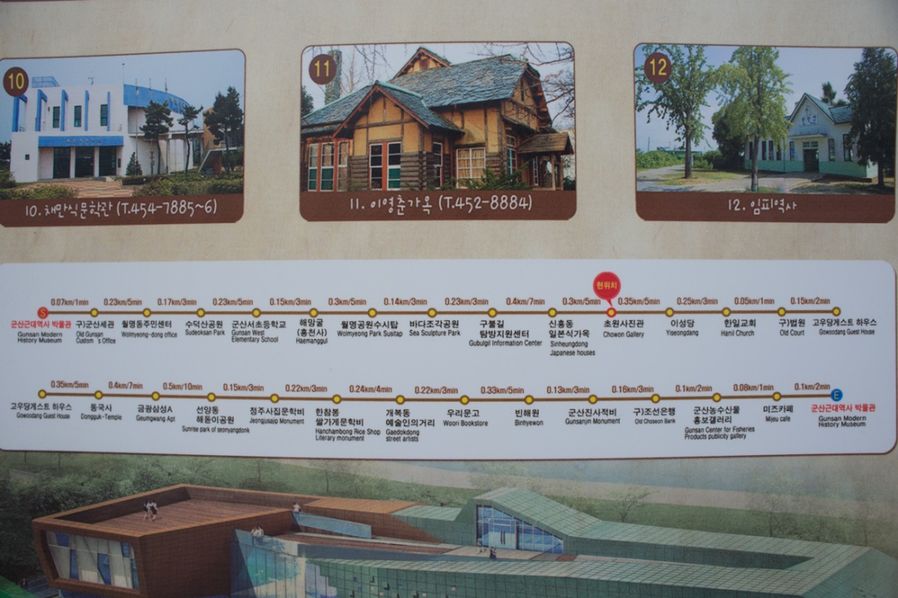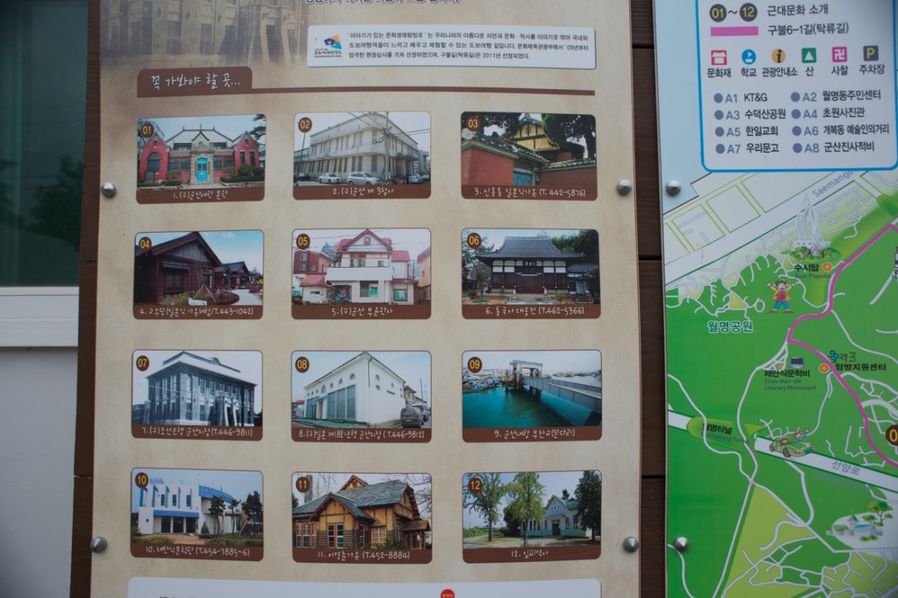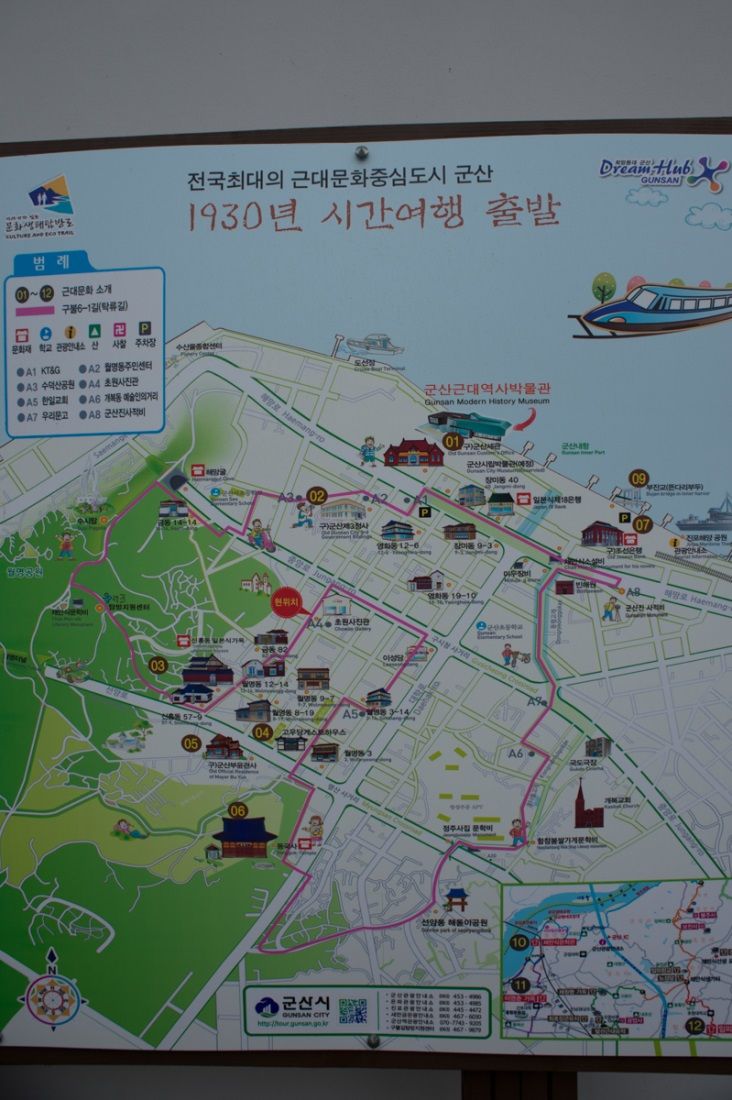 Every place marked in 'Time Travel to 1930'map is accessible on foot. For example, from Chowon photo studio at the center of the map to Modern History Museum nearby the port is only 980m distance. It's almost same as the distance between the photo studio and Dongguksa Temple at the bottom.
Yiseongdang Bakery 이성당 빵집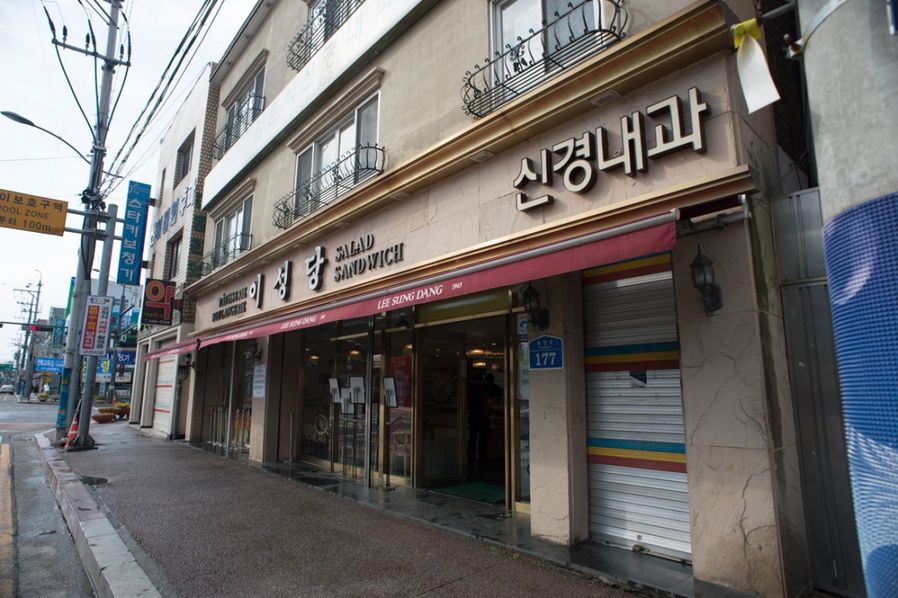 While I was heading for Hanilok to have the famous radish soup for breakfast, I found this bakery, Yiseongdang Bakery accidentally. This is THE oldest bakery in Korea that started the business under the name of Izmoyain the 1920s and has almost a hundred years of history since it got popular for red bean and vegetable buns. It's a funny fact that they continued to sell Western style bread. I was told that I would have to wait at least 30 minutes to buy here so I actually didn't even dream of trying but when I got there, it was very early morning so I didn't even have to wait.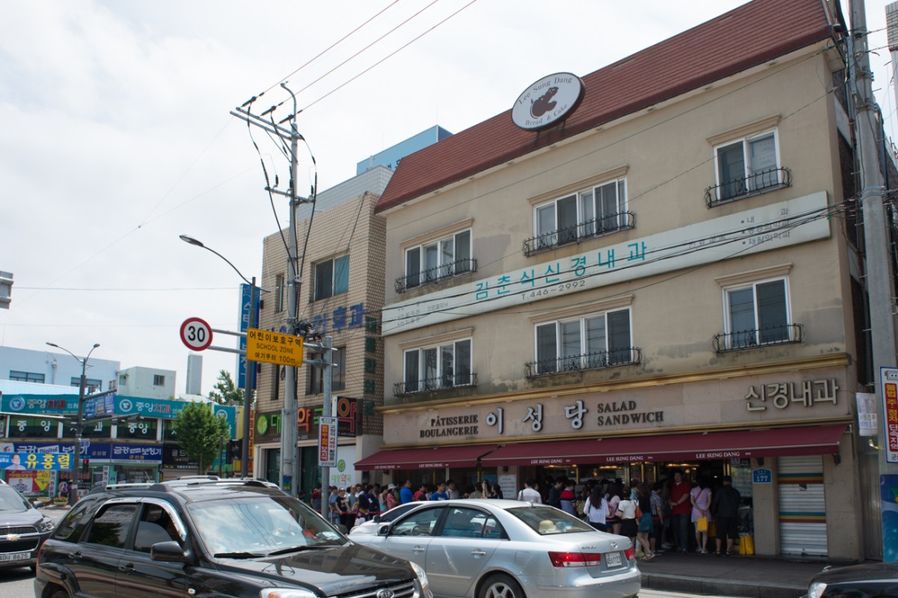 In the morning (at 8:30), I could buy buns without waiting in a line. It says, on the wall, that they start to sell at 5:30 in the morning. They seem to make and sell an incredible number of buns everyday.
In the afternoon, the waiting line gets longer than 50m like this. They say they have to wait at least 40 minutes to get their turns.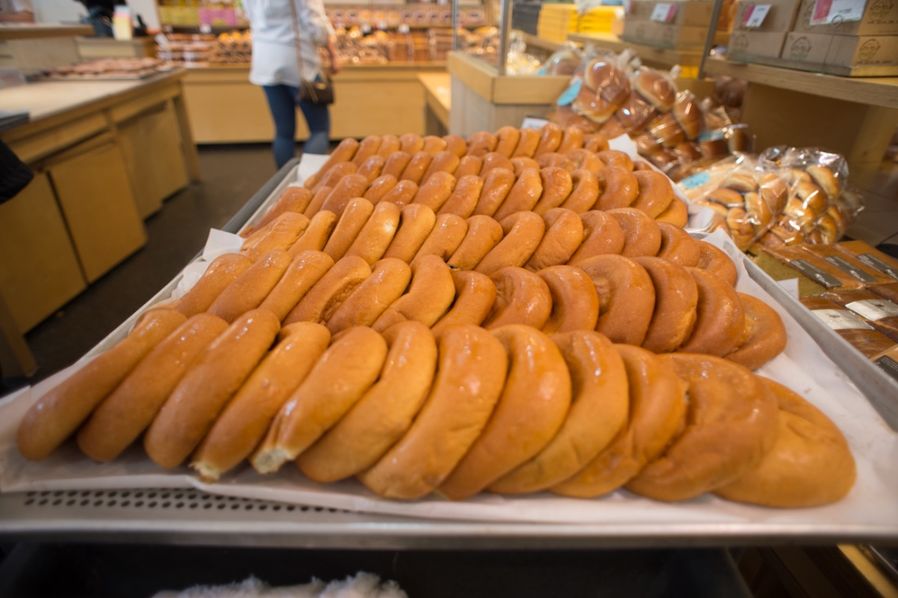 Red bean buns were piled up. It has rich red bean inside and its skin is made of rice flour so people who like red bean can't help it but to love this.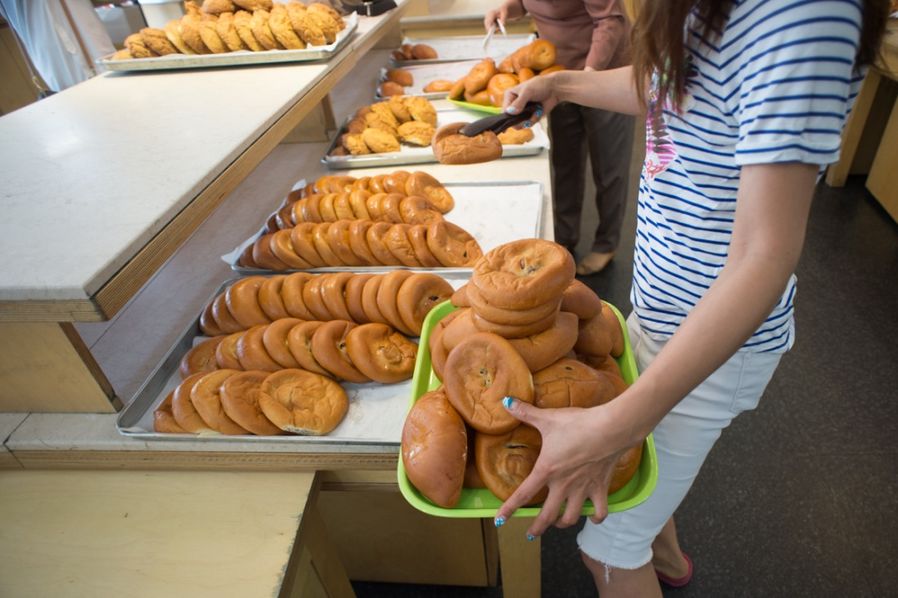 I was stunned to see people coming here basically take dozens of buns to the counter. The bakermade so many buns every 10 minutes but they were sold out so quickly because of people who buy dozens of them then the next people would have to wait again.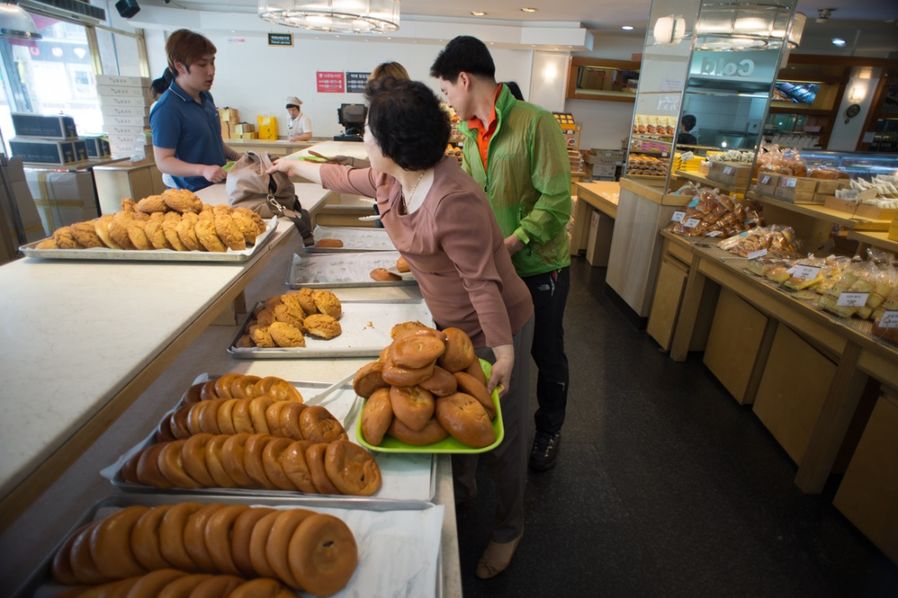 Well, now you understand why they say they don't sell more than 3 vegetable buns to each person on the wall. But nobody follows that rule. When it comes to their turn, they don't miss the chance to buy them for someone to give them as gifts and take the tray full of bun to the counter.
Address : 12-2, Jungang-ro 1-ga, Gunsan-si, Jeollabuk-do (전라북도 군산시 중앙로1가 12-2)

Ilpung Restaurant 일풍식당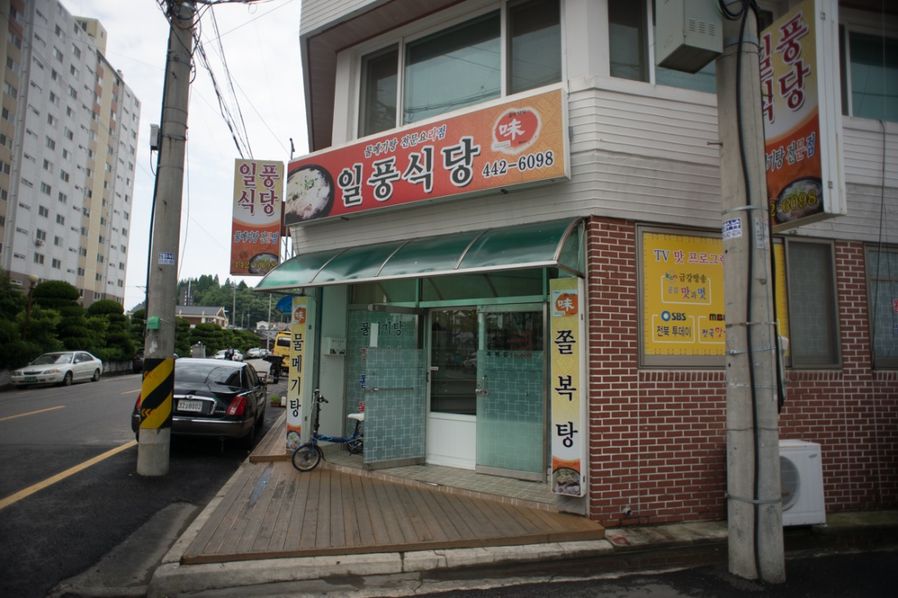 Ilpung Restaurant that we dropped by on our way to Hanilok is famous for Mulmegi tang(cubed snailfish soup) to its residents and has been aired on TV a few times already. Unexpected discovery of this great restaurant satisfied the tourists'needs.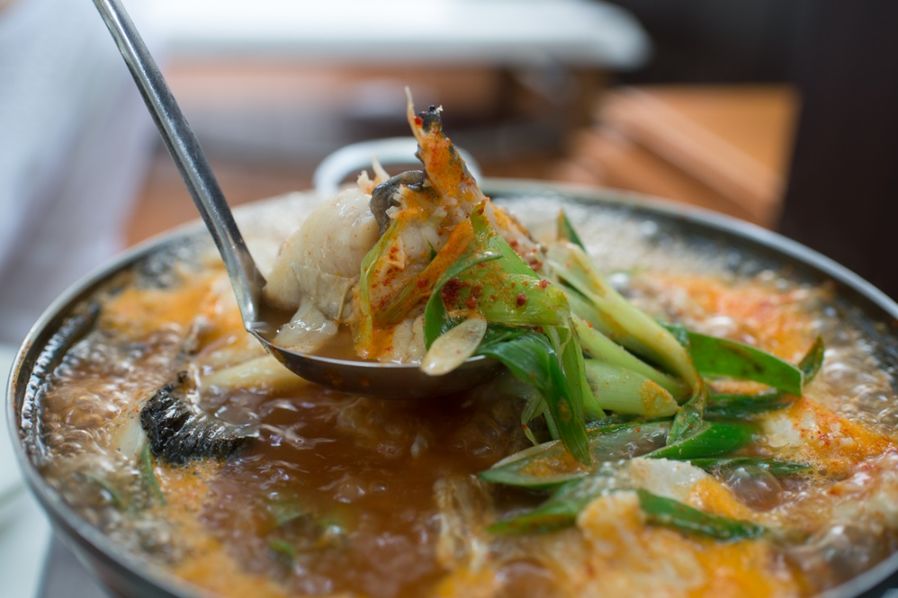 One bowl of Mulmegi tang had fresh fish, light and clean soup for 8,000 won. You could nevereat this fat flesh of cubed snailfish in Seoul.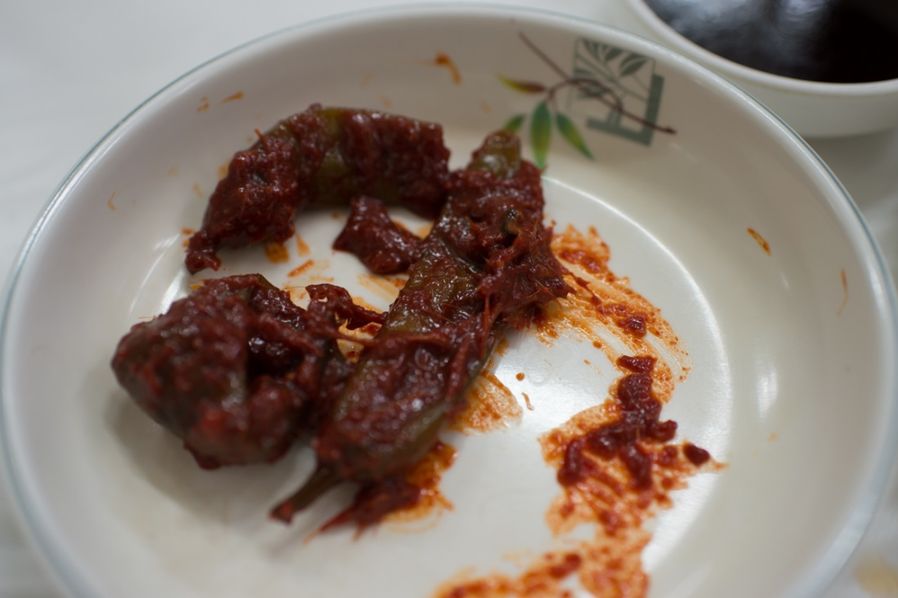 Local restaurants in Jeollado were definitely different, I admit. Gochu jangajji(pickled chili peppers) which is merely one of common dishes even tasted so good and deep with properly ripen fish jeotgal(pickled fish).


Address : 9-6, Wolmyeong-dong, Gunsan-si, Jeollabuk-do (전라북도 군산시 월명동 9-6)

Chowon Photo Studio 초원사진관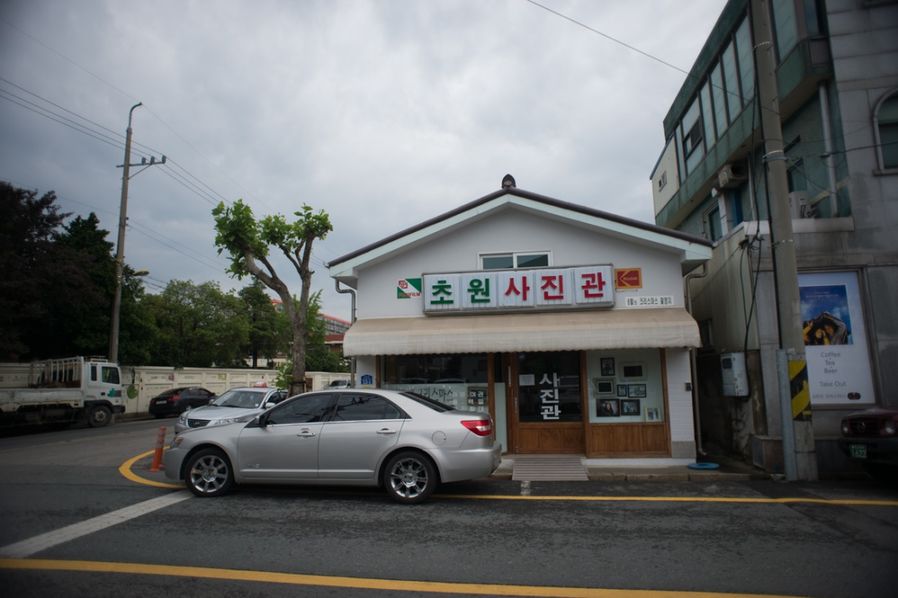 This is Chowon Photo Studio which used to be a filming site for the movie [Christmas in August] that starred Han Seok-gyu and Sim Eun-a.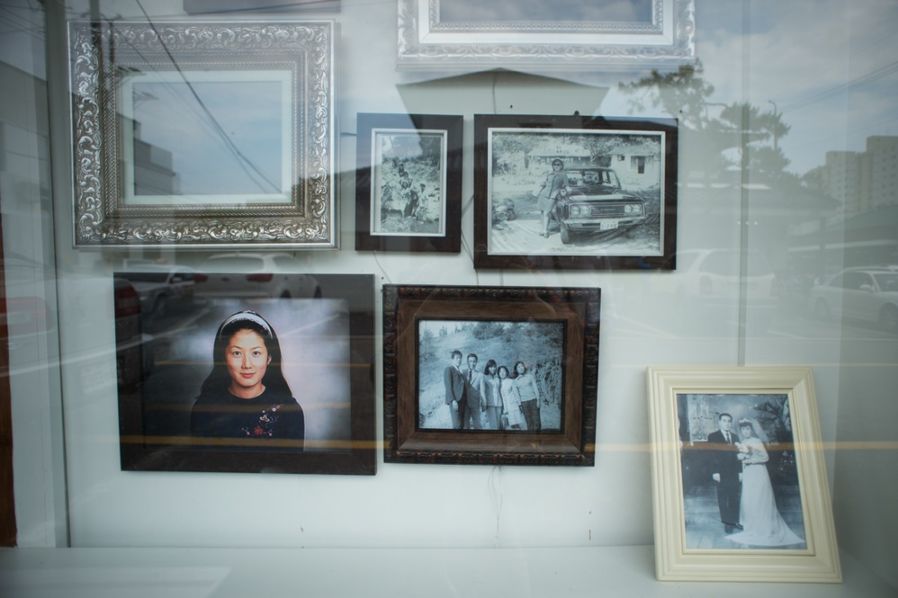 They put a photo of Sim Eun-a from the movie who used to be the most popular actress in Korea at the time.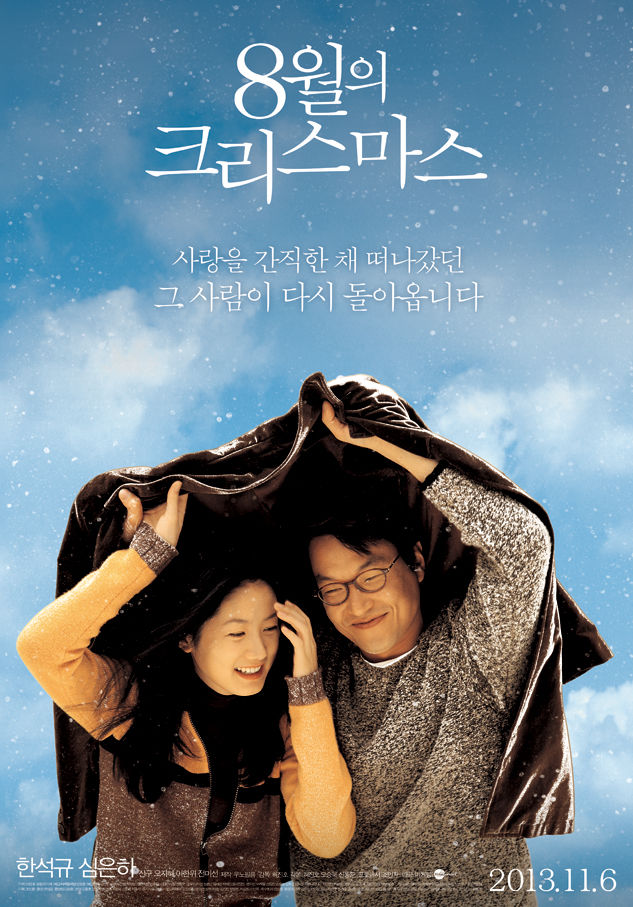 There's a touching story behind this wedding photo. In old times, the people of our parents generation could not afford to have a proper wedding so they just added their faces on other people's wedding photo, printed it and framed it.
Address : 469-11, Gyeongjang-dong, Gunsan-si, Jeollabuk-do (전라북도 군산시 경장동 469-11)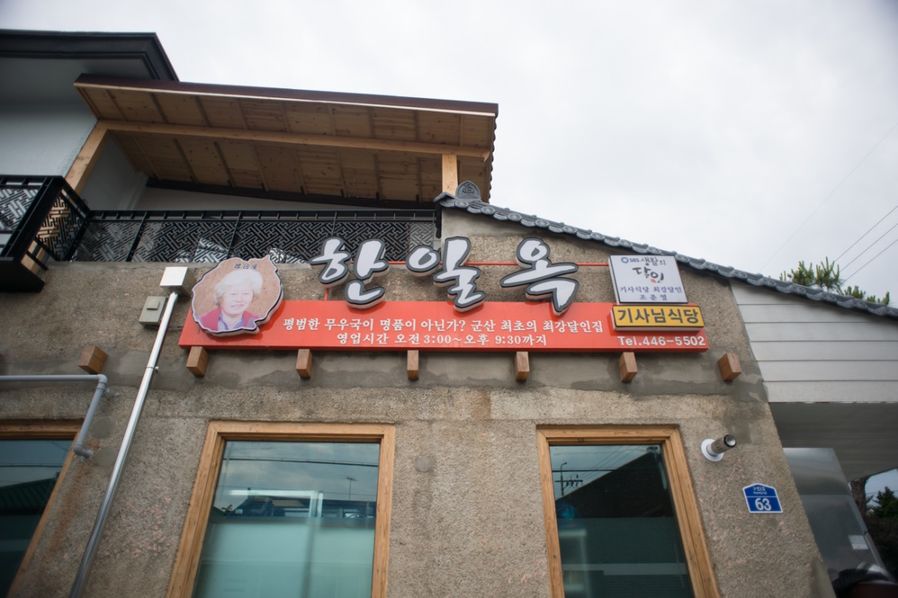 Hanilok right across Chowon Photo Studio is famous for radish soup. This place got popular among taxi drivers so it was crowded with people even in the morning.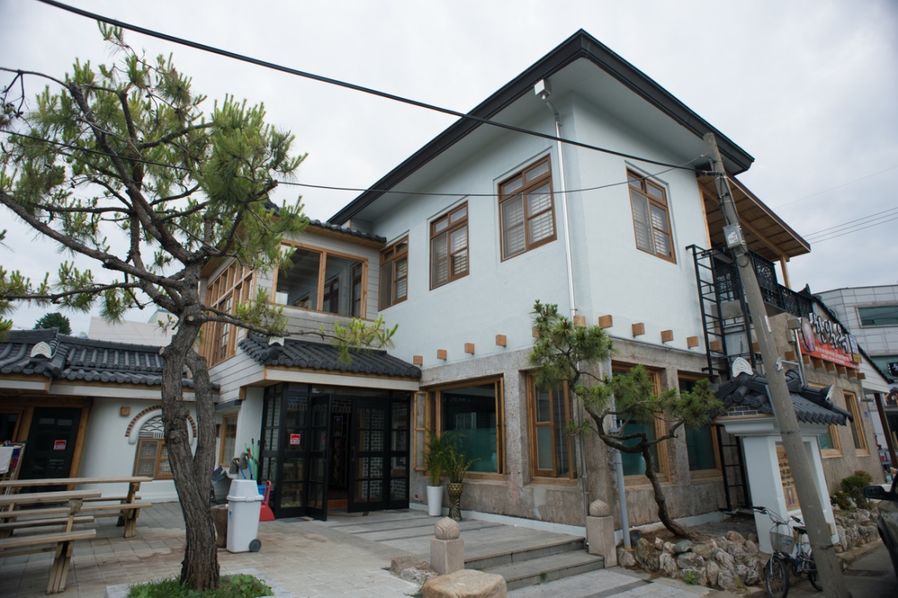 The restaurant was designed with Korean traditional house and Japanese house styles combined, which was very impressive for me.