Climate Change Experience Center
My camera was dead by an unexpected incident, so I decided to take some time. Absolutely it's not possible to take rest an indefinite time. I rearranged myself eating Tteokgalbi(Grilled Short Rib Patties) or Juktongbap(Rice in bamboo tubes) because I was in Damyang.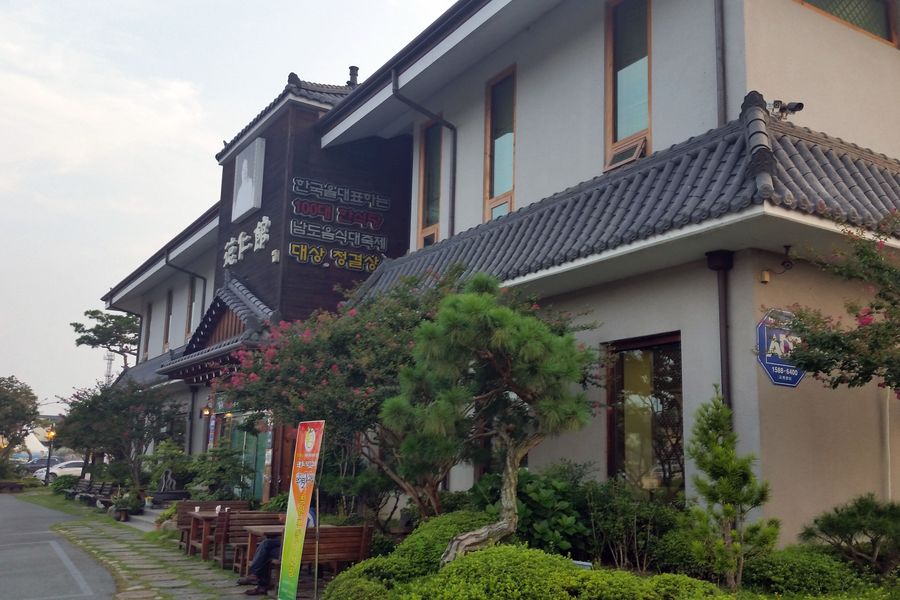 I had already chosen a restaurant, but I got information from a person who knows well about it. It's the very famous restaurant of Tteokgalbi, 「Deokingwan」.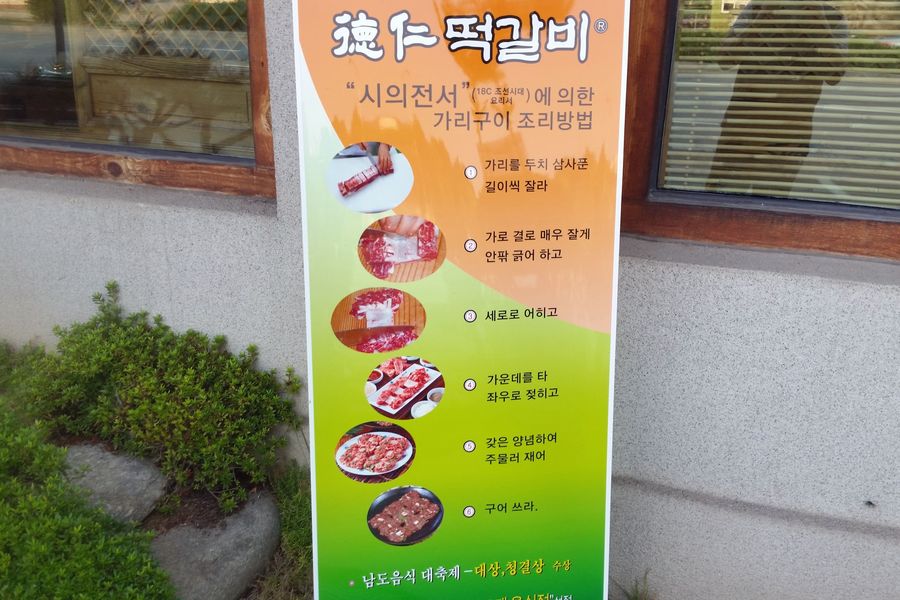 This Tteokgalbi is roasted with secret methods written on 'Sieuijeonseo' which is the recipe book in 18C. Oh~ I took taxi and it seemed I arrived at the right place.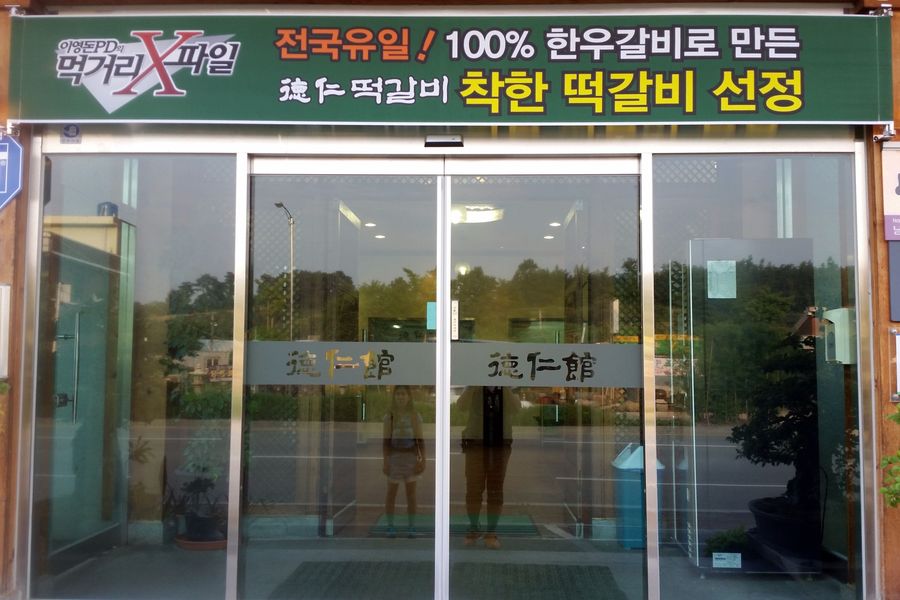 Plus, a big placard hung at the entrance saying that the restaurant was designate a Good Restaurant of Tteokgalbi by the recently HOT food program, 'Lee Yeong-don's X-file the Food Story'.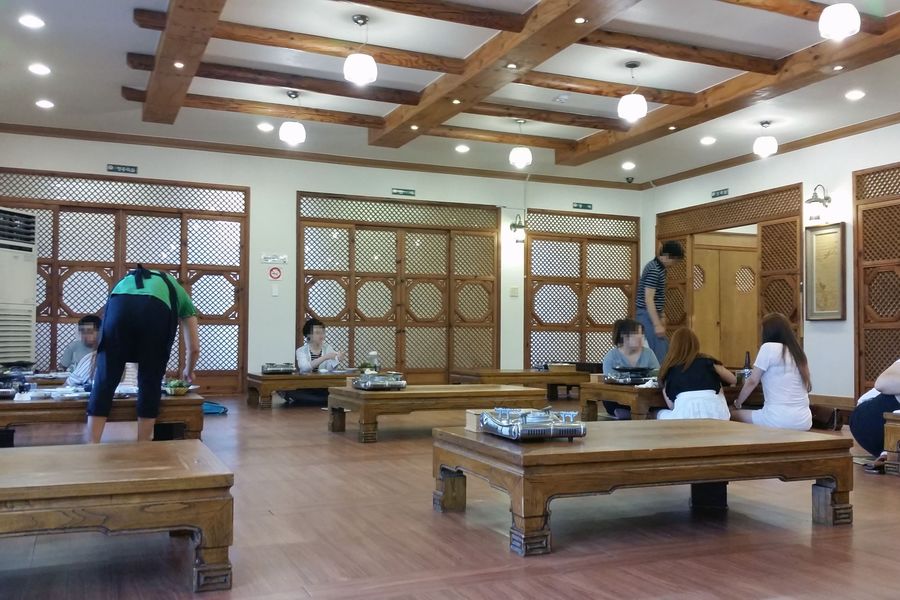 The restaurant had a wide hall and simple atmosphere, but I didn't sit on a chair. I chose sitting on the floor because it had Korean dishes. There are several rooms around the floor. It should have very wide space inside.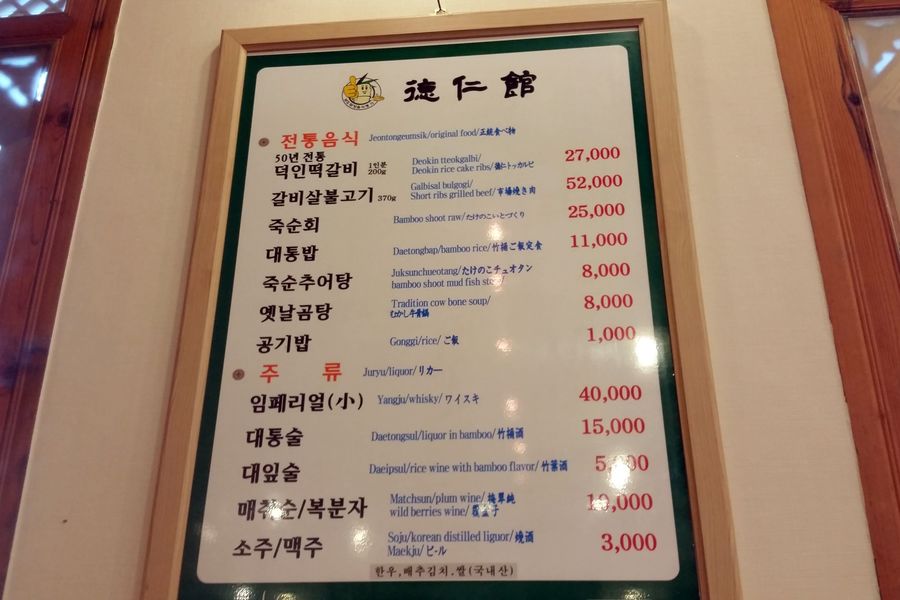 Looking at the menu, 'Oops~' dishes are expensive. We were pondering between Tteokgalbi and Daetongbap and ordered two dishes of Daetongbap thinking that there would be no big difference~ I didn't know at that moment that it was the beginning of disaster.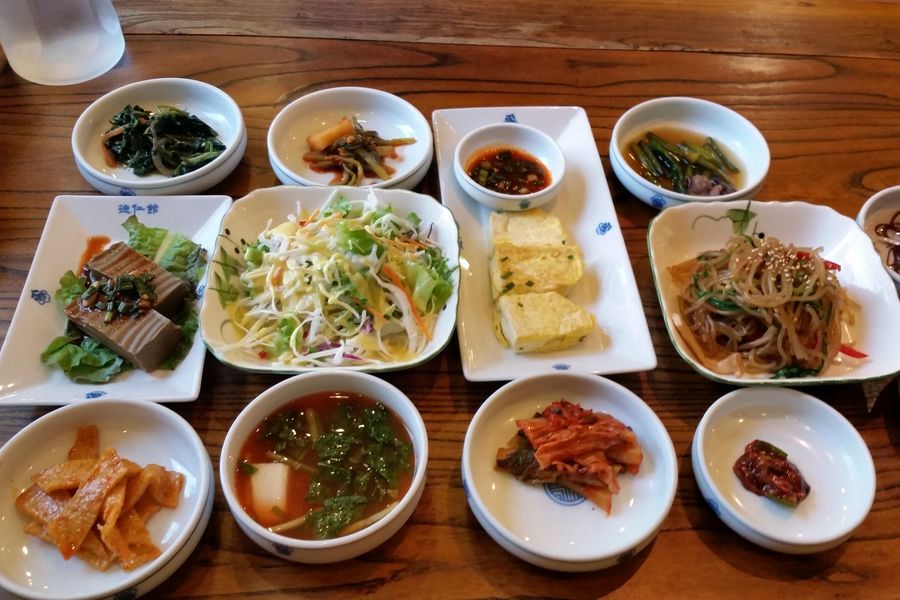 Table was set fast due to a lot of restaurant employees. I loved that they were neat, not too much either too less.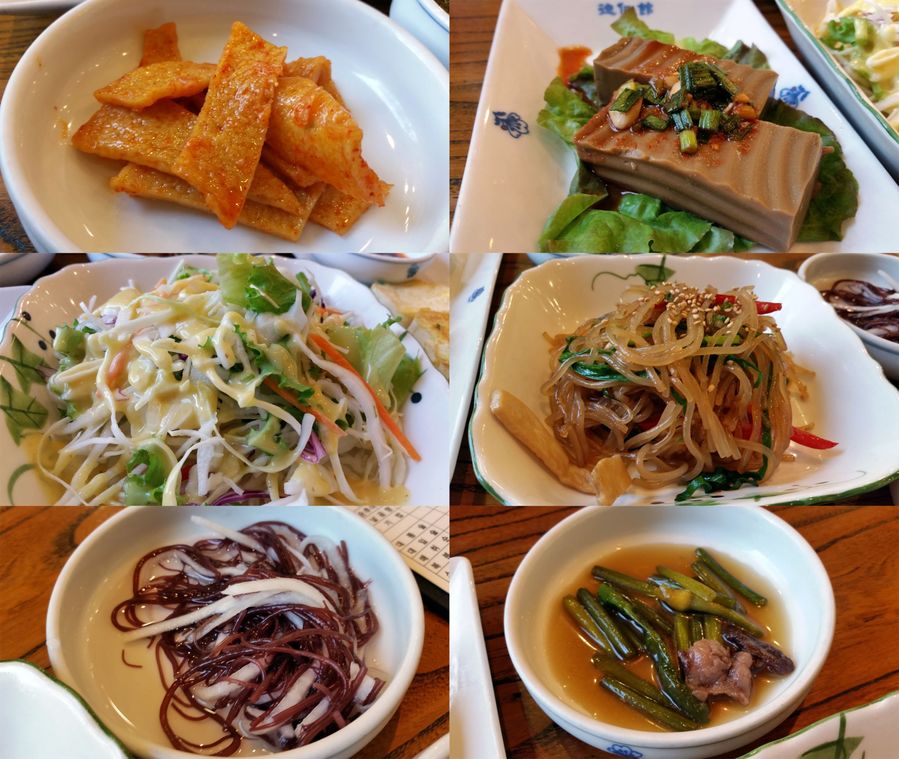 Side dishes tasted better than any other we had had before in other tourist sites. Even my Chodingi complimented highly on the dishes.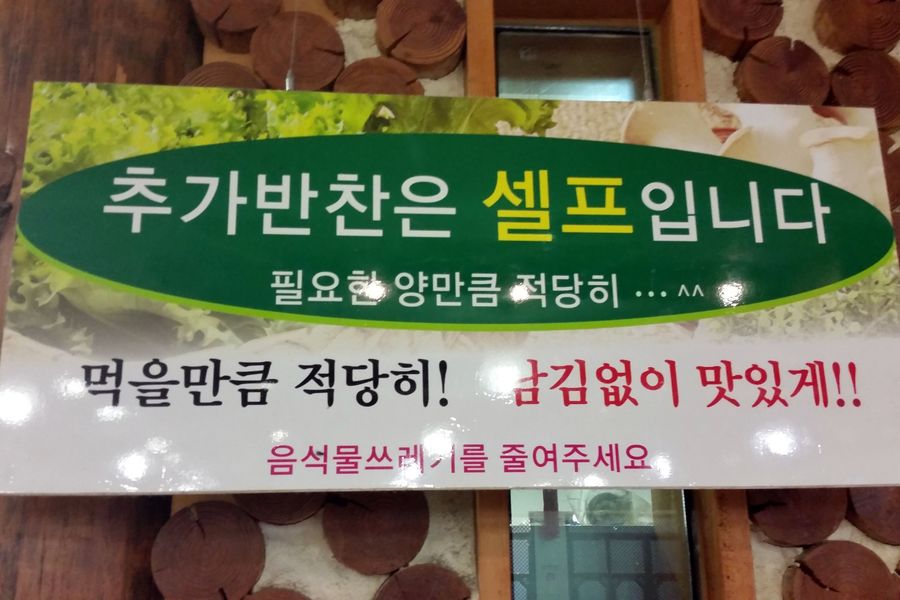 There is also a self side dish corner. You can have more this delicious side dishes as much as you like, but we couldn't have more Japchae because it had already run out.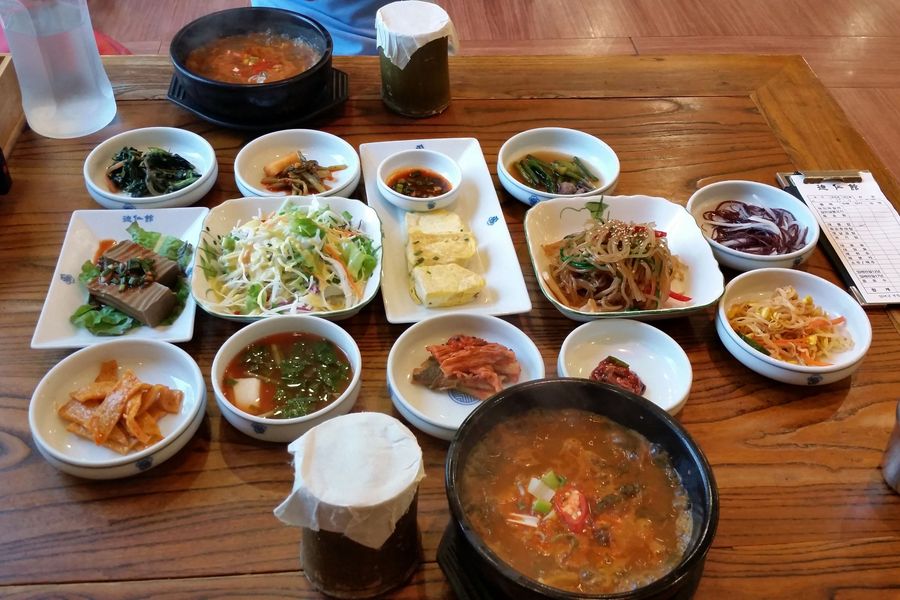 After a while, Daetongbap was served. "Well~ We can not taste any Tteokgalbi?" "No" Oops… Strict answer. In other words, Daetongbap is followed by Juksunchueotang(Loach in hot bean past soup with bamboo shoot). I couldn't taste of Tteokgalbi in the least.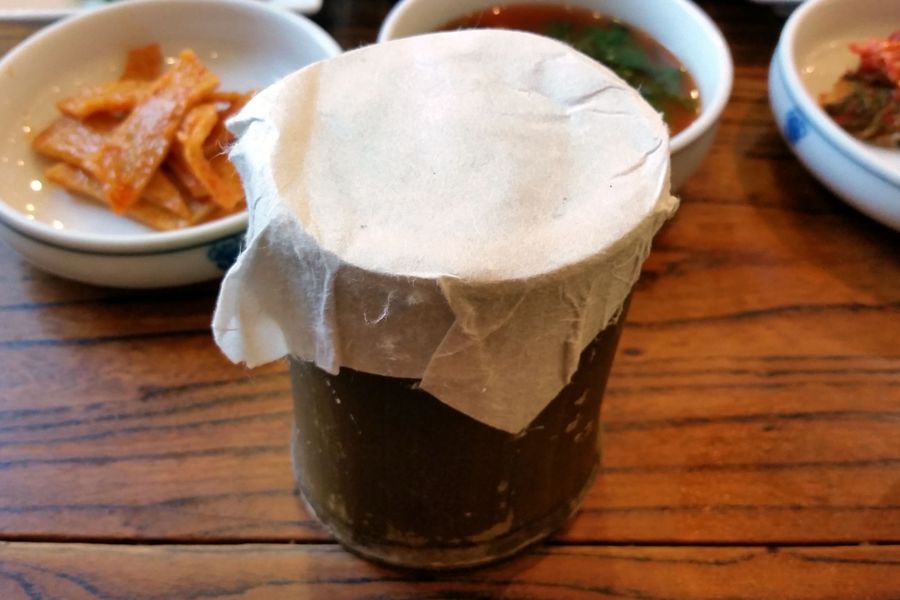 Well, we would have Tteokgalbi in Gwangju, so we were satisfied with the Daetongbap. Daetongbap is cooked with mixed grains in bamboo tubes that we have seen in the Juknokwon. It's covered by Hanji(Traditional Korean paper handmade from mulberry trees).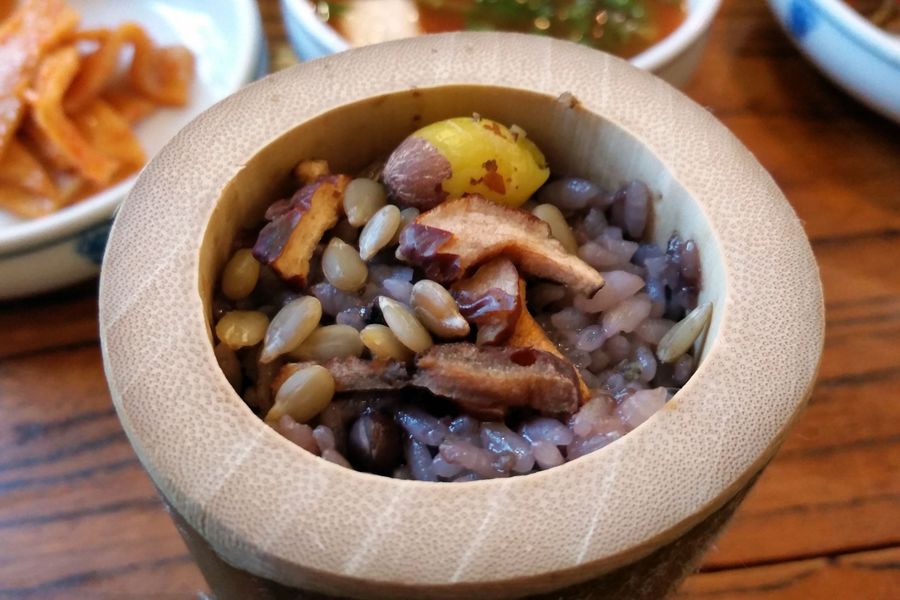 I felt delicate bamboo scent as well as chewy texture of nutritional mixed grains. This restaurant is likely to lack in the amount of food. If you are a man, you should have at least one more dish.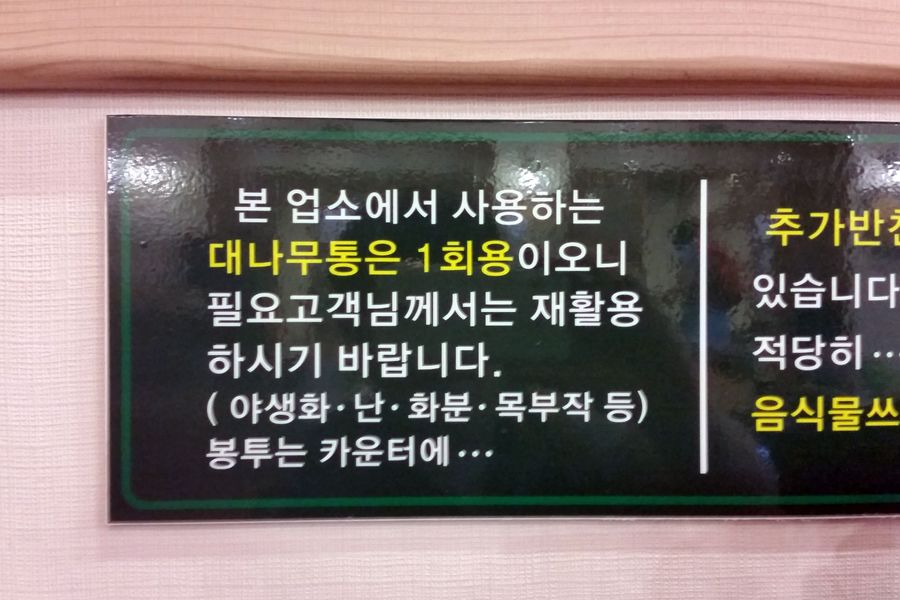 We ate up Daetongbap just leaving the bark of tree and emptied out an earthen pot of Chueotang full of crunchable bamboo shoots. Unfortunately we missed out Tteokgalbi at the famous Tteokgalbi restaurant, but Daetongbap was also a good choice. It felt like we enjoyed the nature. For service, leftover bamboo tubes are given as souvenirs. I can bring it home to use as a flower pot. We were recharged with a great meal in Damyang and left for the next destination, Metasequoia Road.
Map : click
Address : 408-5, Baekdong-ri, Damyang-eup, Damyang-gun, Jeollanam-do
Telephone : 061-381-7881
Open Hour : 11 am ~ 7:30 pm

Homepage : click



Damyang Metasequoia Road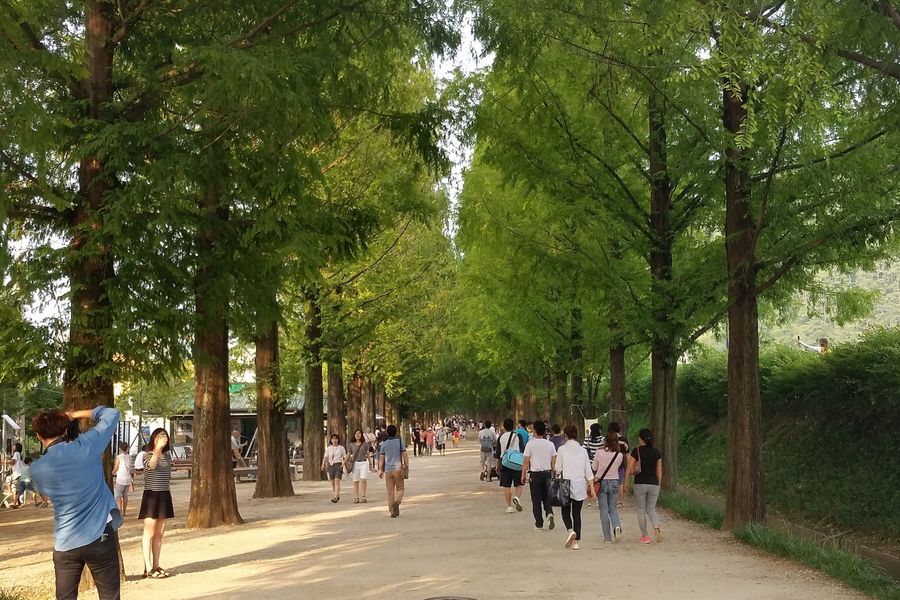 2 top popular specialties in Damyang are surely Juknokwon and 「Metasequoia Road」 which is full of trees that seem to reach the sky.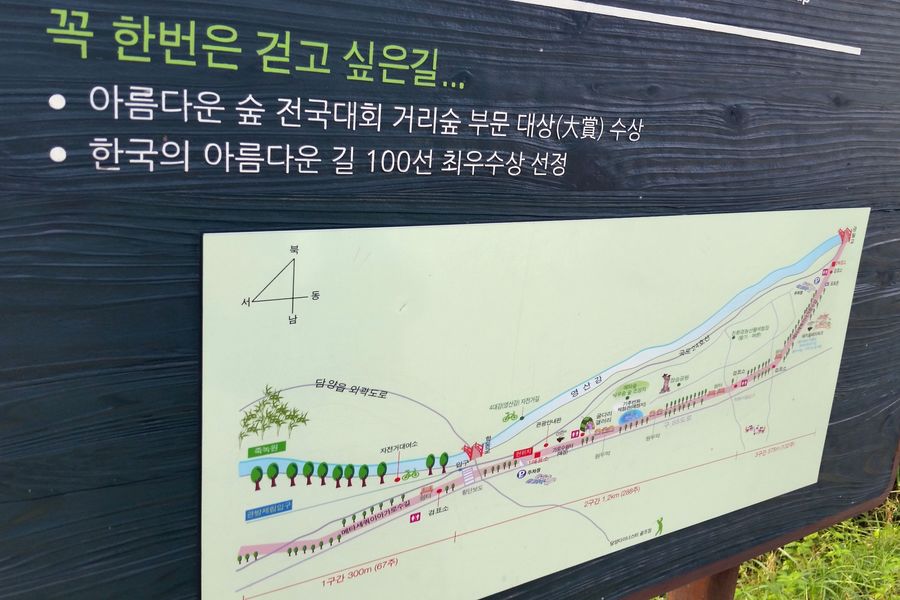 Since this road is always chosen as the number 1 of Korea's 100 most beautiful roads, almost everyone in the country knows its beauty.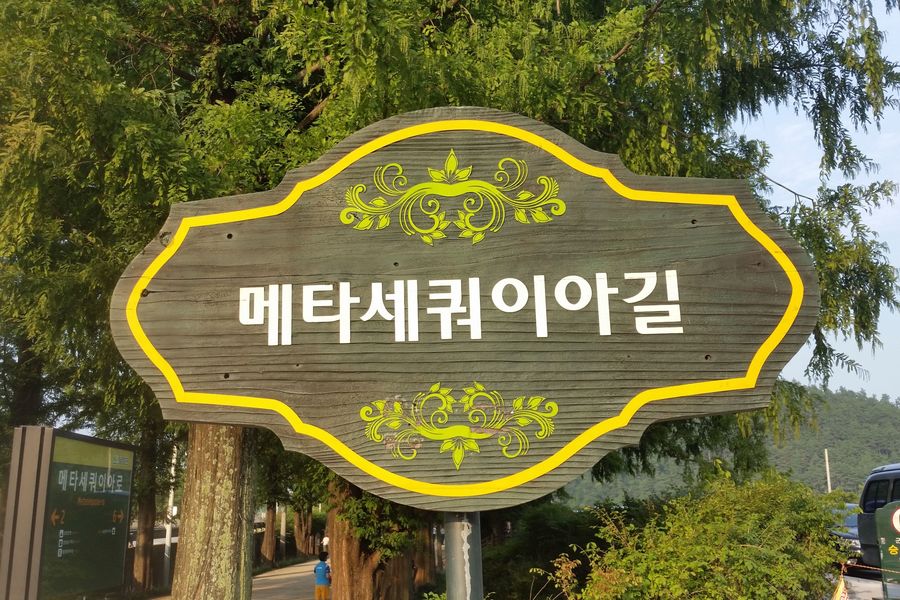 In fact, Metasequoia trees are also planted along the public roads. You can easily find dense metasequoia forests here and there in Damyang.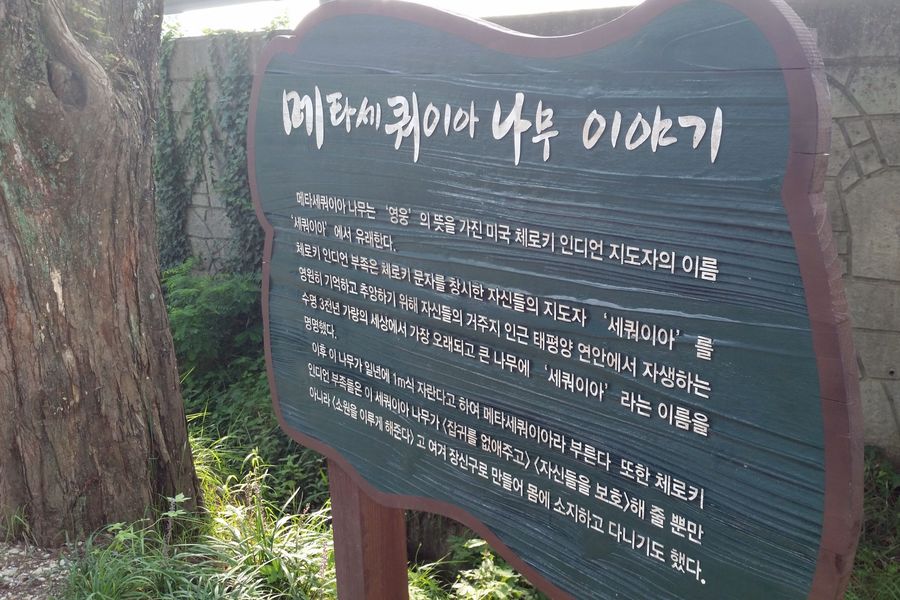 This tree had disappeared and has existed as the fossil since the Ice Age. It's called 'Revived fossil' after colonies of the trees found in China in 1940's. It is straight and doesn't really get damages by harmful insects, so the trees have planted along the road in many places.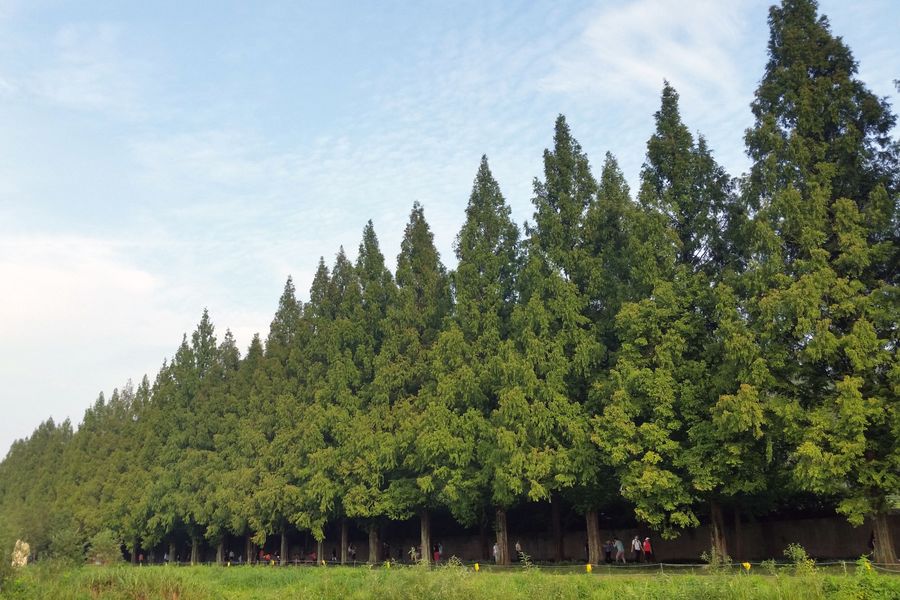 On the Metasequoia Road, trees stretching out into the sky look fantastic. Such tall trees make me feel cooler than shade does.
Besides, a bit rough branches make me feel as if I'm in the ancient forest. Many visitors are already concentrating on taking pictures from the entrance.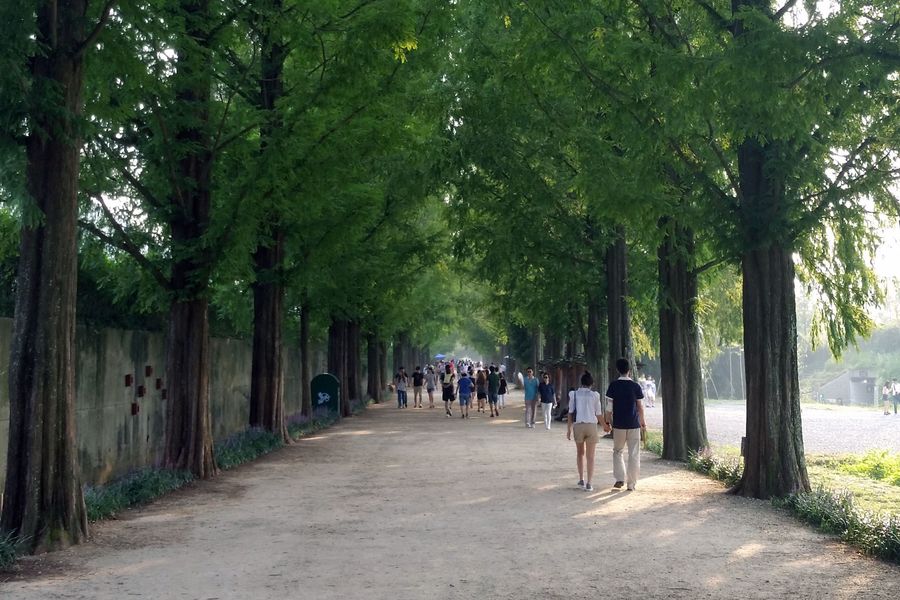 This 1.5km-long road was developed as a tourist site, as a quite popular driving route is changed to the old route. It's a good course to walk hand in hand together with couple and family.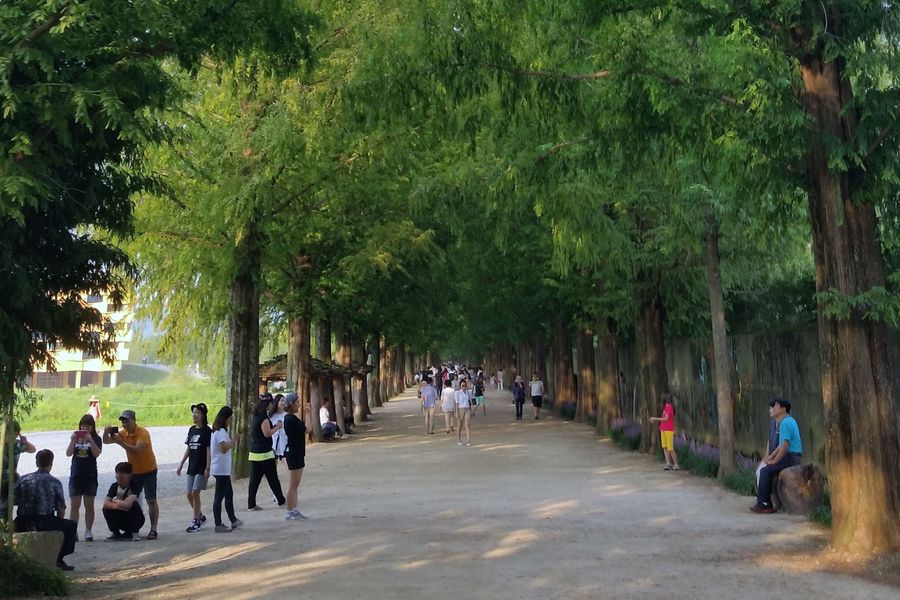 As I mentioned at the very beginning, even the 8.5km-long of national highway is covered by metasequoia trees. Therefore, you can smell the fragrance of trees while driving on the highway.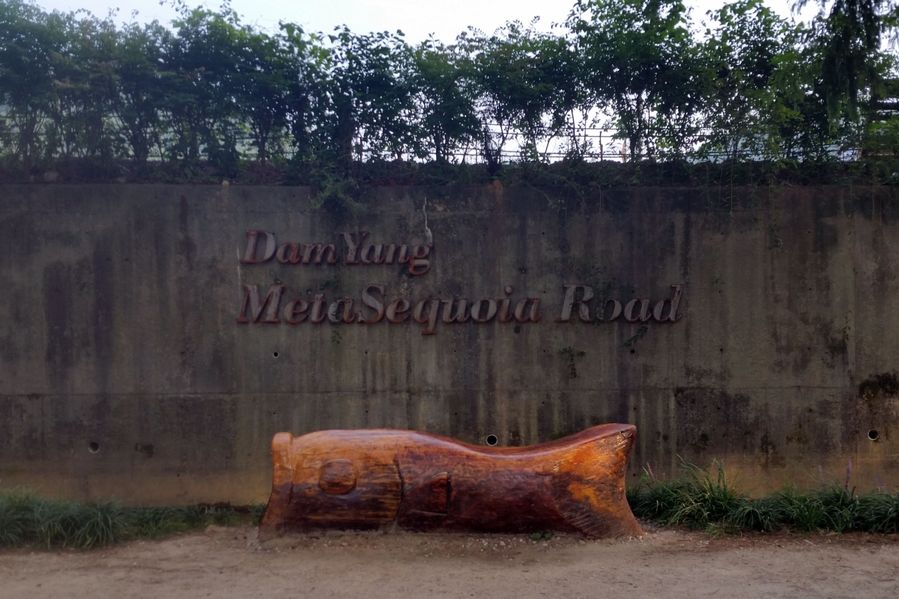 Instead, a good thing is that you can take pictures with splendid landscapes and sculptures made with the wood from metasequoia trees for the background.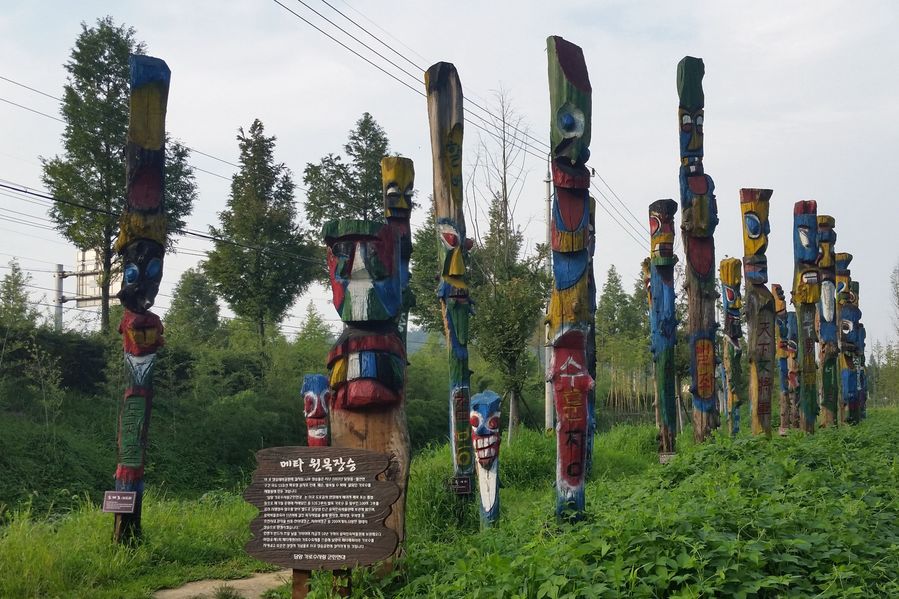 On one side, colorful Jangseungs made of the wood from metasequoia trees are lined up in rows, through green forests grown with bright sun.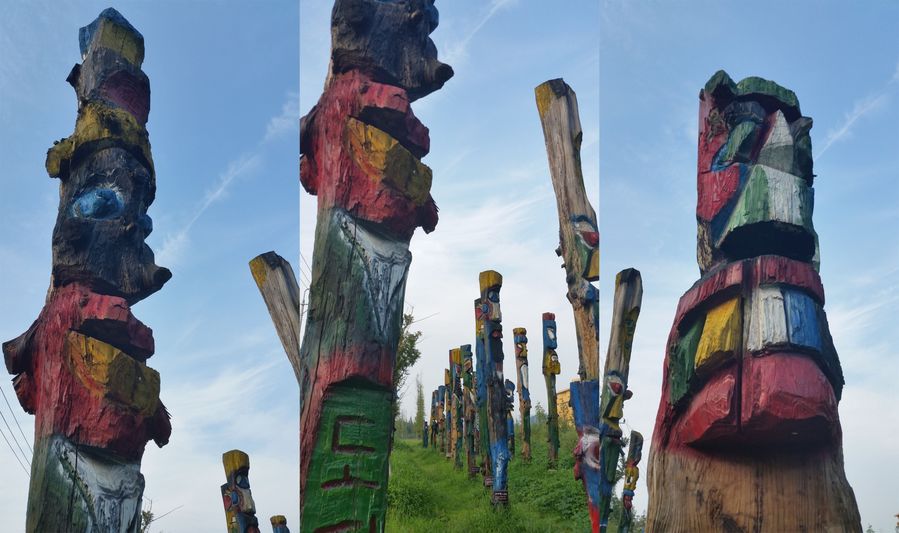 Various rough Jangseungs look like the natives of South America rather than Korean traditional ones. Is it because of Metasequoia tree?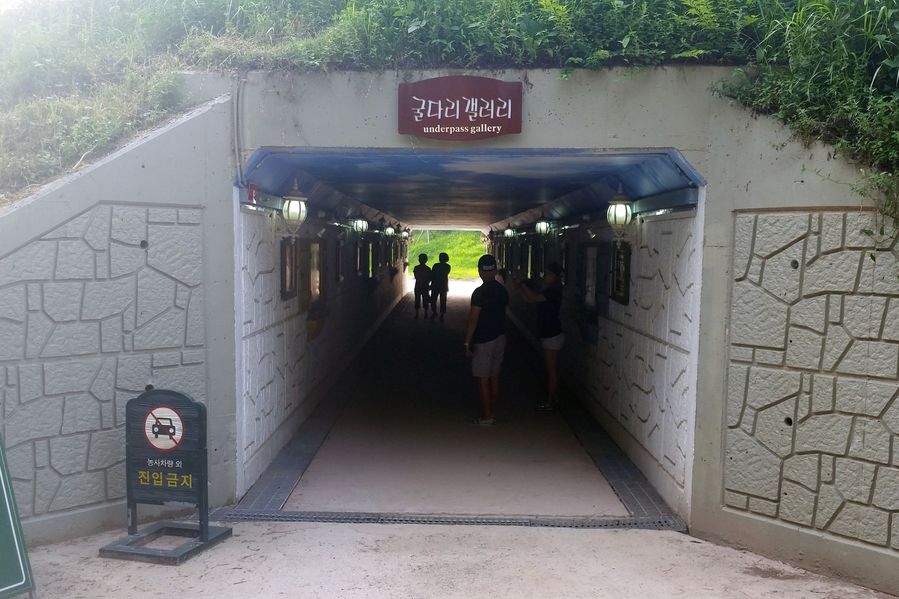 On the other side, illuminations are installed in a common underpass and pictures are on display. Imoved into the underpass and felt cooler.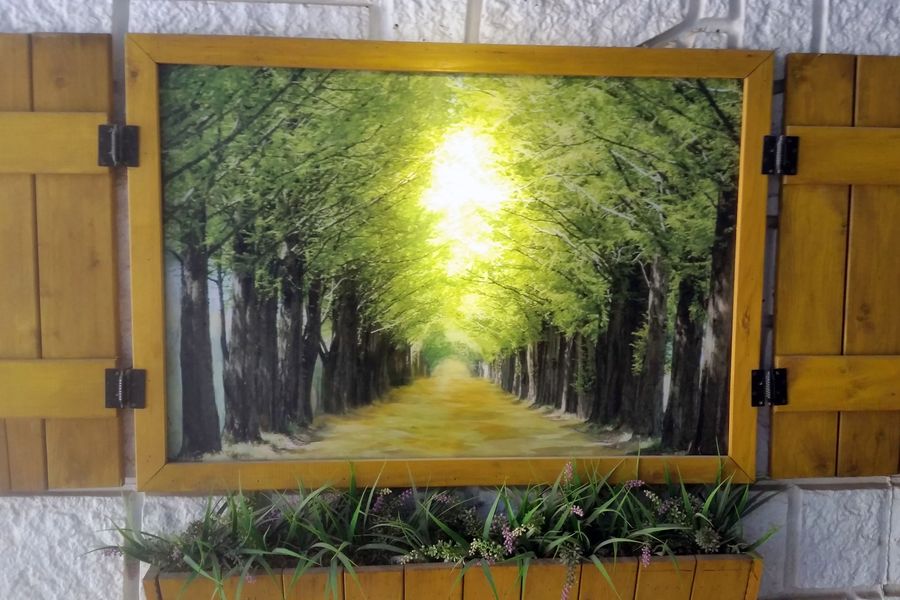 On both sides under the underpass, there are pictures of the Metasequoia Road's four seasons with small pots, as though I'm looking out the window.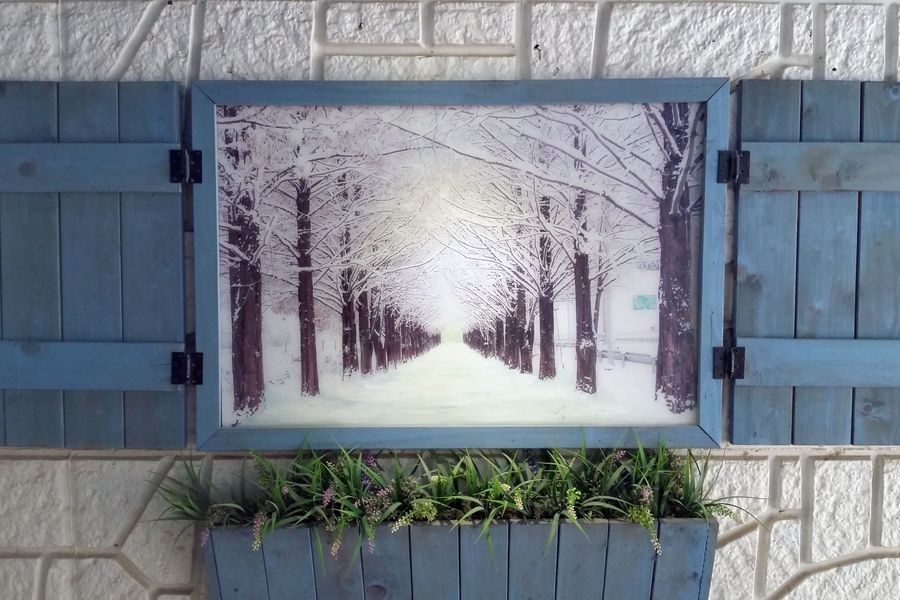 There will be another great view in the winter when snow piled up or the declining fall, as well as the fruitful summer.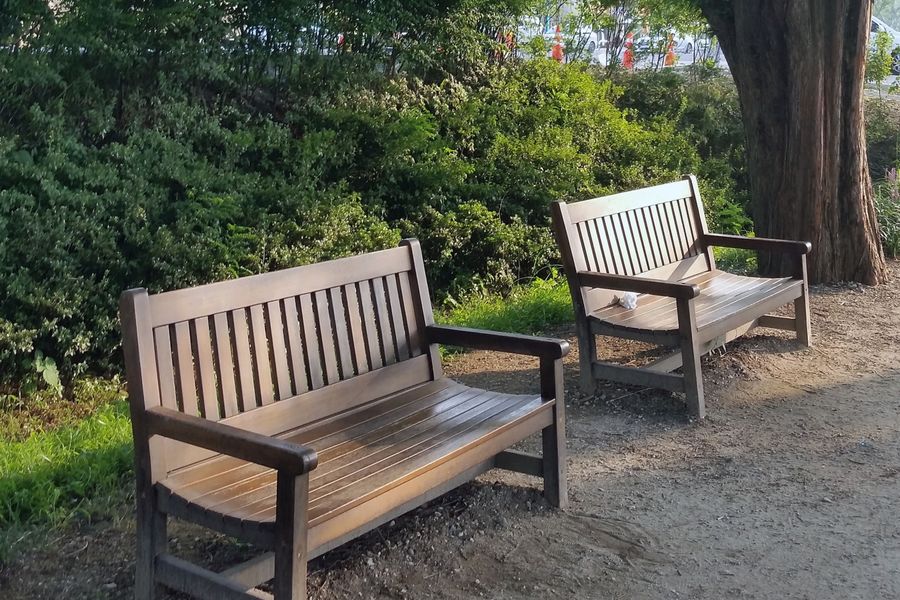 I just sat on a bench after walking along the road for a long time. I felt like that I was sitting in the deep forest and became healthy.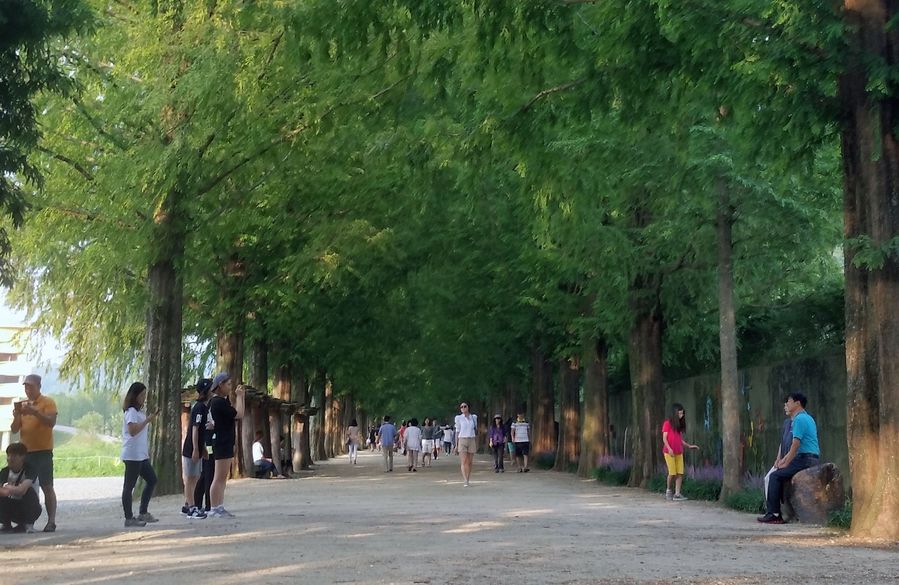 It's too bad that I couldn't get clear shots due to my broken camera, but I could do in my heart as much as I loved this road. I'd like to walk on this road again, someday. From the Korea's beautiful road, we headed to the exit along sunset with hope that many people visit here and make lots of good memories in this green forest.
Address : 578-4, Hakdong-ri, Damyang-dup, Damyang-gun, Jeollanam-do
Telephone : 061-380-3154
Open Hour : 9 am ~ 7 pm (Winter 6 pm)
Entrance Fee : Adult 1,000 won / Youth 700 won / Children 500 won