Climate Change Experience Center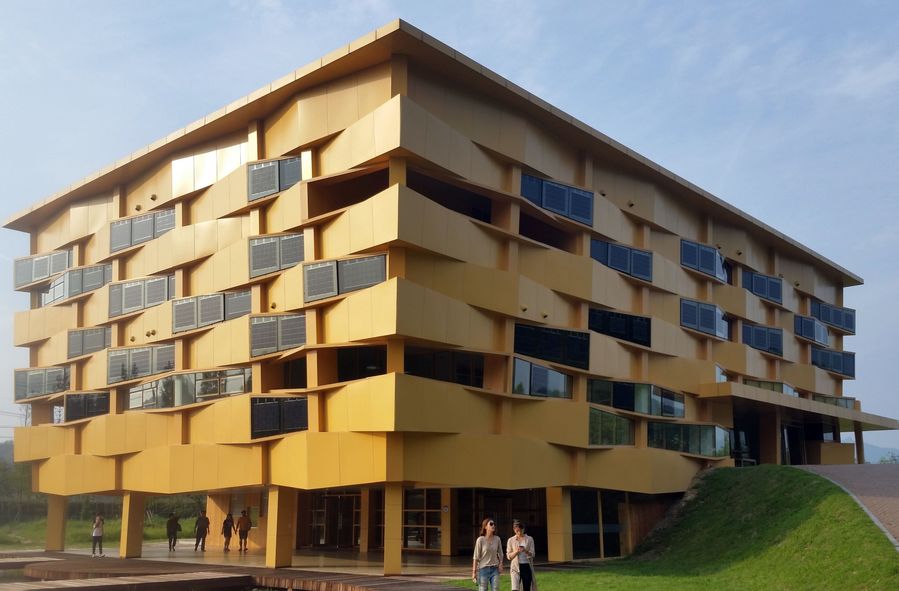 Right before we left the Metasequoia Road, I found a yellow subtle buildings.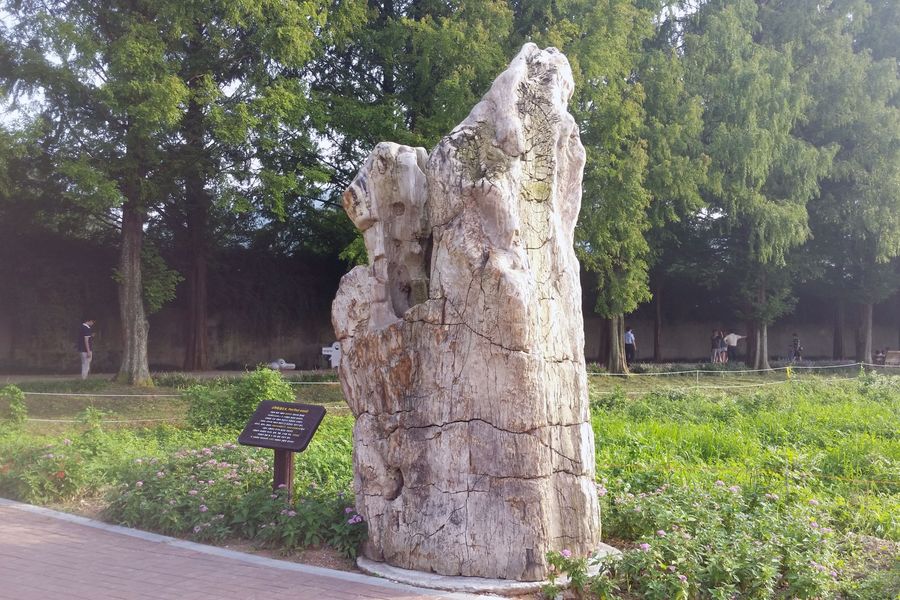 It was not planned for our trip and does not exist on the map. Here is the very 「Honam Climate Change Experience Center」.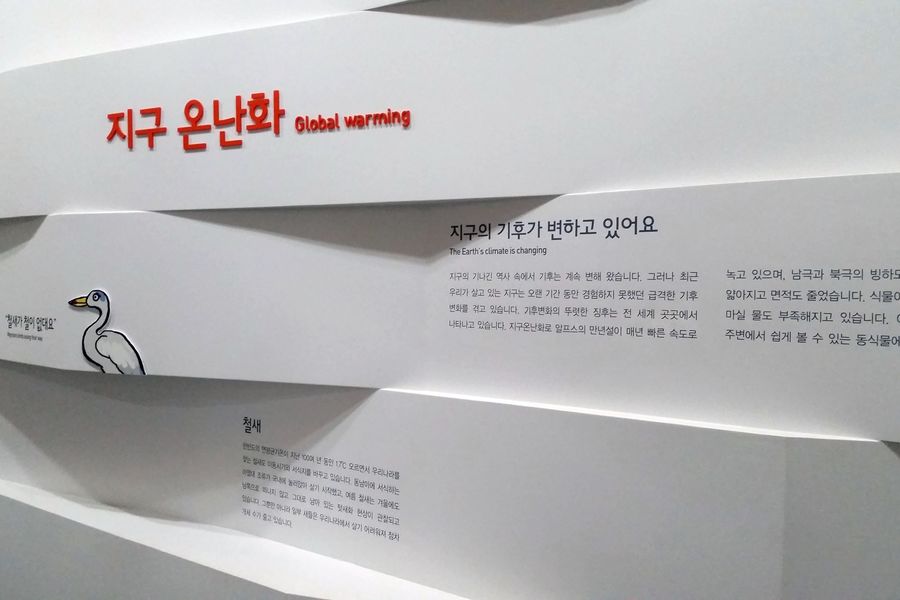 We don't have any preinformation so let's just rush into the exhibition center~. We walked around the lobby and surroundings. It seemed that the center had been built to raise awareness for the climate change.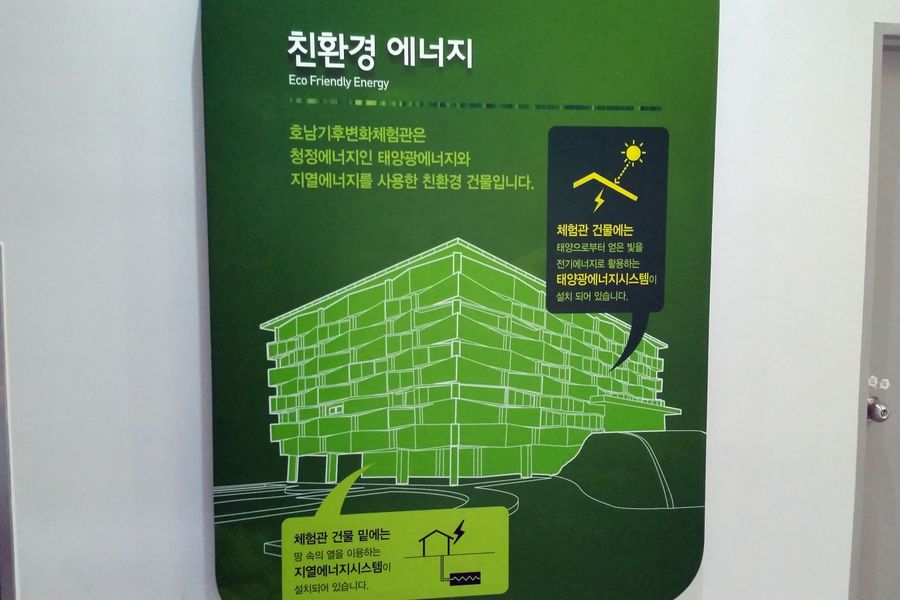 It is told that this building was constructed with solar thermal and geothermal energy.It seemed special that there was a space that shows the level of producing energy.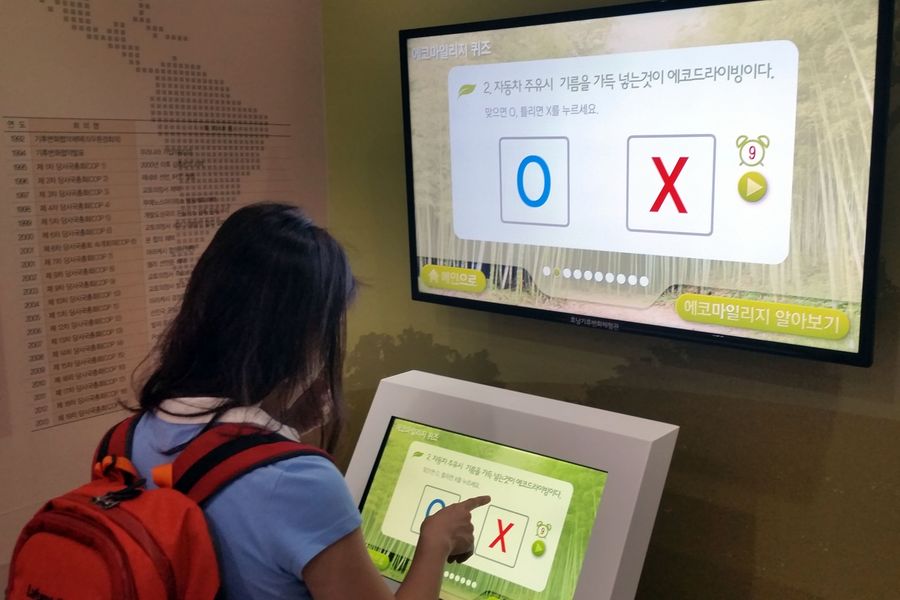 While I asked my self "Then will it be okay if the electricity is cut off here?" Chodingi was absorbed with quiz on the other side.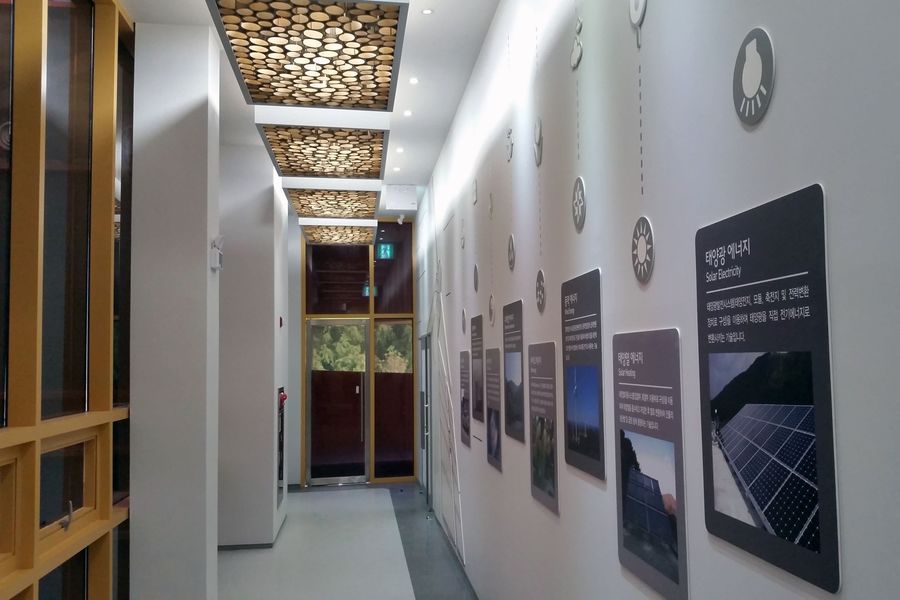 Information about eco-friendly energy was quite good but small props made of Damyang's bamboo were more attractive. Bamboo tubes hanging under the light bulb of the ceiling make the beam lighting up the hallway much prettier.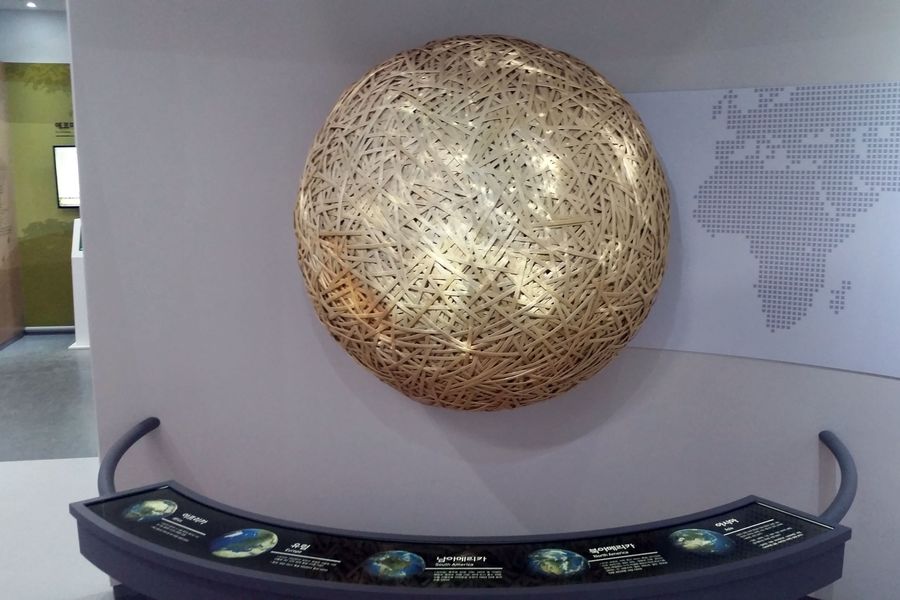 The light beams down on a large globe tied up with the bamboo, as if it shows the climate change and movement of clouds, as well as the world map.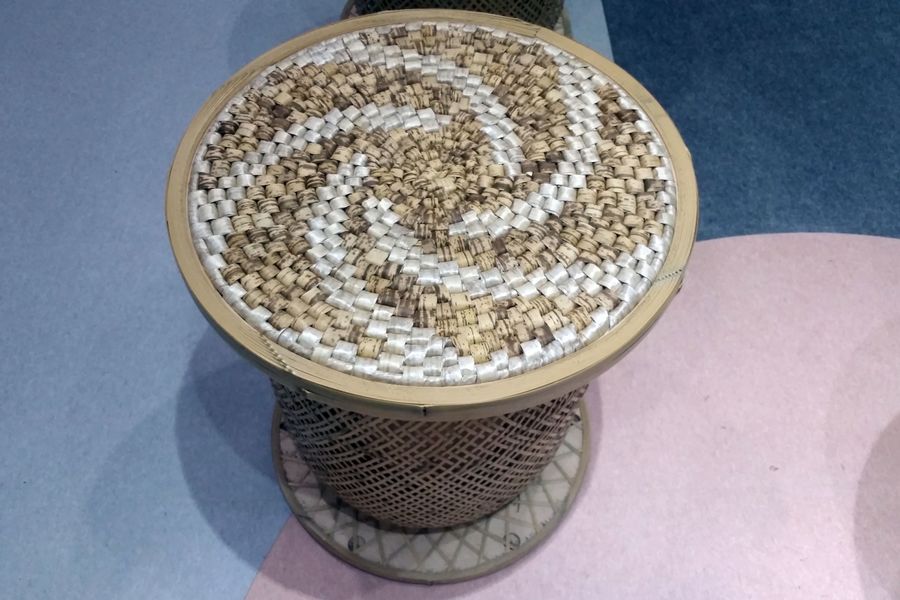 In the space where children can learn about and experience the climate, there were chairs to take rest for a moment. Even these chairs were also made of bamboo trees.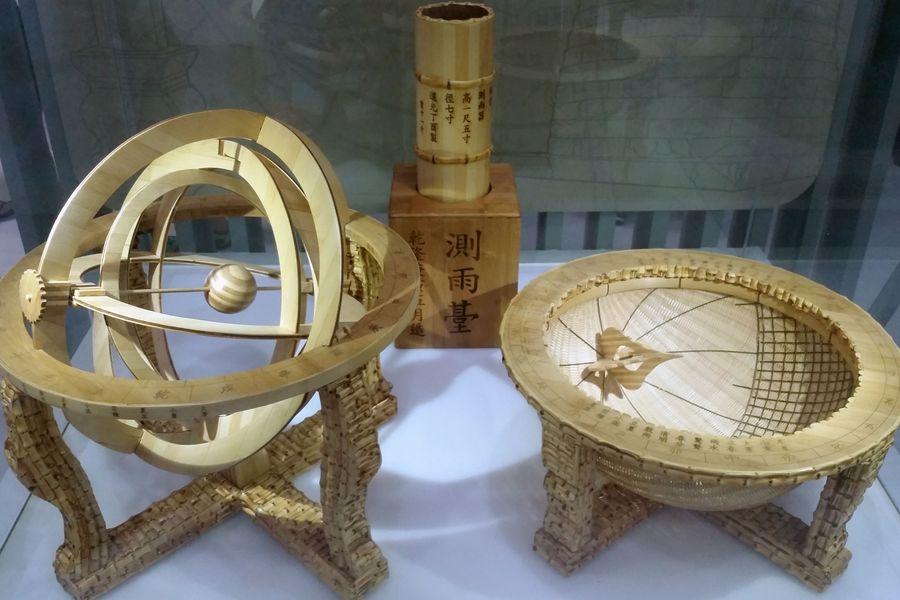 A wooden rain gauge, armillary sphere, and sundial that were made by ancestors for farming in the past are exhibited. These are quite related to the environment.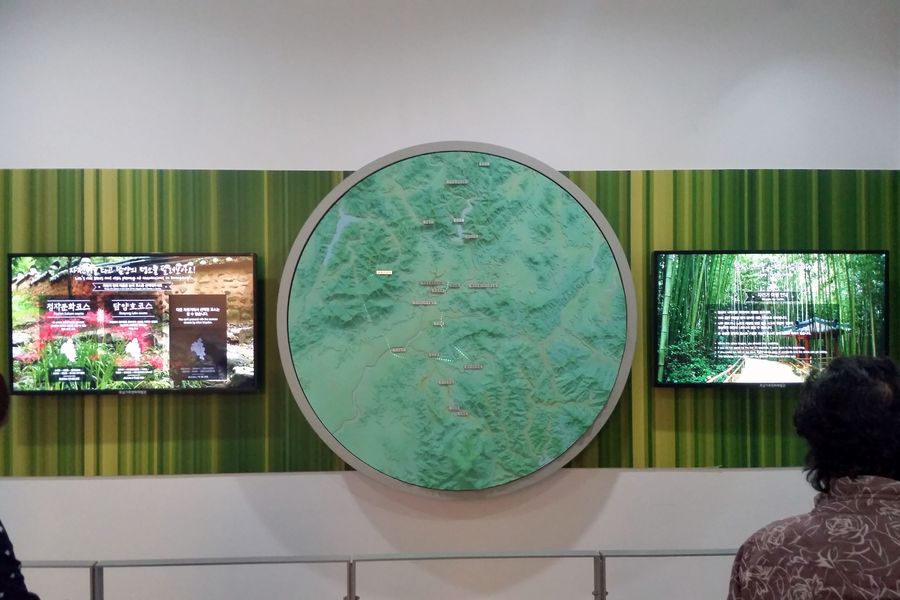 One more interesting thing is an experience room where you can enjoy famous natural course in Damyang. You can experience it with videos even though you don't go in person.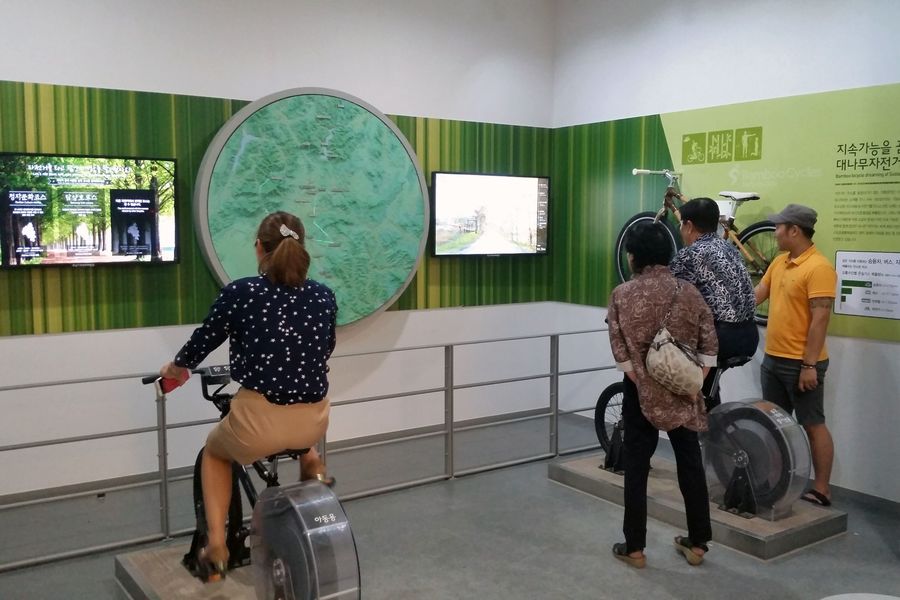 A trap is that you need to turn pedals hard. Actually the video makes you feel go faster than your pedaling, so children can play it as well.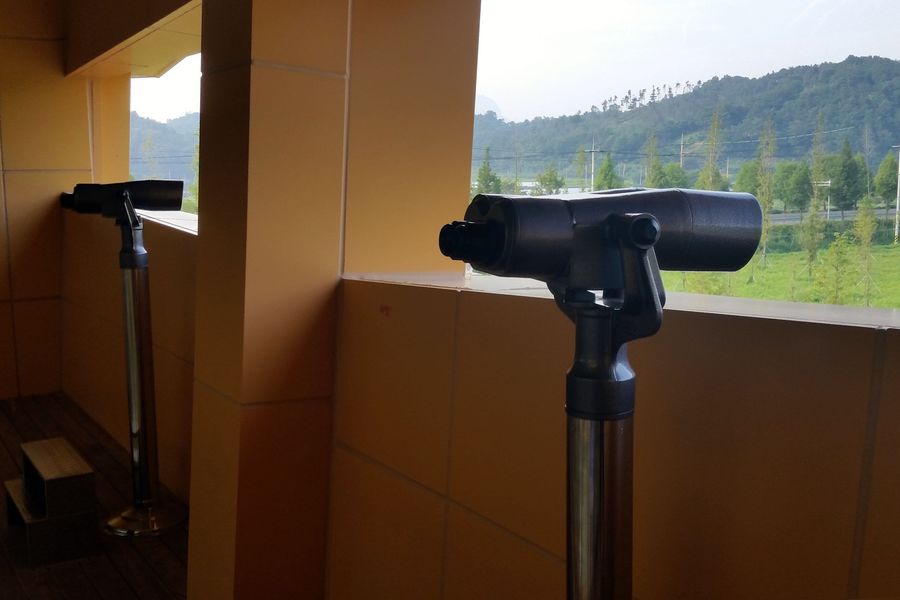 At an observatory on the second floor, you can use high quality telescopes for free. It's possible to appreciate the wide-open view from vast meadows for close one to a part of Gangcheon Mountain in Sunchang for far one.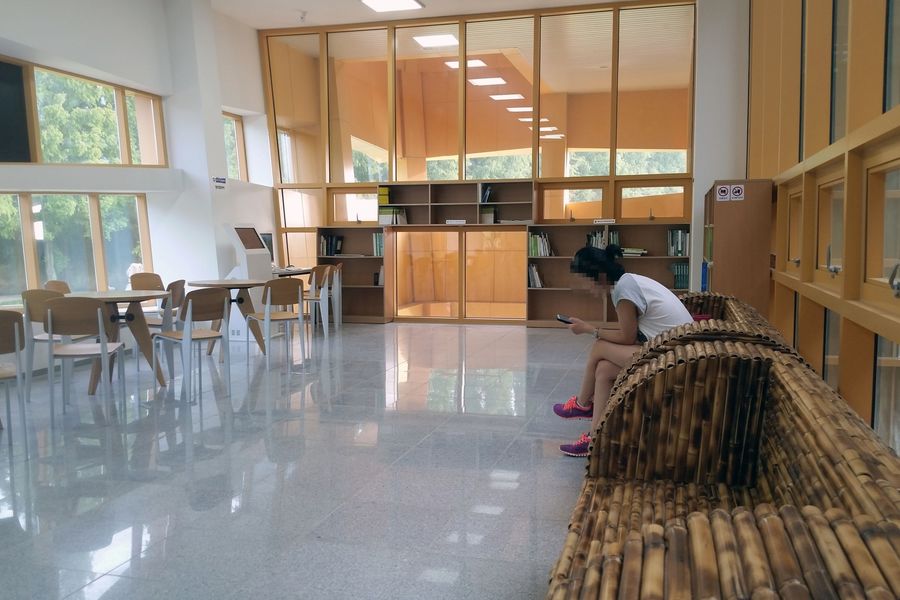 There is also resting place where you can take rest quietly and read books, even though it had only a few books. It would be very good to stop by here to take rest after walking on the Metasequoia road.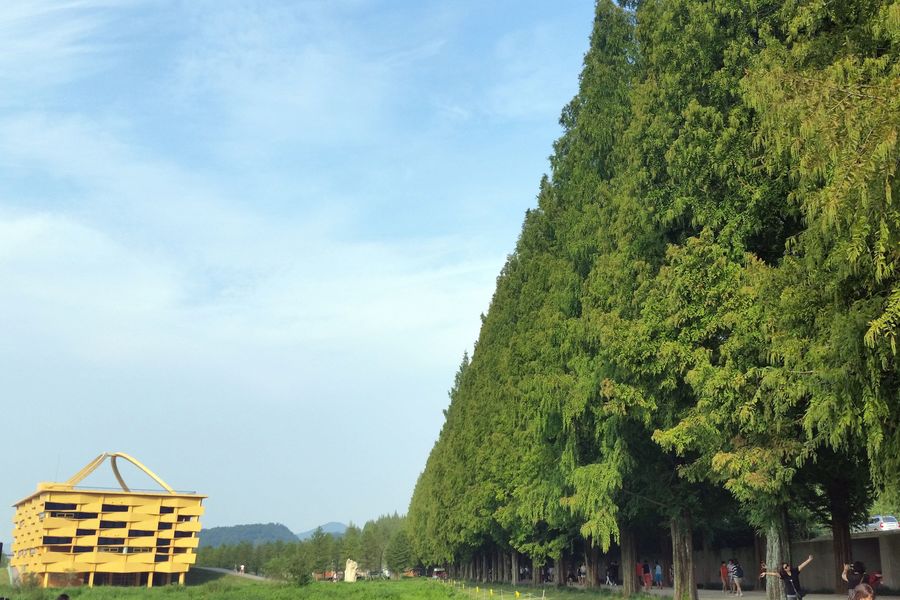 I went out of the experience center and walked into the Metasequoia Road again. I walked so much from Gangcheon Mountain, Sunchang to Juknokwon and Metasequioia Road, Damyang that I got a blister on my feet, but I'm pleased to enjoy the end of greenness of the summer so much.I was influenced by the greenness and traveled hard without even knowing that my feet hurt. How about visiting Damyang to enjoy the view of fall when the fall comes?
Map : click
Address : 56-5, Hakdong-ri, Damyang-eup, Damyang-gun, Jeollanam-do
Telephone : 061-380-2956