5.18 Memorial Culture Center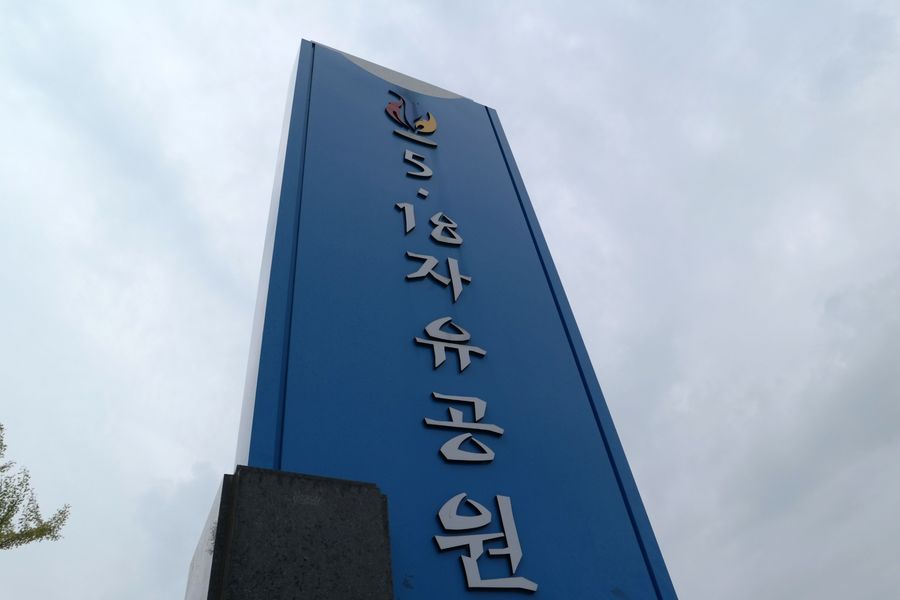 Raindrops were stopped. Fortunately the next destination was 「5.18 Liberty Park」 which is not likely to have outdoor sites.
I chose Gwangju for this trip because this park is the very place where we can find traces of '5.18 Gwangju Democratization Movement'. 'Gwangju Gwangyeoksi' brings the democratic movement to mind.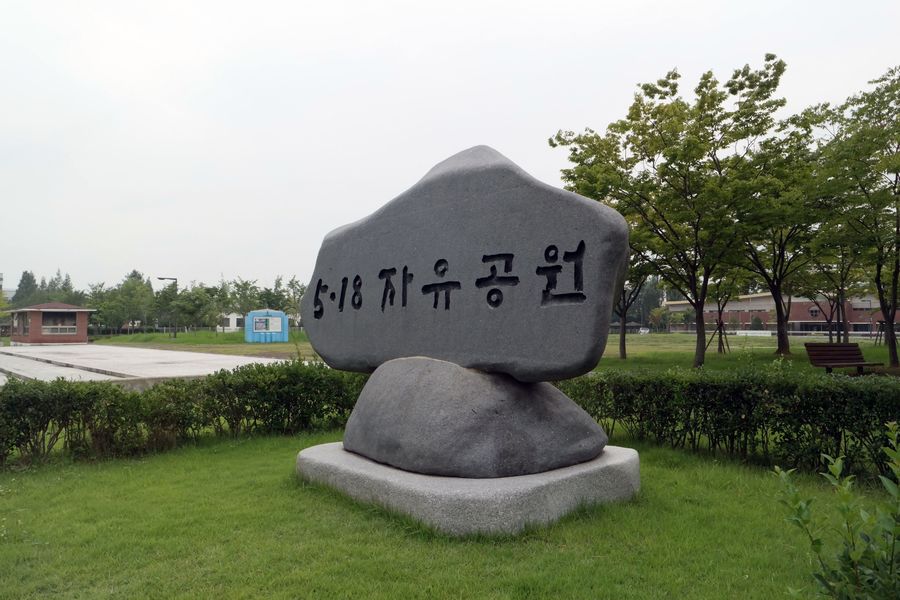 Actually everywhere in Gwangju including busy Chungjangno has traces of democratization movement, but especially this park that had military polices and guardhouses is a representative place of oppression. There are also many meaningful places such as a memorial culture center and cemetry. Other places are quite far from here, so I decided to look around the Liberty Park this time.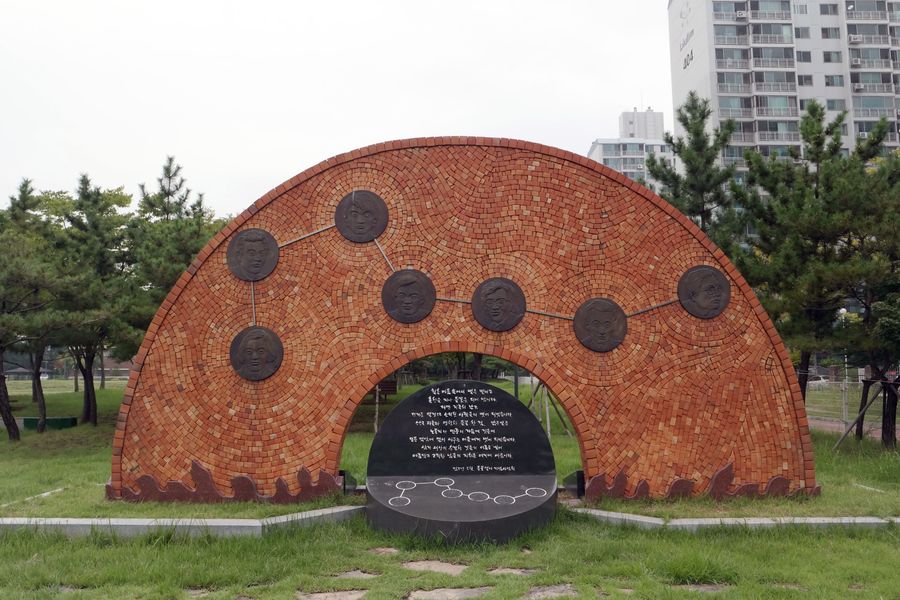 On a street, at the entrance of the park which is not separated from apartments, there is a big sculpture carved with symbols in the shape of Big Dipper to commemorate 7 patriotic martyrs of 'Deulbulyahak'. They played a leading role in the democratization movement.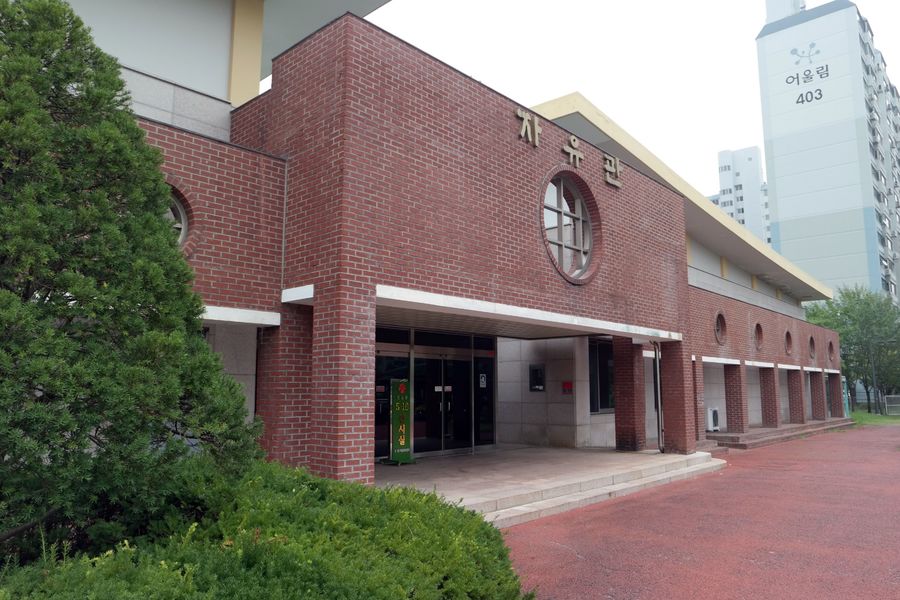 Beyond the symbolic sculpture, there is only a wide field. A building must have been located in this field. Besides, there is a red 'Liberty Hall' building far away. This hall has much material that shows the process of democratic movement and cruelty of military authorities in those days.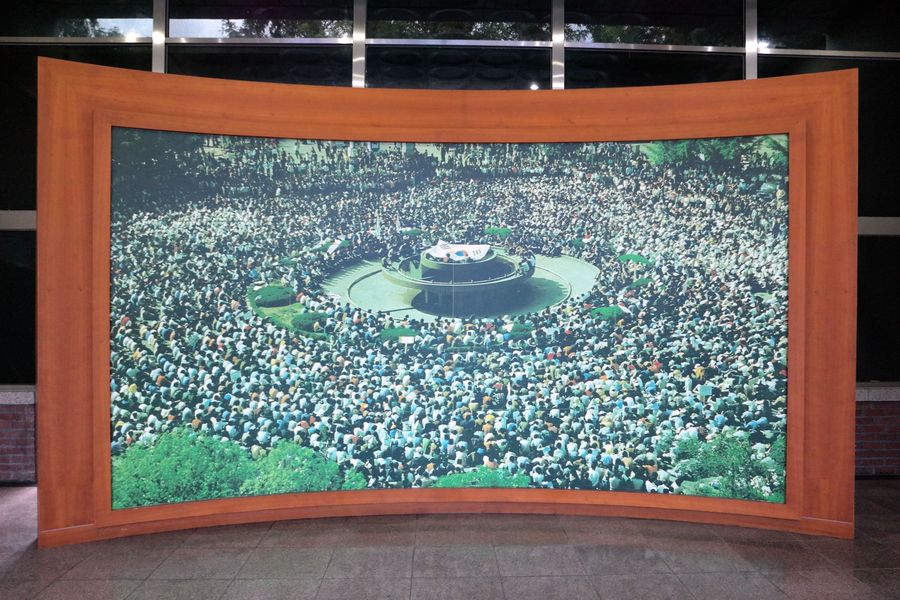 When you enter the building through a thick glass door, you will face a large picture that produces much impression of mood of that time and evokes twinge in emotion.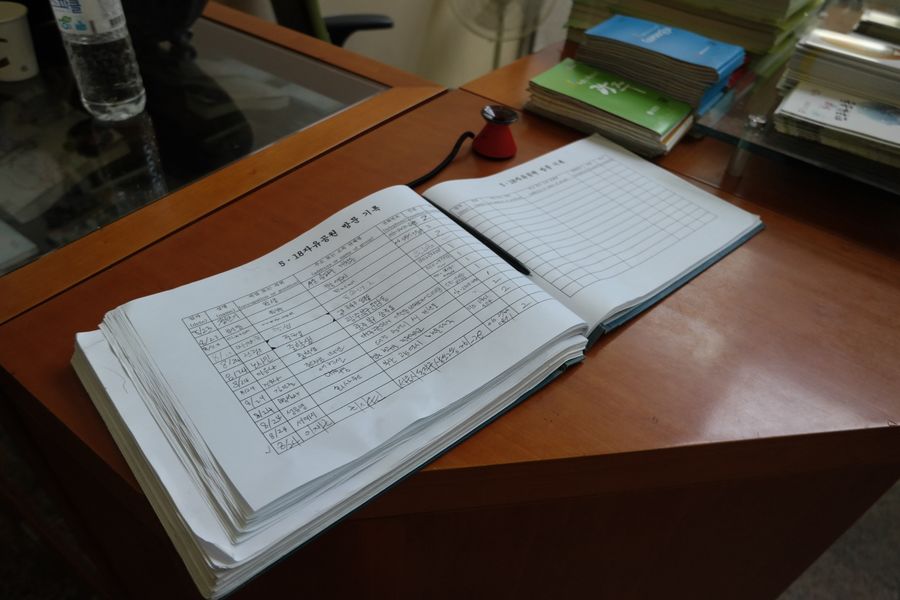 At the information desk, there is a visitors' book that has many visitors' names were written on it. We signed our names in the book and moved forward to exhibition halls.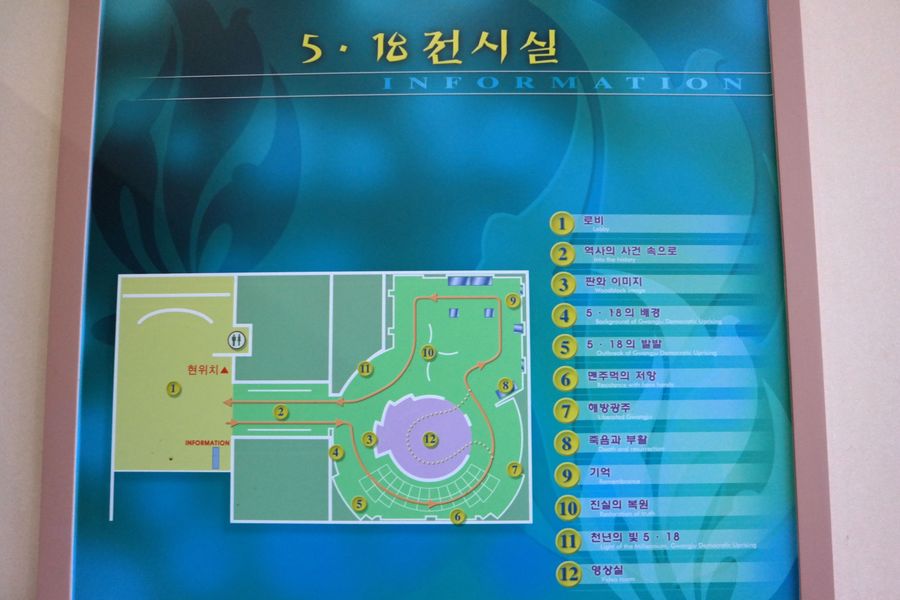 These exhibition halls were quite small and I had a plan to go to 5.18 Memorial Culture Center where I would get more detail information so I looked around with light heart.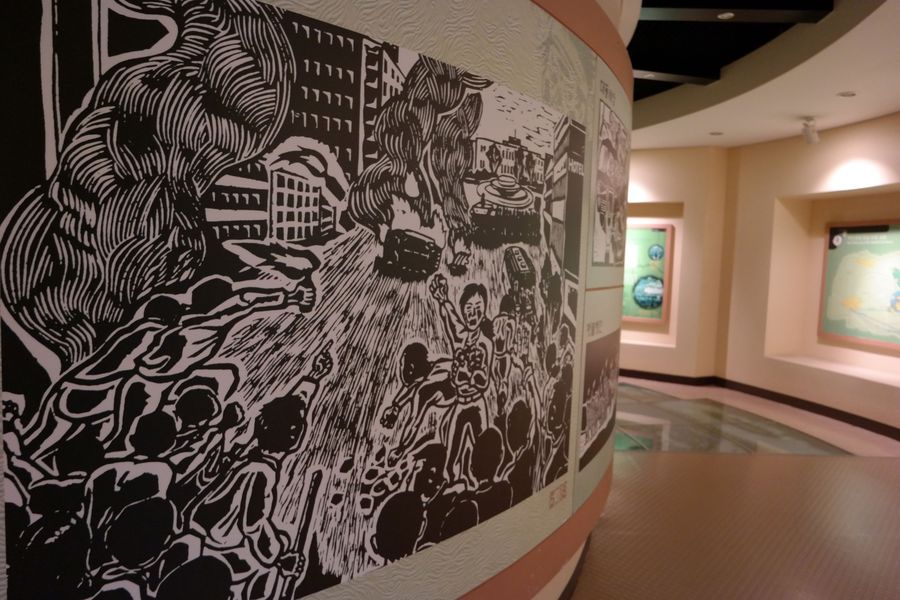 This is a printing work that expresses the day of the movement. It seems these solid colored works touch more than colorful ones.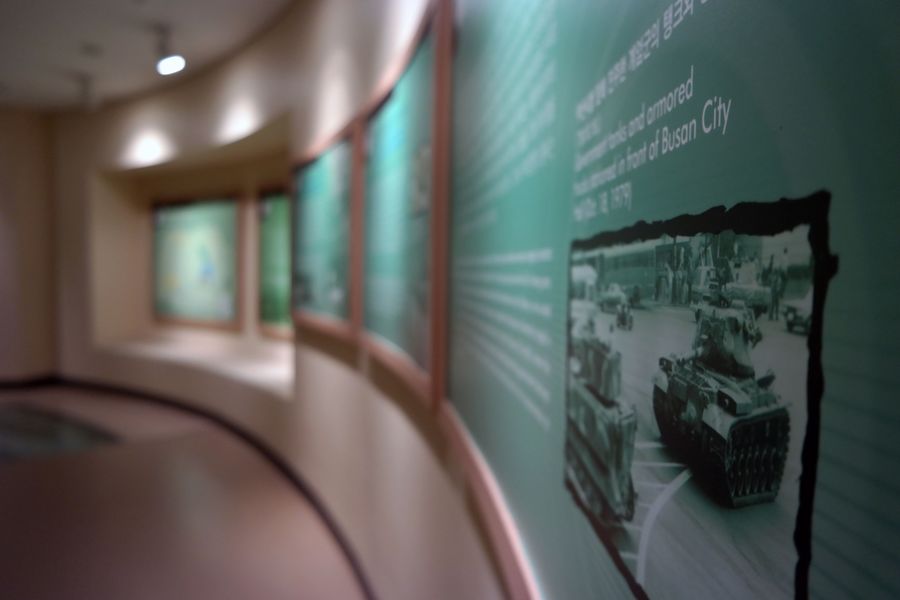 It was quiet because we were the only visitors. On the wall, there are information and pictures that explain what was source of the movement and how military authorities suppressed people by putting in special forces and tanks.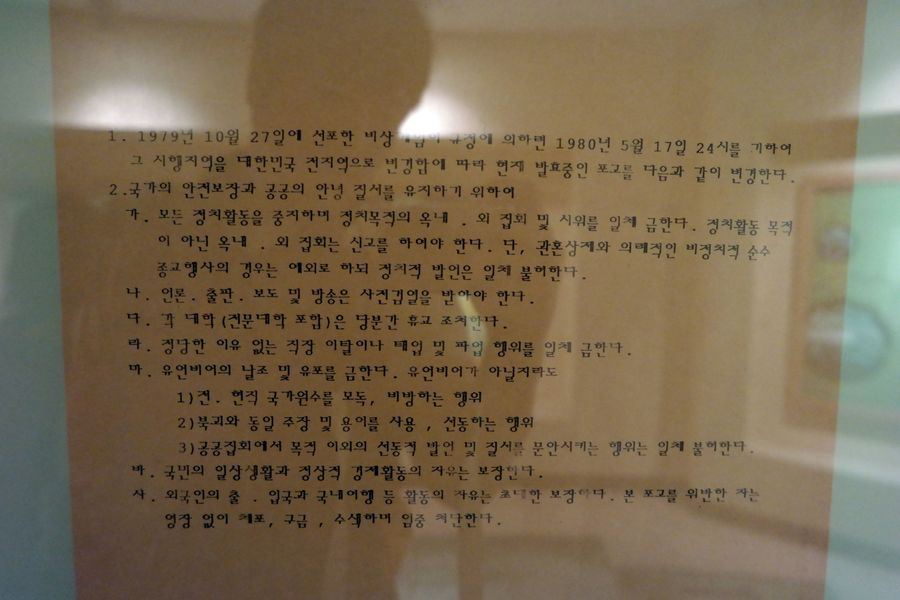 Gwangju citizens participated in the movement for democracy appealing for the abolition of the martial law, resignation of the president, and release of Kim Dae-jung. Military authorities responded on their demand with the stronger martial law and 'Decree Number 10'.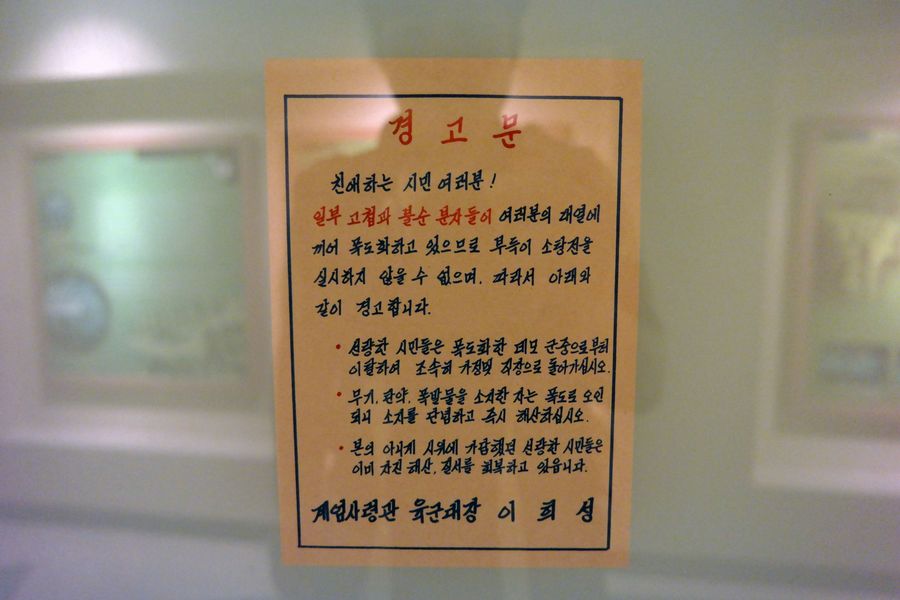 The number of victims increased as the suppression became more and more violent. They were even denounced as spies and the rebellious under a falseaccusation.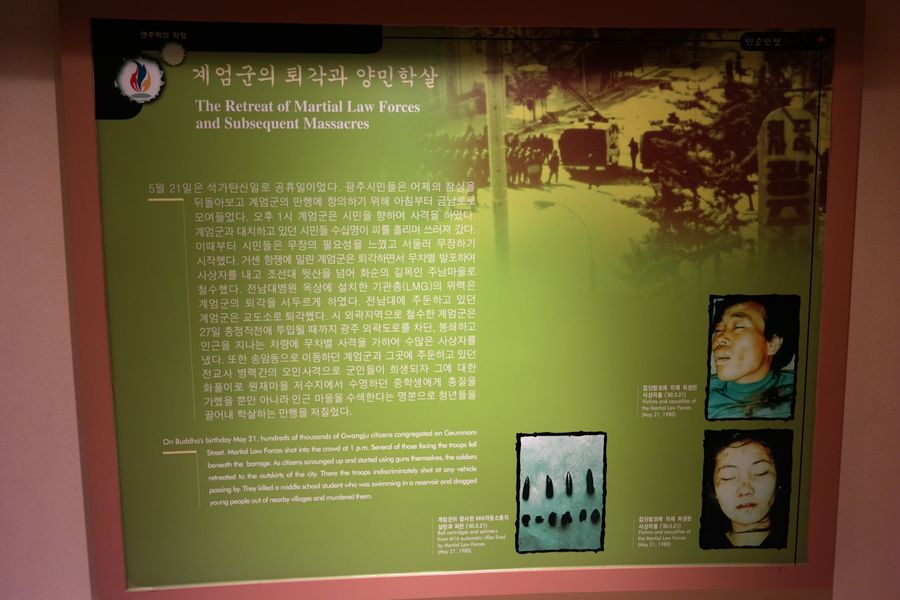 It seems terrible because there are detail descriptions of victims like innocent citizens and civilians and massacre of children.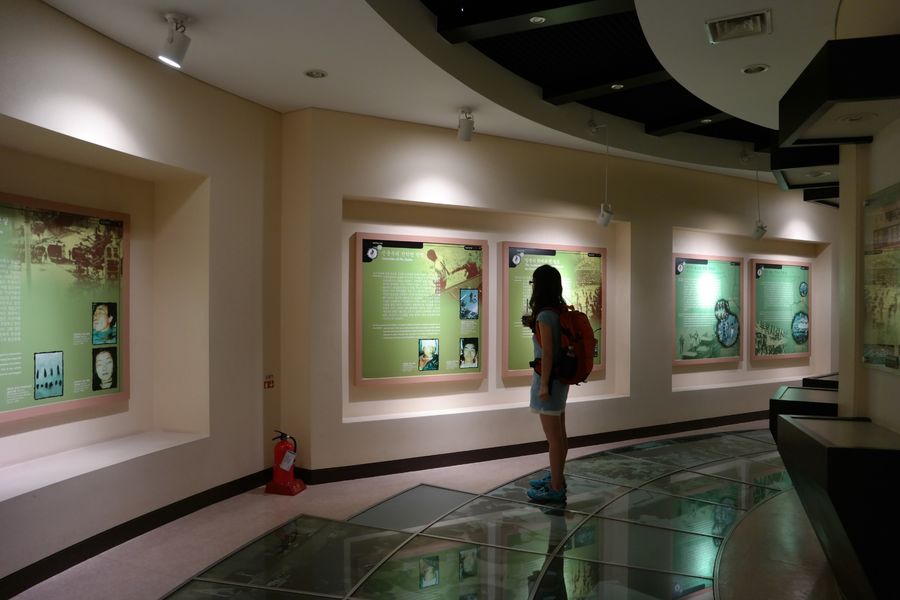 Chodingi looked around pictures one by one according to the order of events. It's too bad that only two of us were the only visitors.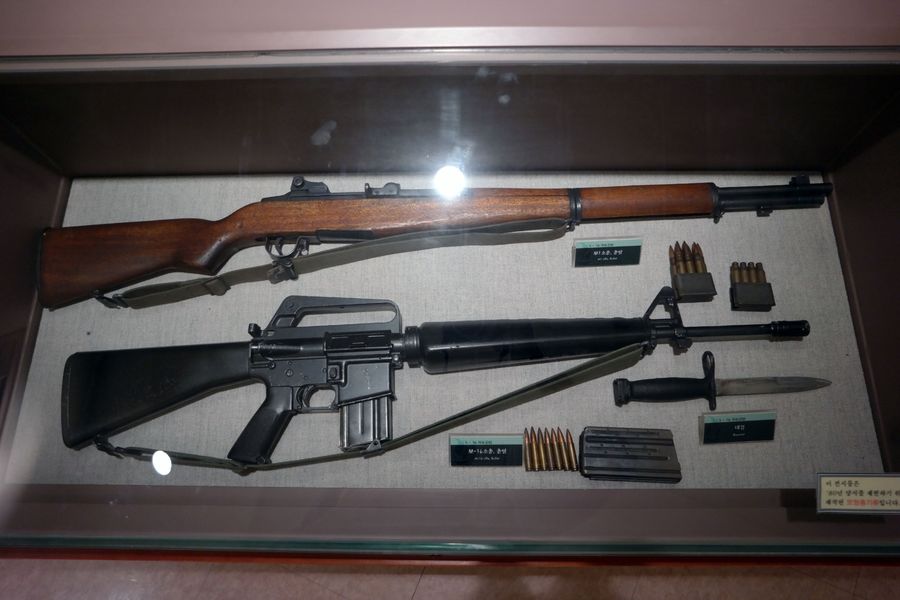 Used rifle M1, rifle M16 and bullets are on display in a glass box.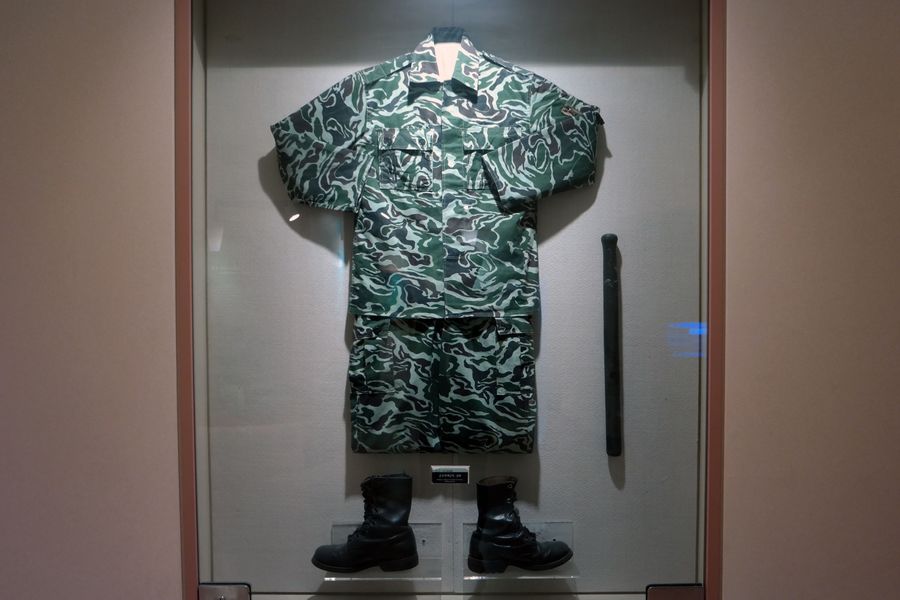 A uniform and a cudgel of airborne troops sent by military authorities. Soldiers who have to protect the country were trained in order to suppress the people.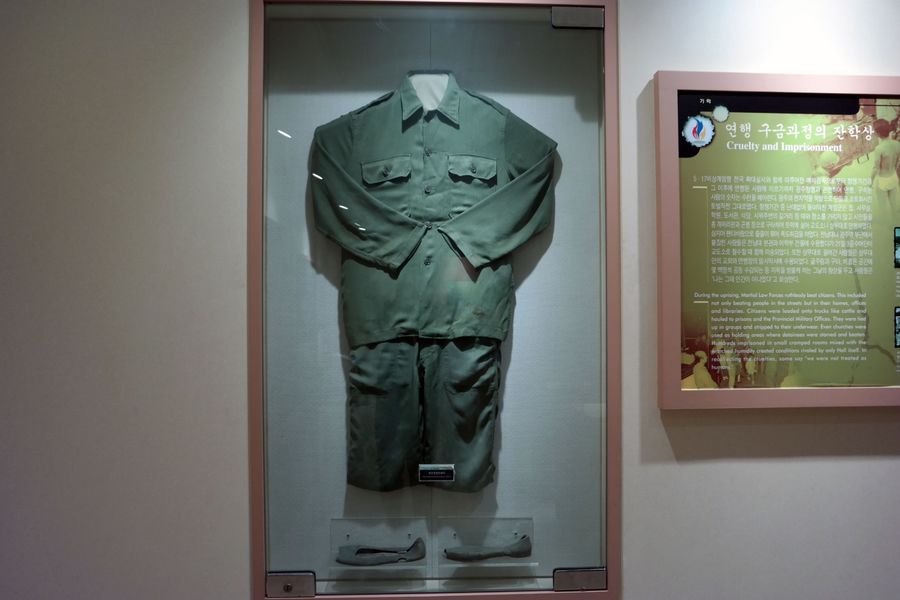 I can not believe that arrested citizens and students wore clothing which seemed like the prisoner's uniform in Japanese Colonial era.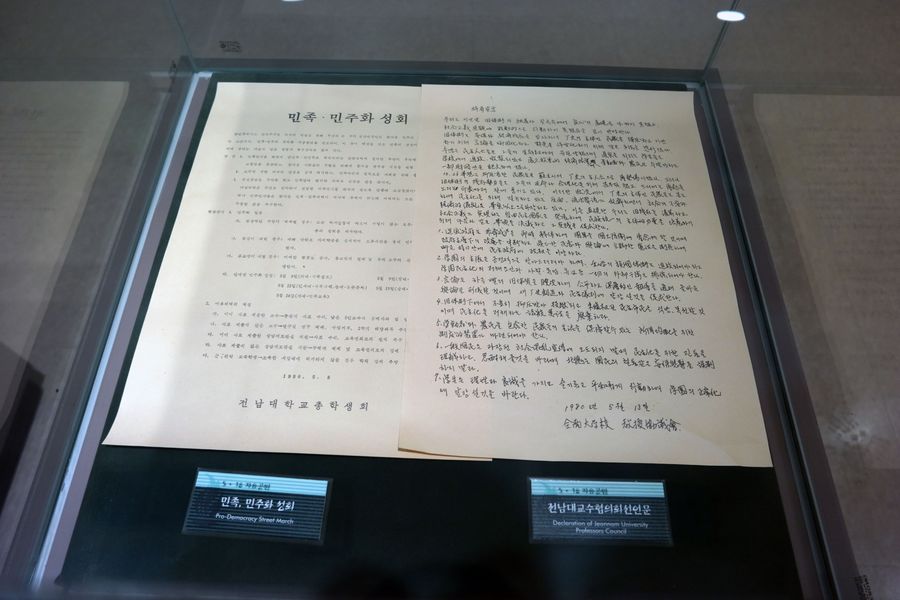 Absolutely there were many similar types of movements for democracy in many regions in Korea, but Gwangju was the biggest region where almost whole city was damaged. That's why many reports about intellectuals of Gwangju and Jeollanam-do are left.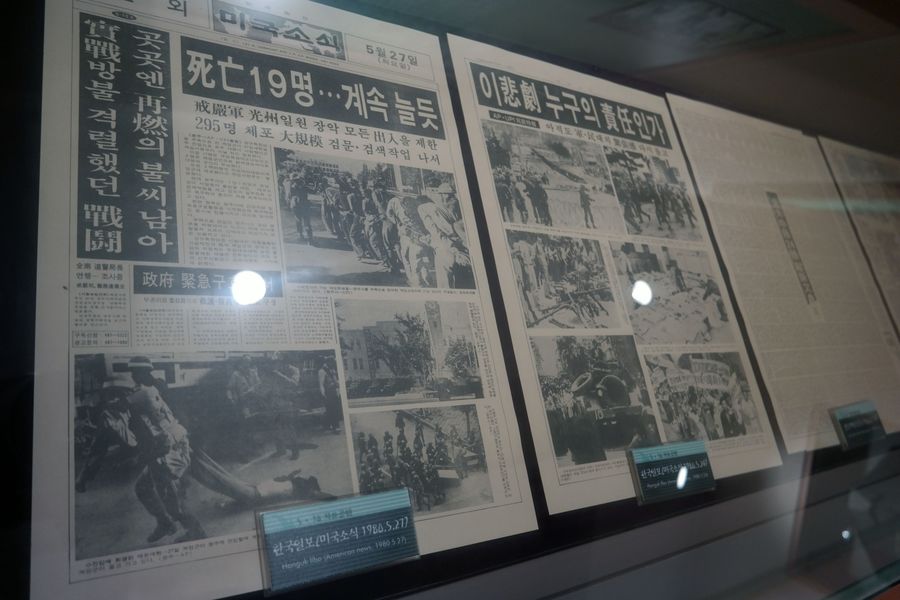 People in other cities and provinces couldn't here any news about the movement due to controlling over media and sealing off the area.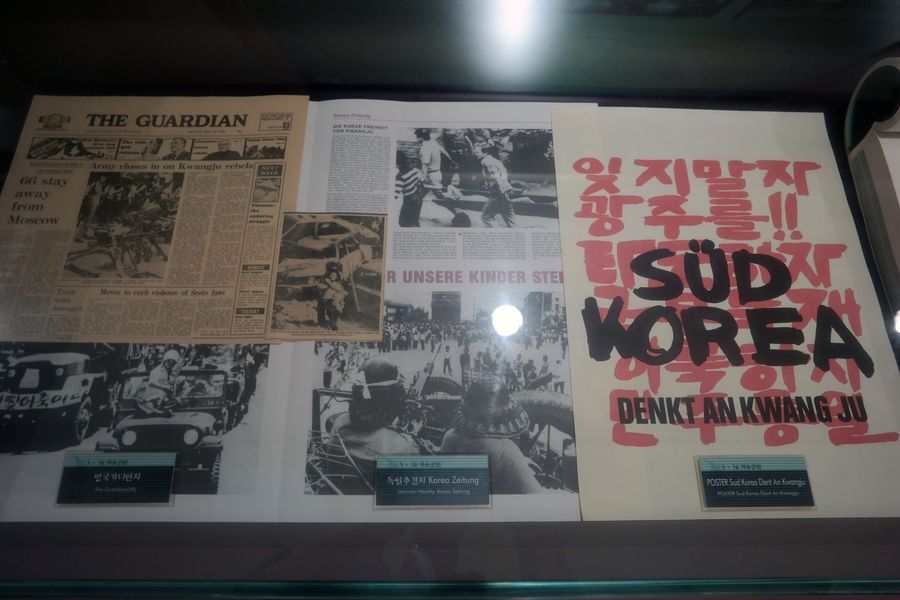 The only way to hear the news was foreign press or media. This is really dark history of Korea.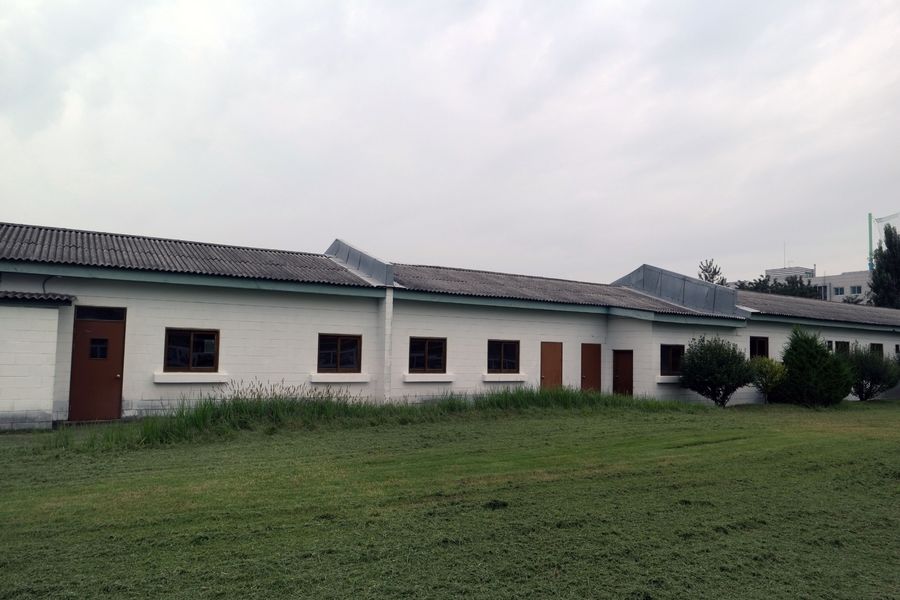 We went out from the liberty hall and moved to actually used camp and guardhouse of military police and military law court.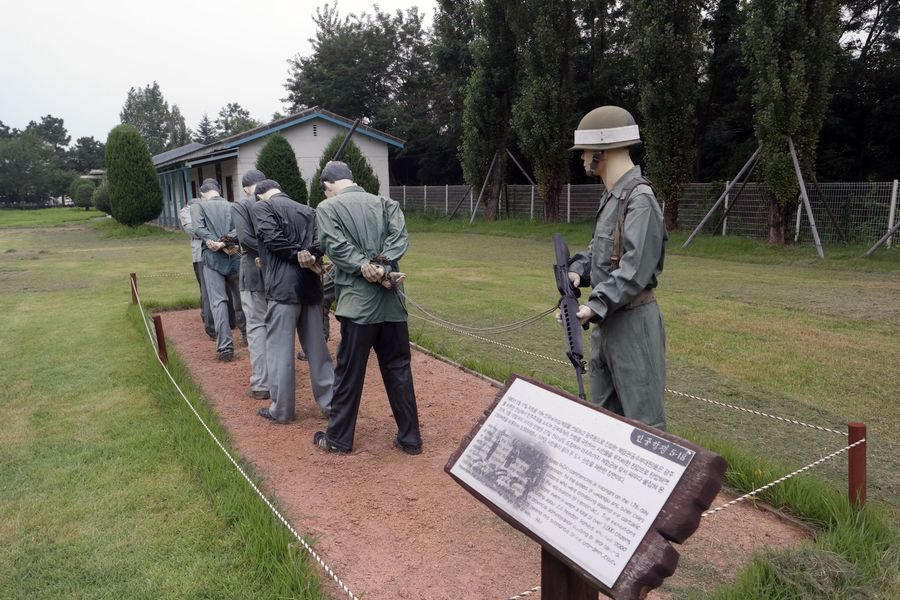 Passing by the entrance, there is mannequins that reproduces an arresting scene on the green grass. People were arrested by a soldier with a gun.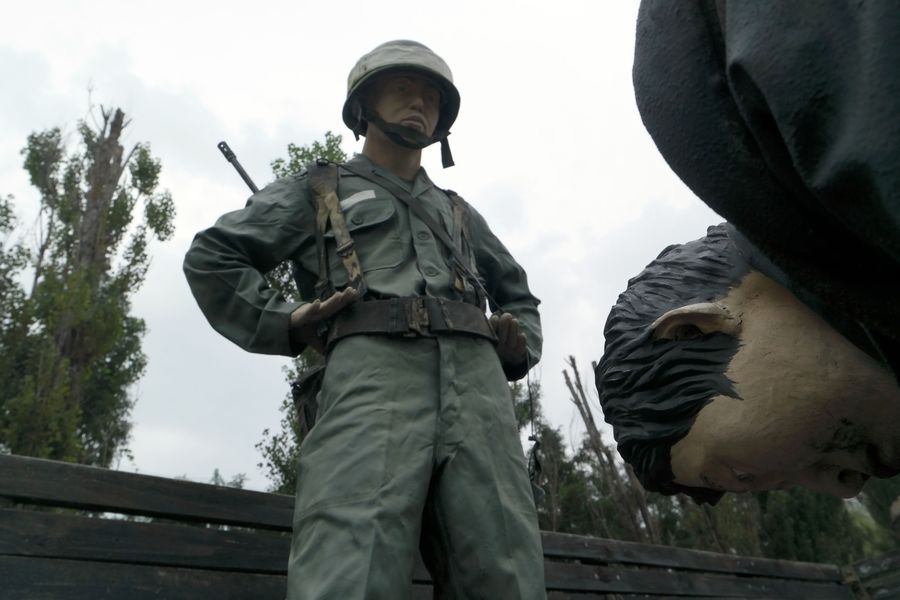 On the big truck, a solider gives a man a black look and the man in plain clothes bends his knees and neck.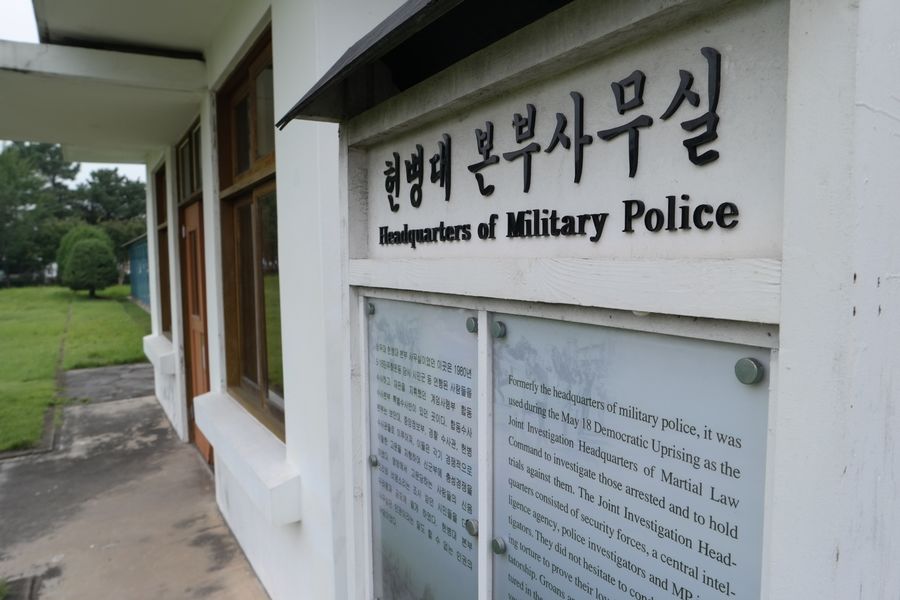 First building that I face inside is headquarters of military police. It's kind of investigation room. Many threats, assaults, and tortures happened here.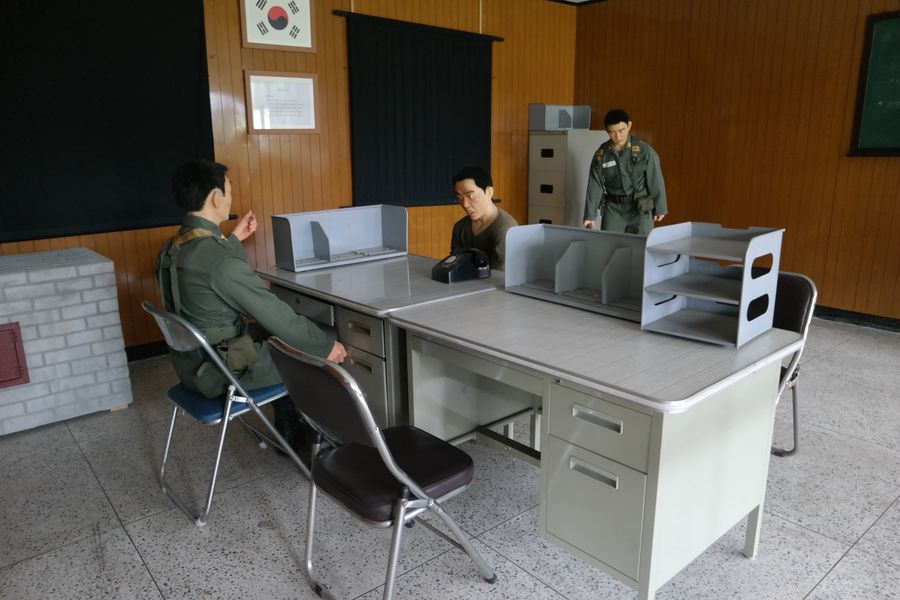 In the office, there are censors that explain about the situations of that time and building through a speaker when visitors approach to the censors. They are very helpful for seeing around the office.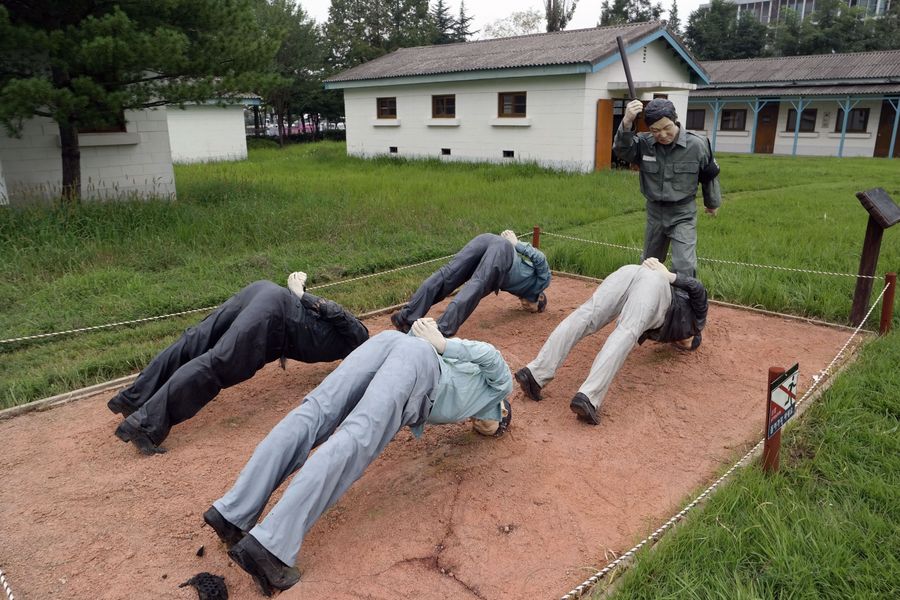 On one side of the yard, you can see a solider who brandishes a club and implements a cruel treatment, called Wonsanpokgyeok.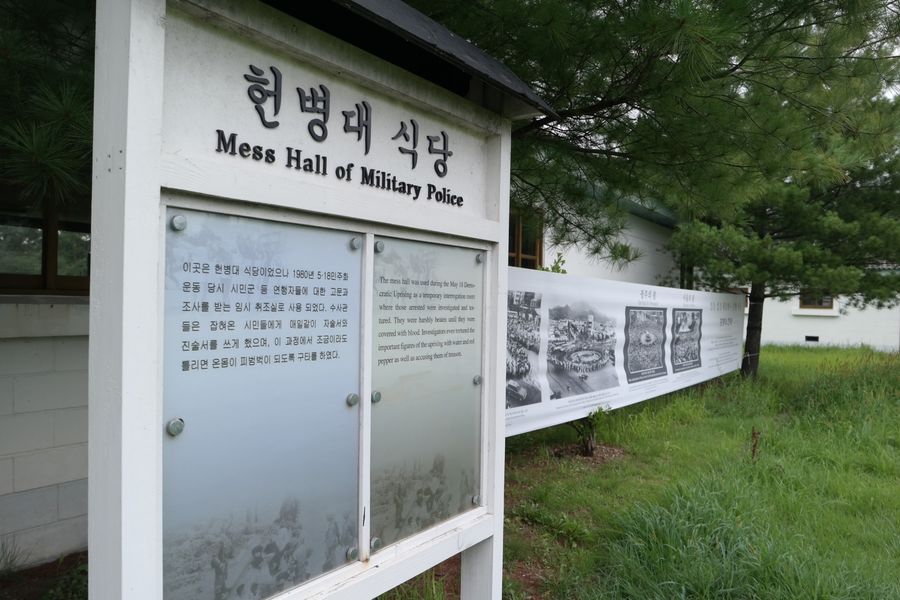 The next building is a mess hall of military police. Here was not an exception.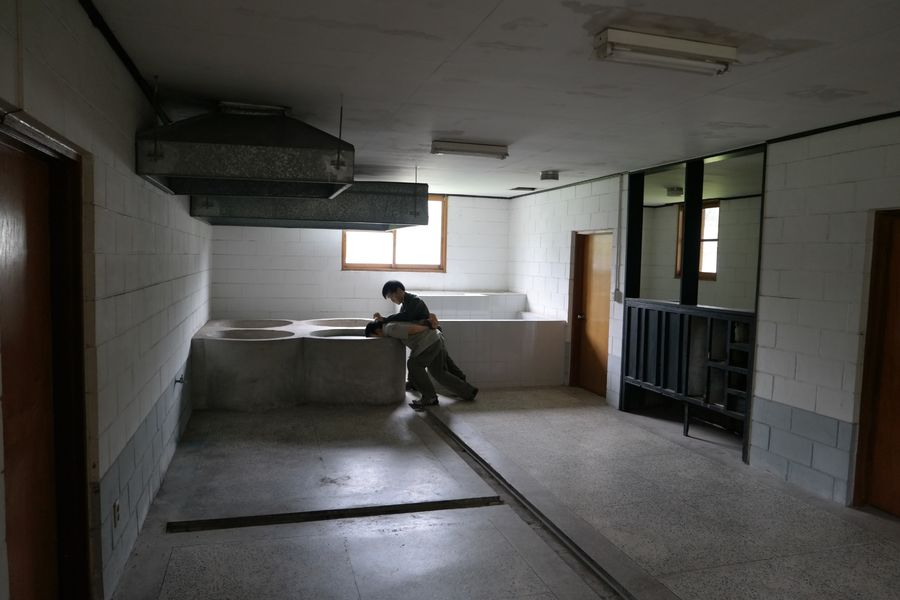 It was also used as a temporary interrogation room due to the accessibility to water and a number of prisoners.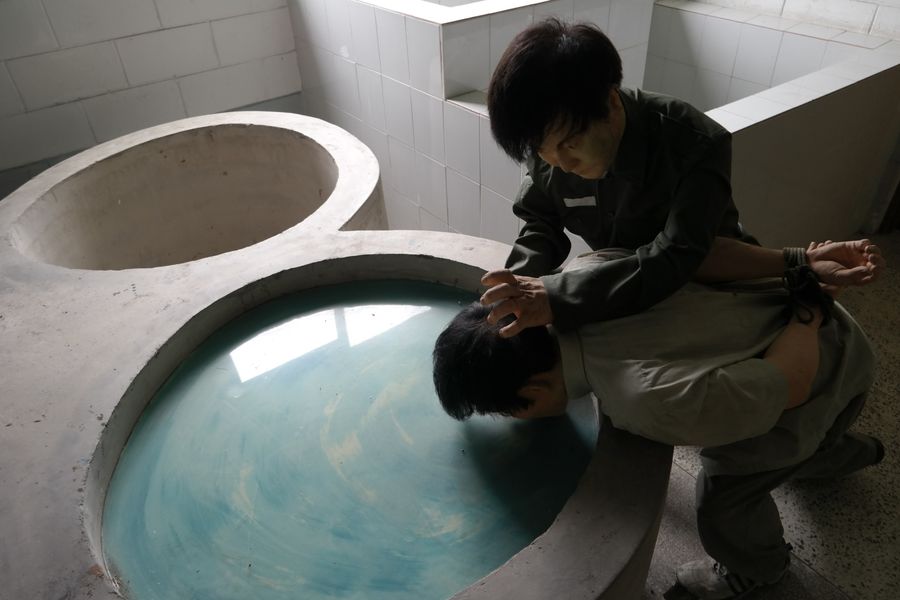 The most evil-looking mannequin in the museum is torturing a man.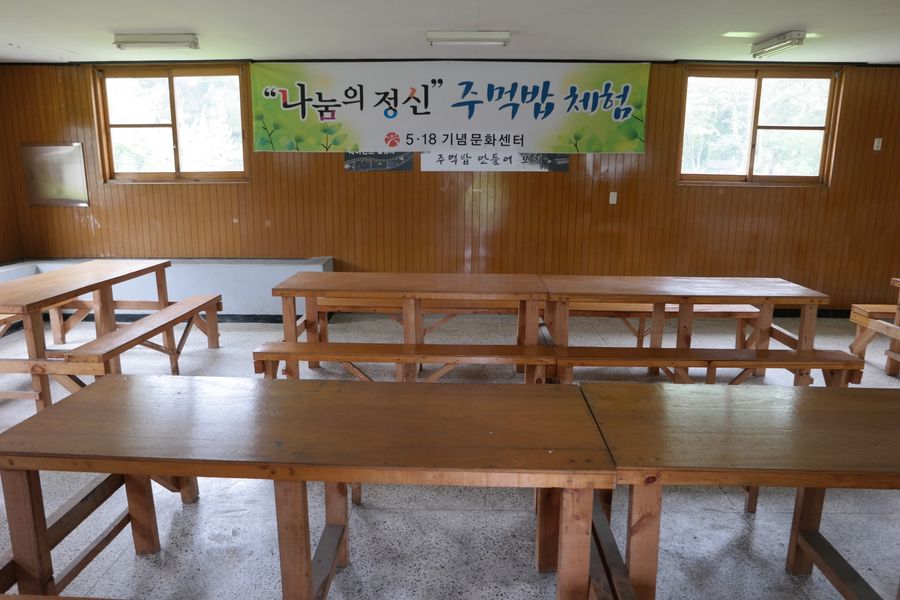 Sometimes you can experience making rice ball, but it seems there is no experience event today.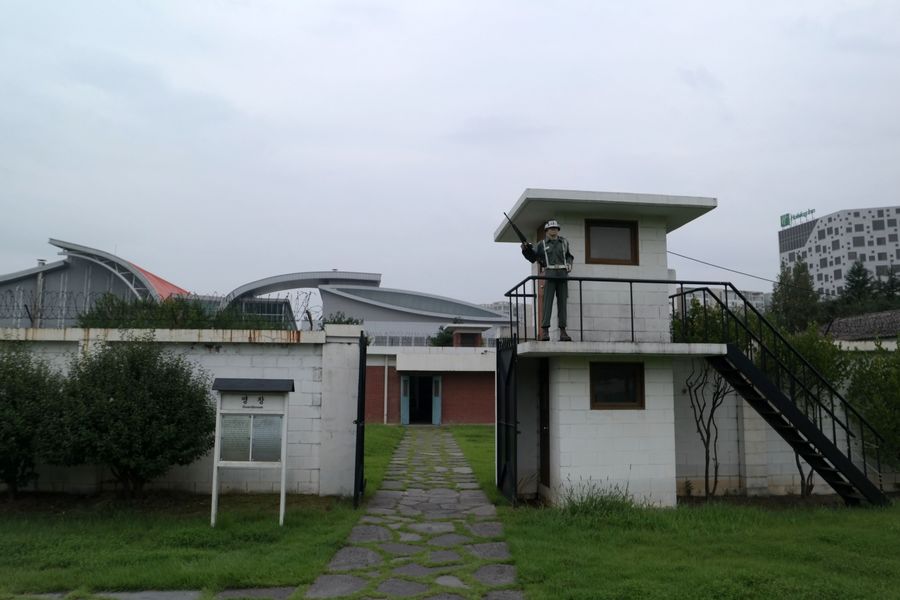 It's time to see around the key facility, guardhouse where imprisoned people. Wall which encloses the guardhouse is surrounded by barbed-wire fences.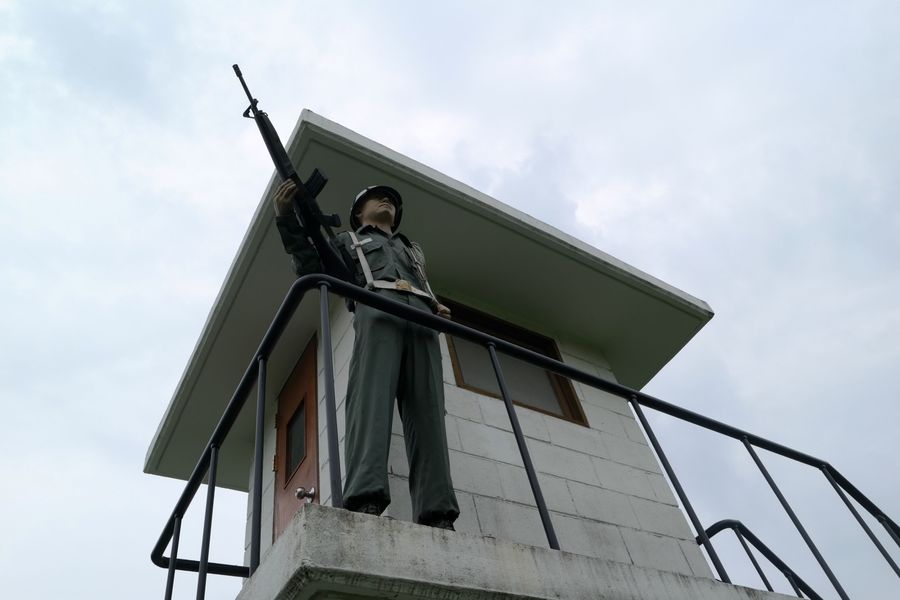 You can see a soldier mannequin who is guarding the building from on high. People must have trembled with fear.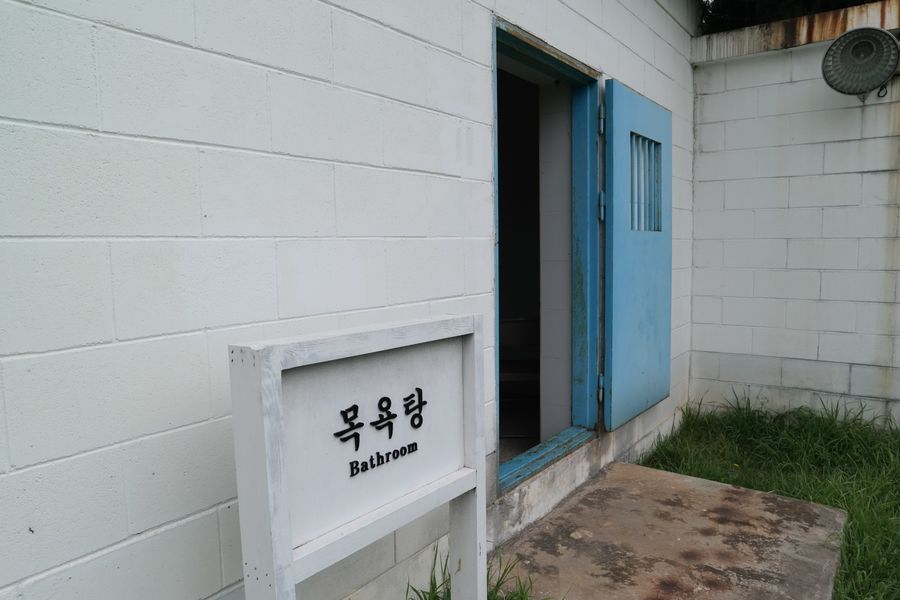 The guardhouse has bathrooms but it looked so small compared to the number of people. It must have been hard for them.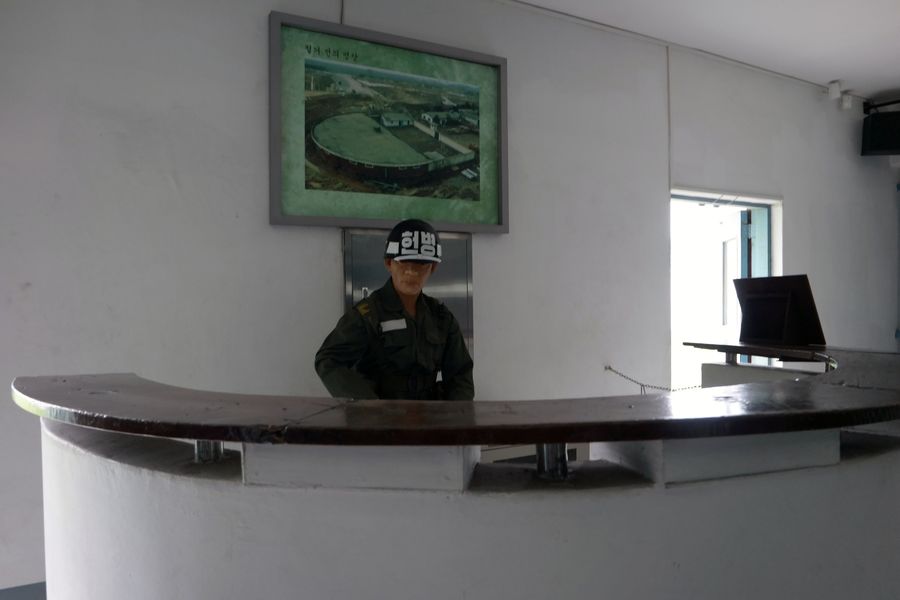 The guardhouse looks like a microcosm of Seodaemun Prison where I have been. A semicircular table is set inside. This structure allows a controller to observe people at a glance.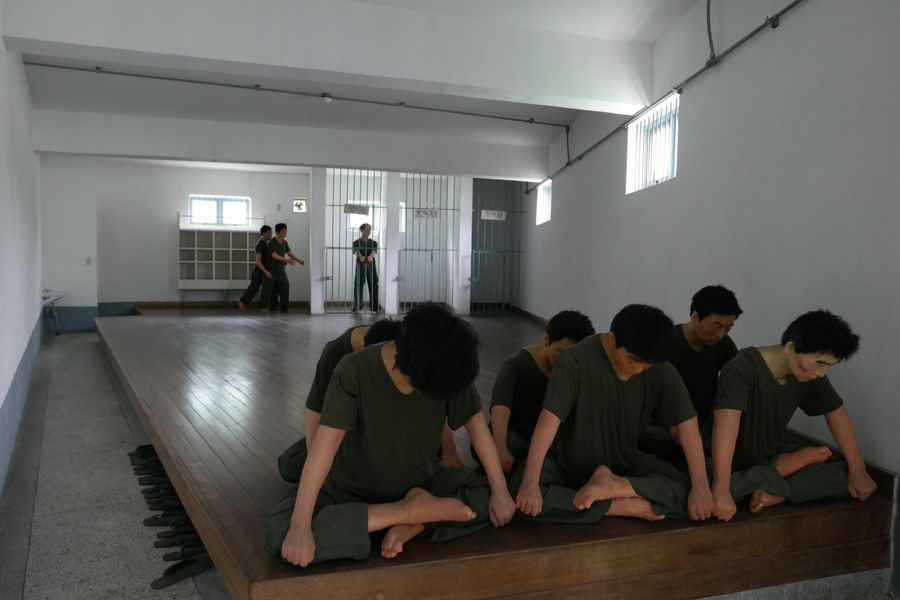 Beyond steel-barred windows in a fan-shaped prison, there are mannequins whose faces are mass of sores. It is full of spine-chilling atmosphere.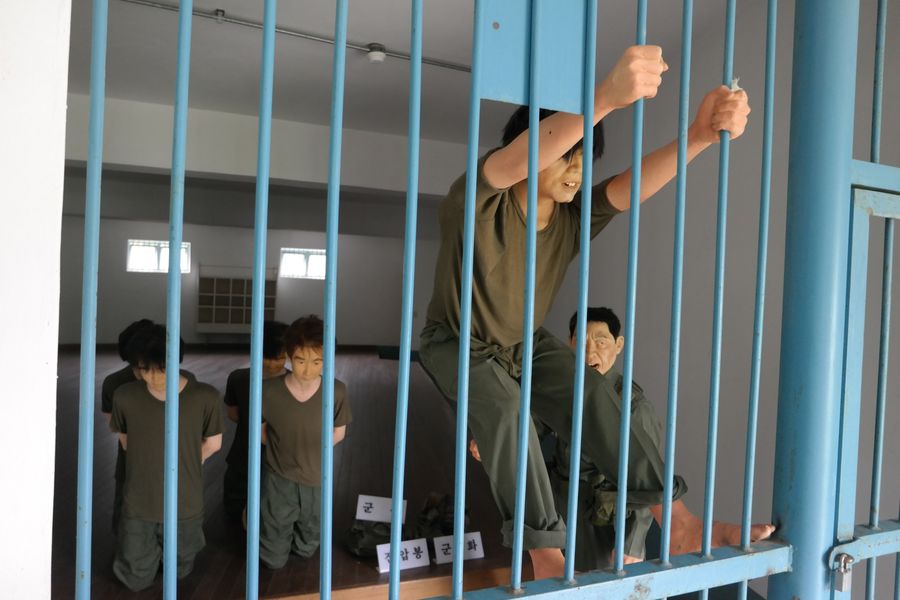 It seems that a man hanging from steel-barred windows is under punishment. There are kneeling down prisoners and various military equipments behind him.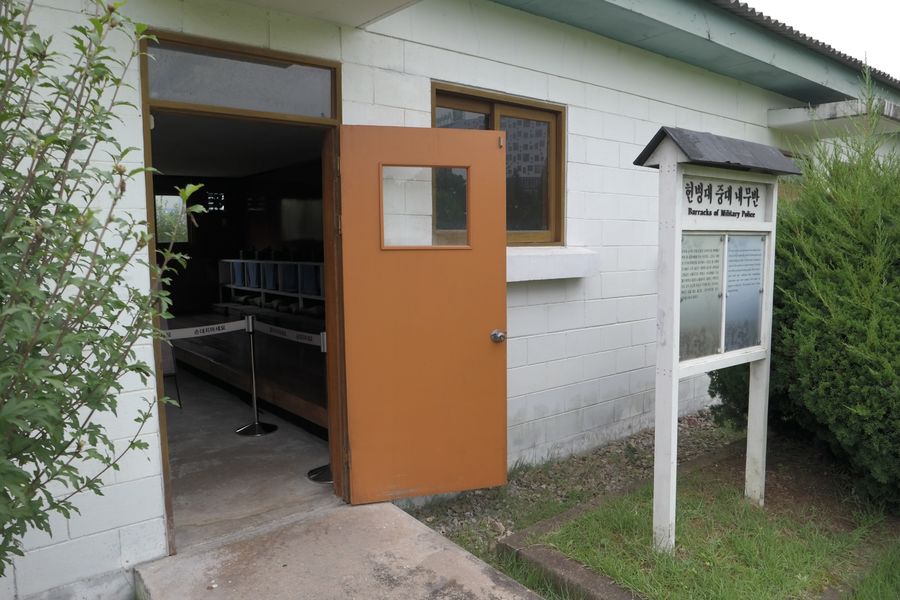 Here is barracks of military police where the soldiers lived. It has not many attractions compared to other places but at least it looks normal.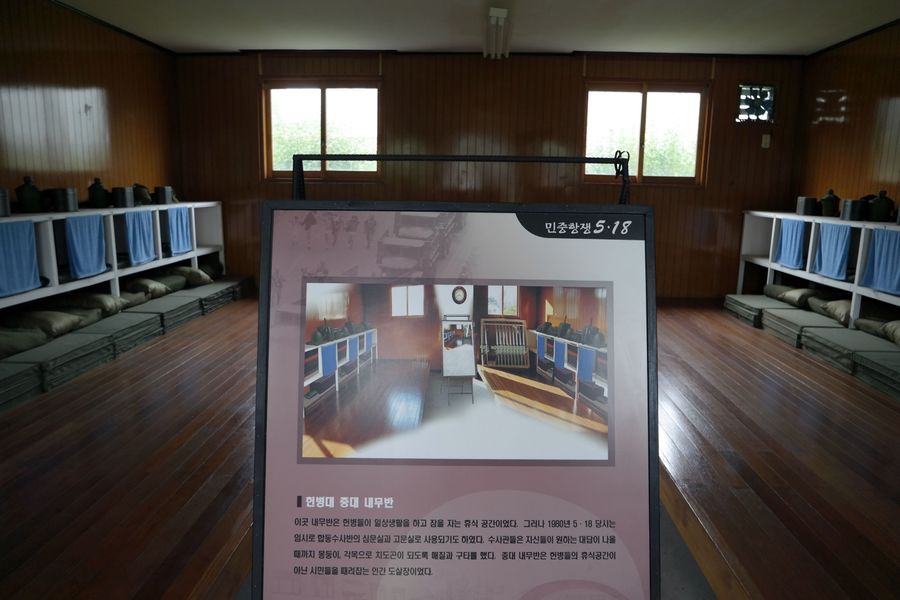 One side of the wall was decorated like normal barracks with M16 rifles, but here was also used as an interrogation room and torture chamber. Unlike other buildings, there was no announcement here. We had to read an explanation.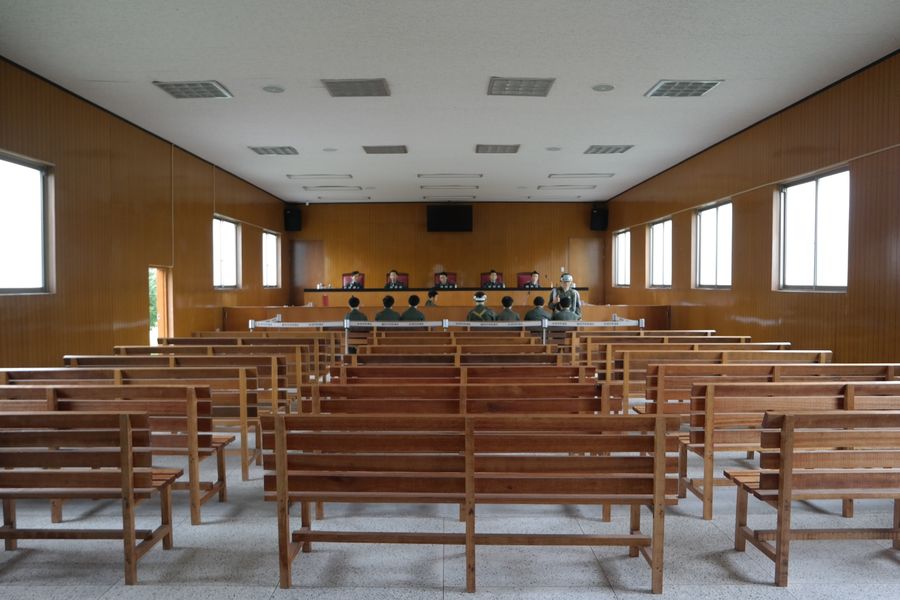 We were about to miss out but one of managers let us know the military law court. It exactly reproduced the tribunal in TV dramas.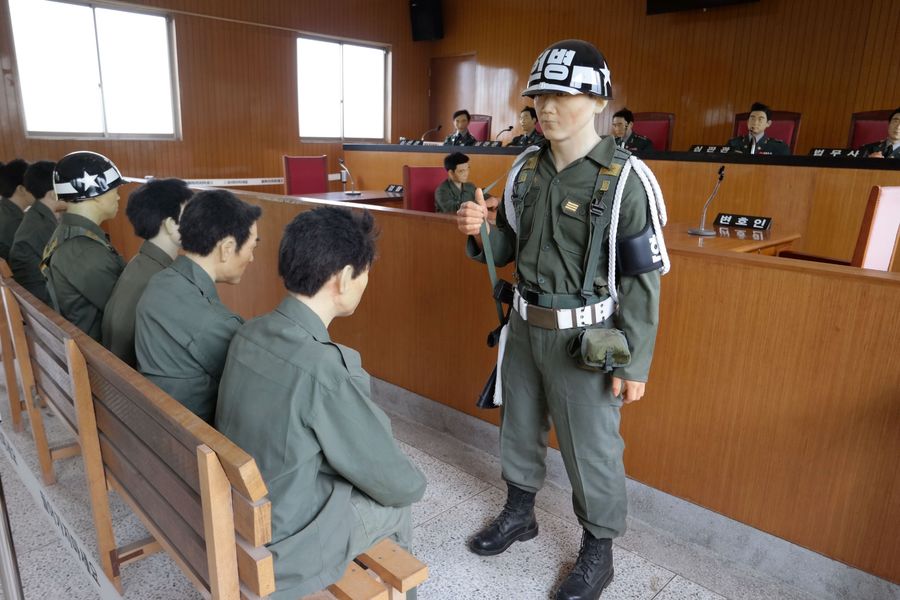 Under the martial law ordinary people were tried oppressively and irrationally in the military law court. I would say this time was dark age when everything including the human right plummeted.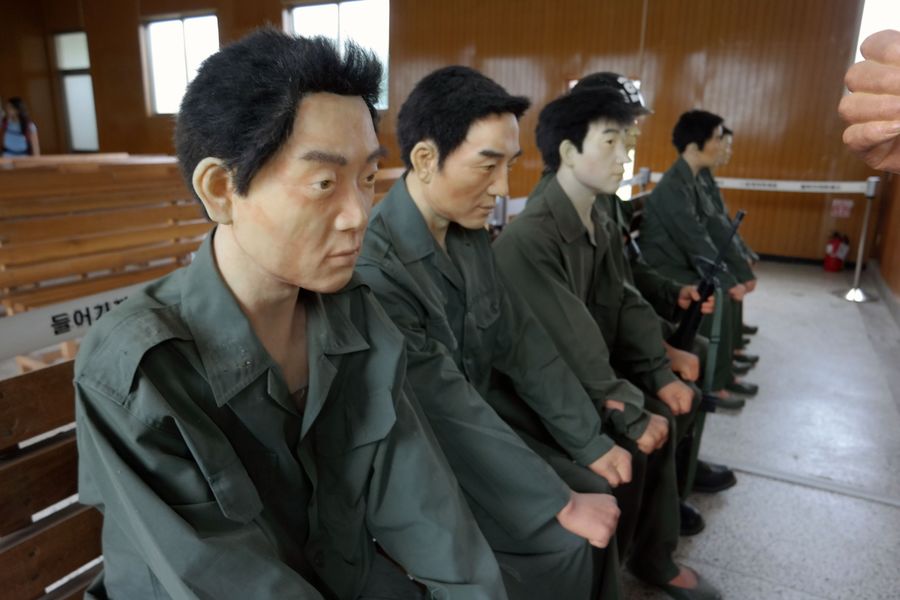 In the front row, there are mannequins who seem so nervous. I can imagine how fearful and nervous the accused were.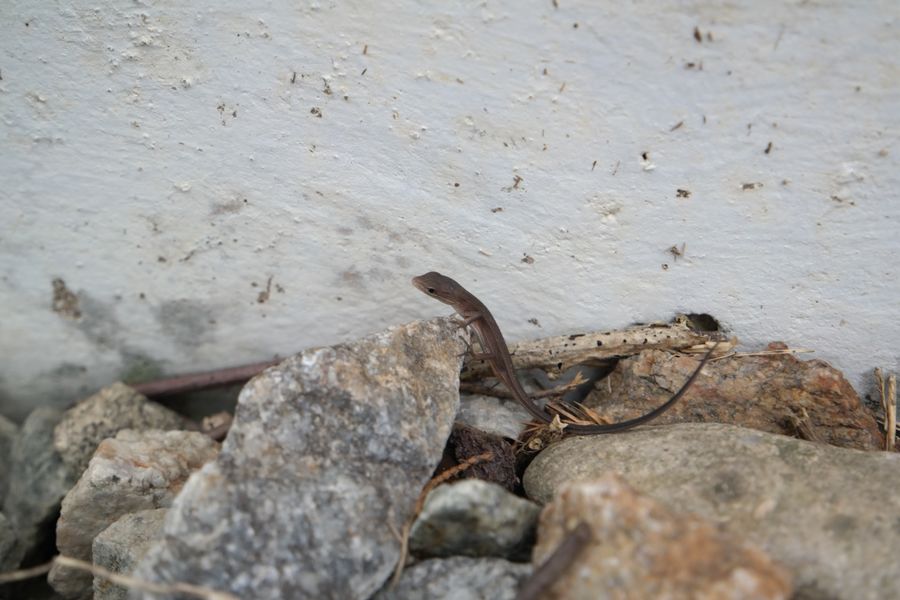 A salamander showed up in front of the military law court. What I watched in this park would be little part of what actually happened, but I could see much more things than I had expected. I just felt sorry that there were only 3 or 4 visitors throughout the tour in the park. I directed my step steps toward the next destination with hope that the 5.18 Liberty Park would become more popular tourist site.
Map : click
Address : 1161-6, Chipyeong-dong, Seo-gu, Gwangju-si
Telephone : 062-376-5183
Open Hour : 9 am ~ 6 pm
Entrance Fee : Free