5.18 Memorial Culture Center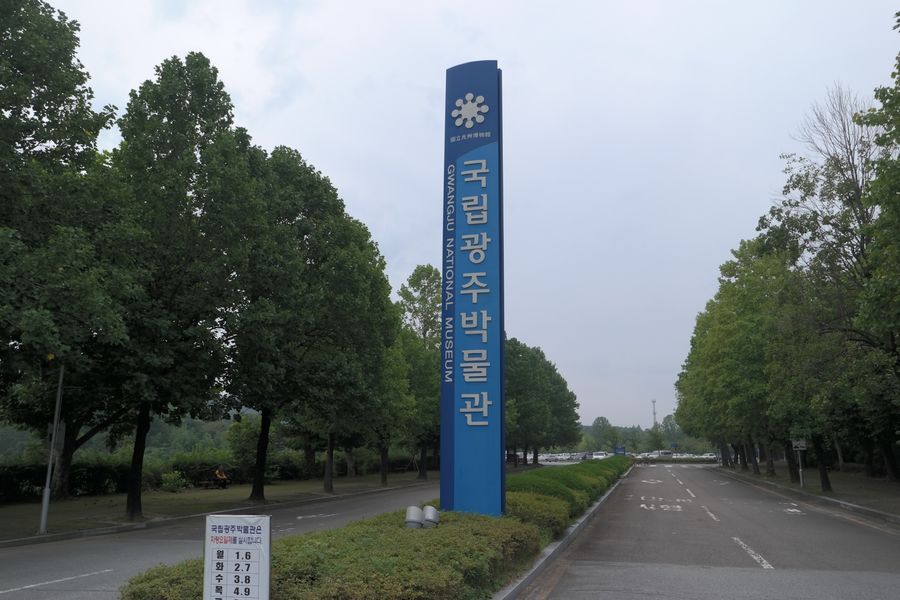 We took a look at desperate Gwangju in the modern history and moved our steps to 「Gwangju National Museum」.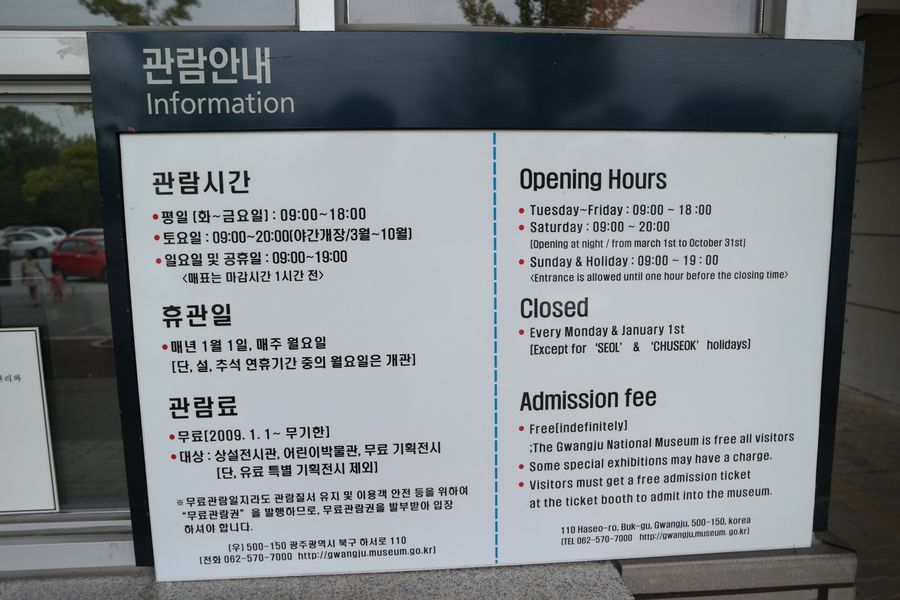 The Gwangju national museum is located on the north of the downtown. It's free as other national museums.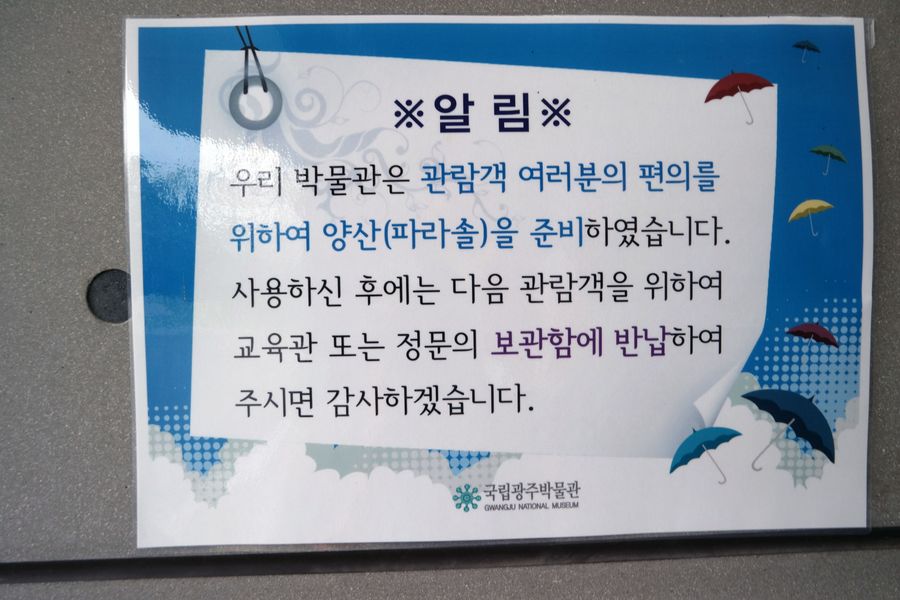 The museum lends parasols because it's still sunny summer. It's not that useful in this cloudy and rainy weather like today~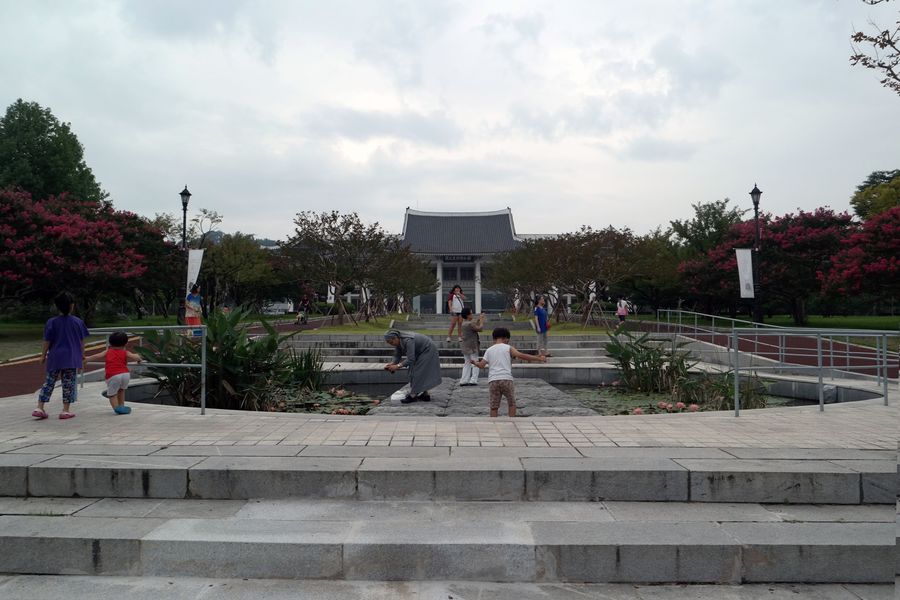 There is a view of museum beyond a square decorated with diverse landscaping trees after a ticket office. Lotus flowers are in bloom along the passage and visitors are taking pictures of the flowers.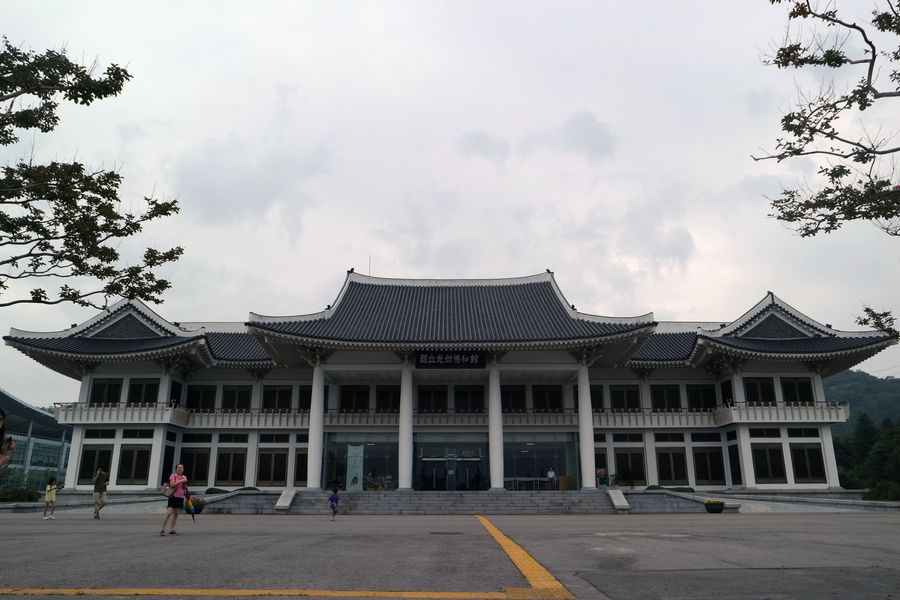 This museum is bit smaller than other national museums, but Hanok(Traditional Korean-style house)-shaped roofs are impressive.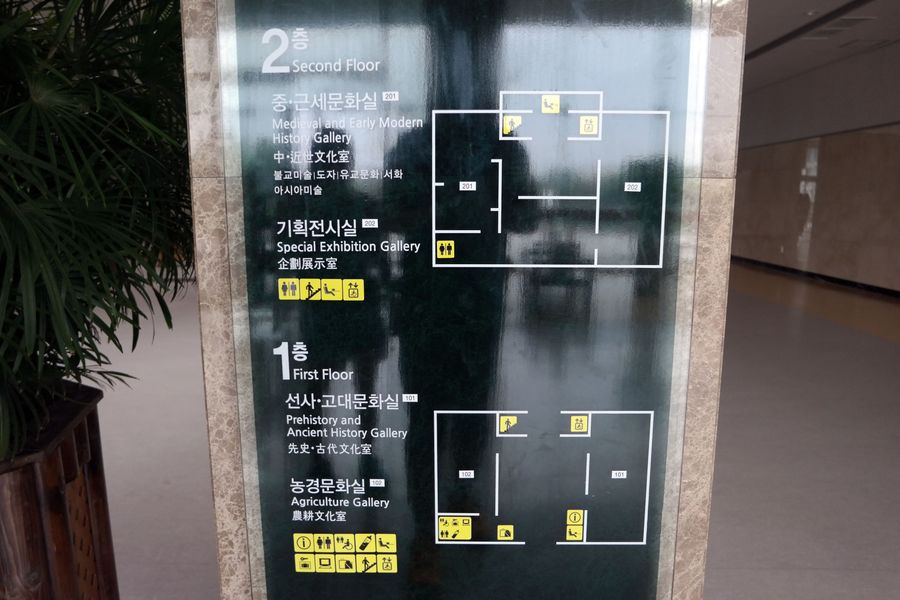 The museum is a 2-story building that consists of 4 parts of galleries. The Prehistory and Ancient history gallery and agriculture gallery are on the first floor. There are Medieval and early Modern history gallery and special exhibition gallery on the second floor.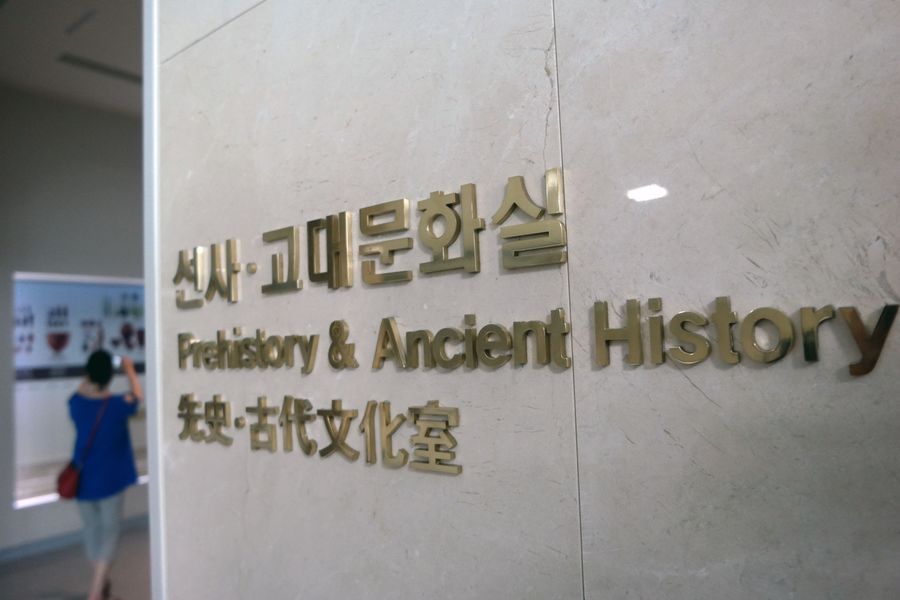 We picked up an information pamphlet and entered into the Prehistory and Ancient history gallery beside the information desk.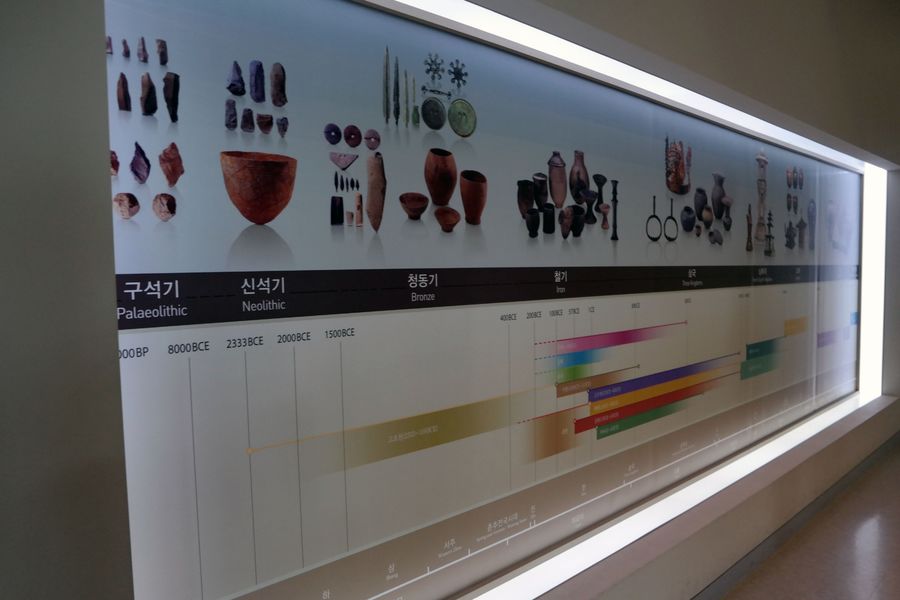 We could see relics from the Stone Age and Bronze Age as well as charts about general history of Korean Peninsula.
These parts are all similar to ones in other museums, so we simply look around here. I hope specific local relics are exhibited.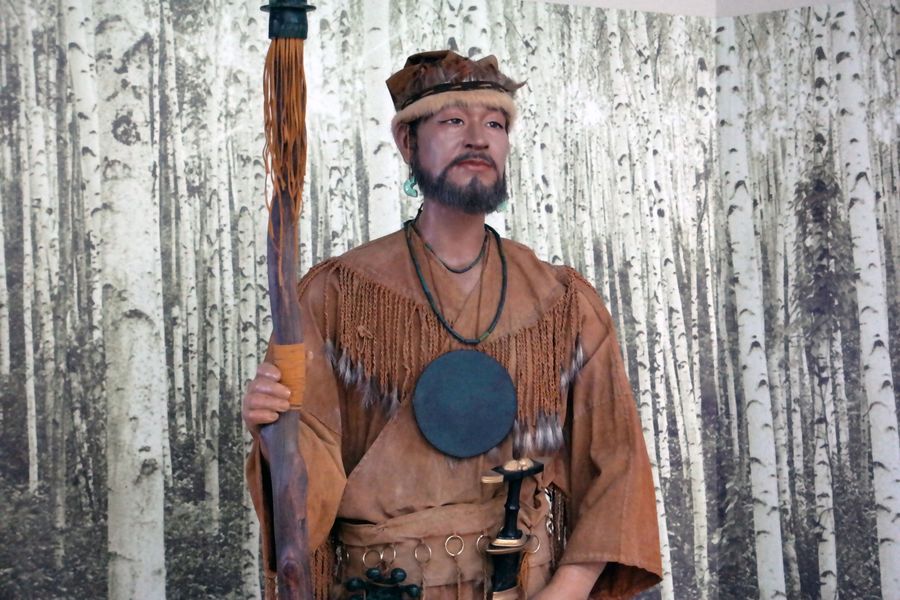 It's a model of an early man decorated with many different relics. I have seen each relics often, but it's new to see all things at once along the usage.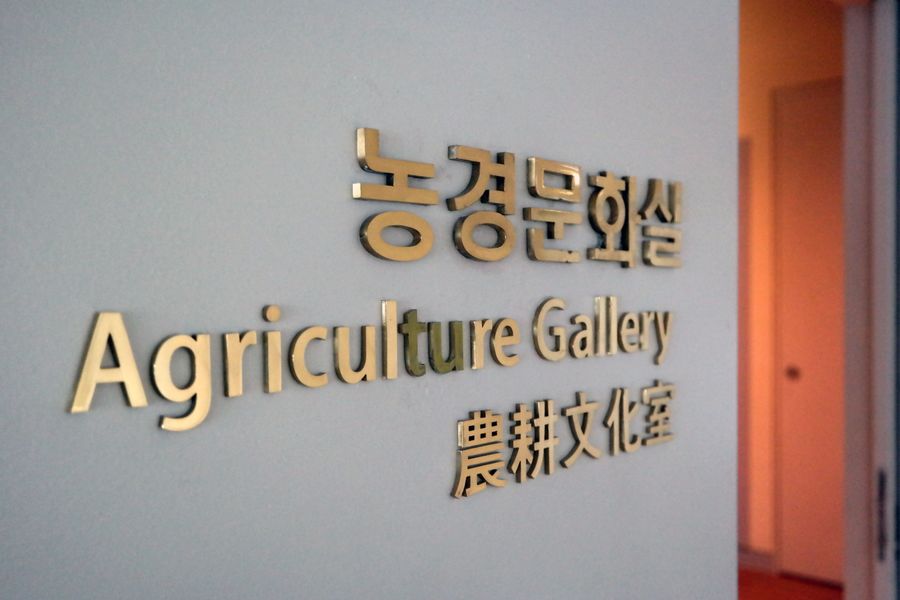 We quickly finished looking around the prehistory and moved to the agriculture gallery.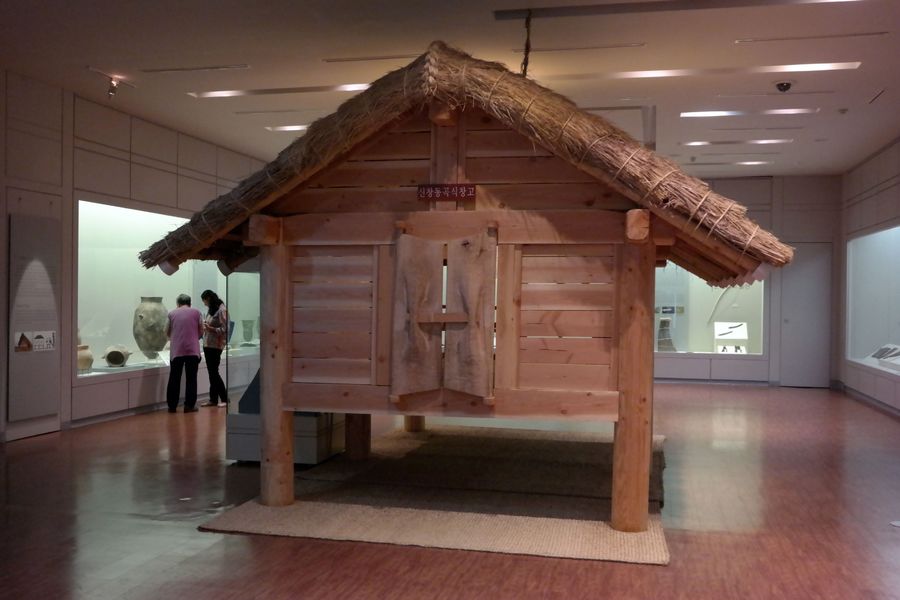 It's a restoration of warehouse found in Shinchang-dong in the front. 'Yes~ Like this~'. It's now allowed to go into the warehouse but you can open the door and look inside.
Inside the house is well-made as well as outside. Grains are hanging on a ridgepole and earthenware is situated.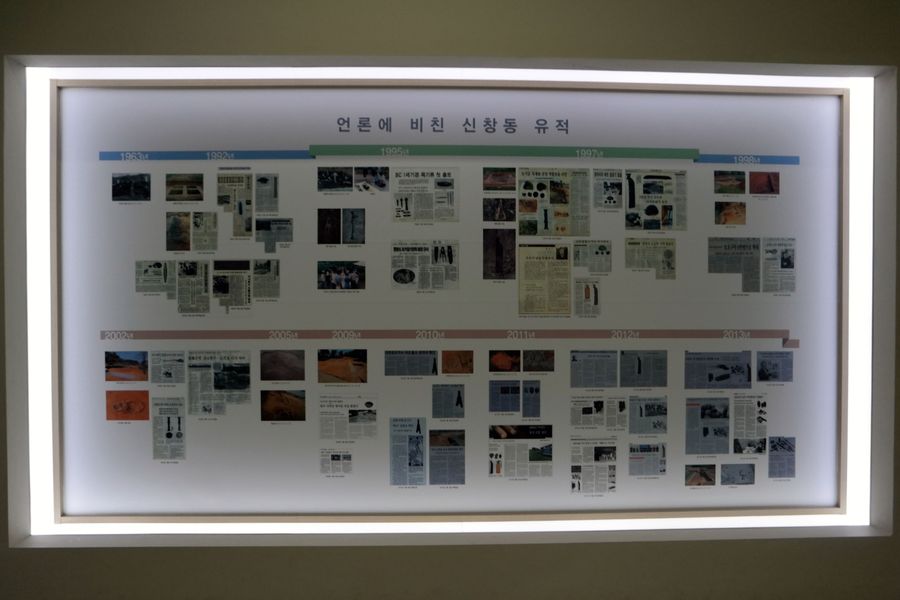 Shingchang-dong, Gwangsan-gu, Gwangju-si where many relics filling this agriculture gallery were found is a famous place as a historic site of early Iron Age and Protothree Kingdom Age.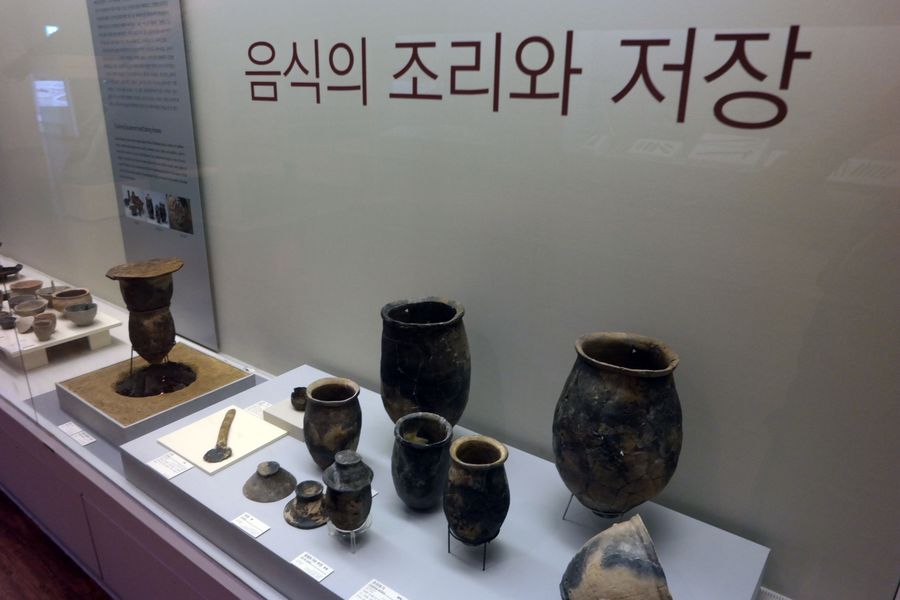 A number of relics were found but especially daily supplies were excavated.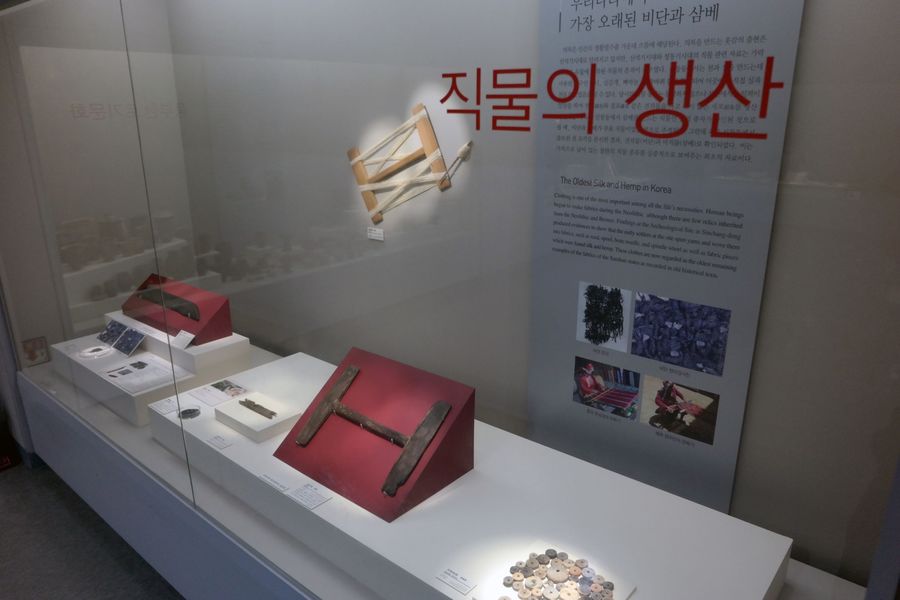 From kitchen utensils and potteries for cooking and storing food to tools for producing textiles. There is an old-style of loom restored by wood on one side.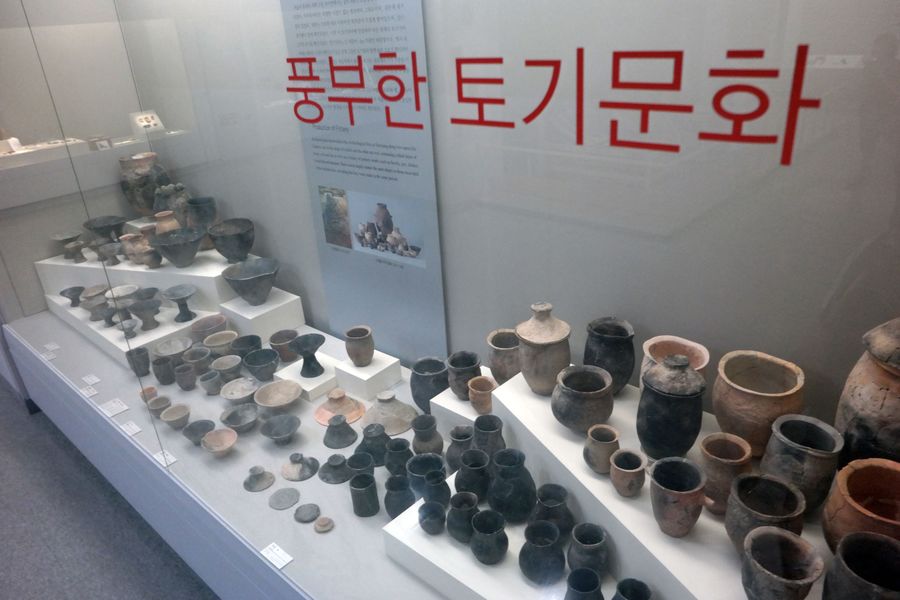 What I really like in this Gwangju museum is that each sections clearly explains about relics and the purpose for which they are used and classifies them very well.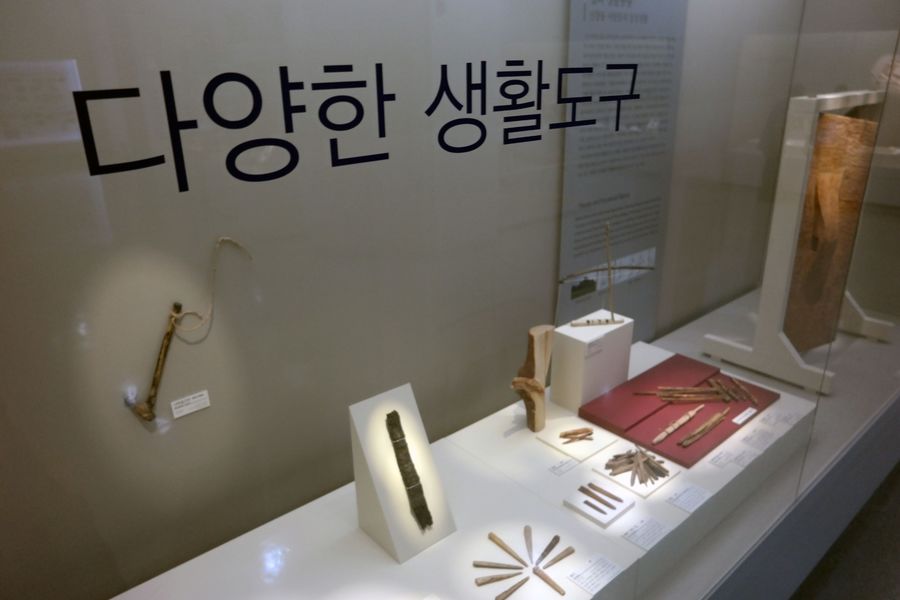 In the top of the glass box, exhibits' are classified well along their usage and there is enough explanation of each artifacts.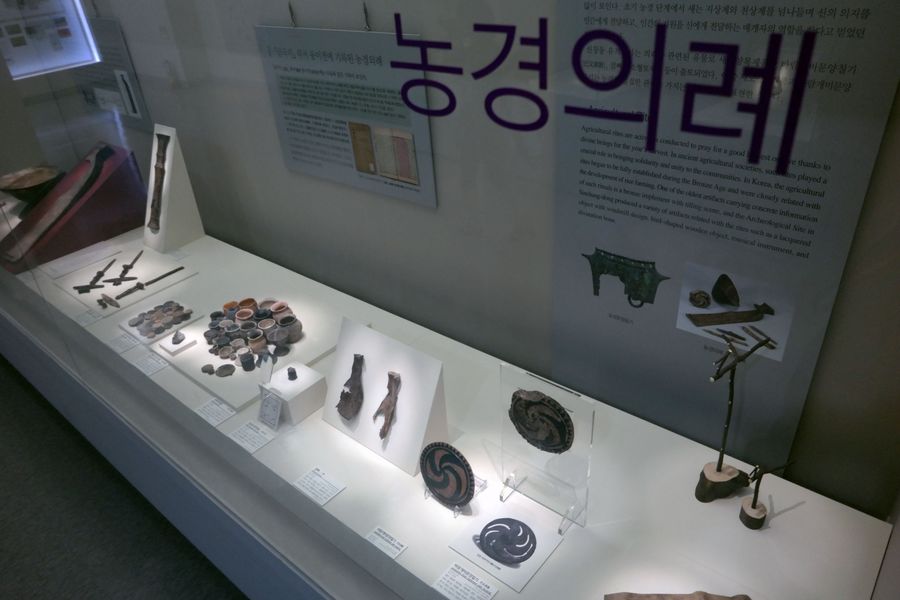 Usually, I just remember images of each piece after watching many artifacts in the museum, but the description structure of this museum is helpful to know what the artifacts were used for.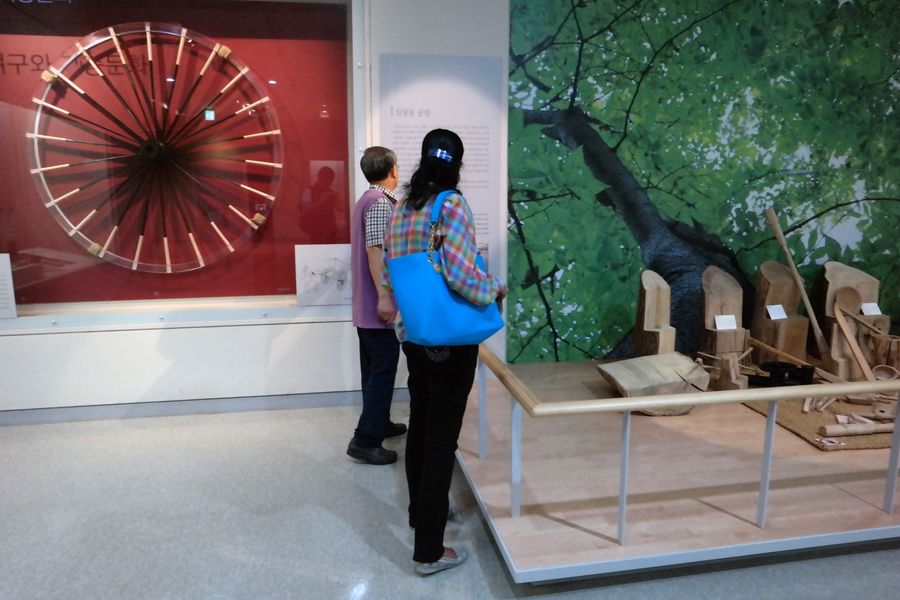 On the other side, an expositor is explaining about the relics to a foreign visitor. It is not fluent English but the visitor seems to be happy.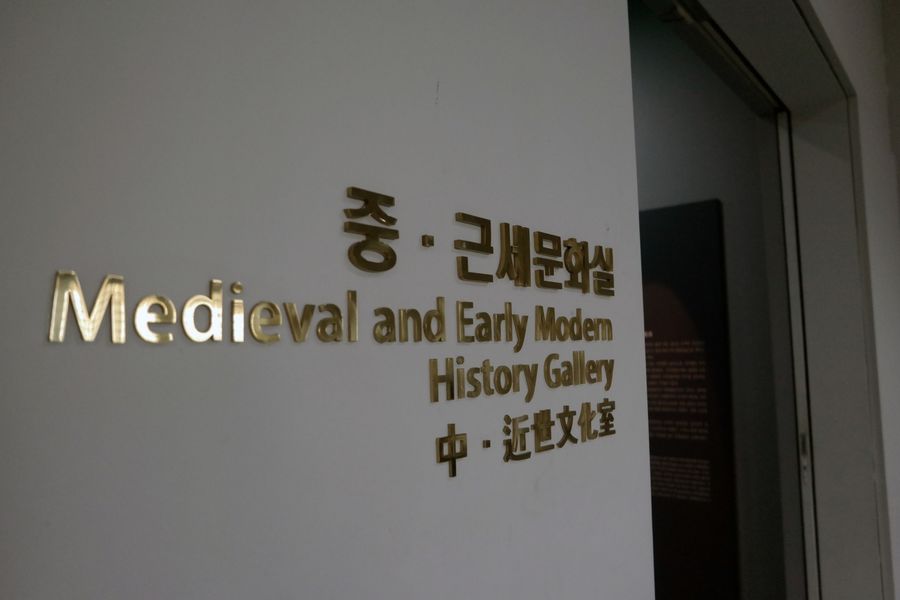 We went into the Medieval and Early modern history gallery this time. The Medieval and early Modern Age covers Goryeo~Joseon Dynasties.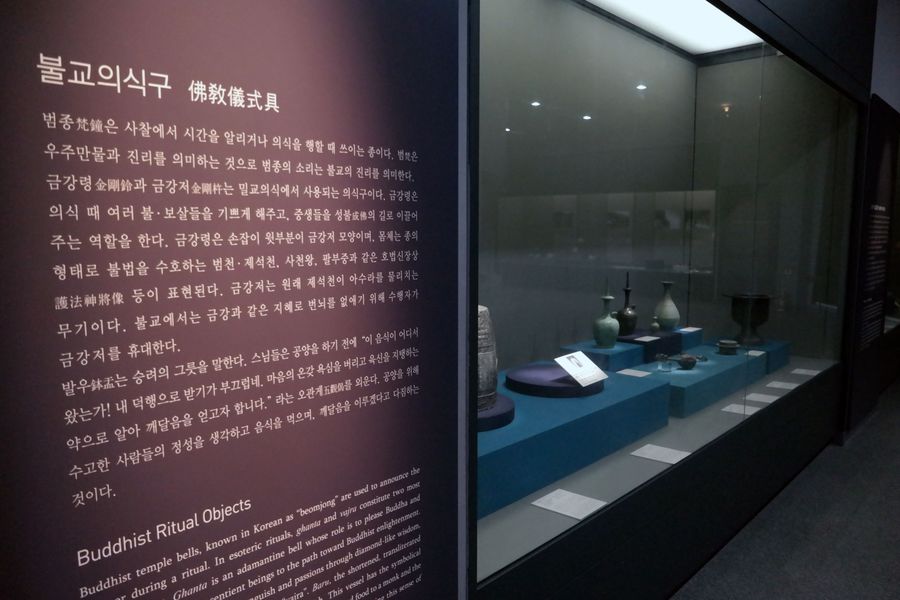 Relics related to Buddhism which was a mainstream culture show up first. We started to look around by reading explanation about the section.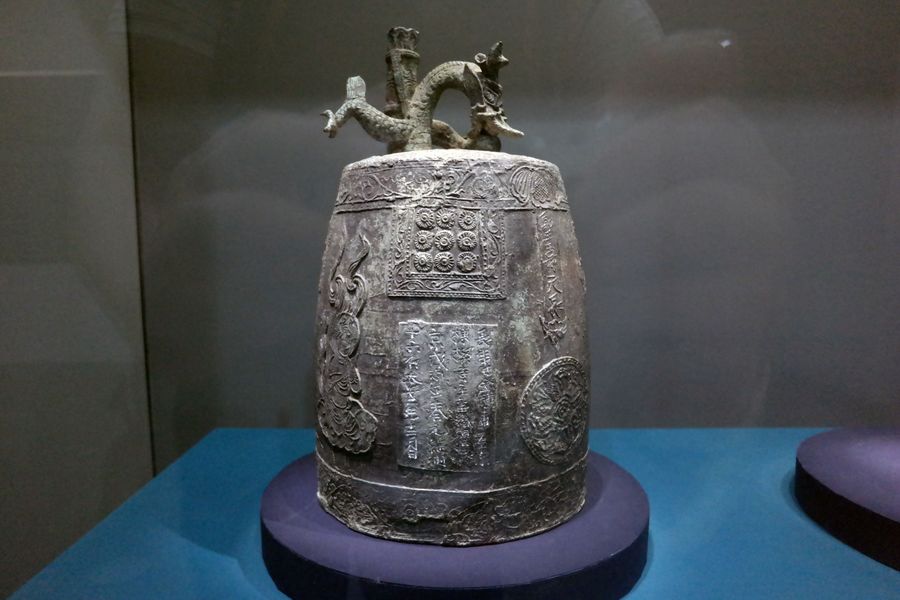 Beomjong(Buddhist bell)? I have known there is a large bell in the temple but there might be this kind of small one too. Besides it was carved with great delicacy. Name of this bell is 'Jangsaengsa Jong(Bell of Jangsaeng Temple)'. It's written that about 30kg of copper was used for making this bell.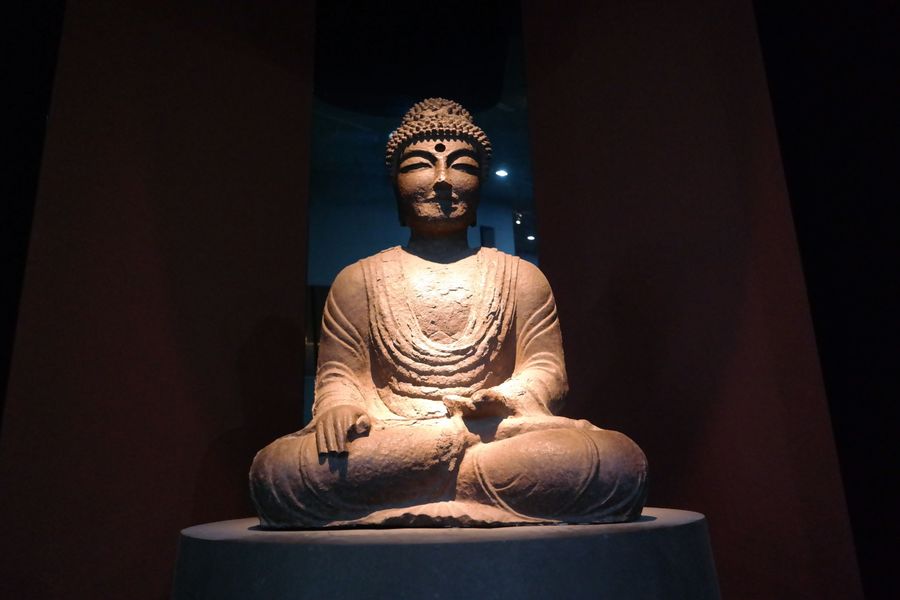 A statue of the Buddha with gentle smile. It's notable due to the lighting and location but I don't know well about the statue because there is no enough information.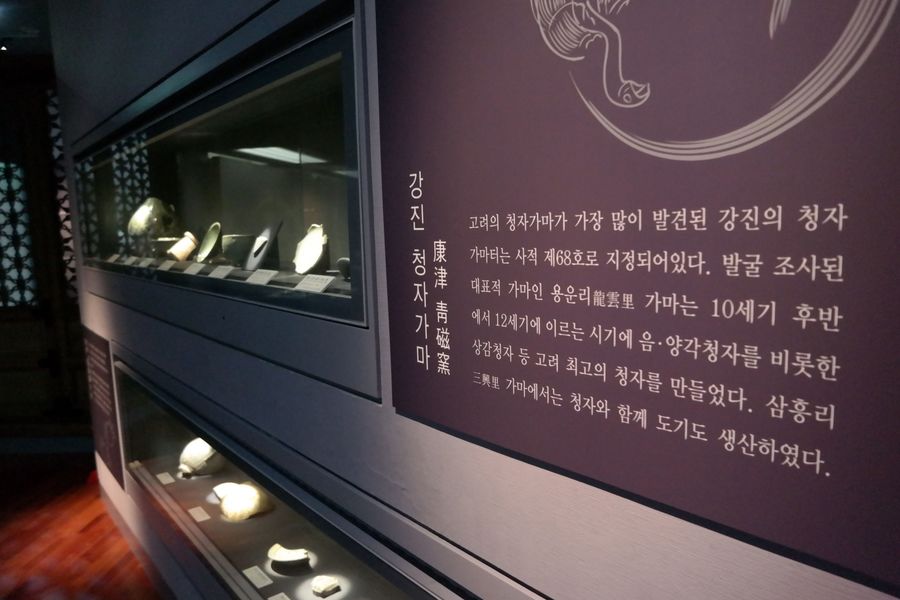 Gwangju is a representative administrative area in Jeollanam-do. There are also relics of near Jeollanam-do area.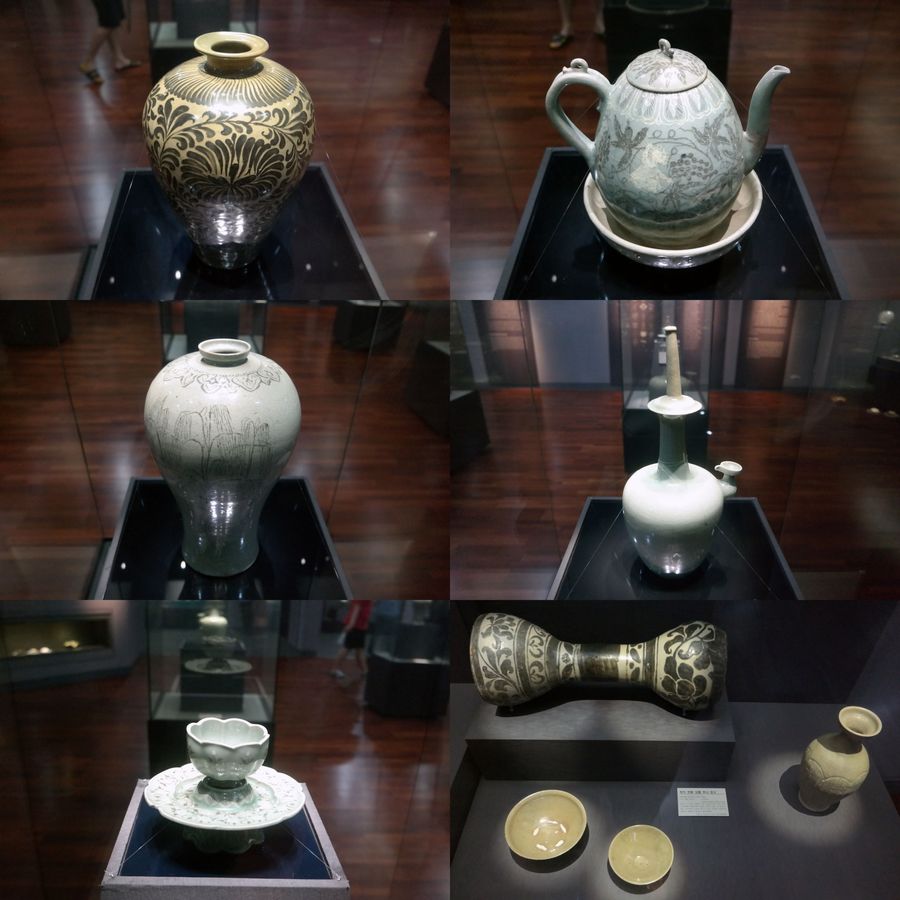 There are the delicate blue celadon. Usually the porcelain refers to Joseon Dynasty and the celadon does Goryeo Dynasty. It's told that the most number of klin sites of Goryeo celadon were found in Gangjin, Jeollanam-do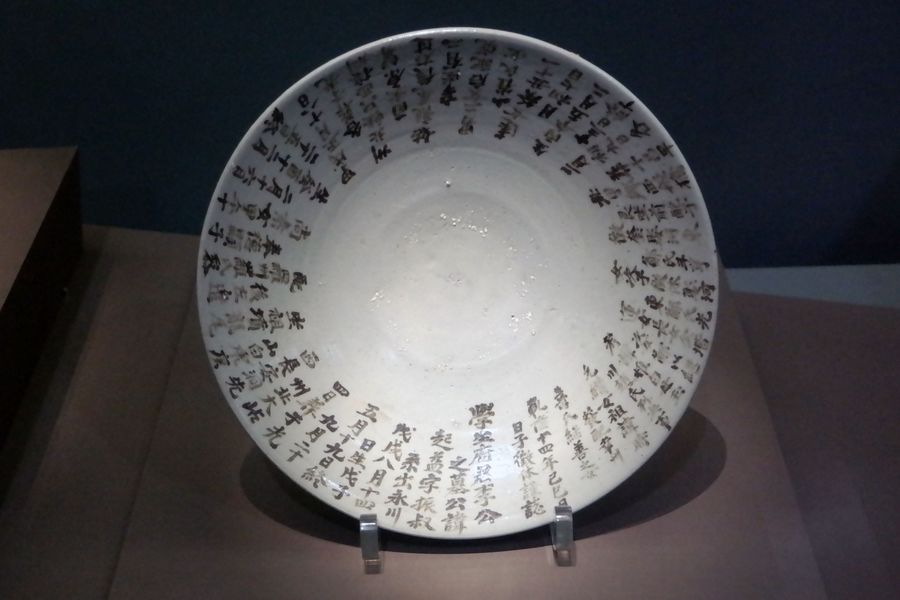 This white porcelain is not just dish or bowl. It's a 'Myoji'. 'White porcelain Myoji of Yi Gi-ik'. Life of Yi Gi-ik who is the owner of tomb is written on it.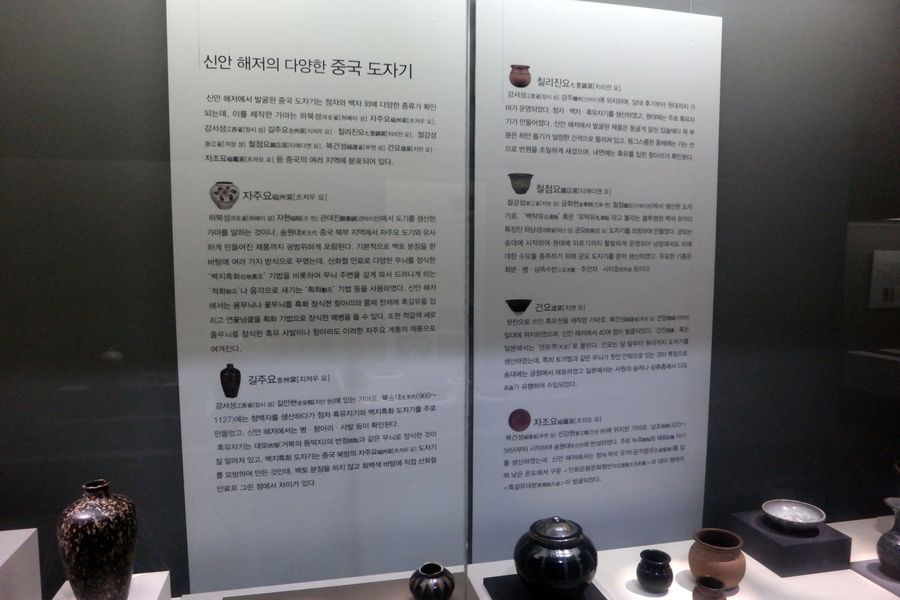 The thing that makes this museum more special is that relics excavated at the treasure ship in waters off Sinan.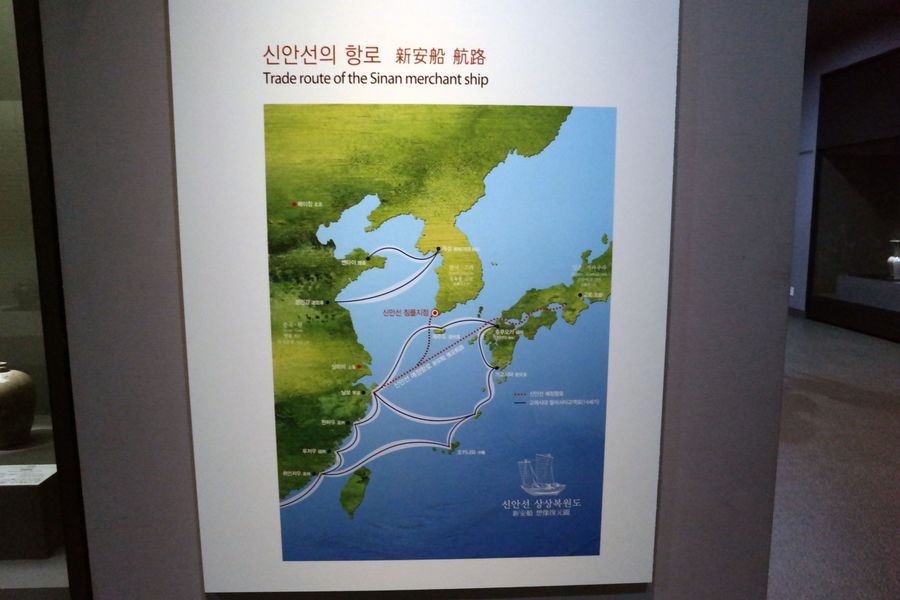 Ship, alias 'Sinanseon(Sinan Ship)' was a Chinese merchant ship that had been traveling between Goryeo and Yuan(China). For some reason it had been grounded on rocks and found in waters off Sinan.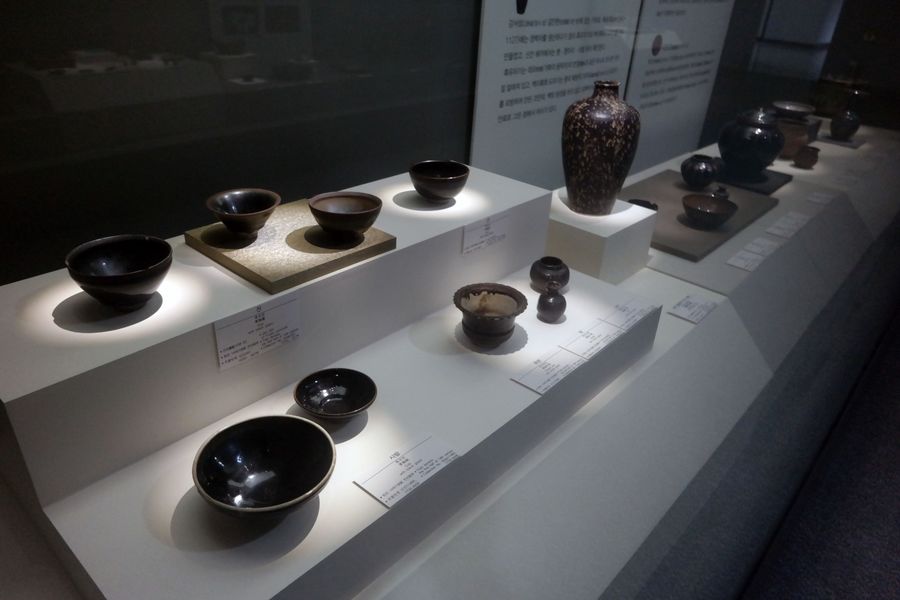 The ship that includes artifacts of Goryeo and various ones of China and Japan, as well as Goryeo celadon. They are real materials of maritime trade in East Asia in the 14th century.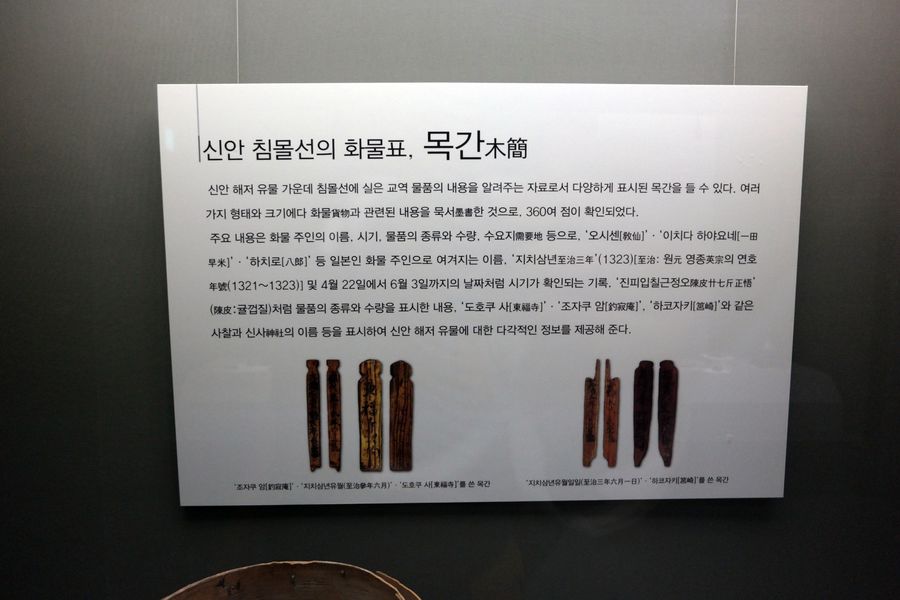 Sinan shp's freight tables that sometimes come up on the exam of Korean history. Wooden tablets attract my attention. Whenever I visit museums, I'm very pleased to see what I have learned from textbooks.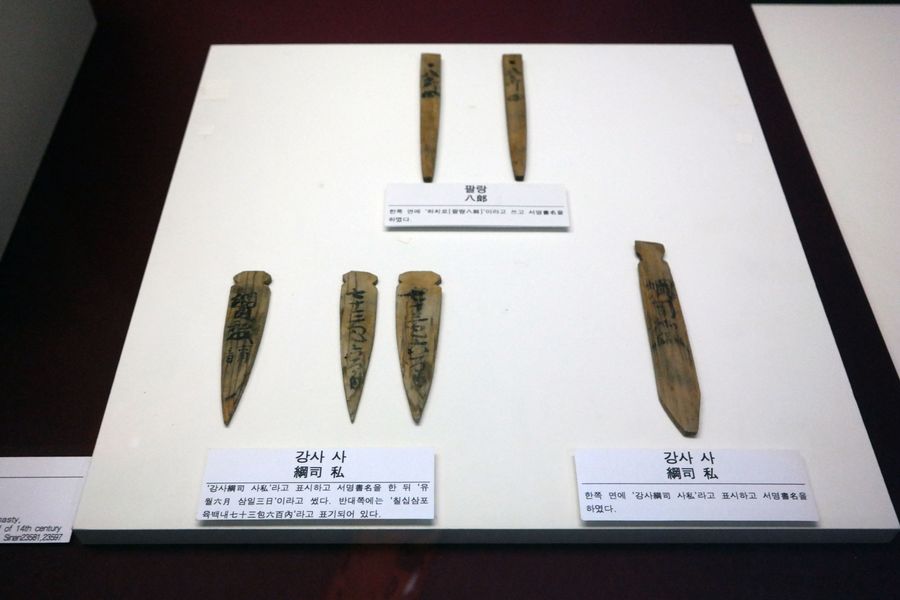 We watched a few relics here. It would be good to visit National Research Institute of Maritime Cultural Heritage in Mokpo in order to get more information about Shinan Ship.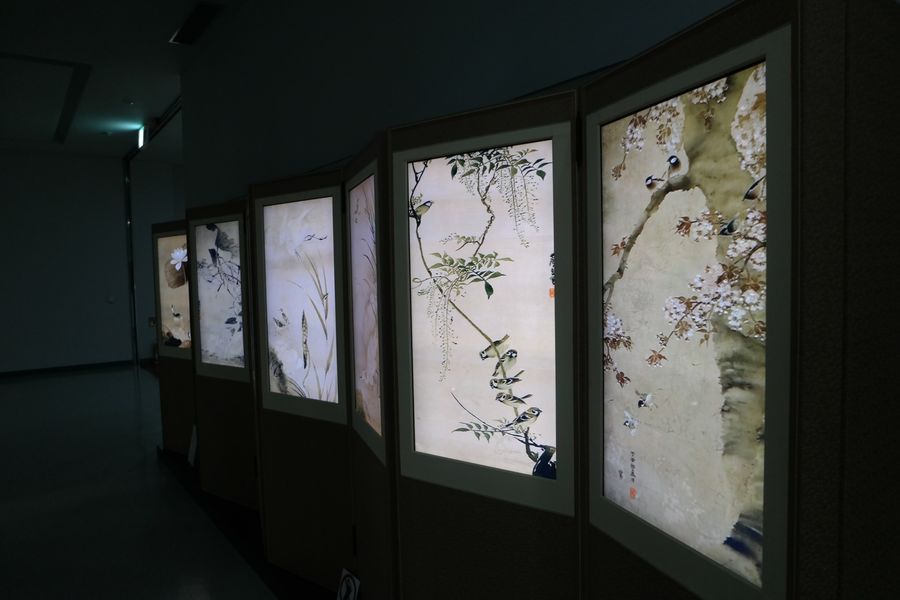 When you finish watching materials related to Sinan ship and go out of the gallery, you will see Eastern culture's representative artwork, Byeongpung(Folding screen) that has the nature.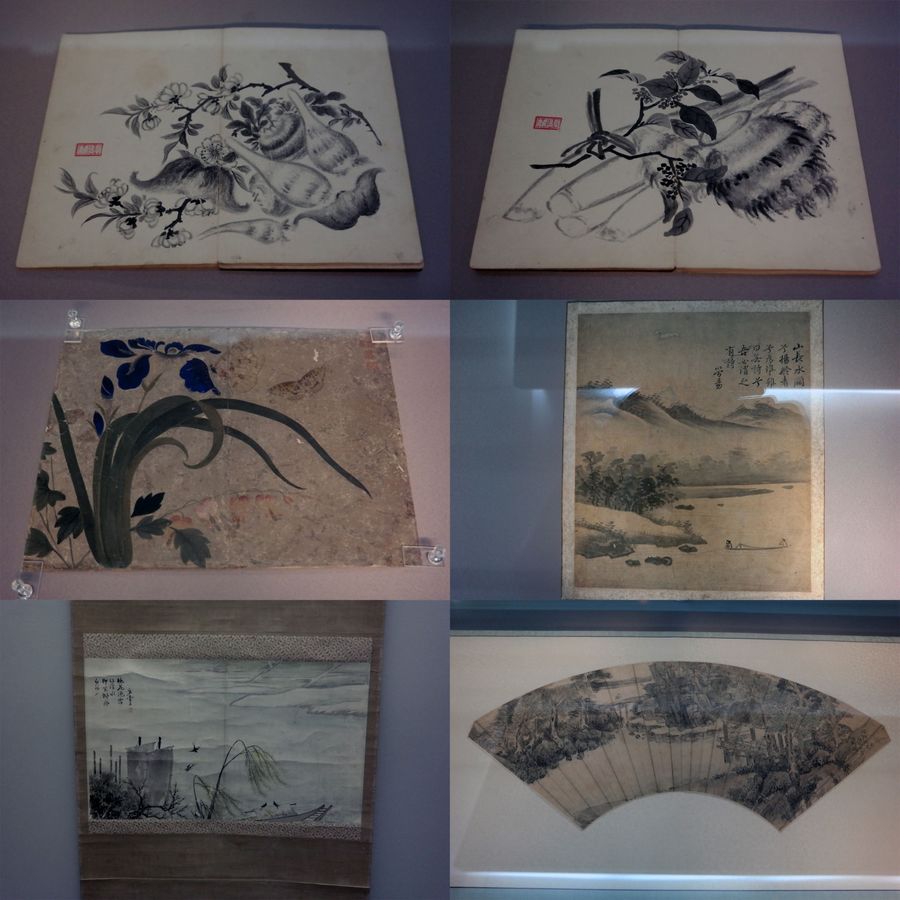 Landscapes and still-life paintings painted by the old ancestors. These paintings were drawn on fans, books, folding screens, and gifts.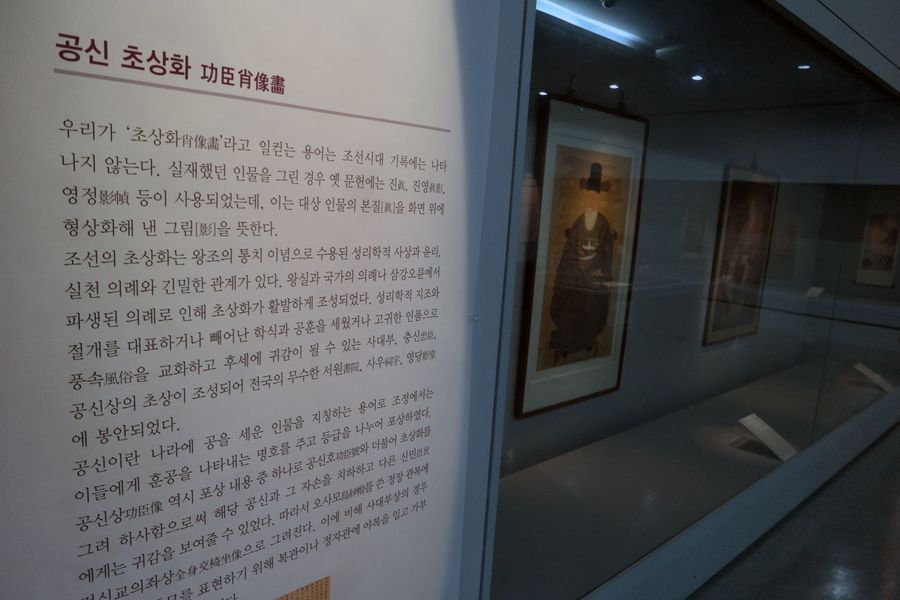 Portraits of famous monk and meritorious retainer are put on exhibit. These are the very paintings that we can see at shrines that have famous ancestral tablets during a trip.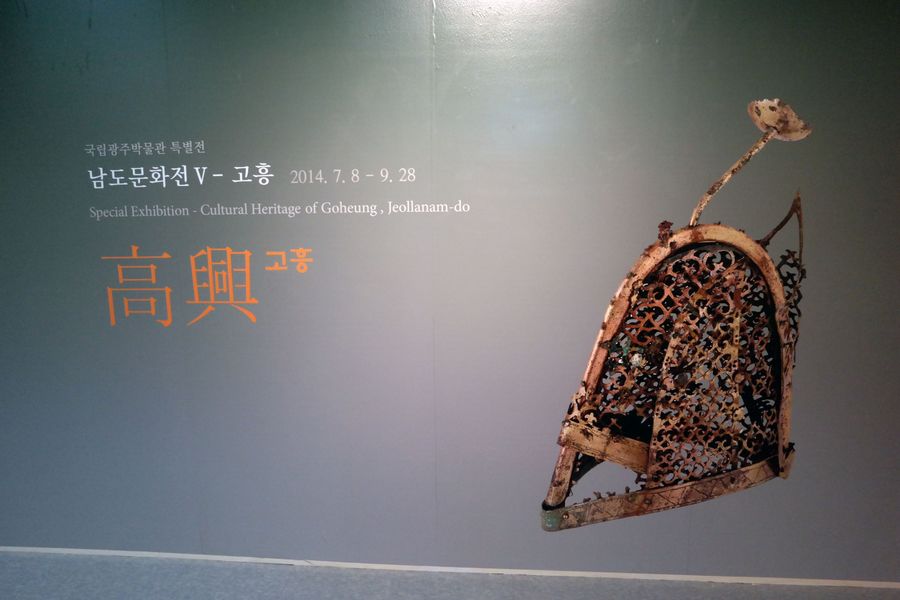 'Special Exhibition Part 5 – Cultural Heritage of Goheung, Jeollanam-do' is hold at another gallery on the second floor.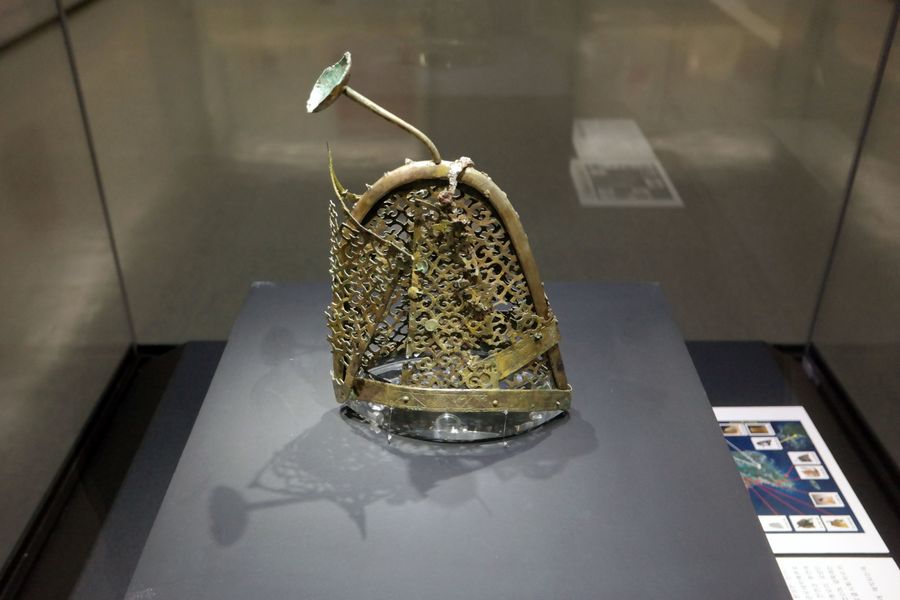 I think it's very good idea to cover small county areas along different themes. In front of the entrance, a cap of maintenance which is one of the representative artifacts found in Goheung greets visitors.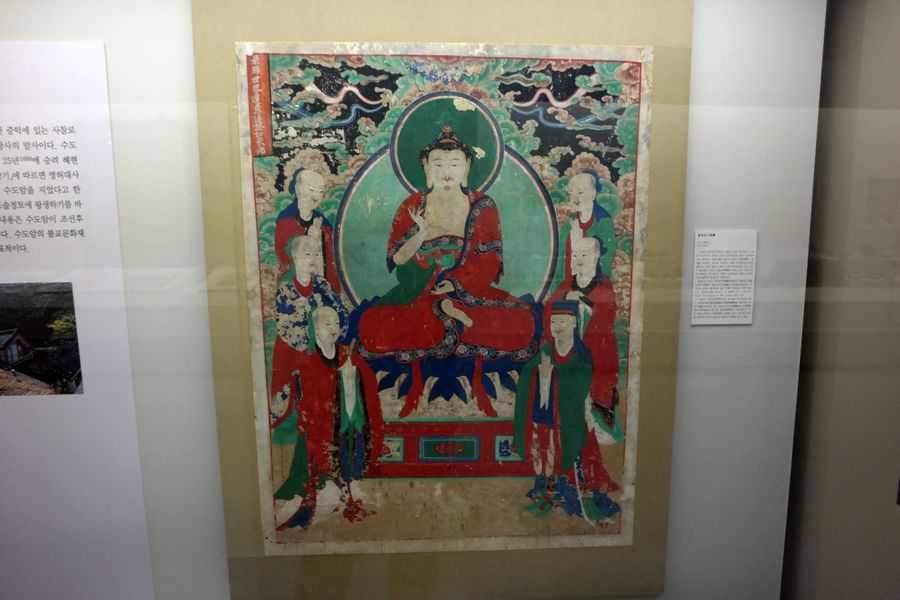 It introduces popular temples and great cultural heritages of them in Goheung-gun. It's very good to see cultural heritages at one stop without visiting in person.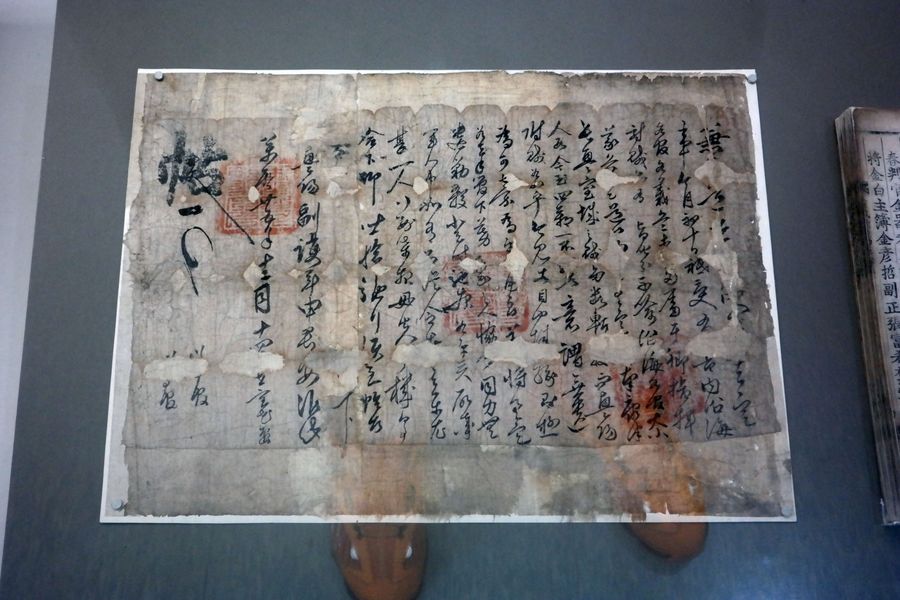 There are a few documents about a hero in the Imjin War, 'Admiral Chungmugong Yi Sun-shin', who is very popular these days due to films.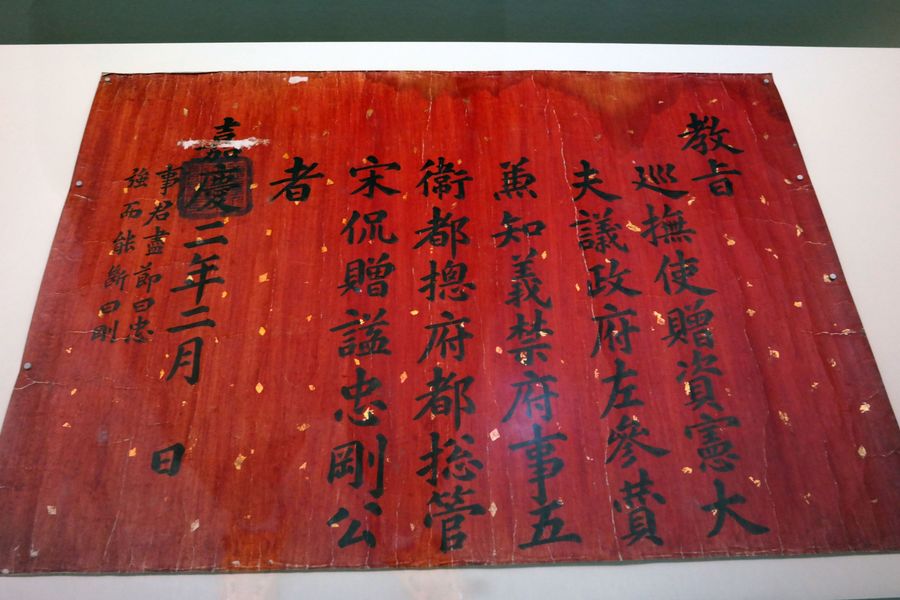 There are a few pieces of message that a number of local celebrities received from Kings. We can not fully understand their meanings because all of them were written in Chinese characters~ We just guess they seem like appointment certificates.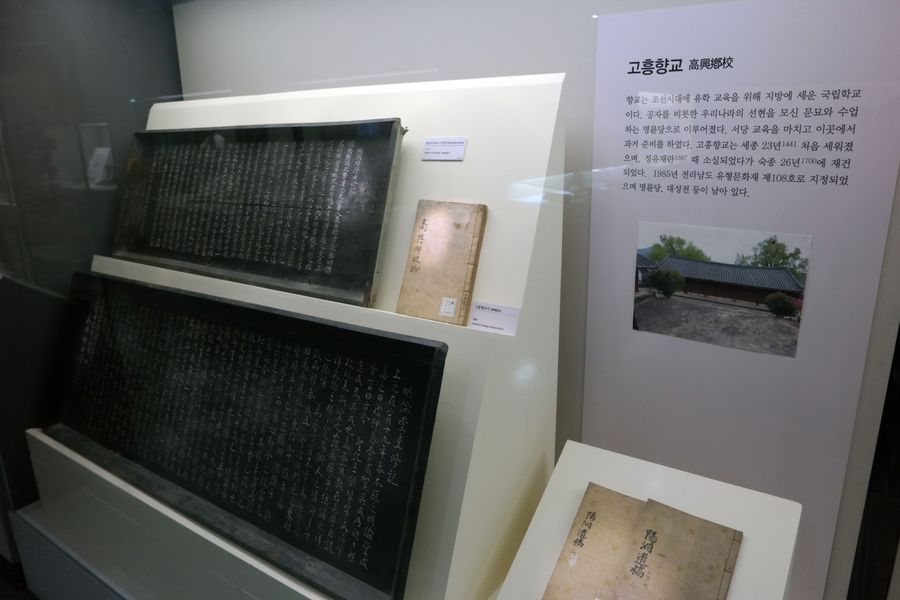 We finished watching cultural heritages of old ancestors with Goheung Hyanggyo that used to function as a school and local notable in Joseon Dynasty. Now you will see modern displays.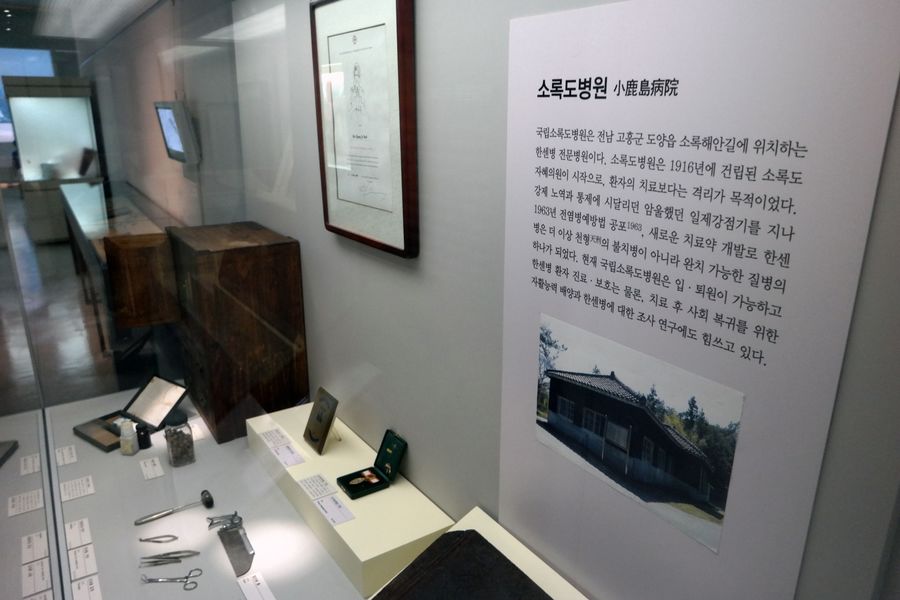 First one is 'Sorok Island Hospital'. I had known that the leprosy were isolated in the island, but I didn't know it is in Goheung.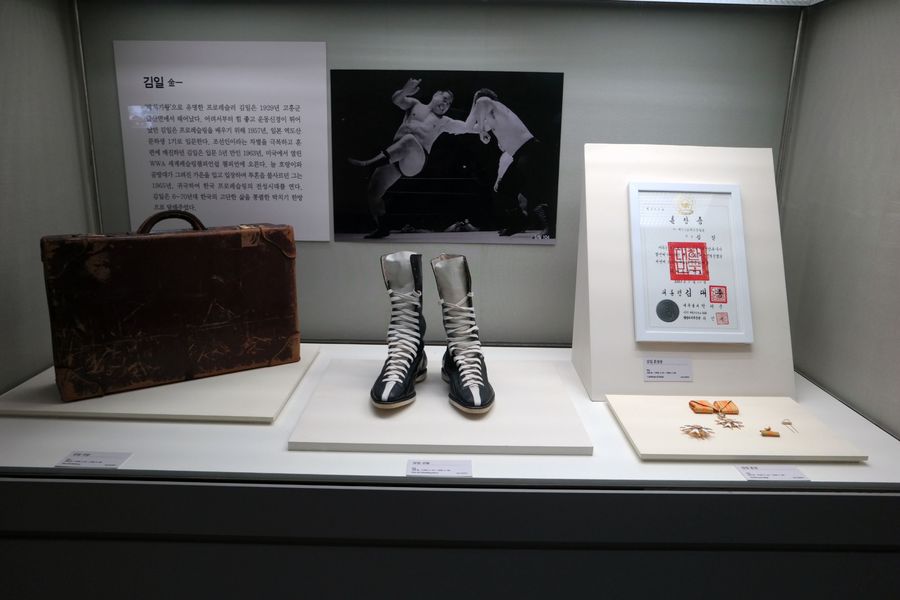 Plus, I didn't expect to see him in the museum. He is the very former professional wrestler, head-butt king 'Kim Il' who engrossed children's love when TV was black-and-white. His hometown is Goheung, Jeollanam-do.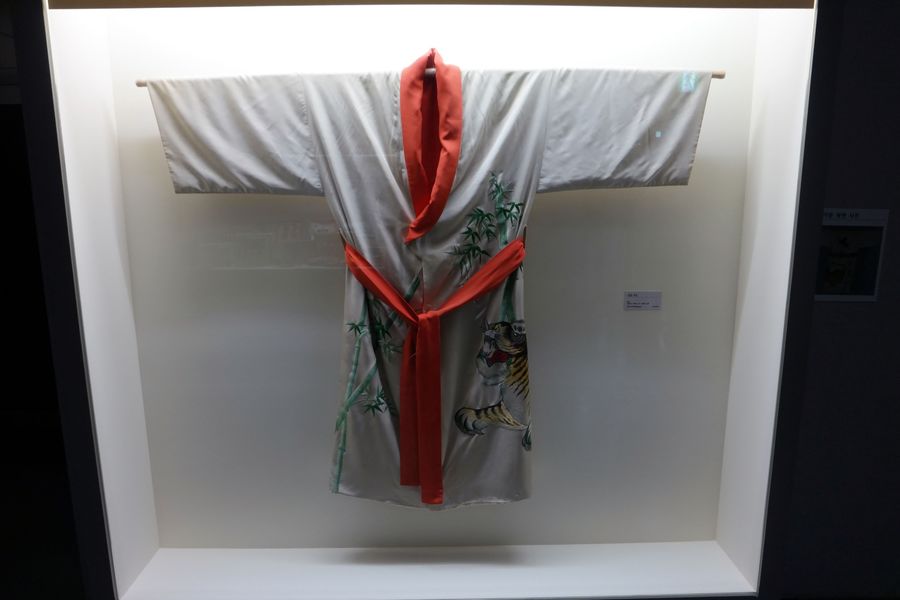 His bag, shoes, medal given from president, and stage gown with tiger and bamboo are put on display. If you don't watch it carefully, it might be easy to be confused that these exhibits are dresses of ancient nobles. Don't you think?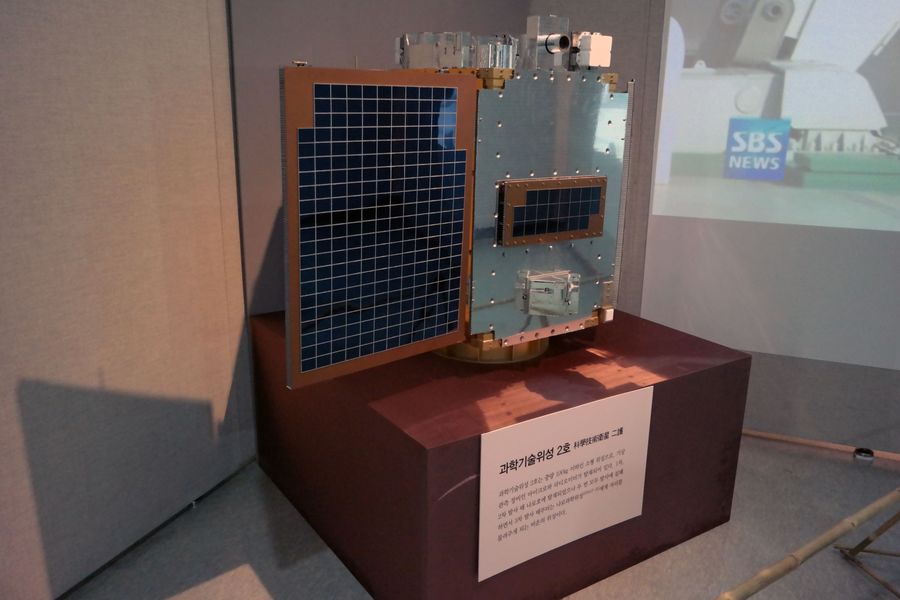 Do you know the Korea's first satellite rocket? It's Naro rocket. It blasted off at the Naro Space Center in Naro Isalnd, Goheung, Jeollanam-do. On one side of the gallery, there is Science and Technology Satellite-2 that was installed in the Naro rocket. On one side of the gallery, there is Science and Technology Satellite-2 that was installed in the Naro rocket.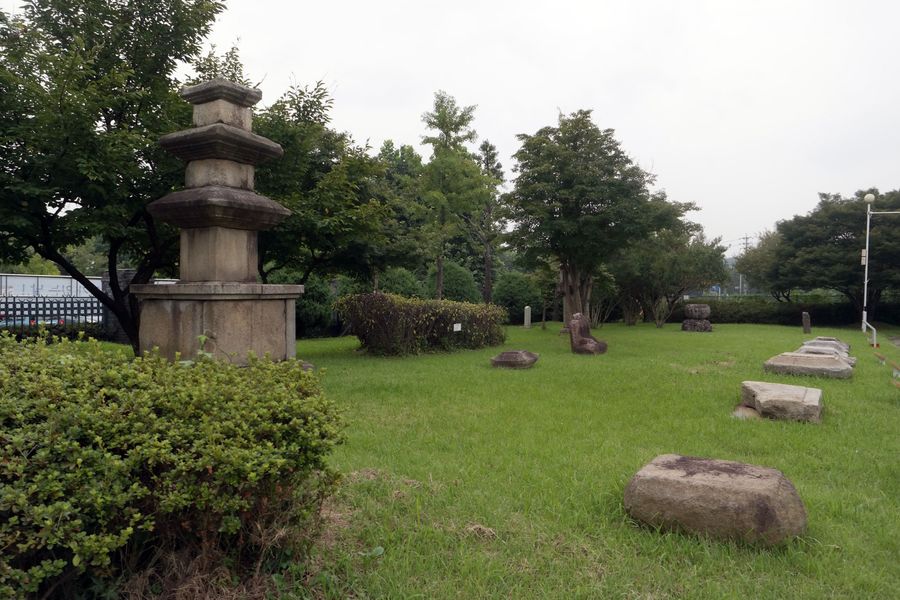 We finished the tour of Gwangju National Museum at the special exhibition gallery. We left strange relics around the museum behind and moved to the next destination in the rain. There is no valuable artifact to speak of in the Gwangju National Museum but it made me feel the original culture and small things of Jeollanam-do. You have to visit this museum because there are also other attractions that I will introduce you close from here.
Map : click
Address : San 83-3, Maegok-dong, Buk-gu, Gwangju-si
Telephone : 062-570-7000
Open Hour : 9 am ~ 6 pm (Weekend 7pm) Monday Closed
Entrance Fee : Free