Whangje seafood octopus bossam
Doodong Church(Dudong-ri 385-1, Seongdang-myeon, Iksan-si, Jeonbuk) :
I didn't know why many people visit this shabby church in the countryside. I came here because it is so famous. But small and shabby church was telling some interesting history.
This building was designed to separate man and woman. They had to enter the building through different doors, and sit separately. They had to get out from different doors.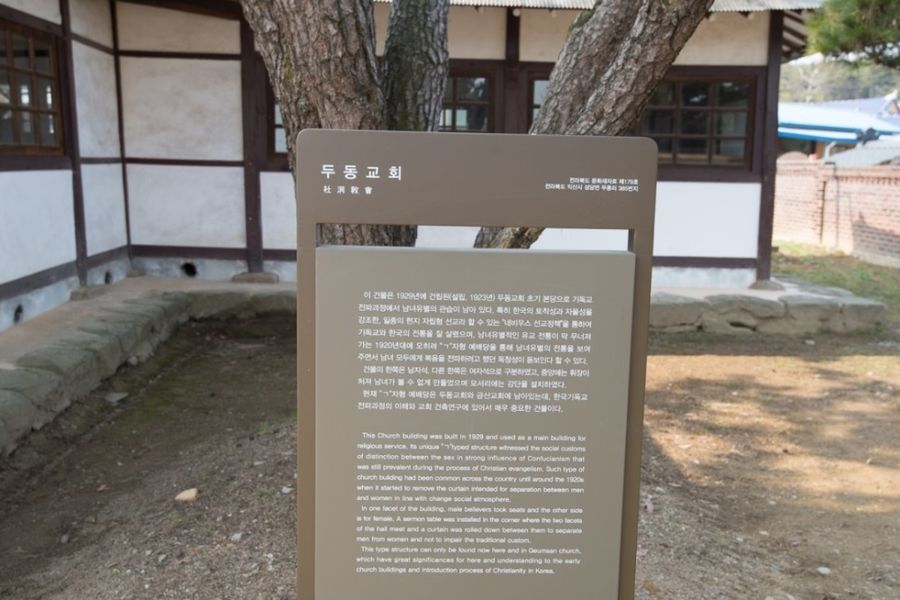 Following is the explanation in the encyclopedia.
This building is "ㄱ" shaped hanok church with a zinc roof and a hipped roof. This is the only "ㄱ" shaped church along with Geumsan church(No. 136 Jeonbuk cultural properties material) in Geumsan-myeon, Gimje-si, Jeollabuk-do.


Scheelite was arranged to separate man and woman, and a platform was established in the middle of it. The platform at the corner of northwestern direction is one room sized, and the scheelite is three rooms sized. Male scheelite is north and south axis, and female scheelite is east and west axis. There are doors in each gable side, and moving lines are separated according to Confucianism custome. A floor made of long planks is underlain on the inner ground.


Doodong church was firstly built by missionary Harrison in 1923. But it was rebuilt to "ㄱ" shaped church in 1929. "ㄱ" shaped church shows the distinctive style of Korean church which is the combination of Protestantism and tradition according to Nevius Mission Plan. Distinction between the sexes, the tradition of Confucianism, was being destroyed in 1920s. But "ㄱ" shaped church tried to attract attention of people by showing the tradition of distinction between the sexes. This building is the early Protestantism church architecture which shows the social atmosphere at that time and architecture style. [Naver encyclopedia]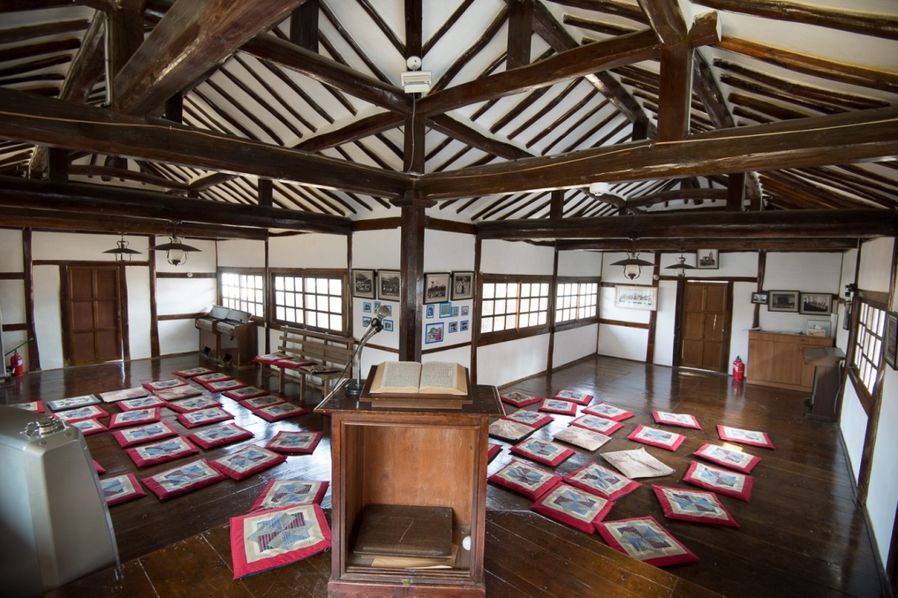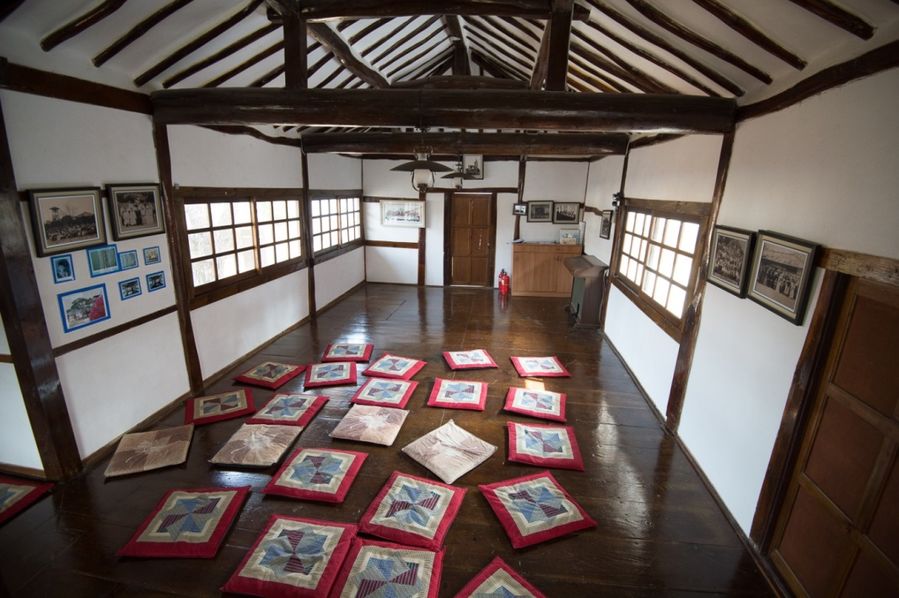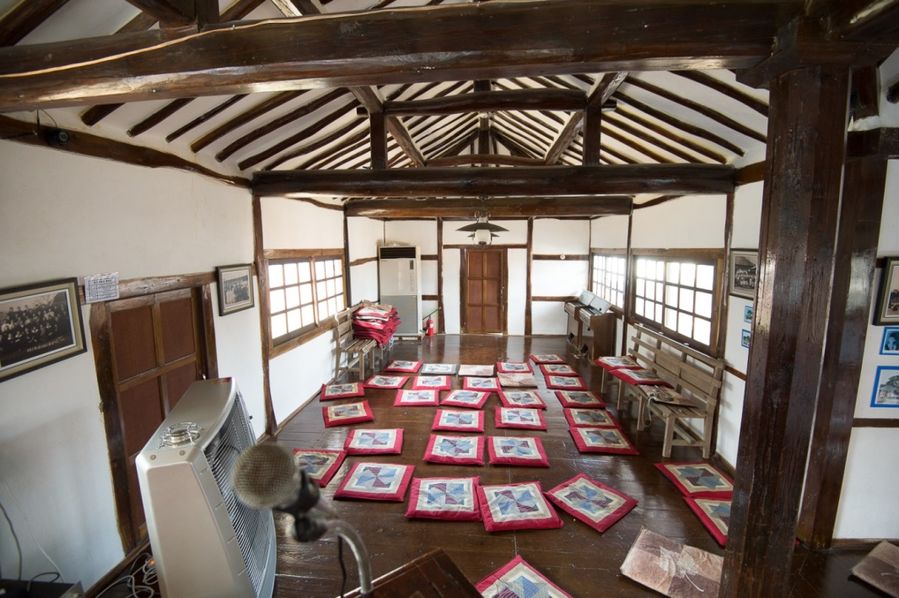 This is the picture from the sermon table. Man would sit on the left, and woman would sit on the right. They must have had a service in front it.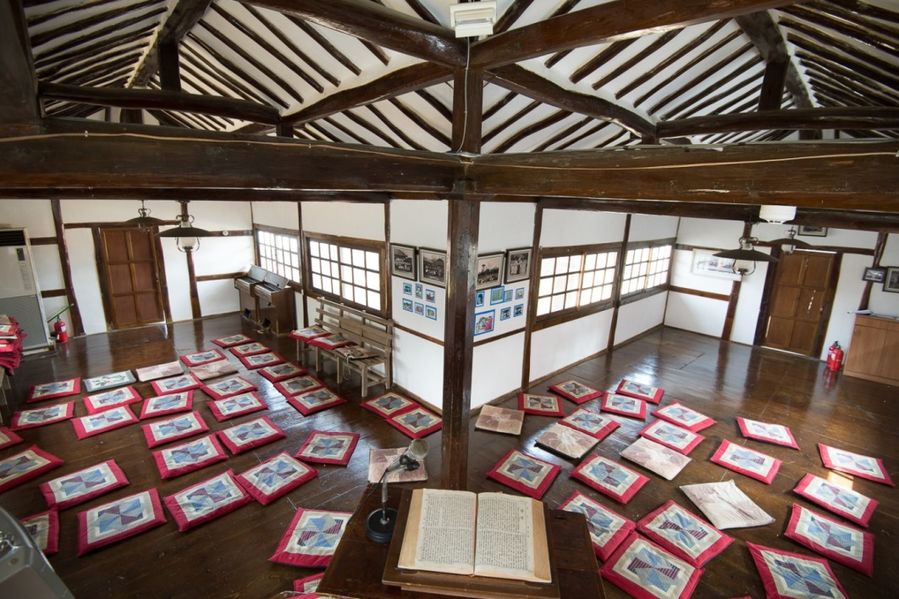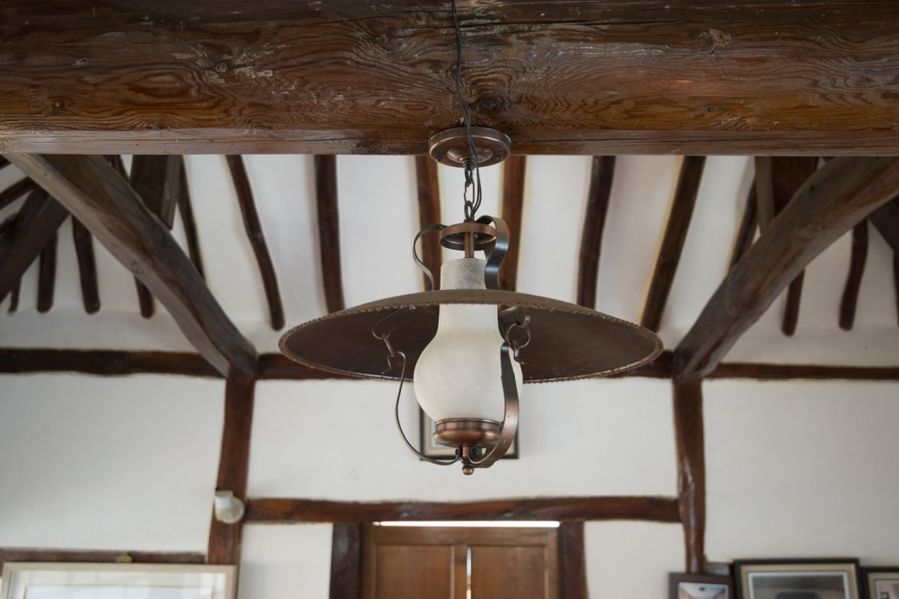 These are the members of a choir in 1964.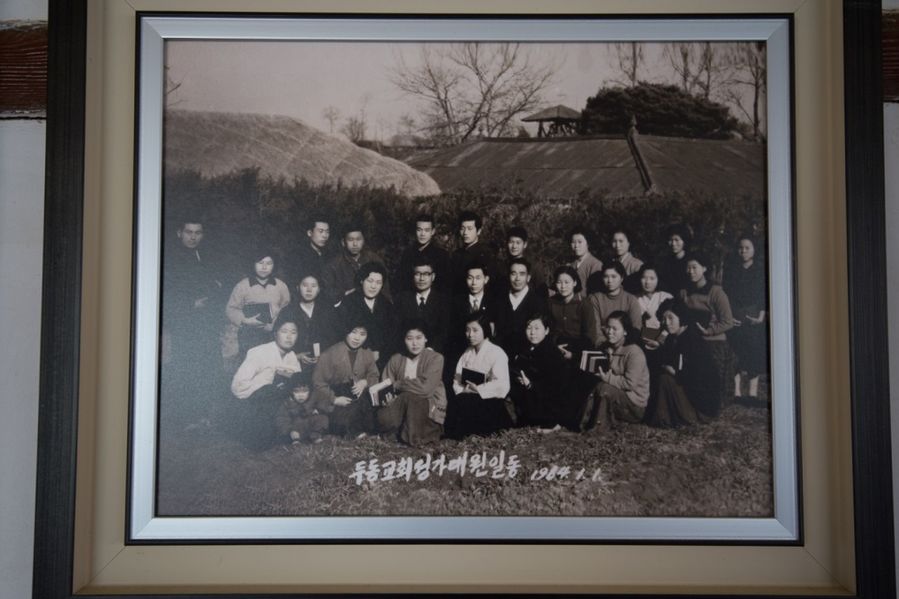 Church bell tower has stood for hundreds of years. Haha.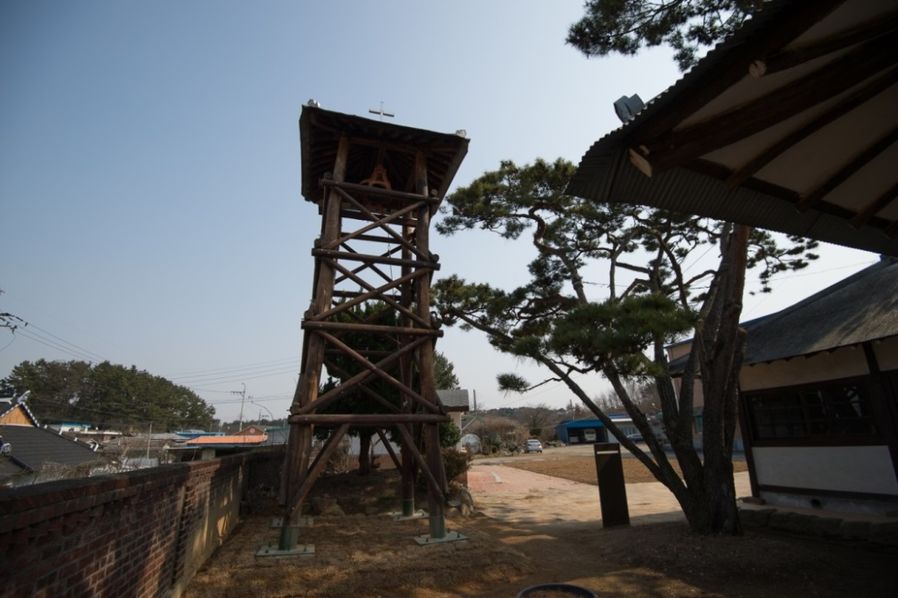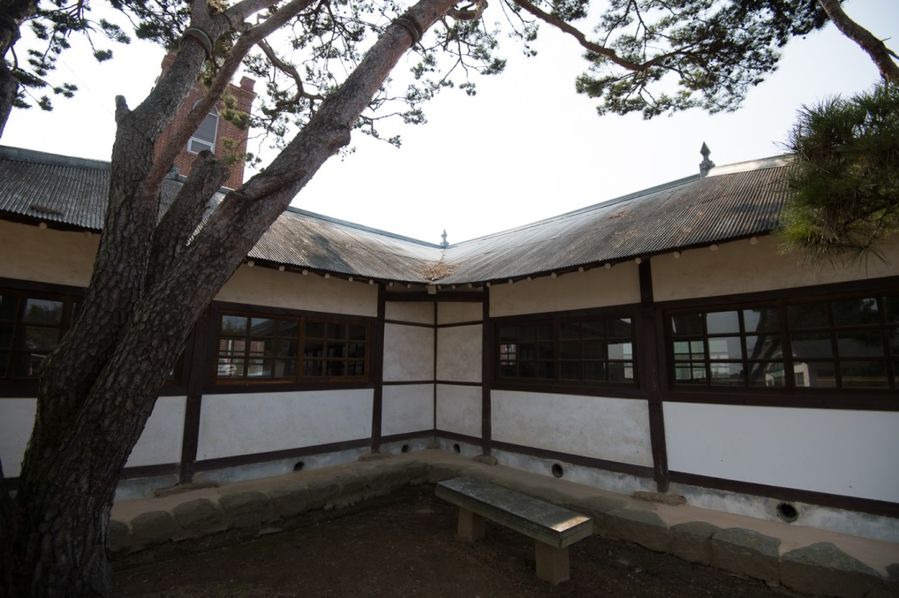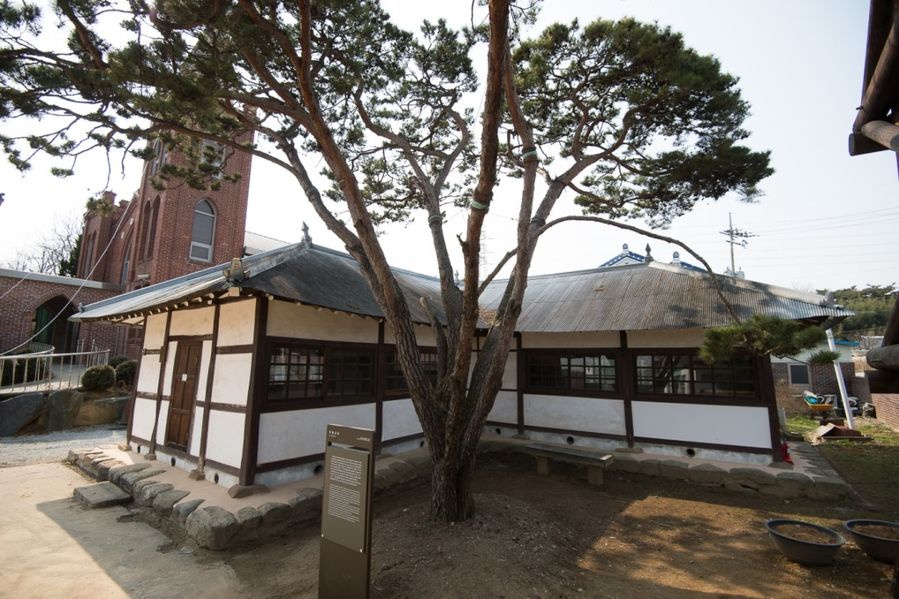 Unlike the old chapel on the right side, new church looks elegant.