Whangje seafood octopus bossam
The big lunch: Nammae whangje seafood octopus bossam (Muwangno 11 gil 6-5, Iksan-si, Jeollabuk-do)
I searched on the Internet to choose must-go restaurant in Iksan, but it is a chain store. Since I have never been to the chain store in Seoul, I visited that of Iksan. Unfortunately, I couldn't order seafood octopus bossam because it is for three people(60,000 won). I ordered octopus bossam(35,000 won), instead.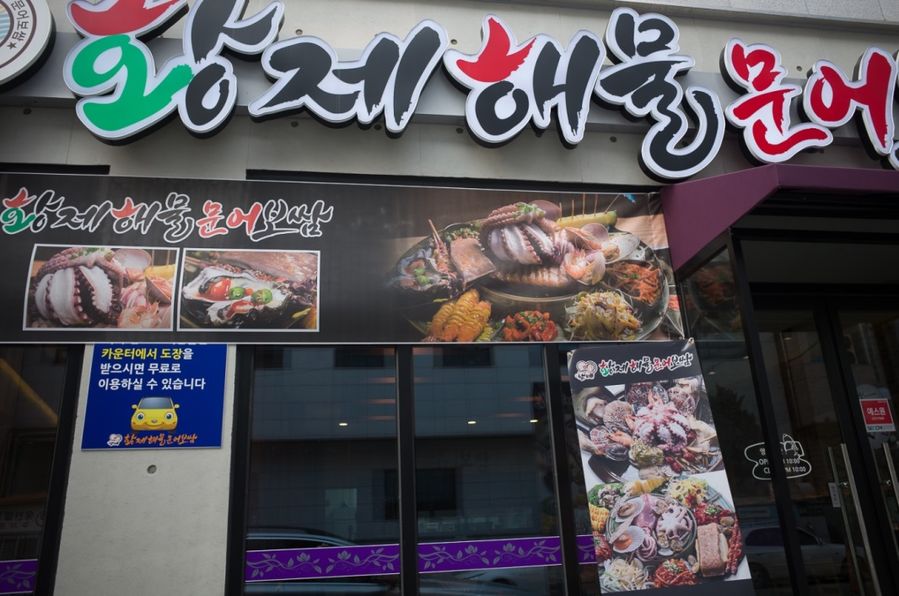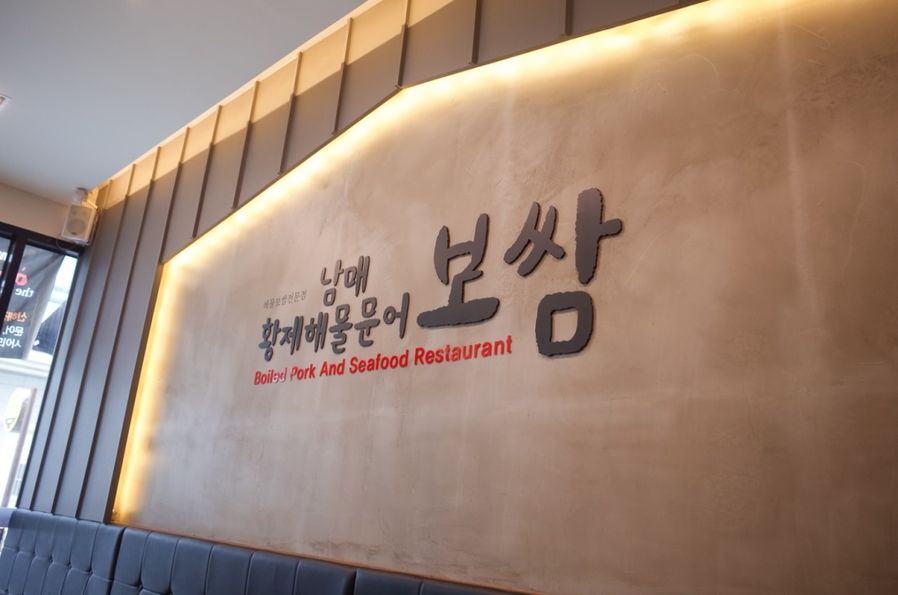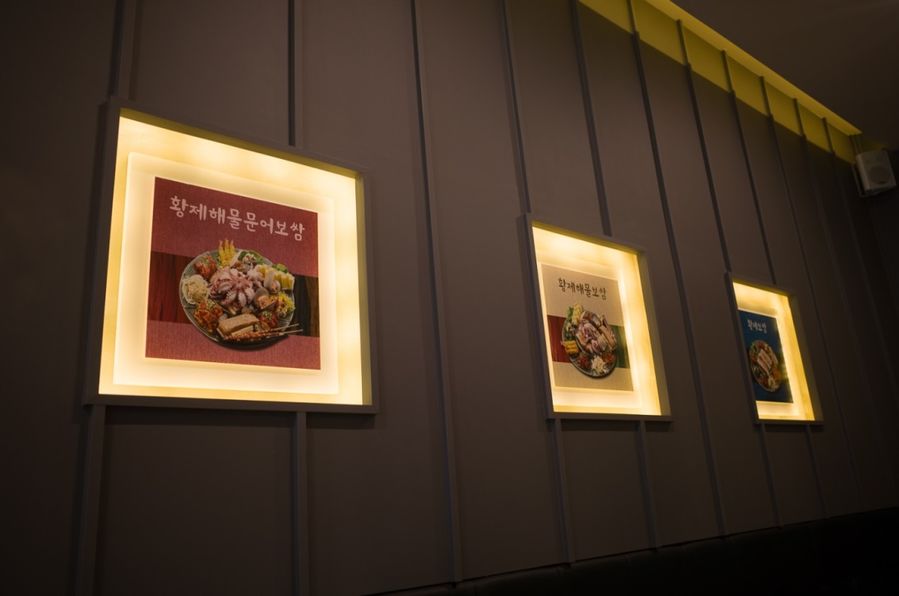 At
first, bean paste soup has been served. It was a good appetizer for
late lunch.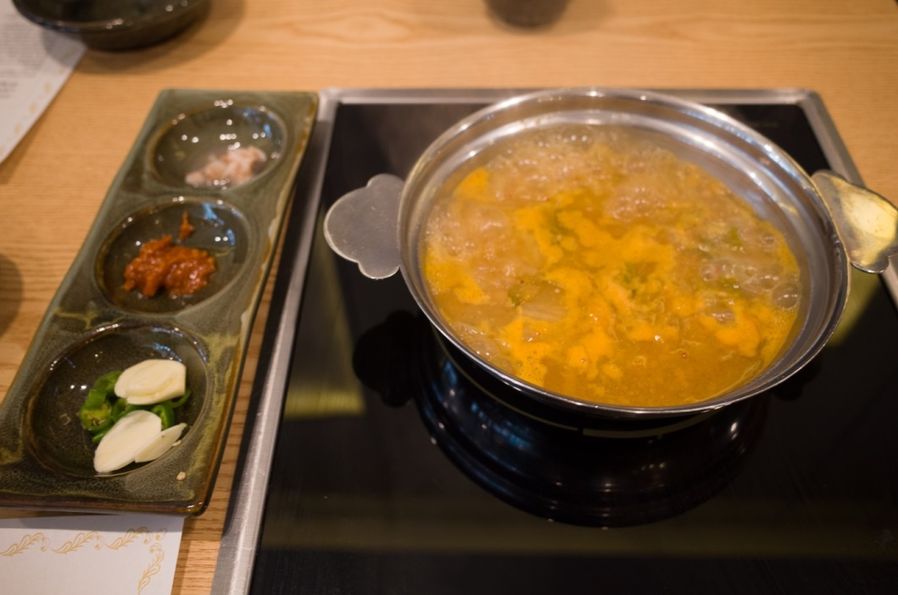 Next,
the main food has been served. Staff member chopped the octopus into
lots of pieces with scissors.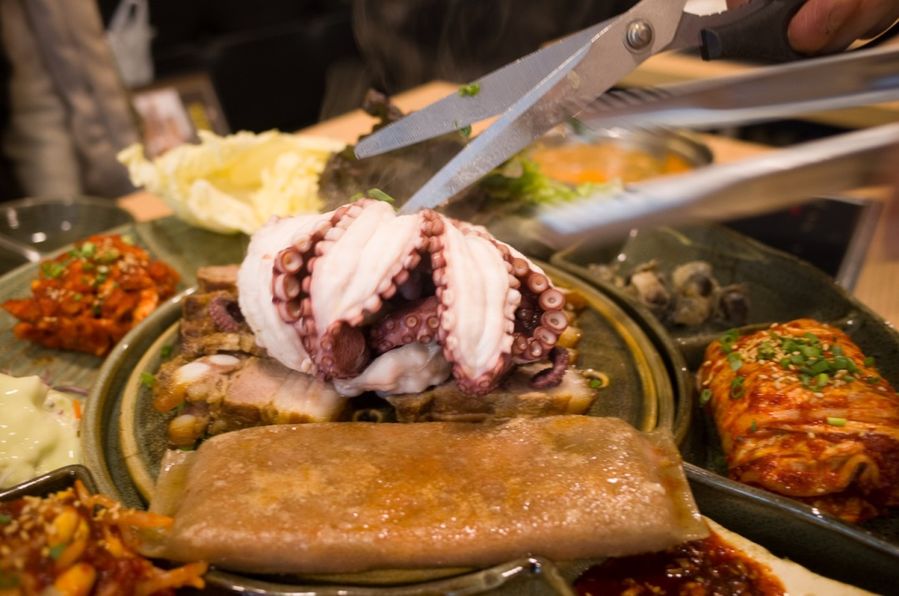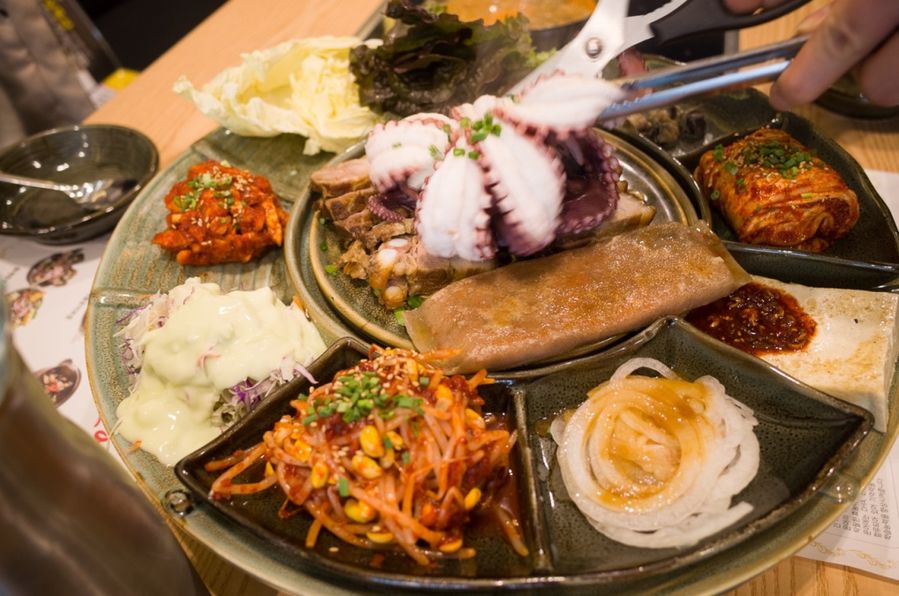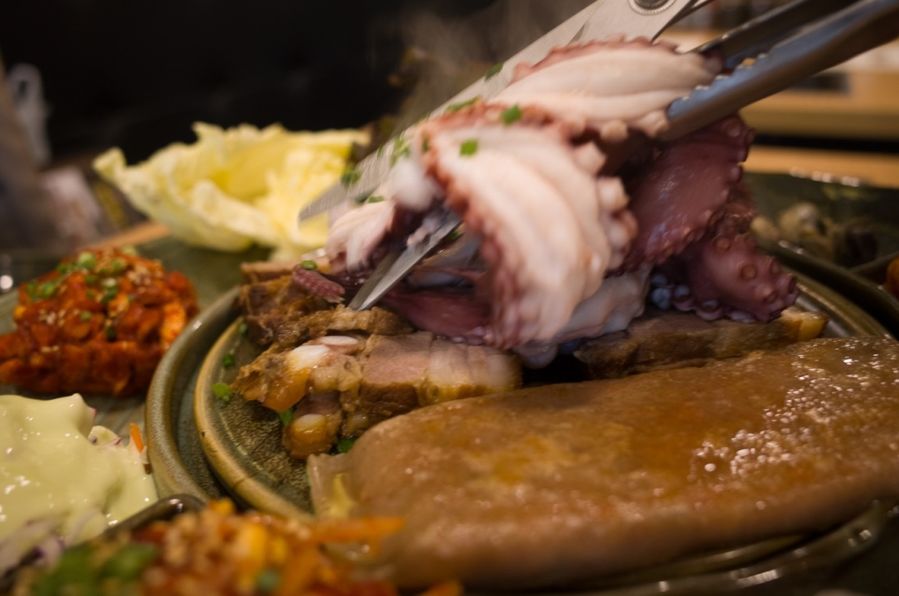 There
were buckwheat crepe and pork bossam next to the octopus. And there
were lettuce, conch, kimchi and dried slices of daikon, and all of
them were so delicious. In particular, the combination of pork and
dried slices of daikon was out of this world!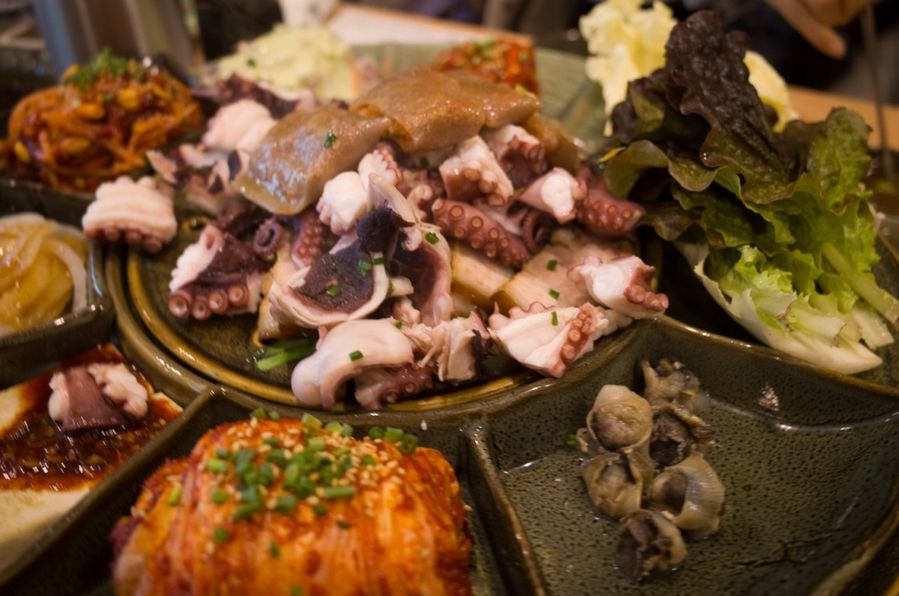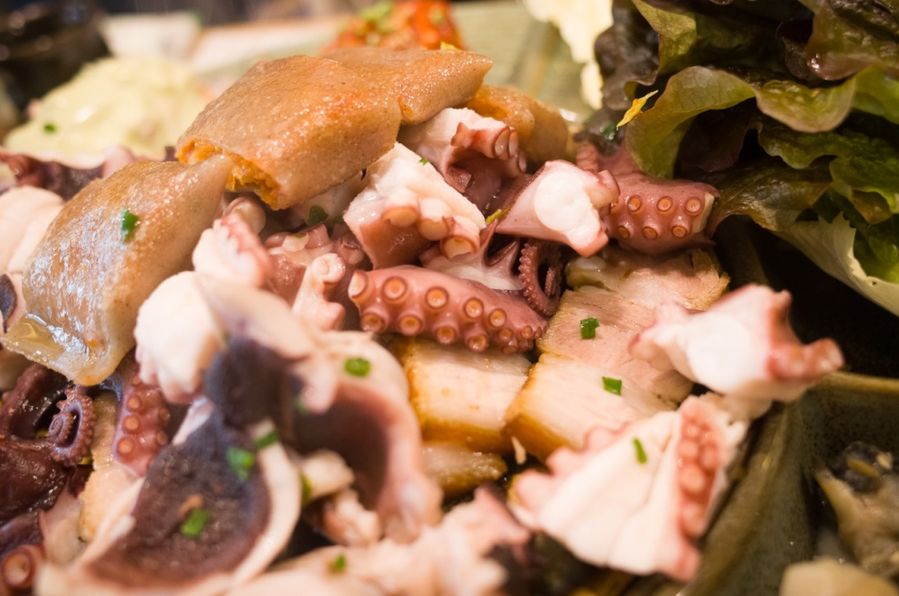 I
ordered whangje octopus bossam(small, 35,000 won). It is quite
enough for two people.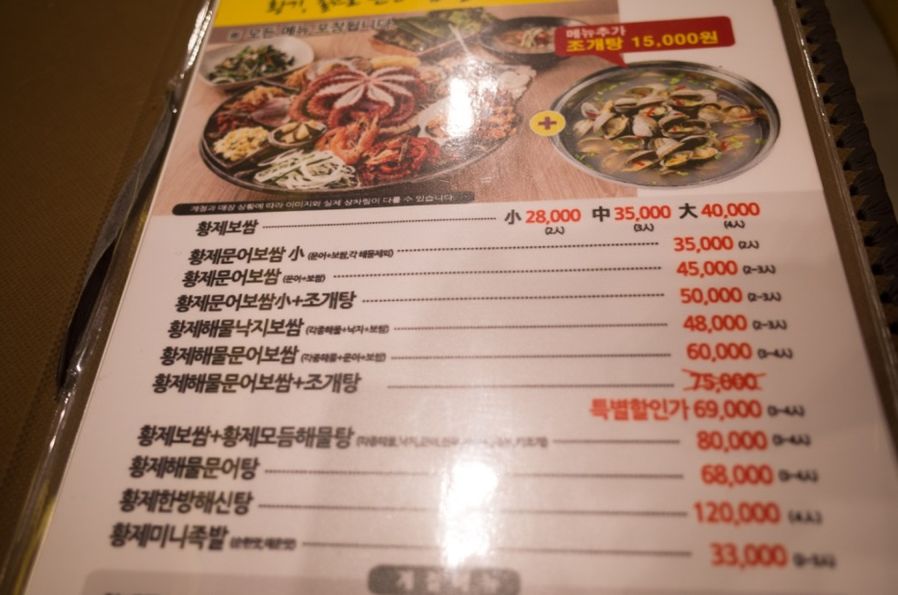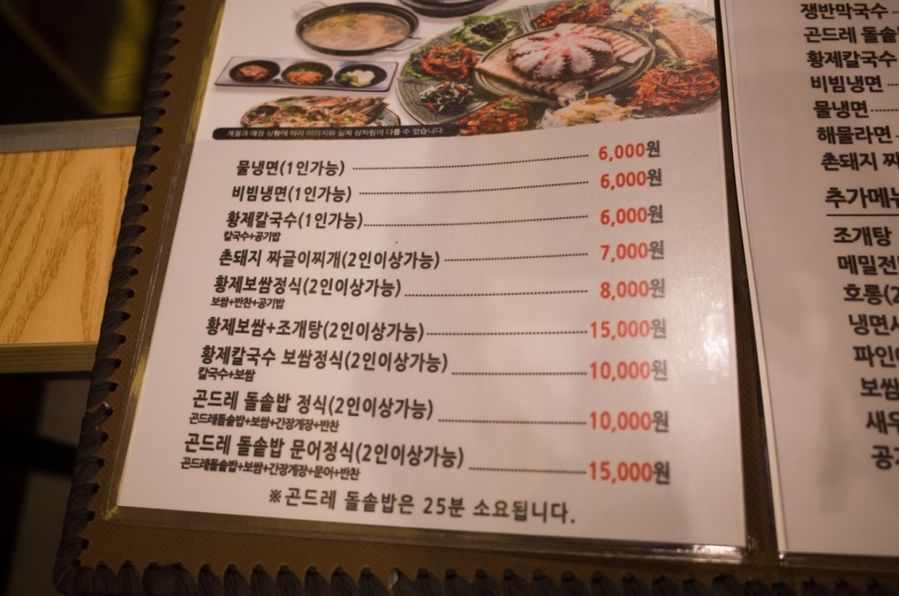 There
are some inexpensive menus. I want to have Gondeure dolsotbap(Rice
with Thistle in a Hot Pot) next time.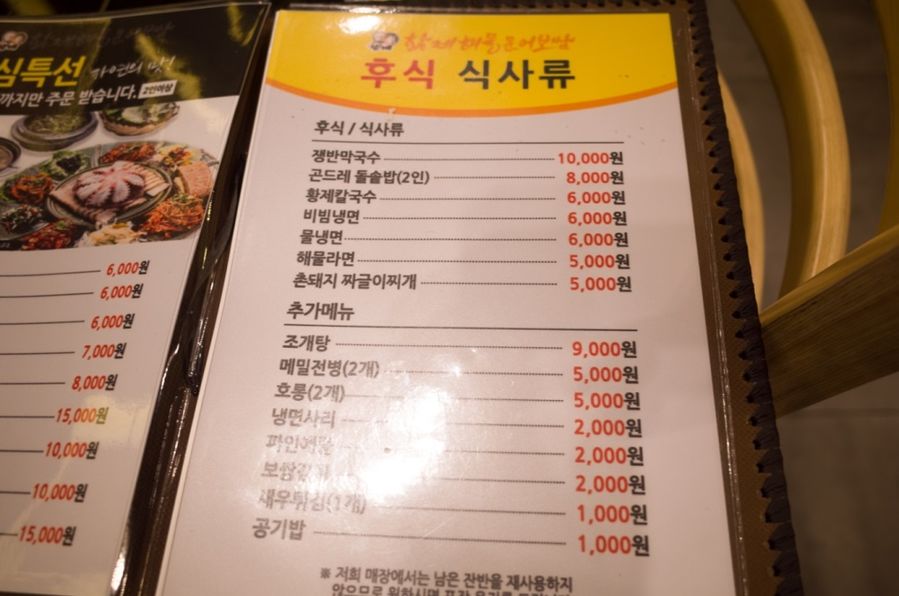 Nakji
horong gui(Octopus Stick) costs over 10,000 won for one octopus in
Seoul. I ordered it as I heard it costs only 5,000 won for two
octopuses. It was not bad, but too small. I ate away all of them
before taking a picture. Haha.