Yongsomak Catholic Church
Best Galbi Restaurant- Andong Daema Sutbulgalbi(Charcoal Grilled Beef Ribs)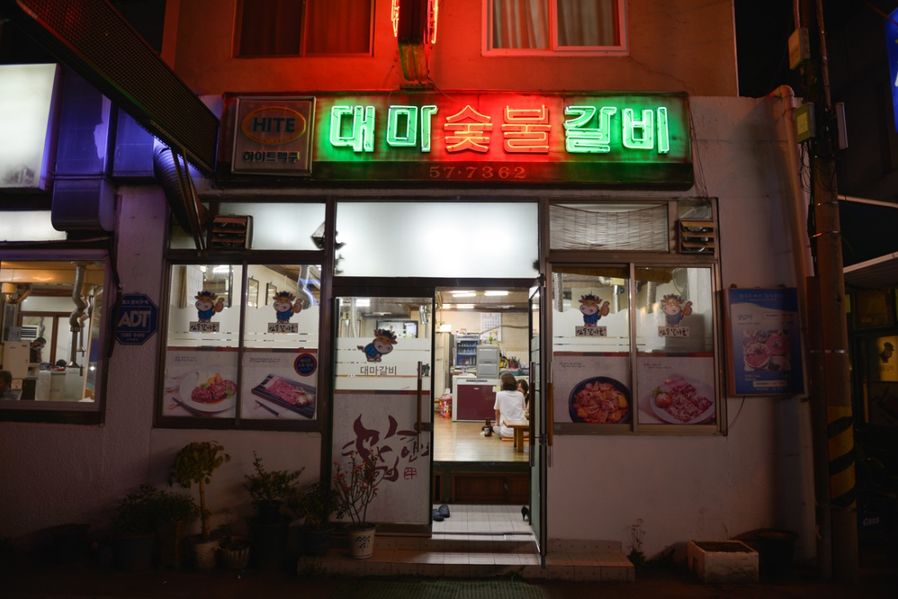 Who said there's no special food in Gyeongsang-do? In Andong, Galbi is also famous besides Heotjesabob. Not only do they serve the best quality ribs of Korea beef raised in Andong, but they also offer delicious dessert and use good charcoals that make their Galbi taste better than anywhere else.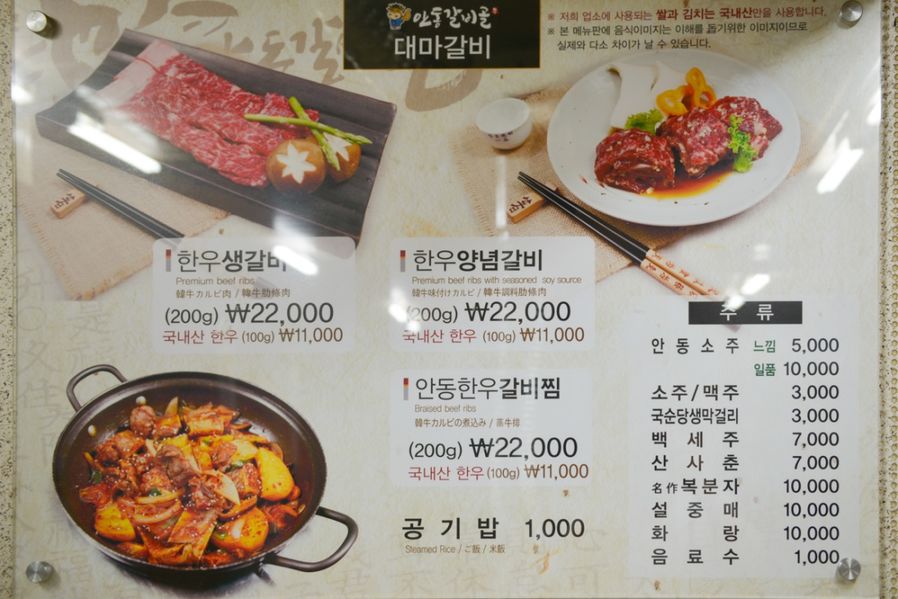 I ordered raw beef ribs for 1 person (22,000 won for 200 g) and later I ordered seasoned beef ribs. In the end, I say this restaurant's specialty is raw beef ribs rather than seasoned beef ribs soaked in soy sauce.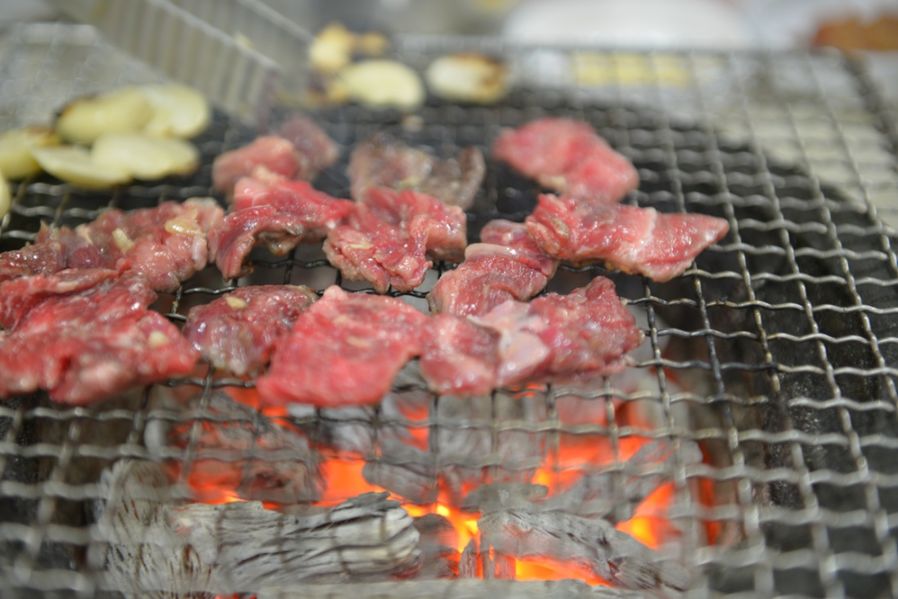 They used real charcoal, not plastic charcoal, and it seemed like they cut raw beef as soon as they get an order from customers and put them in garlic sauce.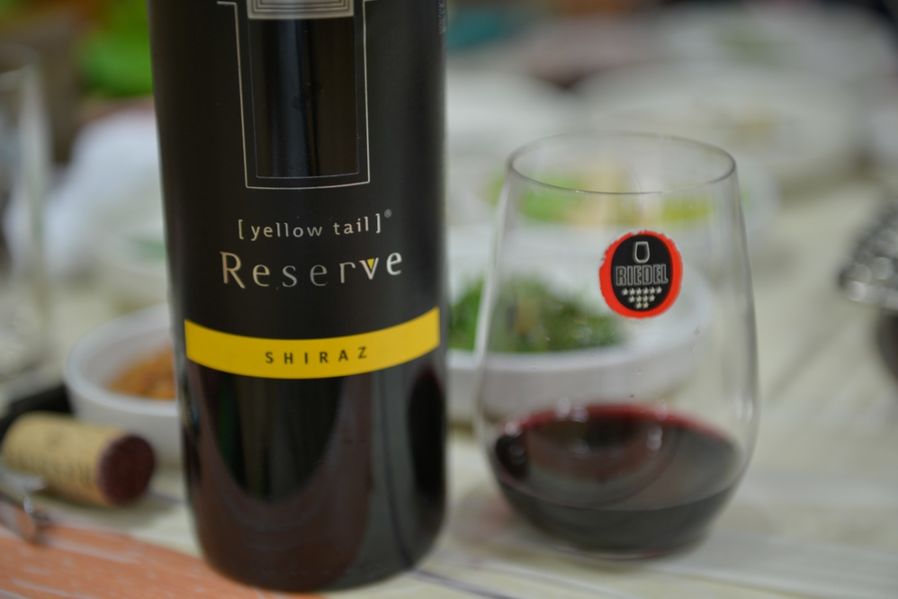 For wine that goes with beef rigs, I ordered one of Shiraz made in Australia, Yellow Tail Reserve. You could get it around 29,000 won at a big market in Korea. It is soft rather than rough but it tastes properly heavy so I believe it goes well with Korean barbecue which tastes like garlic or soy sauce.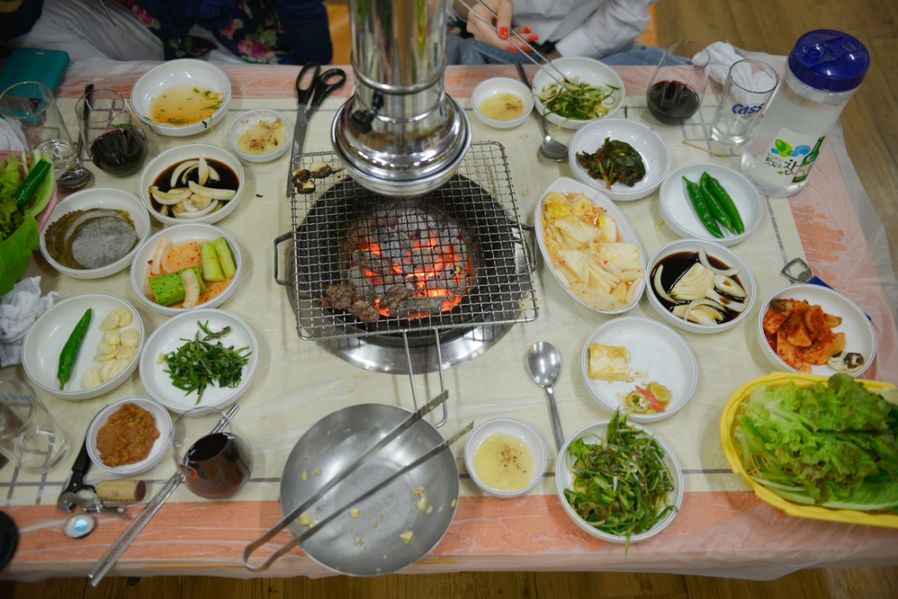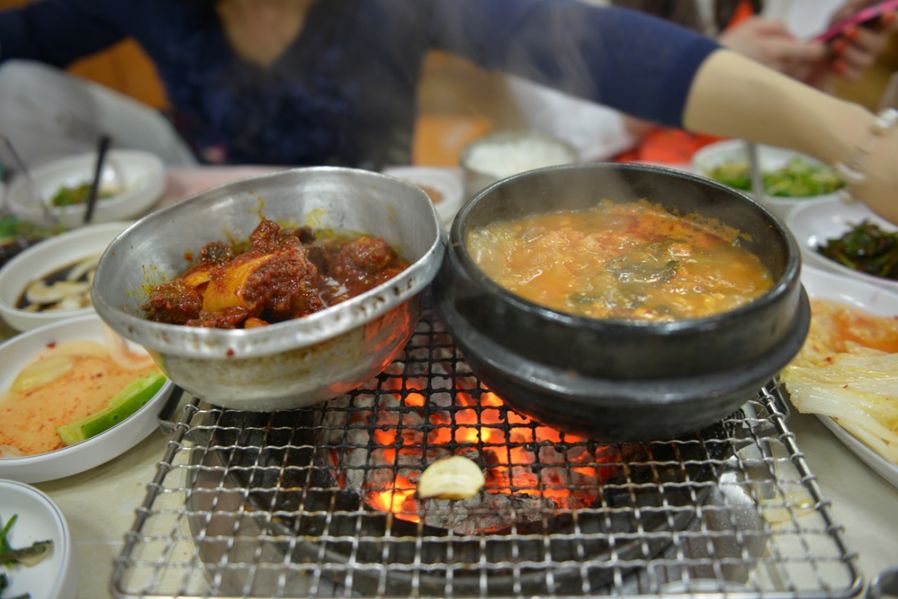 When I ordered rice as I almost finished eating beef ribs, I had a surprise. It was Doenjangjjigae(soybean paste stew) in a bowl with spicy sauce beef ribs, outer leaves of cabbages and beef. Rice mixed with leftovers from ribs that I ordered was so amazing.


Address: 171-8, Unheung-dong, Andong-si, Gyeongsangbuk-do, Korea (경상북도 안동시 운흥동 171-8)


Wolryeonggyo at sunrise 월영교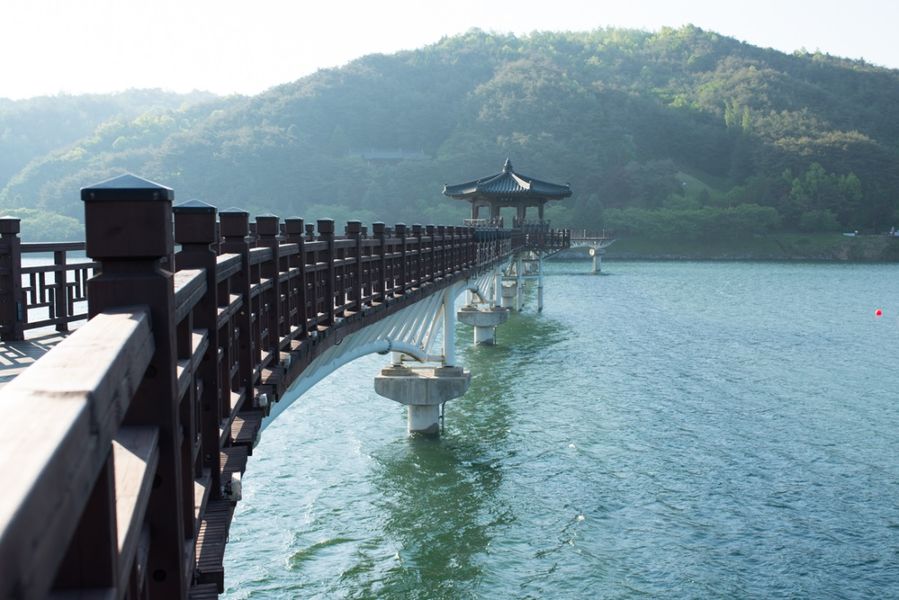 At 5:30 when the sun was supposed to rise, I went to see Wolryeonggyo and it was shining under mysterious morning sunlight and fresh morning air. In fact, you could take great photos of Wolryeonggyo with fantastic morning wet fog if you come here in autumn when the temperature difference between morning and evening is higher than 10 degrees.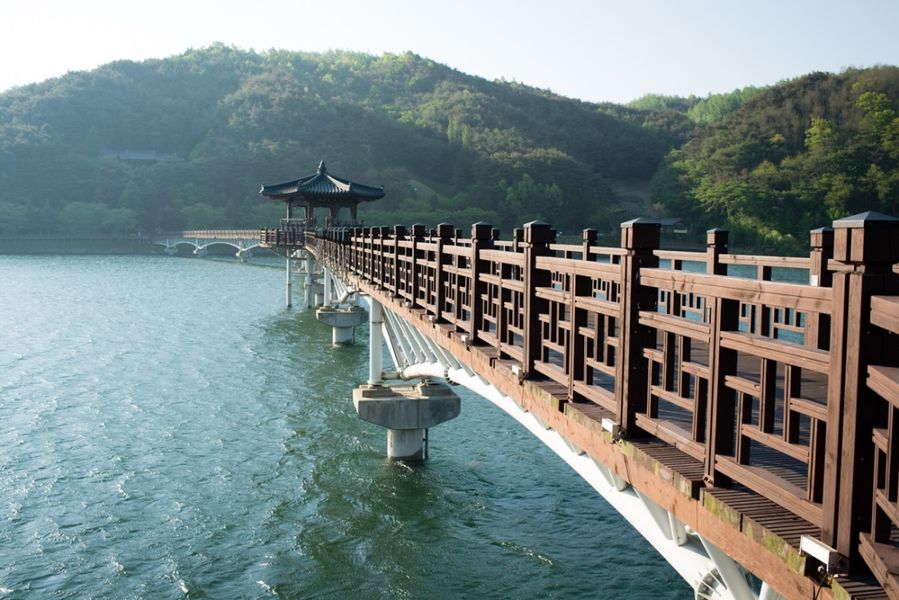 For reference, this is Wolryeonggyo in a wet fog that I took last autumn.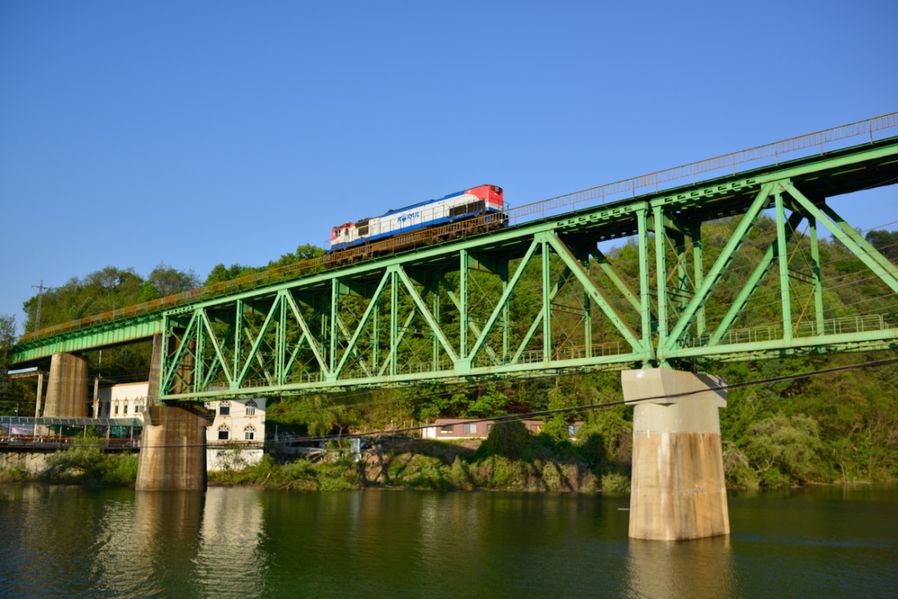 Address: 569, Sanga-dong, Andong-si, Gyeongsangbuk-do, Korea (경상북도 안동시 상아동 569)


Breakfast at Richell Hotel 리첼호텔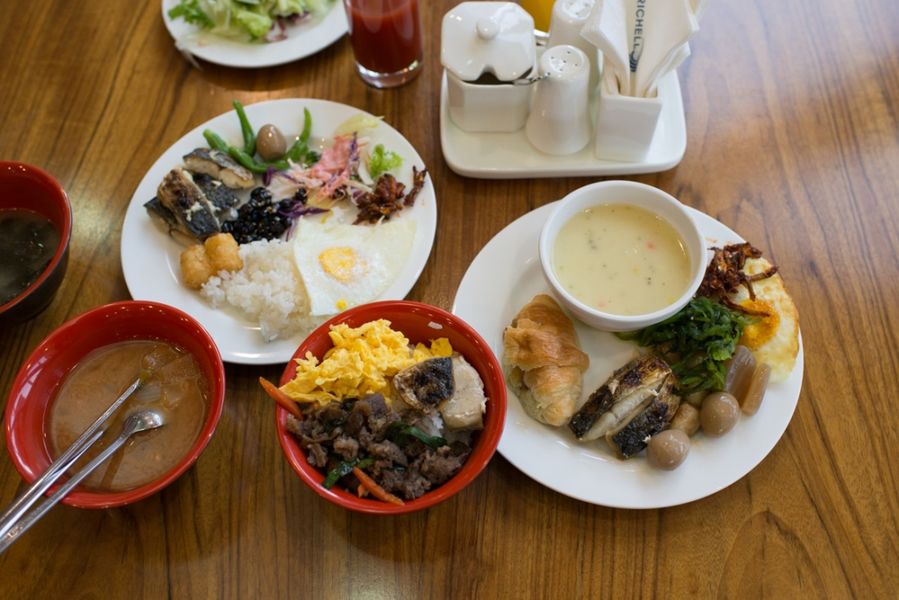 Breakfast was included in the room price. So I did not expect much but it was quite okay for its price. For extra person, it costs 12,000 won and you could enjoy Korean and western cuisines, and the employees were very kind.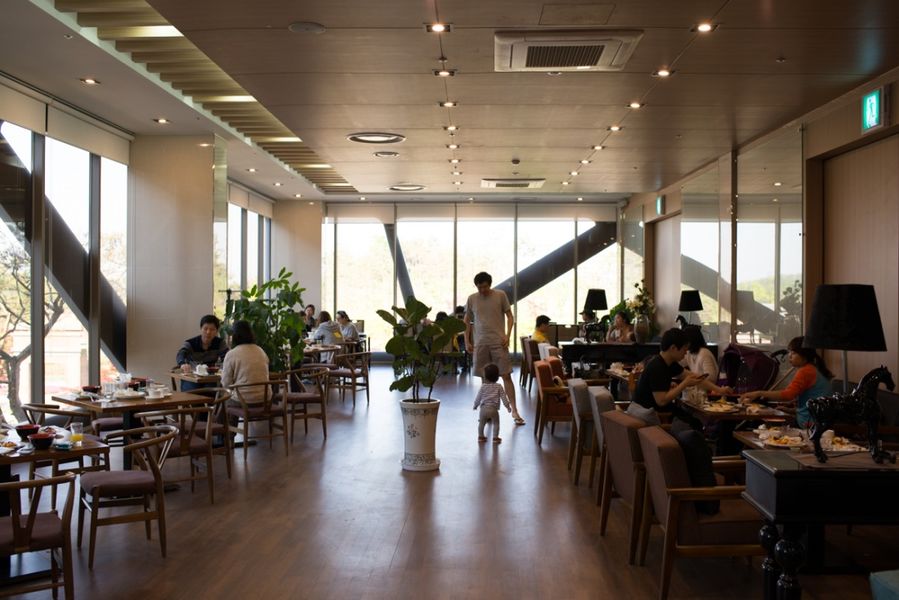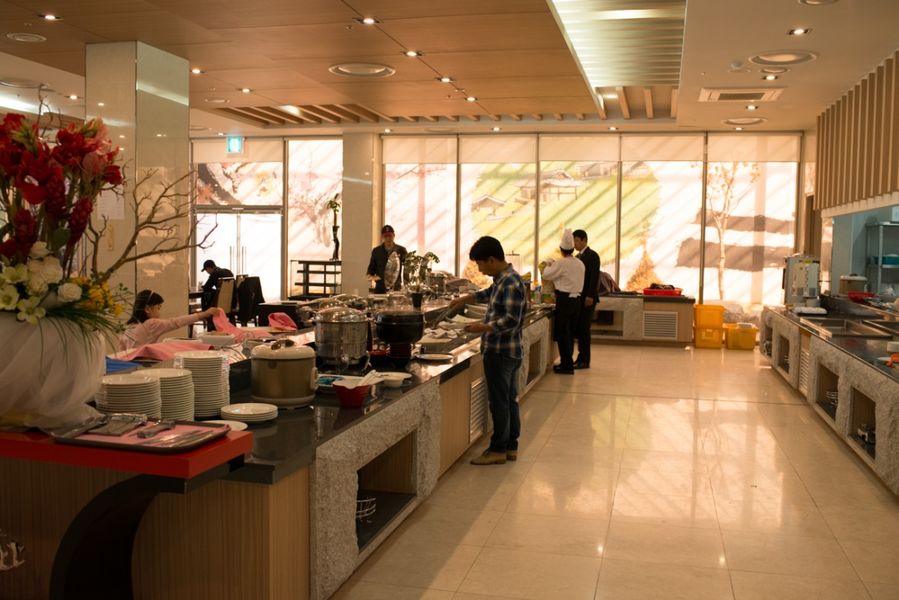 Byeongsan Seowon 병산서원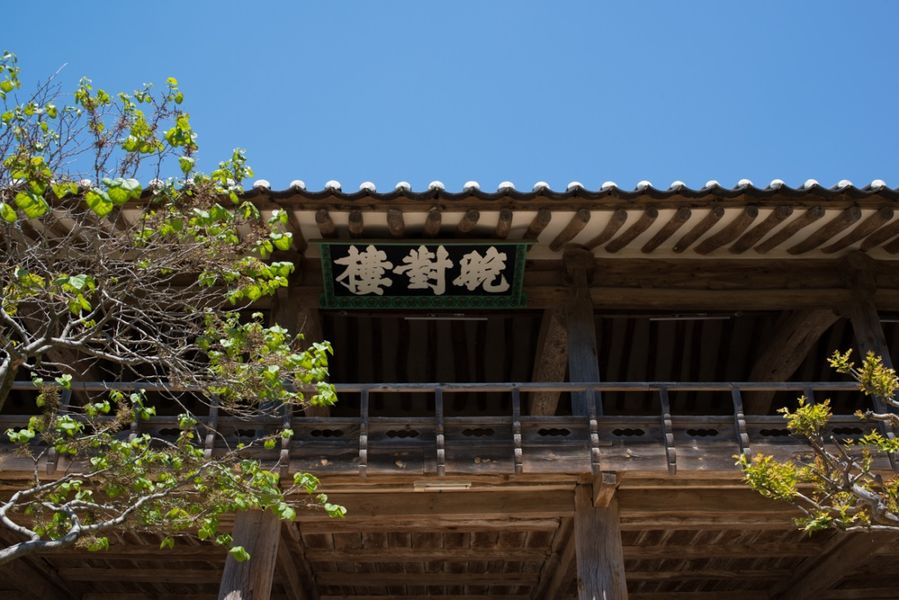 After breakfast, my first destination was Byeongsan Seowon (30, Byeongsan-ri, Pungcheon-myeon, Andong-si) which is located in the opposite side of Hahoe folk village. Mandaeru was welcoming us at the entrance. Many people who know Byeongsan Seowon come here to see Mandaeru.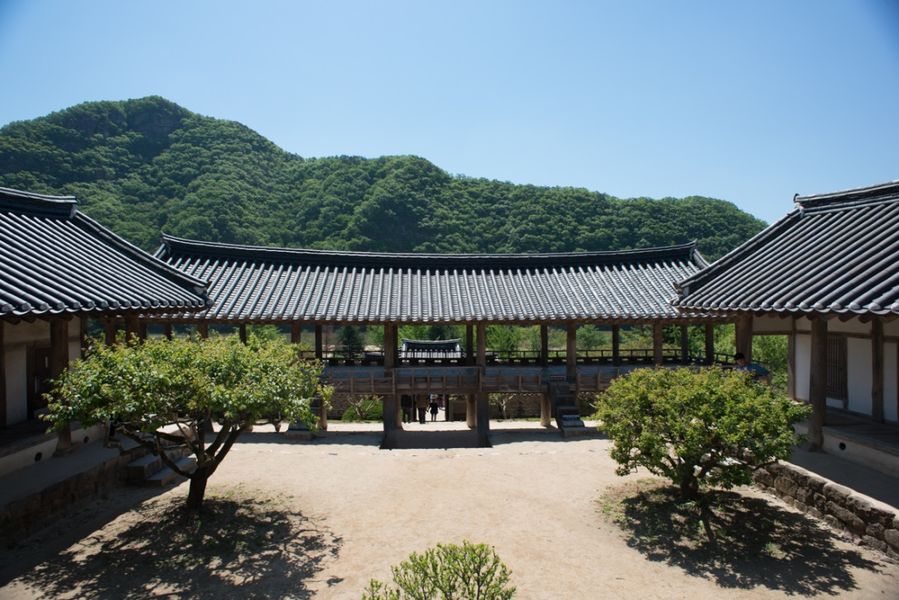 One of the best things in Byeongsan Seowon is the view of Mandaeru sitting on the main flowered room in the main building right here. I am sure the views of slowly flowing 낙동강 Nakdong River and Byeong-san(mountain) standing like a folding screen from this spot at sunset are the best in Korea.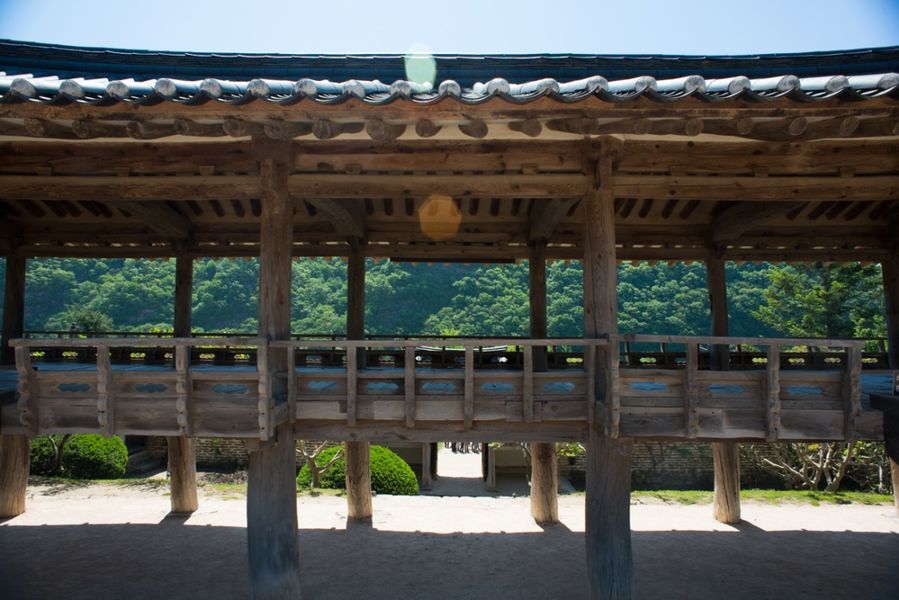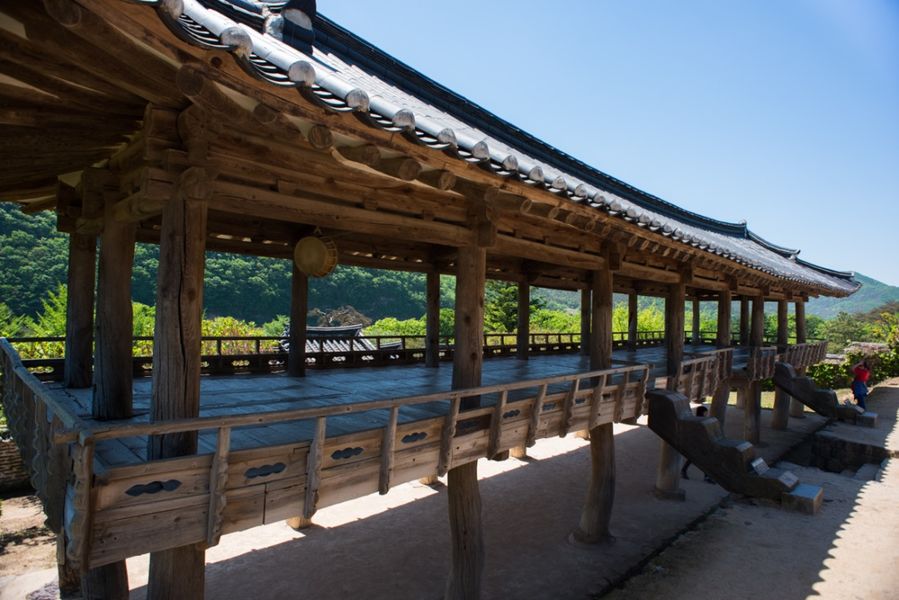 Unfortunately, the public is not allowed to go up to Mandaeru anymore. I miss the time when I was listening to a lecture from an architecture professor on Korean architectural cultures while I was eating a corn that some warden offered me.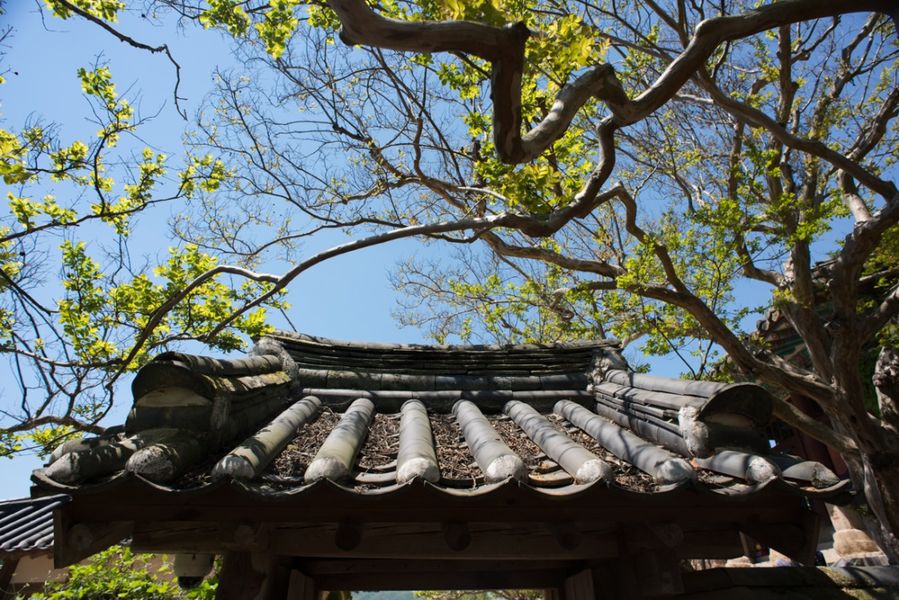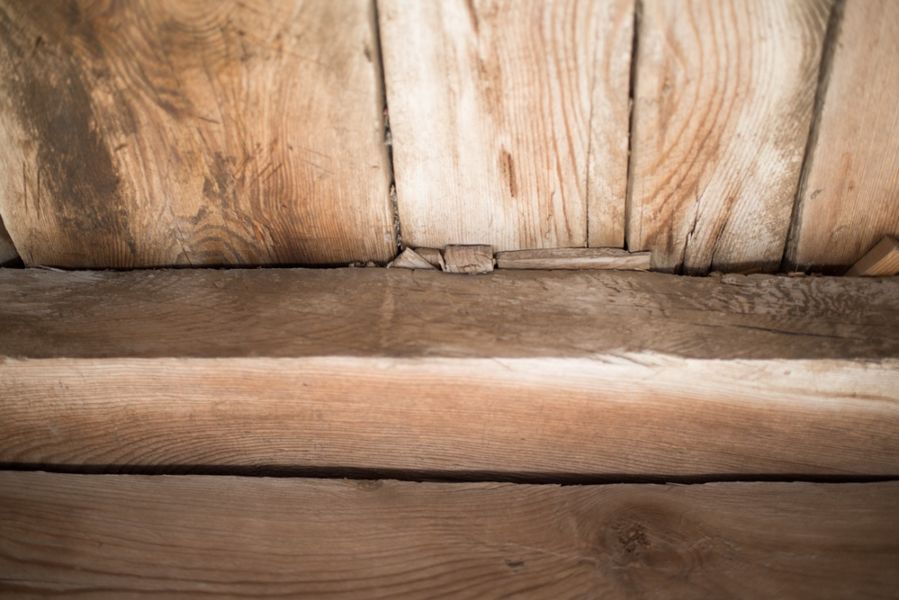 When I looked under the wooden floor while I was walking across Mandaeroo, I saw so many wooden pieces to fix the floor tight.



Address: 30, Byeongsan-ri, Pungcheon-myeon, Andong-si, Gyeongsangbuk-do, Korea (경상북도 안동시 풍천면병산리 30)


Pungjeon restaurant 풍전식당

I left Byeongsan Seowon and drove 6 km to Pungsan for lunch. I was excited to have lunch in an elegant restaurant which was remodeled from an old house but they said they only get customers who made a reservation so I could only take a look around and leave it behind.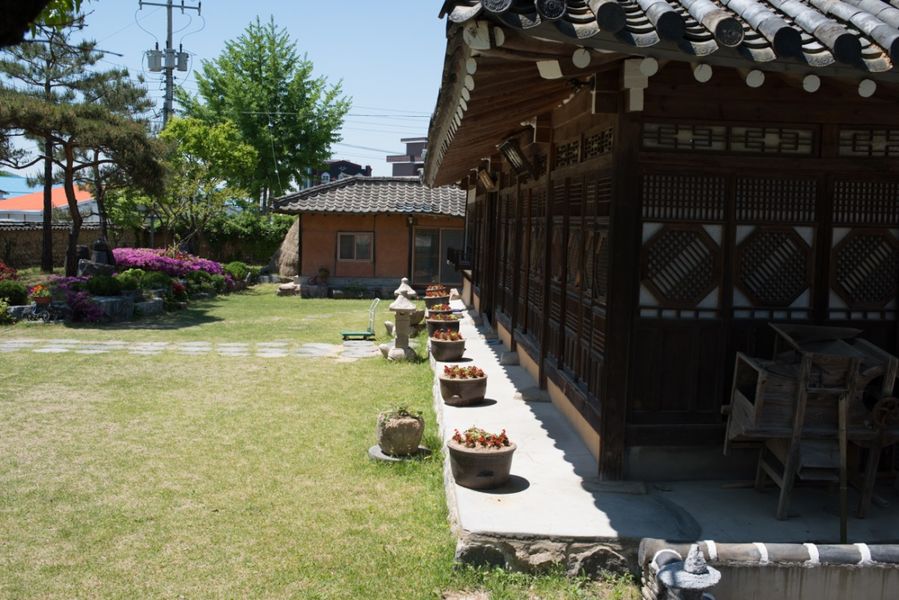 Address: 96, Angyo-ri, Pungsan-eup, Andong-si (경상북도 안동시 풍산읍안교리 96)

Wolgyegwan 월계관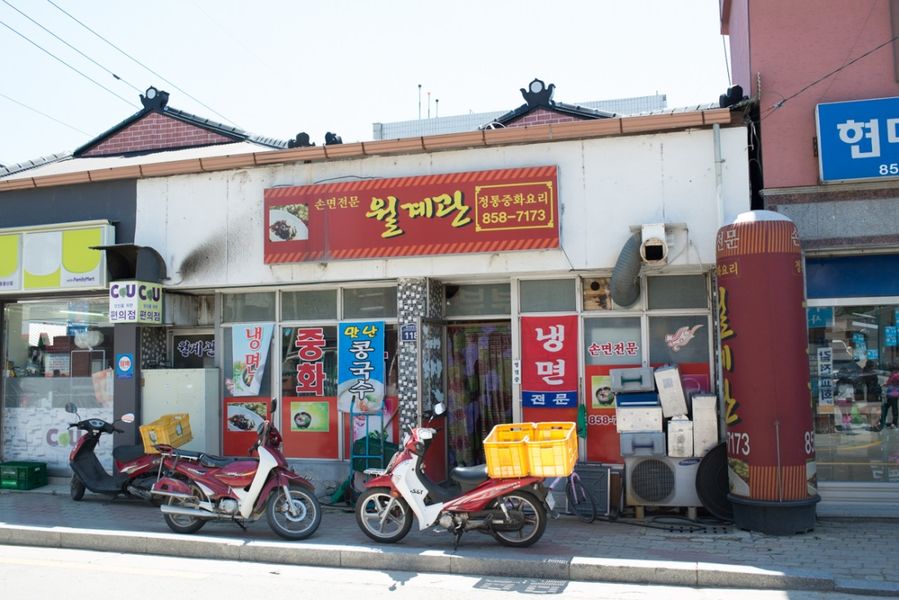 Eventually, I had lunch at a Chinese restaurant in the town. I had to wait for quite some time because they got so many orders so the owner was sorry for keeping me waiting and offered me Tangsuyuk and coke for free. I could wait happy and enjoyed Jjajangmyeon and Jjambbong.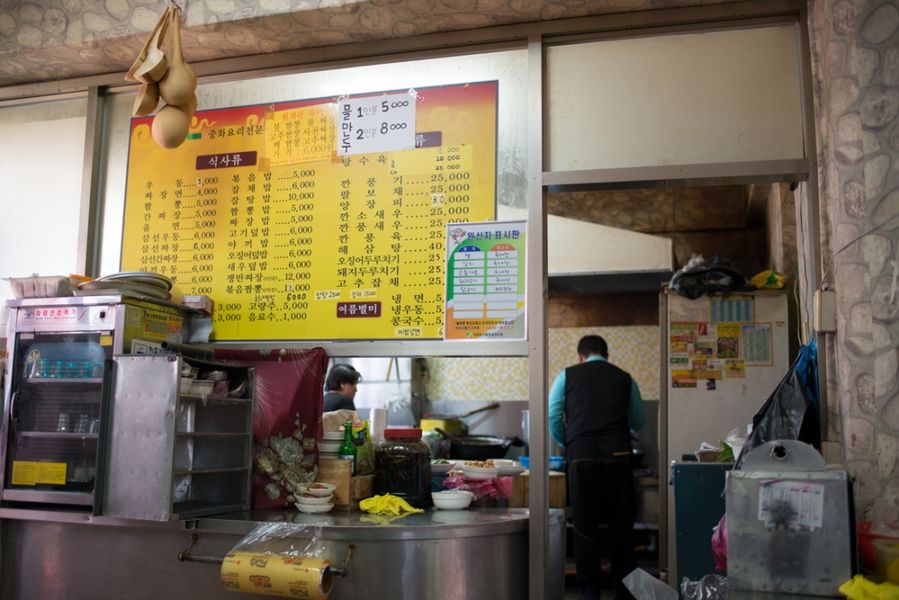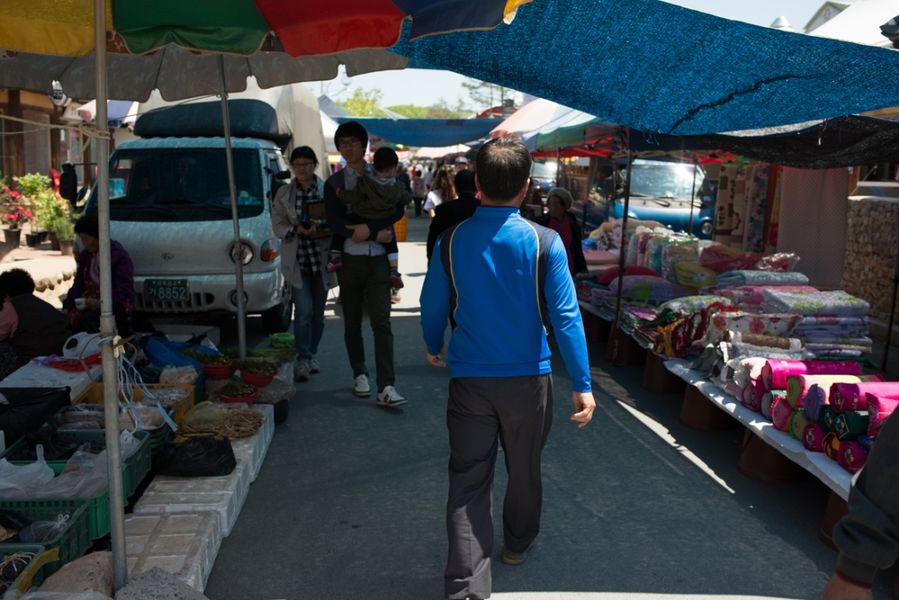 After lunch, I heard that there's a five day interval town market in Pungsang so I went there. I could feel the atmosphere of simple country market, and the price of vegetables or fruits grew in the sellers' vegetable gardens was about half the price in Seoul.