Cheongnamdae Presidential Villa 청남대

Cheongnamdae means 'Presidential residence in the south' in Korean. It was used as a vacation villa exclusively for Korean presidents for about twenty years. It has a breathtakingly beautiful landscape along with Daecheongho Lake.
646, Cheongnamdae-gil, Munui-myeon
문의면 청남대길 646
http://chnam.cb21.net


Suamgol Village 수암골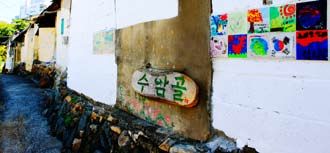 Suamgol Village developed gradually when refugees gathered in the area during the Korean War. It is currently famous as the shooting location of many TV dramas, such as Cain and Abel and The King of Baking, Kim Tak-gu. Palbong Bakery, which featured in the latter drama, is still open for business. The walls in the village are decorated with mural paintings and graffiti.
58, Suam-ro, Sangdang-gu
상당구 수암로 58


Cheongju Early Printing Museum 청주고인쇄박물관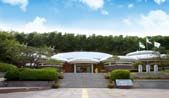 It is believed that the area on which the Cheongju Early Printing Museum currently stands

was originally occupied by a Buddhist temple named Heungdeoksa. Jikji, the world's

oldest work printed on movable metal type, was produced at this temple. This invaluable

documentary heritage was included on UNESCO's Memory of the World Register in 2001.
713, Jikji-daero, Heungdeok-gu
흥덕구 직지대로 713


Chojeong Mineral Water 초정약수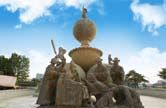 Chojeong Mineral Water is regarded as one of the three best mineral waters in the world. Its natural carbonated water comes from the limestone layer situated 100m below ground. Historical records say the water cured King Sejong's ailment of the eyes during the Joseon Dynasty.
Chojeong-ri, Naesu-eup
내수읍 초정리


Munui Cultural Heritage Complex 문의문화재단지

751-27, Daecheonghoban-ro, Munui-myeon
문의면 대청호반로 751-27
Sangsoo's Herb 상수허브랜드


18, Buyongoecheon-gil, Nami-myeon
남이면 부용외천길 18
http://www.sangsooherb.co.kr


Referred from : Chungbuknadri http://chungbuknadri.net