Nangye Korean Classical Music Museum 난계국악박물관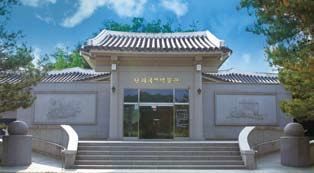 Yeongdong, as the home of gugak, or Korean traditional music, has a museum dedicated to

the artistic spirit of Park Yeon (pen-name: Nangye), a renowned civil official and musician of

the Goryeo Period. The museum introduces Park Yeon and Korean music in order to promote

the artistic value of Korean traditional music, and holds exhibitions of diverse Korean traditional

musical instruments and musical scores.
9, Gugak-ro, Simcheon-myeon
심천면 국악로 9
http://nangye.yd21.go.kr
Wine Korea 와인코리아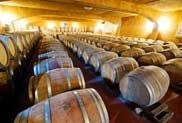 Wine Korea, the only winery in Korea, is engaged in the entire process of wine production from cultivating grapes to brewing high-quality wine. Visitors can see the underground tunnel where the wine is stored for aging, and can make their own wine by themselves. Wine Train, a special tour program, is run with the cooperation of KORAIL.
662, Yeongdonghwanggan-ro, Yeongdong-eup
영동읍 영동황간로 662



Referred from : Chungbuknadri http://chungbuknadri.net