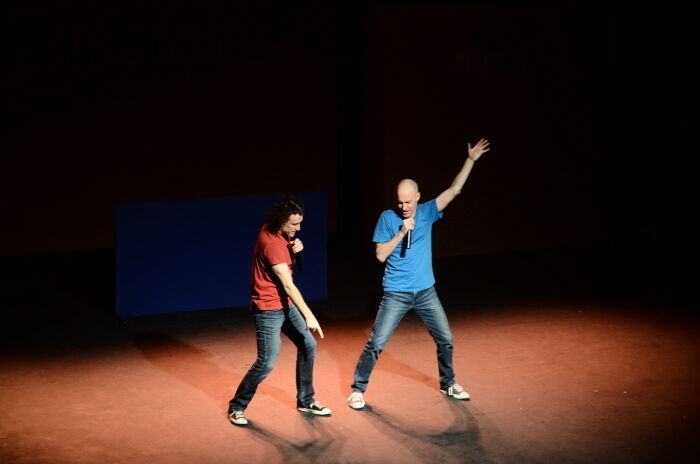 NIKON D7000 | f/4.5 | iso 800 | 2015:08:28 23:55:39 | Flash did not fire, compulsory flash mode | 70mm
Introduction
The first in Asia, started as the International Comedy Festival in 2013, it is now known as the Busan International Comedy Festival (BICF) and is noted for developing comedy cultural contents, introducing both Korean and famous international comedians from abroad.

Regardless of gender and ages, the comedy festival is open to anyone to enjoy and have fun laughing throughout the funny acts presented by the comedians. The audience also get to be actively involve with the artistes through the performances and programs presented at this globally diverse international comedy festival. In addition, a comedy open concert will also be hosted for free to allow all visitors to enjoy comedies of international level quality.




Duration of Performance
Varies by performance
Age Limit
Varies by performance
Homepage
www.bicf.co.kr (Korean only)
Period
08.23.2019 ~ 09.01.2019
Address
120, Suyeonggangbyeon-daero, Haeundae-gu, Busan
부산광역시 해운대구 수영강변대로 120 (우동)
Location
Haeundae Gunam-ro, Songdo Beach, Busan Design Center Art Hall, Shinsegae Department Store Culture Hall, Busan Cinema Center Haneul Theater, etc.
Telephone
• 1330 Travel Hotline: +82-1330
(Korean, English, Japanese, Chinese)
• For more info: +82-51-916-8828
Referred from : KOREA TOURISM ORGANIZATION http://visitkorea.or.kr