Songnisan National Park 속리산국립공원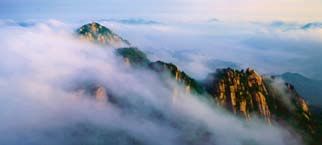 Songnisan Mountain, located in the middle of the Sobaek Mountain Range, has eight peaks

including Birobong, Munsubong and the highest peak, Cheonwangbong, as well as eight rocky peaks including Munjangdae and Ipseokdae. The mountain contains various historical sites such as a Buddhist temple named Beopjusa, and is inhabited by many rare species of animals and plants.
84, Beopjusa-ro, Songnisan-myeon
속리산면 법주사로 84
http://songni.knps.or.kr


House of Seon Byeong-guk 선병국가옥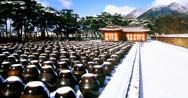 Built in the 1920s, the House of Seon Byeong-guk shows the typical characteristics of a private residence of the landowning class. Pine groves add elegant beauty to this Korean traditional structure, which also offers accommodation for visitors.
10-2, Gaean-gil, Jangan-myeon
장안면 개안길 10-2


Fun Park 펀파크
329 Gilsang-ri, Boeun-eup, Boeun-gun
보은군 보은읍 길상리 329
http://www.funpark.kr


Referred from : Chungbuknadri http://chungbuknadri.net