V64 Art Space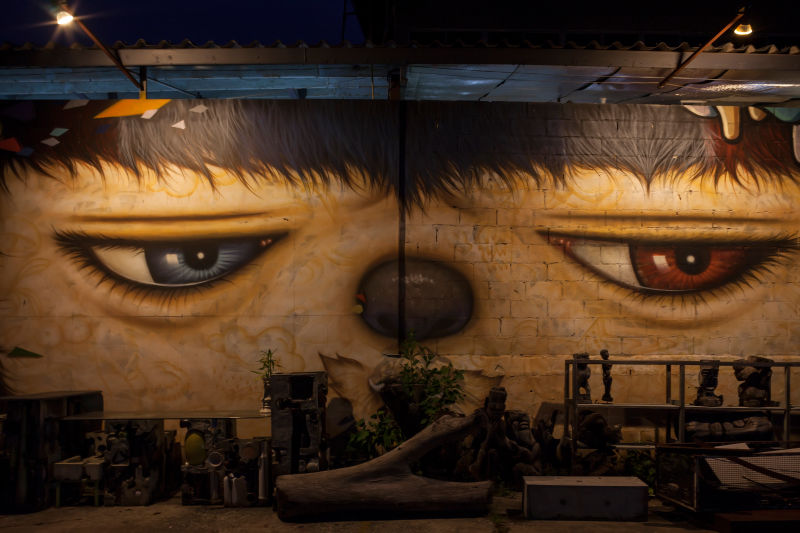 The buzz was high when V64 opened, as this massive art complex could finally compete with Shanghai's Moganshan Lu. While the far away location is inconvenient, once there you will find 37 galleries and studios to browse through, a cozy bar with cool artists hanging around and more art work than you can dream off. The music school and Art Academy can get your artistic inspirations off the ground, and should you wish to stay longer, the space now offer accommodations for traveling guests.
- Complete Address:
V64 Art Studio Address
143/19 Changwattana Soi1 Yak 6 (Vibhavadi 64 rd.)
Bhangkhen Laksi, Bangkok 10210
Thailand
https://www.google.co.kr/maps/place/V64+artstudio/...
Changwattana Soi1 Yak 6, Bhangkhen Laksi, Talat Bang Khen, Lak Si, Bangkok 10220, Thailand
- Telephone number:
02 973 2681 / 2 or (+66)874 3836 81 (Mobile)
- Website:
- Opening Times:
Tuesday to Sunday
10:00 am to 08:00 pm
- Public Transport (if possible):
Bus 29 or Bus 510
- Price Range ($ Budget, $$ Affordable, $$$ Moderate, $$$$ Luxury):
From $ Budget to $$$$ Luxury
- Pay with (Cash only, Ec/ debit card, Credit card):
Cash and Credit card