Accademia Italiana Bangkok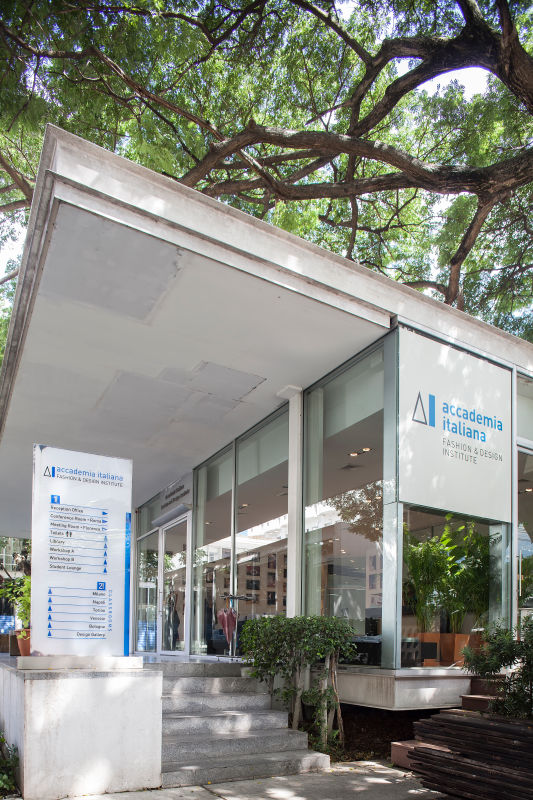 Accademia Italiana is a central spot for Bangkok's fashion world. And you don't need to be a student to benefit! The institute's coffee shop, is patronized by trendy students and senior fashionistas. It functions as a networking goldmine to find out about new trends or emerging talents. The year-end graduation show is also a highly anticipated event, sponsored by Fashion TV and attended by the elite of the fashion industry.
Complete Address: 2 Sukhumvit Soi 23, 3rd Floor Jasmine City Building, Klongtoey Nua, 10110, Thailand
Address : 2 Sukhumvit Rd, Khlong Tan Nuea, Watthana, Bangkok 10110, Thailand
Thai: เขต วัฒนา กรุงเทพมหานคร
https://www.google.com/maps/place/Accademia+Italia...
- Telephone number +66-2-262 0962
- Website: www.aithai.co.th
Opening Times: Monday to Friday 09:00-18:00
Saturday 10h00 – 17h00
- Public Transport: BTS Asoke
- Price Range: $$$ Moderate to $$$$ Luxury (depends on the course)
- Pay with: Cash, Visa, Mastercard, Amex
Additional information: BANGKOK CAMPUS
Since 2007 The Accademia Italiana International has opened the Institute offering study programs in Bangkok, the heart of Thailand.
Studying at our Academy could lead you to play a crucial role in the design world, prepare you for success and give you the insight to work and succeed in an international environment.
The Accademia Italiana (Fashion school, Fashion Design School, Fashion Design academy, Design School and Art School) was established in Florence in 1984. For more than 30 years it has been one of the leading fashion schools, design schools and art schools in Italy and in Europe for artistic training at a post-secondary level. The Accademia Italiana of Bangkok is the only school in South East Asia with programmes accredited by the Accademia Italiana in Italy.
Today, studying at the Accademia Italiana's new campus in Bangkok, in the heart of Thailand, can lead you to an important role within the fashion and design industries, and help you to achieve huge success in the professional and artistic fields in Thailand and worldwide.
European Bachelor's Degrees accredited in Florence