Sofa wine bar
(Ekkamai)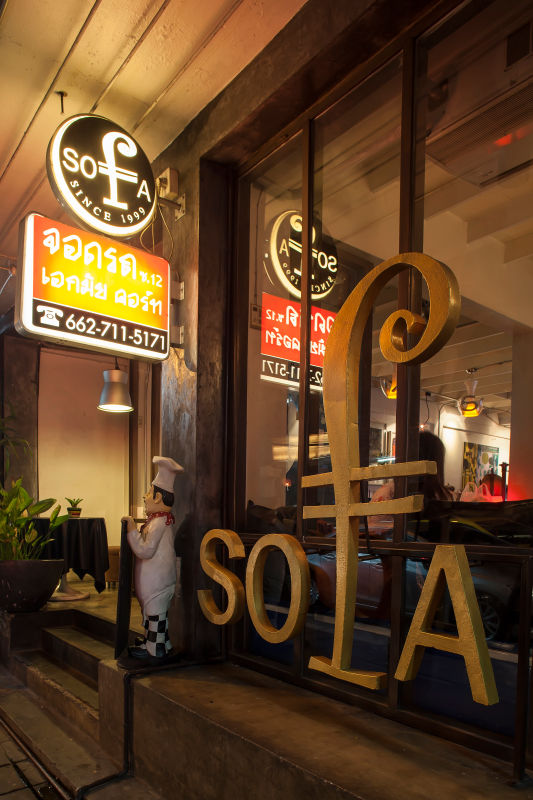 Imagine sipping wine in a Salvation Army resale shop and you're not far off. This little-known bar has all the trappings of a comfortable home, from the collection of old cameras to the assortment of tables and chairs, from the paintings adorning the walls to the assemblage of candle sticks. Come out of the Bangkok heat to a place where you can just be yourself and have a glass of refreshing wine, while listening to the house DJ drop some fresh beats.
Complete Address: 101 Ekkamai soi 5, Sukhumvit soi 63, Klongtoey, Wattana, Bangkok 10110
101/1-2 ซอยสุขุมวิท63 ถนนสุขุมวิท แขวงคลองตันเหนือ, Bangkok 10110, Thailand
https://www.google.co.kr/maps/place/Sofa/@13.73053...
- Telephone number +66 2711 5171
- Website: www.facebook.com/sofaatekkamai
- Opening Times: daily from 9am to 2am
- Public Transport BTS Ekkamai
- Price Range: $$ Affordable
- Pay with: Cash only