Hongseong-gun is a provincial capital of Chungcheongnam-do located in the mid-west of the province. It's the most populated county among 7 counties in Chungchongnam-do. It's well known for salted shrimp, Daeha (Jumbo shrimp), etc. Hongju-mok was set up in Joseon dynasty. It was the center of the administration and military that controlled over 5 gun 14 hyeon of the northern west part of Chungcheongdo. Naepo New Town is being constructed in Ilwon, Heungbuk-myeon. The Provincial Office moved from Daejeon to Hongseong in 2013. The county seat is Hongseong-eup. The administrative division is 2 eup 9 myeon. (Data source : Wikipedia)
Yongbong Mountain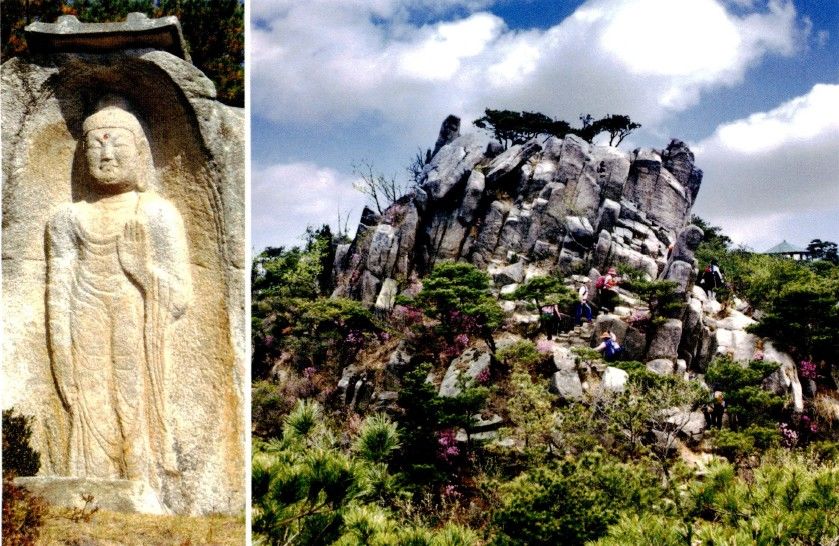 It was designated as a Deoksan provincial park with Mt.(Gaya 678m) and Mt. Deoksung (495m) in 1973. Its height is 381m. The mountain is not that high and rough, but it consists of odd mixture of rock and mountaintop. Its name (Yongbong, meaning Drangon and Phoenix in Korean) is originated from its shape which is like a shape of phoenix's head and dragon's body. It has a long gentle slope at the halfway up the south side of mountain and the west side of mountain-foot. A colony of pine trees was naturally formed in places. Besides, you could easily find precious cultural heritages such as Janggun rocks, Yongbong Temple(Old temple of Baekje), Hongseong Singyeongri Mae Standing Stone Buddha(National Treasure number 355)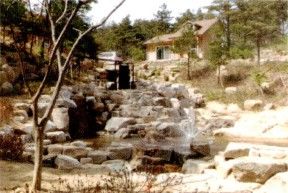 * Yongbong Mountain Natural Rereation Forest
Strange rock formations and cliffs, such as Byeongpung(folding screen) rock, Geobuk(Turtle) rock, Janggun(Admiral) rock, and trees make up a magnificent view. It's located at the foot of Yongbong mountain which is called the second Geumgang mountain, so it has beautiful scenery.
Address : 2gil-87, Yongbongsan, Heungbuk-myeon, Hongseong-gun, Chungcheongnam-do
Telephone : 041-630-1784 Homepage : www.yongbong.or.kr
Entrance fee : Adult 1000won, Youth / Military 800won, Children 400won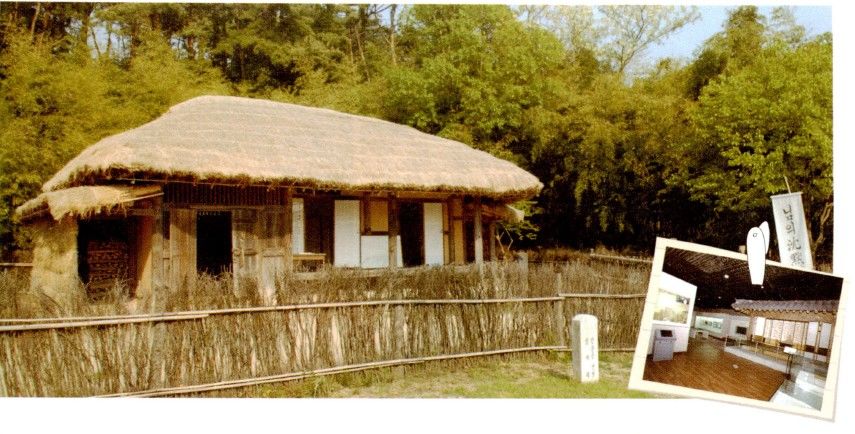 Birthplace of Manhae Han Yong-un
There is a shrine, 'Manhaesa' keeping a memorial tablet and portrait of Han Yong-un, Buddhist reformer and poet. Han Yong-un entered into Baekdam temple to become a Buddhist monk when he was 26 years old. He signed the Declaration of Independence as one of the patriot signatories and served a three-year sentence in prison. He took the lead in resistance literature with his work 'Nimui Chimmuk'(The Silence of My Love), published in 1926. He was called for the popularization of Buddhism and the advocacy of independent thought.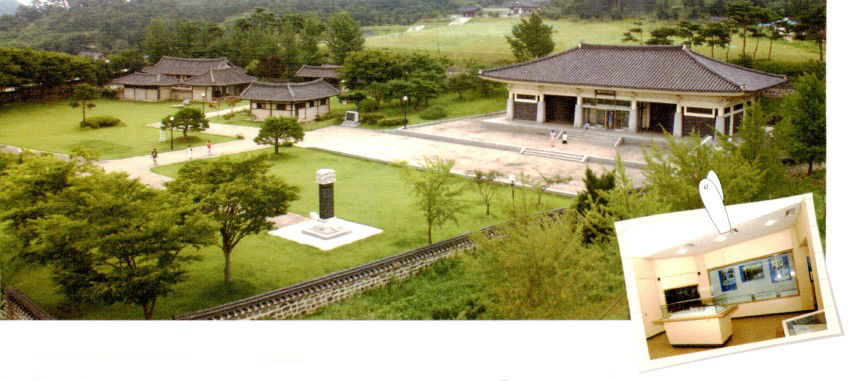 Birthplace of Baekya Kim Jwa-jin
Baekya (His pen name) Kim Jwa-jin, the independence activist during the Japanese colonial era, was born and grew up here. Since 1991, his birthplace, gate section, and guesthouse have been restored and the museum have been built as the sanctuary business.
Address : 546-12, Baekya-ro, Gilsan-myeon, Hongseong-gun, Chungcheongnam-do
Telephone : 041-630-1362 Homepage : tour.hongseong.go.kr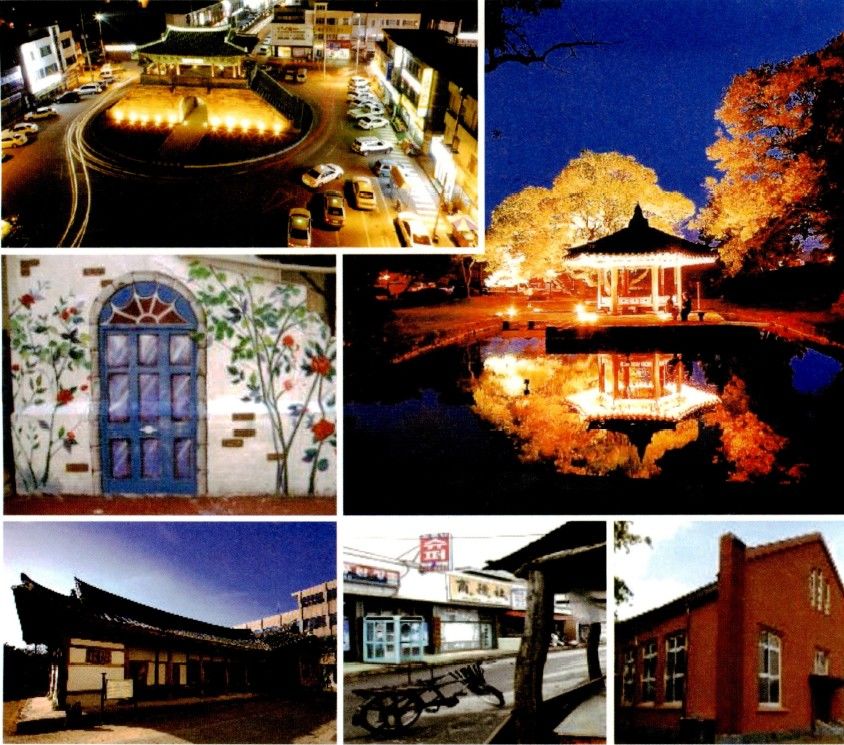 Hongju-mok was set up at Hongju fortress about thousand years ago. Hongju fortress took charge of a vast area from Pyeongtaek of north to Seojeon of south. The road shows what Hongju Fortress was all about. You would take the course that embraces the past and the modern, looking around from Hongjuseong Fortress, Joyangmun(East gate), Hongseong Traditional Market.



Walking course is started and ends at the Hongseong station throughout Ogeori(Five-way intersection)of General Kim Jwa-jin, Lotto Hot Spot, Hongseong Traditional Market, Hongju Uisachong, Catholic Martyrs' Site, Hongjuseong Fortress, Hongju History Museum, Gunjeong(Anhuidang Hall, Yeohajeong, Hongjuamun, etc) – Old downtwon, Joyangmun, Myeongdong Shopping Street, Danganjiju(Two standing stone pillars). It's an 8km long, 2 hour course.
Garden full of pictures
You could see flowers throughout the year. Particularly in May, the flowering times, many tourists visit to enjoy the spring. There is a gallery exhibiting works of local artists, as well as trees. There is also a furniture gallery that includes the traditional japanned furniture as unusual theme.
Address : 102-36, 400gil, Chungseo-ro, Gwangcheon-eup, Honseong-gun, Chungcheongnam-do
Telephone : 041-641-1477 Homepage : http://www.gallerygarden.co.kr/
Entrance fee : Adult 6000won, Youth 4000won, Children 3000won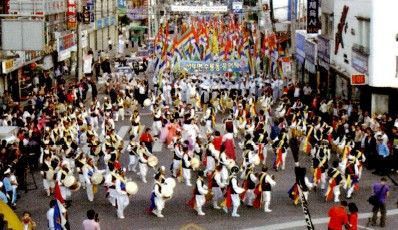 Hongseong Naepo Cultural Festival
The Naepo Cultural Festival takes place throughout Hongseong under the themes of "loyalty" and "people's culture". There are folk festivals with demonstrations of Madang, Nongak(Korean Traditional music performed by farmers), Ssireum(Korean wrestling), Namsadang, Gyeolseong Nongyo. Besides,, demonstration of military band at the Youth dance contest and Youth rock festival are held.
Telephone : 041-632-3616
Homepage : naepofestival.com (2015-03-02 not operating now)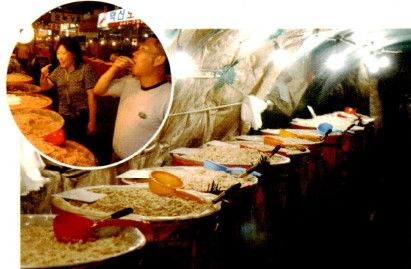 Gwangcheon Salted shrimp, Traditional Laver Festival
Gwangcheon salted shrimp and traditional laver festival is held before the Gimchi-making season in October , with its specialty, excavated salted shrimp and Joseon laver. During the festival, marine products are sold at discounted prices and variety of cultural events are held.

Telephone : 041-630-1378
Homepage : tour.hongseong.go.kr