Buyeo Hall of Korean traditional music

Revival of Baekje's history
Sindongyeop munhakgwan 신동엽문학관
I went to the terminal after eating because it might be traffic if I leave too late.
I saw a street named Sindongyep. Is this named after comedian or poet? I was curious so I searched what was around.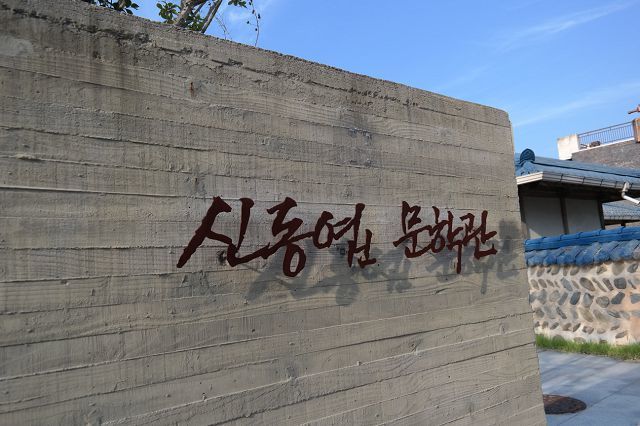 Poet Sindongyep's munhakgwan was located not too far from the terminal.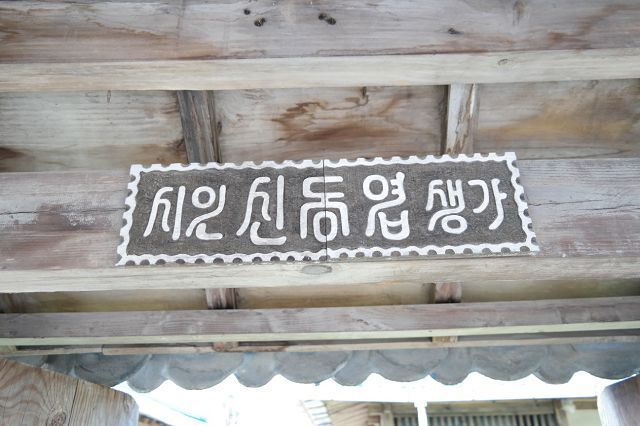 Poet Sin Dong Yep is often appeared in the textbooks. I guess he was born in Buyeo.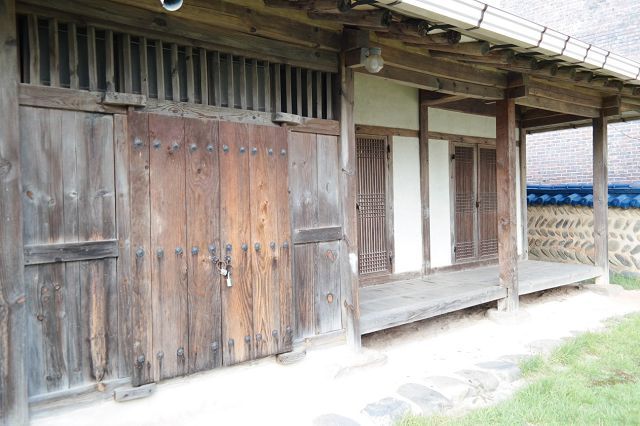 His actual house looked old and it was locked. The blue roof looked like it was just painted recently.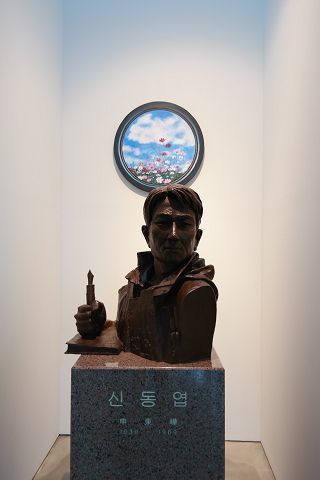 There is a bust of Sin Dong Yep with a fountain pen right in front as you enter.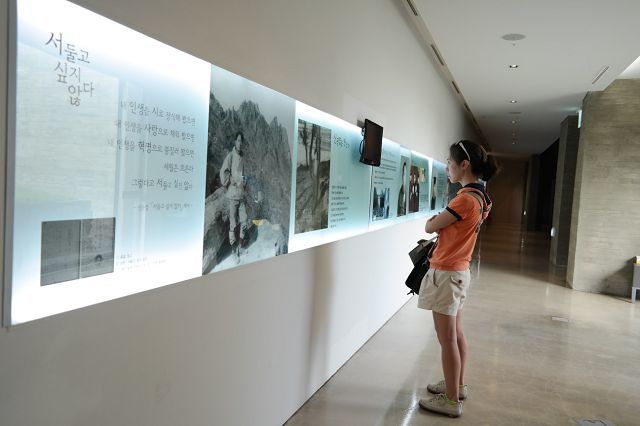 From whole life of Poet Sin Dong Yep who wrote "Kkeobdaegineun gara (go away shells)" based on oppressed society in 1960s...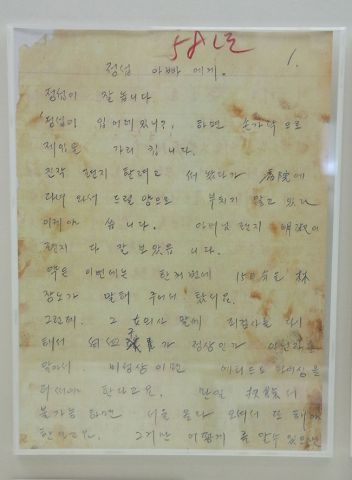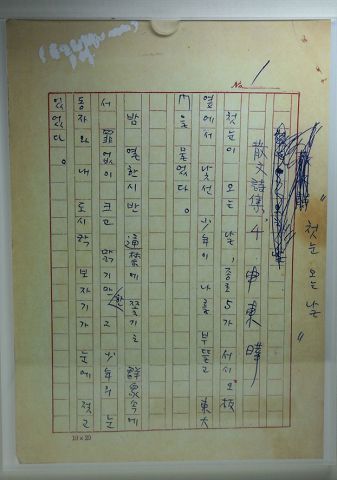 To the very detailed daily days of him such as letters of his wife and doodling note were displayed.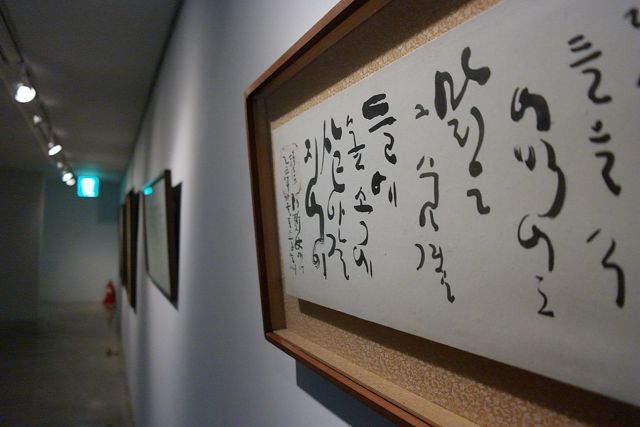 At the back, art works and pictures are displayed to cherish memories of him.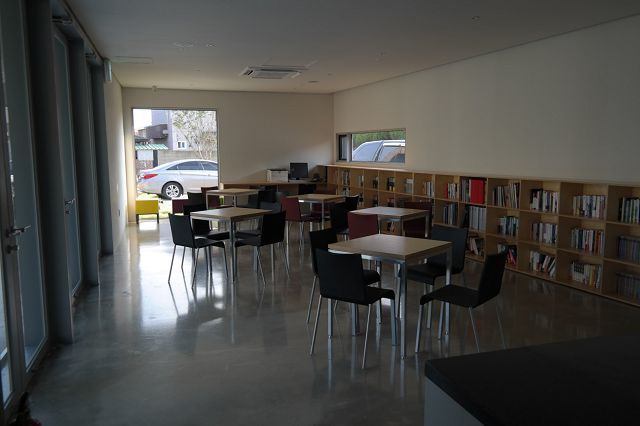 On the other side, there is a small place where you can read books. You might want to have some rest here during your trip.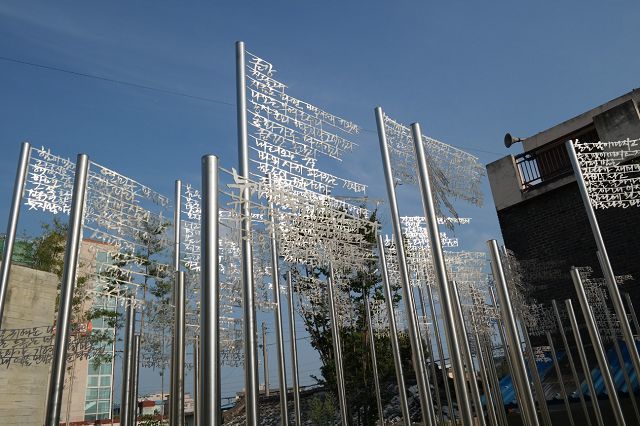 After looking around inside, I went out to the front yard and saw these long, metal flagpoles.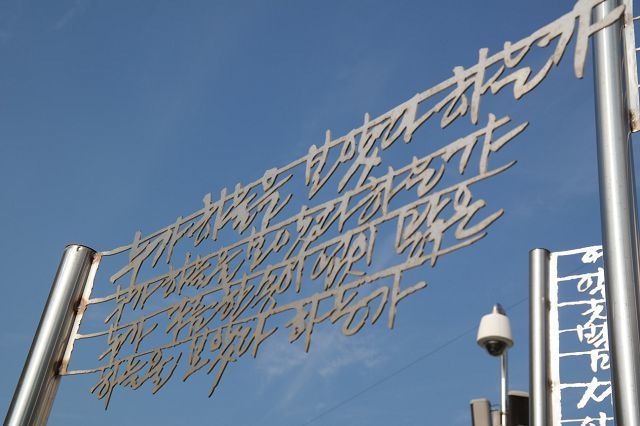 When you look at it from down, it's like some parts of his poetries are written on the sky. It was a great art work indeed.
It was not in my plan to go here, but it was a good opportunity to be here. I could look back at the history of Baekje and its remains. I think it's a new tourist spot. If you will visit Buyeo, visit here once.
Address: 501-3, Dongnam-ri, Buyeo-eup, Buyeo-gun, Chungcheongnam-do, Korea (충청남도 부여읍동남리 501-3)

Telephone: 041-830-2872

Open hours: Summer(April~October) 09:00~18:00 / WInter(November~March)
09:00~17:00 / Close on Monday

Homepage: http://www.shindongyeop.com/


As I end my trip in Buyeo
I could see lots of legacies and treasures during my trip in Buyeo. There are still many places that are not yet developed.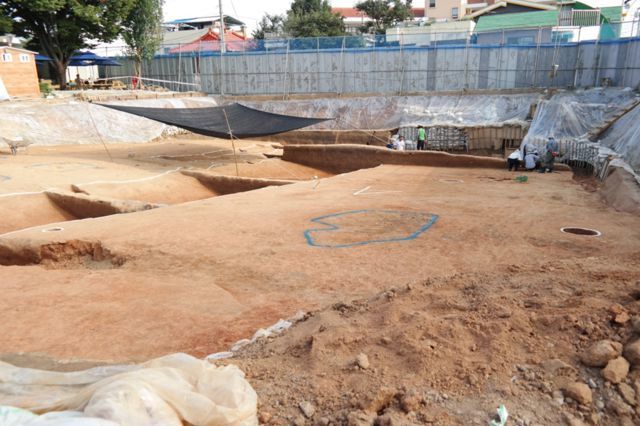 Still, Buyeo is a city that continuously excavating legacies. Moreover, it was a good opportunity for me to get interested more in our history and culture. My girlfriend even wanted to have some more historical trip next time. It's also educational for children.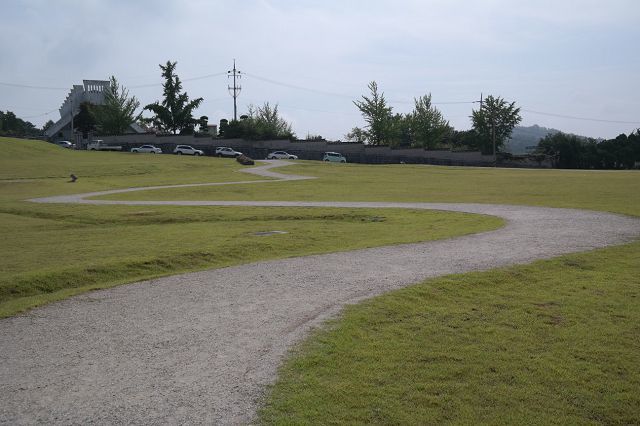 Before it gets developed, I think it's good to travel around and see those legacies as it is. It's like you're travelling ahead of people.
Even though my feet hurt because I walked too much, it was fun and wonderful trip for me.
The END!