3. Ingredients

-Main ingredients: chicken
-Sub ingredients: traditional sauces like gochujang, soy sauce, starch syrup, and spice like garlic

4. Taste Evaluation

-Spicy taste:★★★☆☆
-Salty taste:★☆☆☆☆
-Sweet taste:★★★☆☆
-Sour taste:☆☆☆☆☆
-Aromatic taste:★☆☆☆☆
3. Introduction to Sweet and Sour Chicken 닭강정
Bulgogi, Japchae and Kimchi are the most famous Korean traditional foods for a long time. But as time goes by, foreign tourists have enjoyed a variety of Korean foods along with traditional foods. Sweet and sour chicken is one of the famous Korean foods which have been popular with many people. It is seasoned with spicy traditional source of Korea on fried chicken.

It has been known all around the world in 2010 G-20 Seoul summit. It was known as Korean food after it was served to state guests like Barack Obama and Vladimir Putin.

Although it is famous street food for Koreans, its origin has been unknown.

Some people say Chinese people in Chinatown liked to eat fried chicken after opening port. In fact, there are a lot of famous restaurants of sweet and sour chicken in Shinpo market near Chinatown.

Others say it has been passed down since the Joseon dynasty period since the recipe of Gangjeong and that of sweet and sour chicken are so similar. Lastly, some say it was originated from Court Cuisine which was made of steamed chicken with saurce and walnut.
There are a lot of assumptions, but nothing is clear.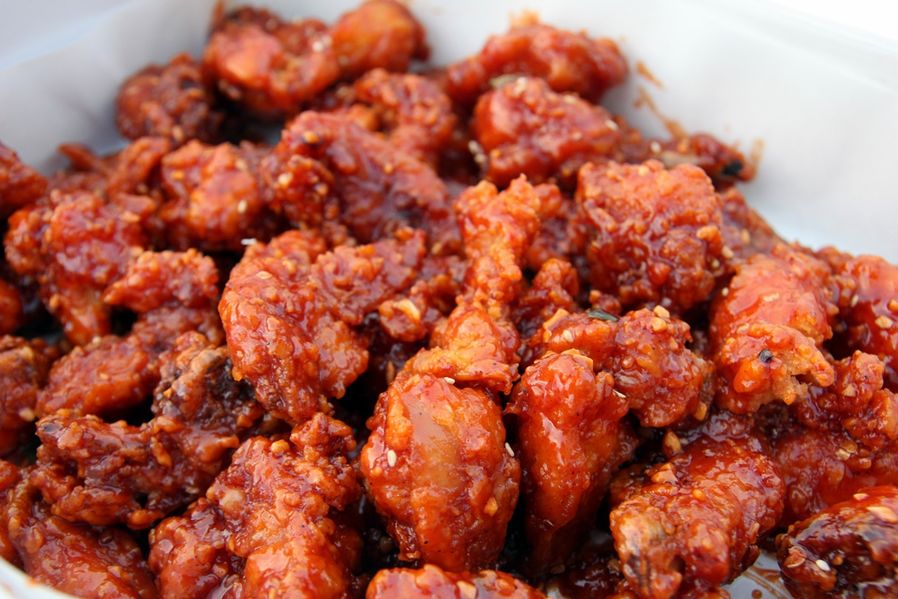 Canon EOS 550D | f/4.5 | iso 800 | 2012:07:24 19:40:43 | Flash did not fire, compulsory flash mode | 25mm



You can guess the taste of sweet and sour chicken with the recipe.

Firstly, you should fry chopped chicken in oil. And then, you should mix it with source of gochujang, soy sauce, starch syrup and garlic, and sprinkle nut powder on it.

Fried chicken is crispy and aromatic. Gochujang is spicy, soy sauce is salty, starch syrup is sweet.

Garlic is included in all sort of Korean meet foods.

Theorigin of sweet and sour chicken is unknown. But it is a typical Korean food since it is made of Korean traditional sauce like gochujang, soy sauce, starch syrup. Korean fried chicken has been popular all around the world after famous Korean drama "A Man from Another Star" was broadcast a few years ago.

"Seasoned spicy chicken" was popular with many people at that time. Foreigners may not distinguish them because their look and taste are so similar. While seasoned spicy chicken is delicious when it is hot, sweet and sour chicken is crispy when it is cool.

It is because starch syrup is far more put in sweet and sour chicken. So sweet and sour chicken is more sweet than seasoned spicy chicken, and crispy and chewy after it is cooled.

There is "Chicken and beer" food in Korea. Why don't you enjoy sweet and sour chicken and beer with your friends?

4. The kinds of sweet and sour chicken

There are not many kinds of sweet and sour chicken. But the recipes are different.

The ways to fry chicken, or the amount of sauce is different.

Recently, chicken is baked as more people pay attention on well being. Less starch syrup and

not spicy sauce have been used to make sweet and sour chicken.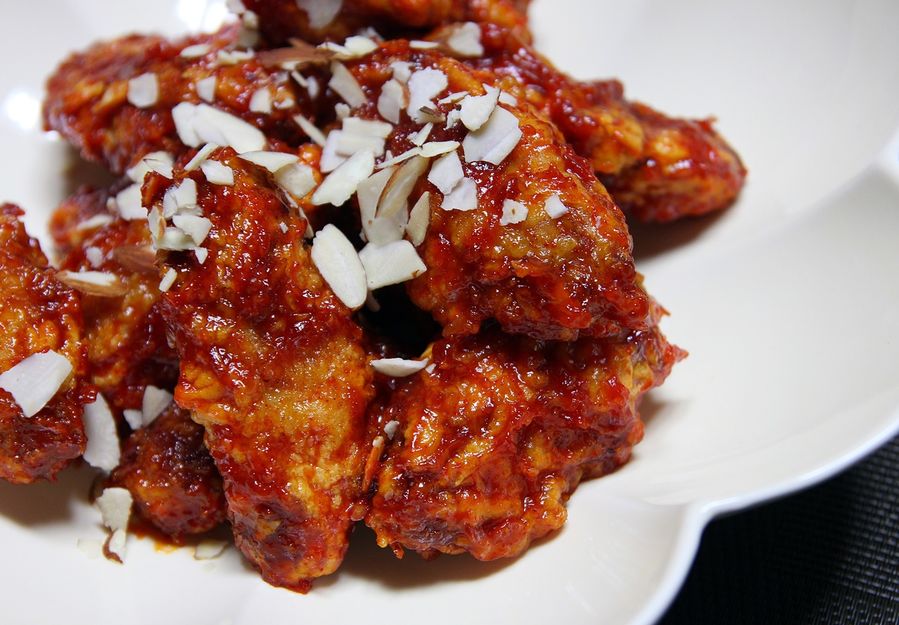 5. The way to enjoy delicious sweet and sour chicken
All fresh made foods are delicious except to sweet and sour chicken. It is more crispy and chewy after starch syrup soaks to fried chicken. So owners of sweet and sour chicken restaurants sell fresh made sweet and sour chicken after cooling off.

If you are served hot sweet and sour chicken, just wait a minute. Left sweet and sour chicken does not need to be heated again.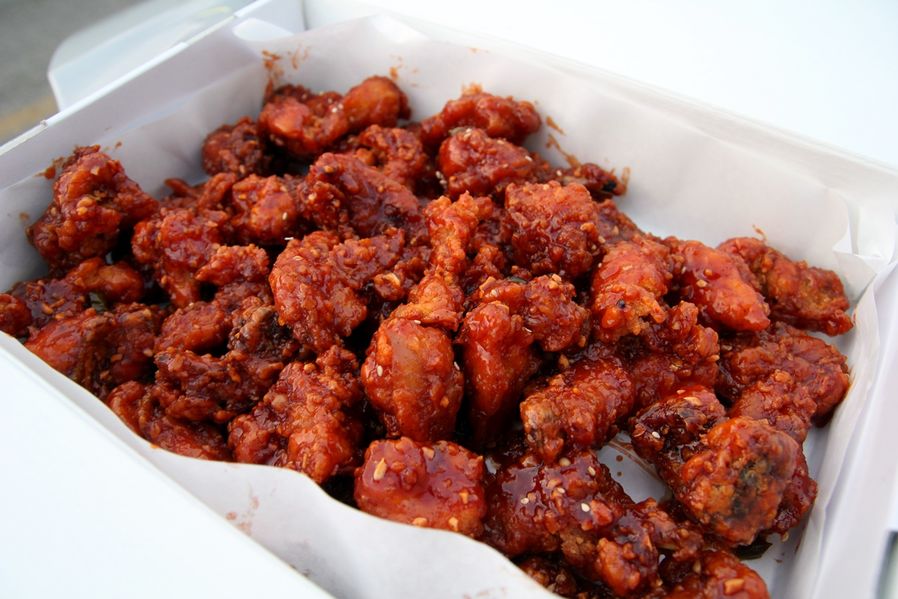 Canon EOS 550D | f/4.5 | iso 400 | 2012:07:24 19:40:39 | Flash did not fire, compulsory flash mode | 17mm