1. The Ingredient

-Main ingredient: adzuki beans, rice or glutinous rice
-Sub ingredient: sugar or salt
2. Taste Evaluation
-Spicy taste: ☆☆☆☆☆
-Salty taste: ★☆☆☆☆
-Sweet taste: ★★★☆☆
-Sour taste: ☆☆☆☆☆
3. Introduction to patjuk(adzuki-bean gruel)

Many Koreans enjoy snack in cold winter, which is named patjuk. It is made of grind adzuki beans with glutinous rice. Since many people in Asian countries enjoy it, it is familiar with foreign tourists. Patjuk is similar with" hongdouzhou" of China, "Siruko" of Japan and "Che" of Viet Nam.

Nowadays, people enjoy patjuk all the year around, but it was special food in winter a long time ago. It has been written that Koreans enjoyed patjuk since the Goryo dynasty period. Whole family members have eaten patjuk in dongji (winter solstice) and wished longevity for their parents.

Korea has four seasons according to the move of the sun. And each season has six solar terms with the specific move of the sun. Therefore, Korea has total 24 solar terms, and Korean people have lived a life according to it.

In "dongji" among 24 solar terms, people must eat patjuk in winter.
So, patjuk has been also called as"dongji patjuk".

Night is the longest all around the year in dongji, and daytime is getting longer from the next day. Korea has been agricultural society for a long time, so length of daytime has meant the beginng of agriculture. So whole family members gather around and eat patjuk for successful farming.

Moreover, in Korean tradition folk religion, red color has the power of driving ghosts out. So people believed they can prevent misfortune or infectious disease when they eat red patjuk. It also means welcoming the happy new year by eating patjuk in dongji, the last season of a year.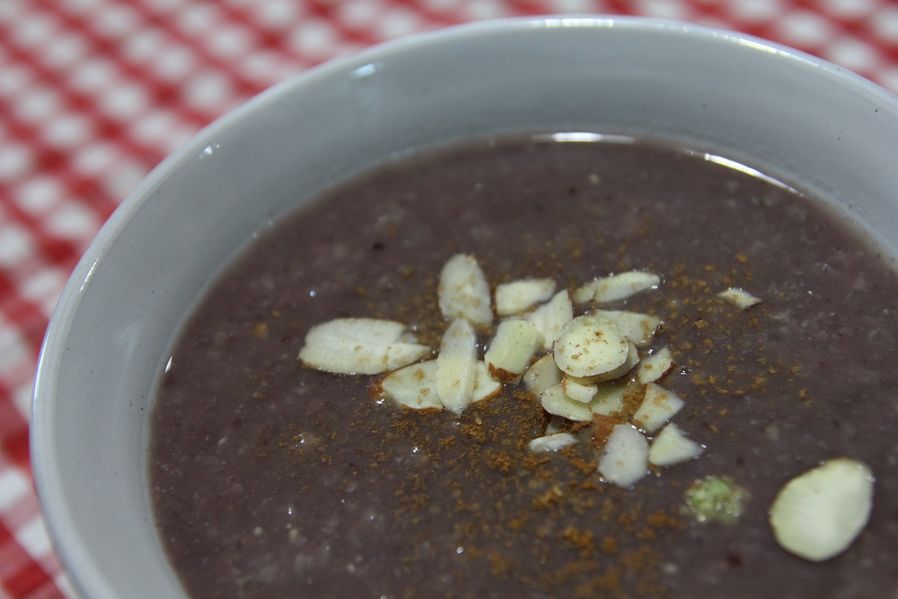 Adzuki beans are similar with beans, but they are red. To make patjuk, you should boil adzuki beans and press it through sieve. And mix it with rice or glutinous rice.
People put salt or sugar to taste. Most people put sugar and enjoy sweet patjuk. The texture of food is like a thick soup, but it is more sweet and aromatic.

People usually put small and round glutinous rice cake called "Saealsim" in patjuk. They close the year after eating Saealsim as the number of their age.

Dongji in 2015 is 22th on December. Why don't you eat sweet and warm patjuk at this time in Korea?

4. The kinds of patjuk

The texture of patjuk is like soup put adzuki beans, rice or glutinous rice. Some people put glutinous rice cake in patjuk to make it chewy, and others put thick flour noodles to have a meal.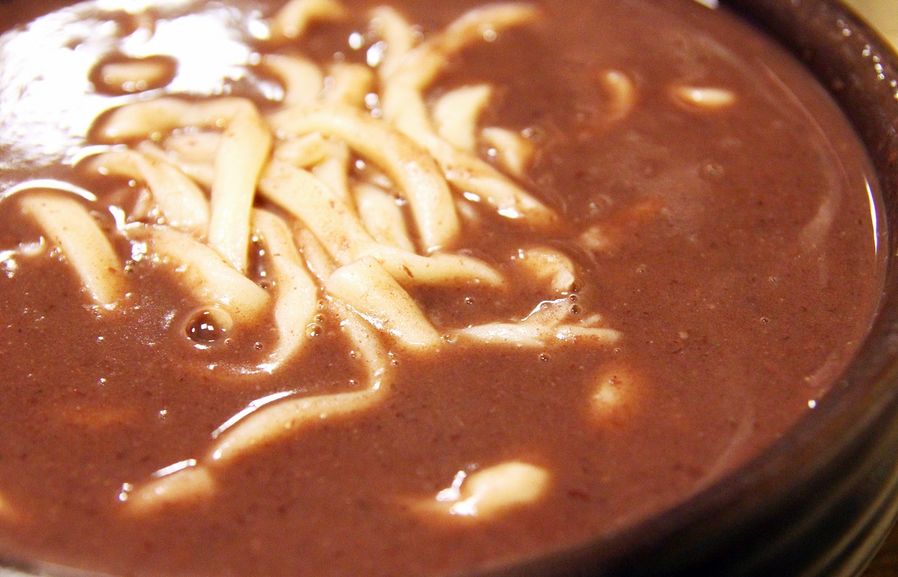 Canon EOS 550D | f/4.0 | iso 2500 | 2015:11:19 13:44:02 | Flash did not fire, compulsory flash mode | 34mm


5. The way to enjoy delicious patjuk

You can season to suit your taste with salt or sugar when you eat patjuk Most Koreans enjoy sweet patjuk.

But if you want to enjoy delicious patjuk, you must add a little bit of salt along with sugar.
All foods become more sweet with a little bit of salt. You may be fed up with patjuk only seasoned with sugar, but you can enjoy more delicious patjuk seasoned with a little bit of salt.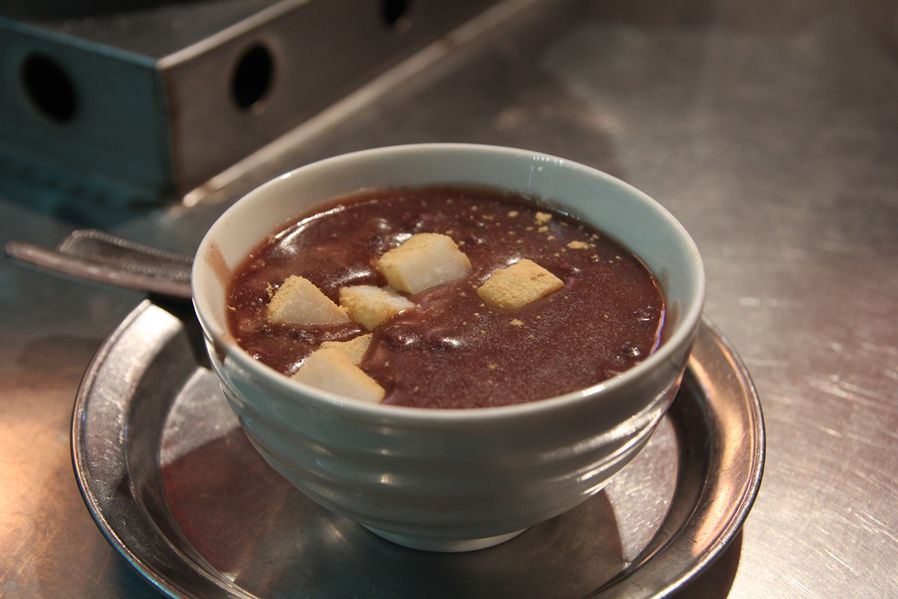 Canon EOS 550D | f/4.0 | iso 800 | 2013:02:10 19:26:44 | Flash did not fire, compulsory flash mode | 32mm