Yongsomak Catholic Church
Hahoe Mask Dance Drama 하회별신굿 탈놀이

This is a must-see traditional show if you visited Hahoemaeul(Hahoe folk village). Different characters including a butcher, apostate monk, widow and fool show us a pleasant mask dance. It is a great performance, yet free one, that you could see the world from the point of a fool, desires that apostate monk has and false consciousness of yangban. The show lasts about 1 hour once a day at 2 p.m. in the afternoon.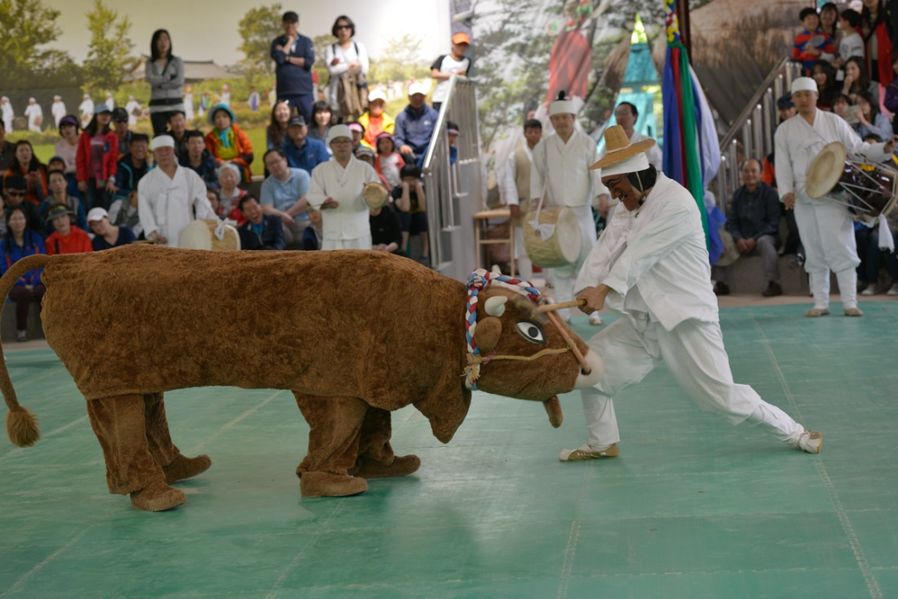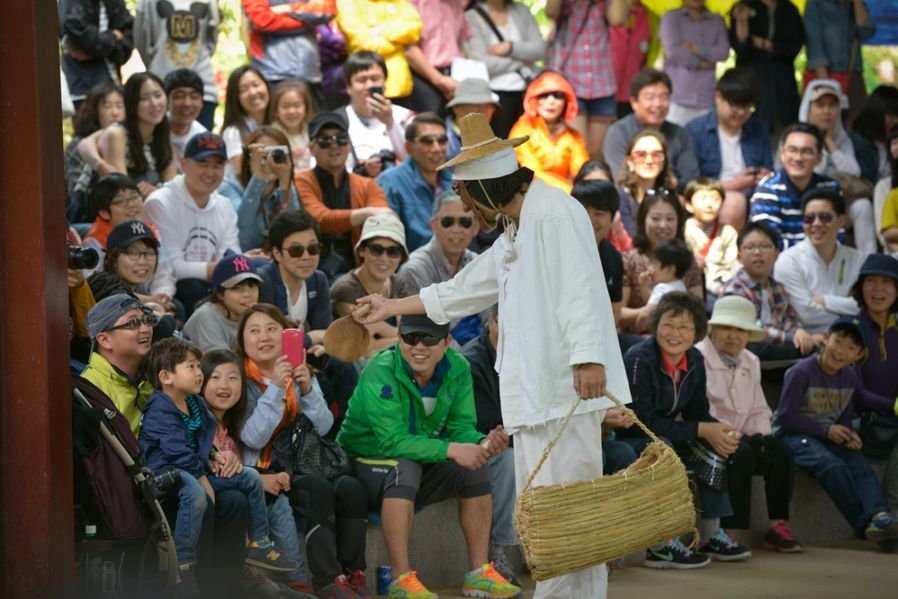 The butcher is negotiating the price of specific parts of a cow with audience after killing it.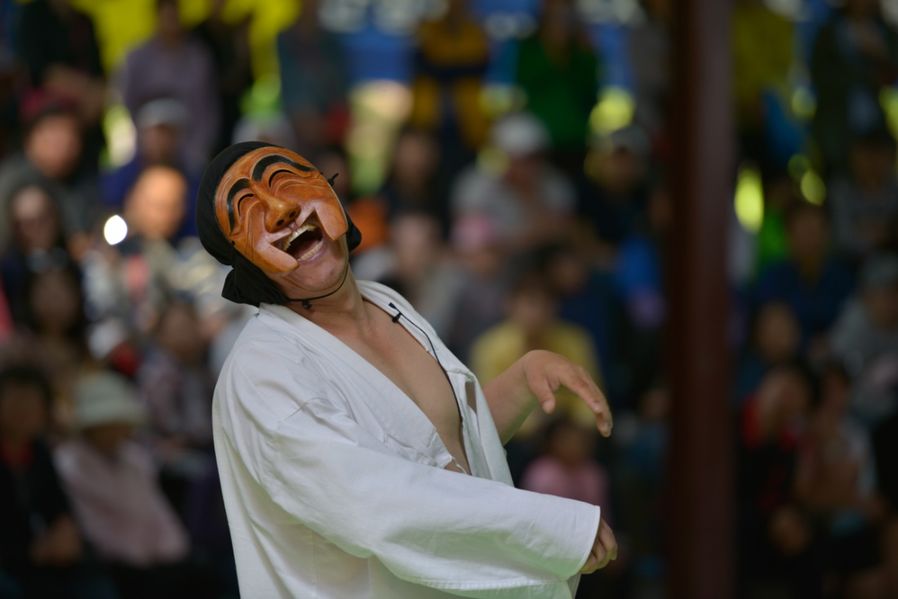 The fool's face is very impressive since he is smiling without knowing her wife cheated on him with the apostate monk and disappeared.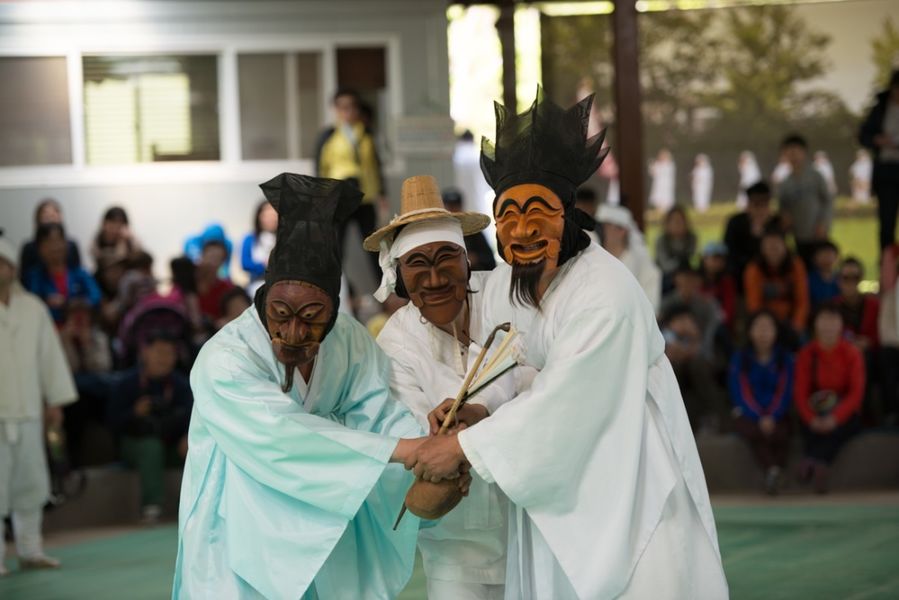 While two fake yangbans were bragging about whose family is greater, they start to fight over bull's balls when they heard that it is good for the stamina to buy it from the butcher.


Address: Hahoe-ri, Pungcheon-myeon, Andong-si, Gyeongsangbuk-do, Korea (경상북도 안동시 풍천면 하회리)


Buyongdae 부용대

When you drive around a little outside Hahoemaeul, there is a cliff called Buyongdae. It only takes 10 minutes on foot until you get to the top, as soon as you get there you can get the whole view of Hahoemaeul right in front of you.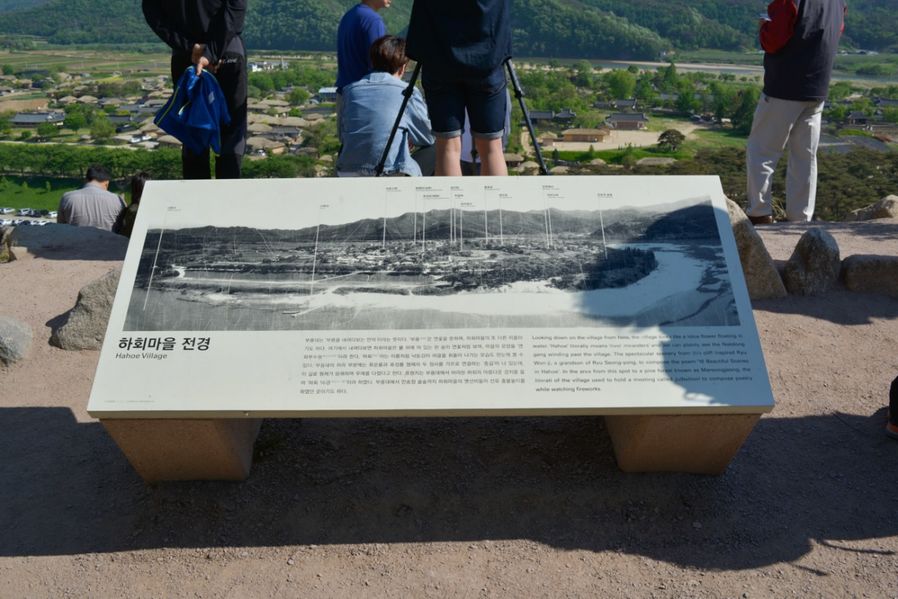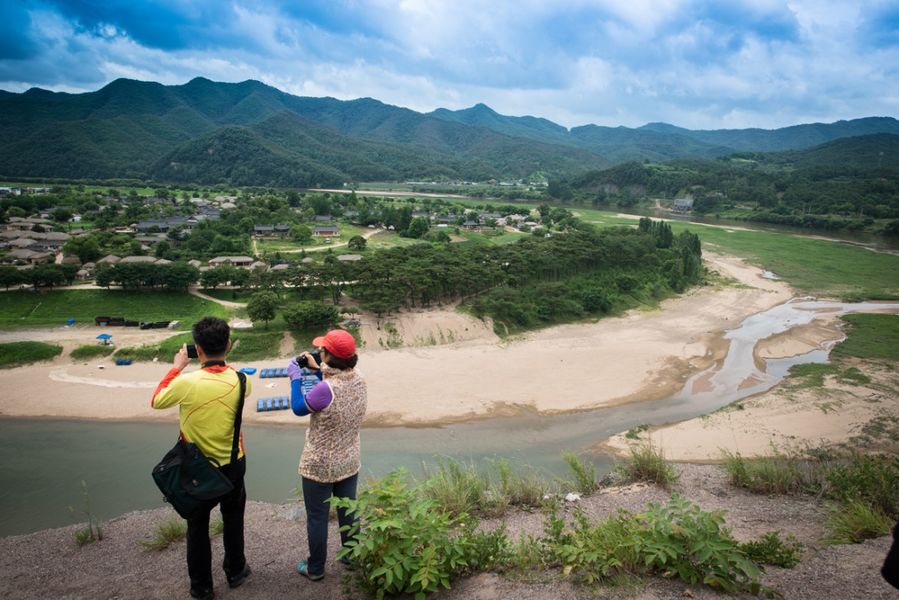 This is a great place to look down the flow of Nakdong River that is flowing around Hahoemaeul.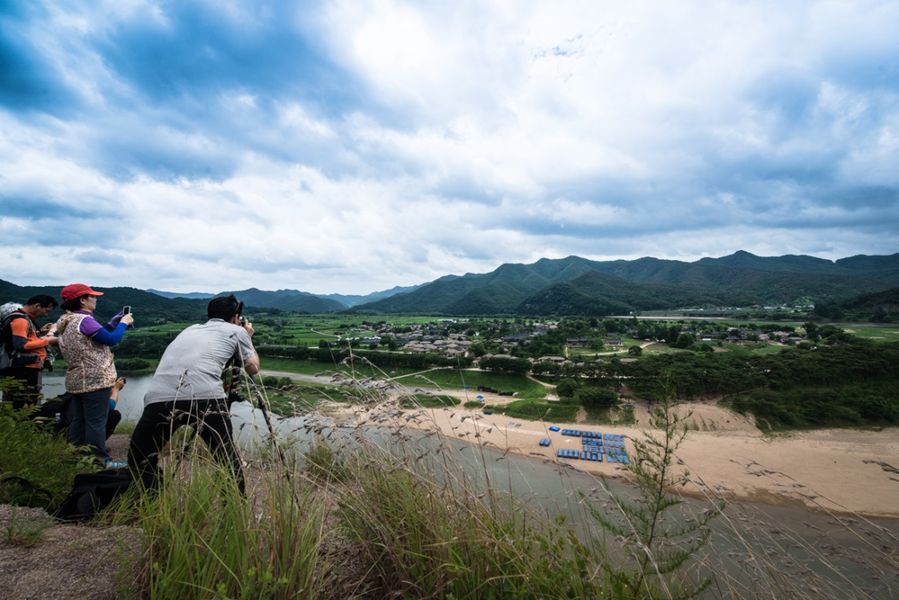 I could see tile-roofed and grass-roofed houses far away.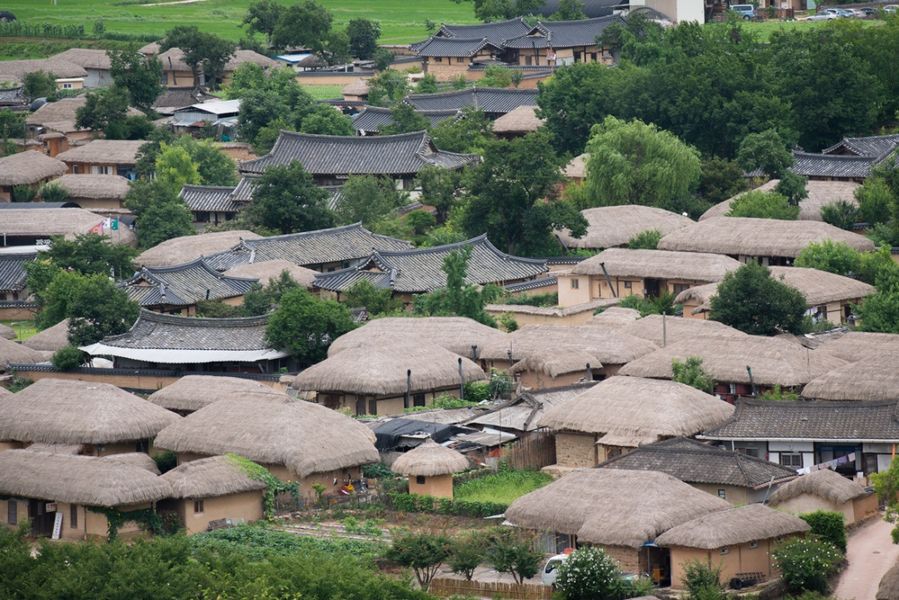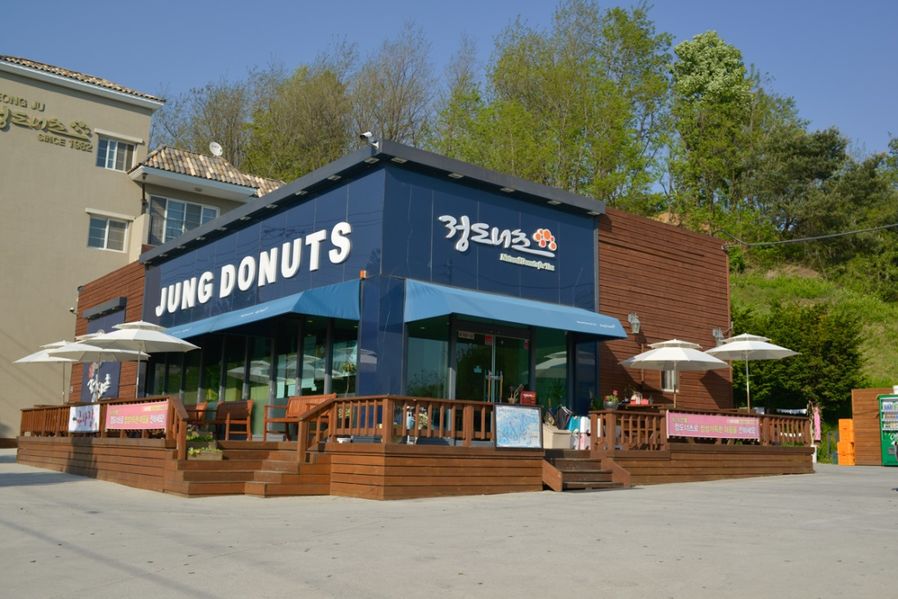 According to the information that I had searched for before I came here, many people suggested that I should try ginseng donuts in Punggi. Unexpectedly, I saw Jung Donuts on my way to Buseoksa so I ran to the store excited.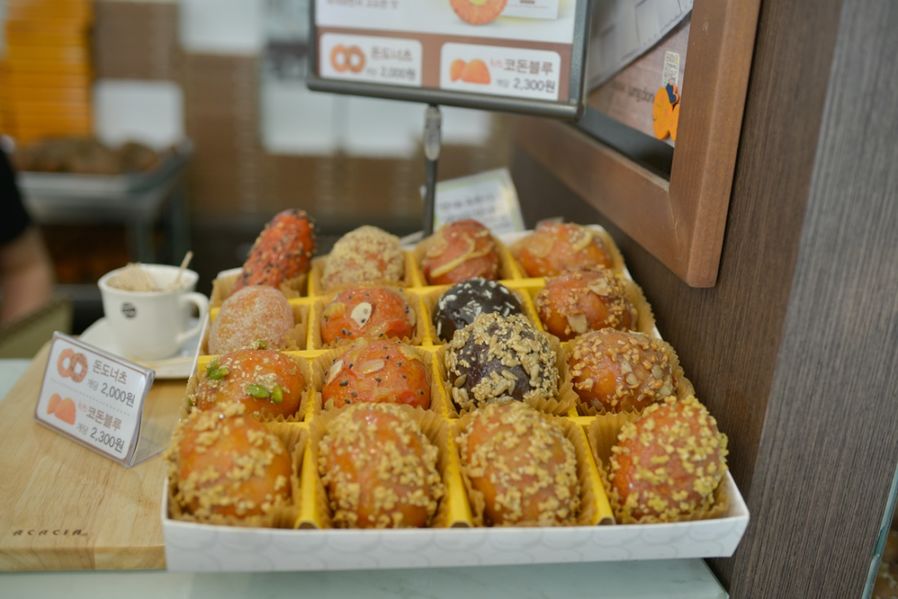 One donut costs 1,000 won and the toppings were various including ginseng, ginger, chocolate, nuts and so on. I selected a box of 10 kinds of donut and tasted but it was not as good as its fame, just normal donuts. Considering donut fans tend to like them, I guess it depends on each person's taste.


Address: 16-2, Gwangdeok-ri, Pungcheon-myeon, Andong-si, Gyeongsangbuk-do, Korea (경상북도 안동시 풍천면 광덕리 16-2)


Buseoksa Temple 부석사

In order to watch Buseoksa, you need to go there at sunset. Sunset time was 7:13, so I started to go up to Buseoksa a little after 6 in the evening.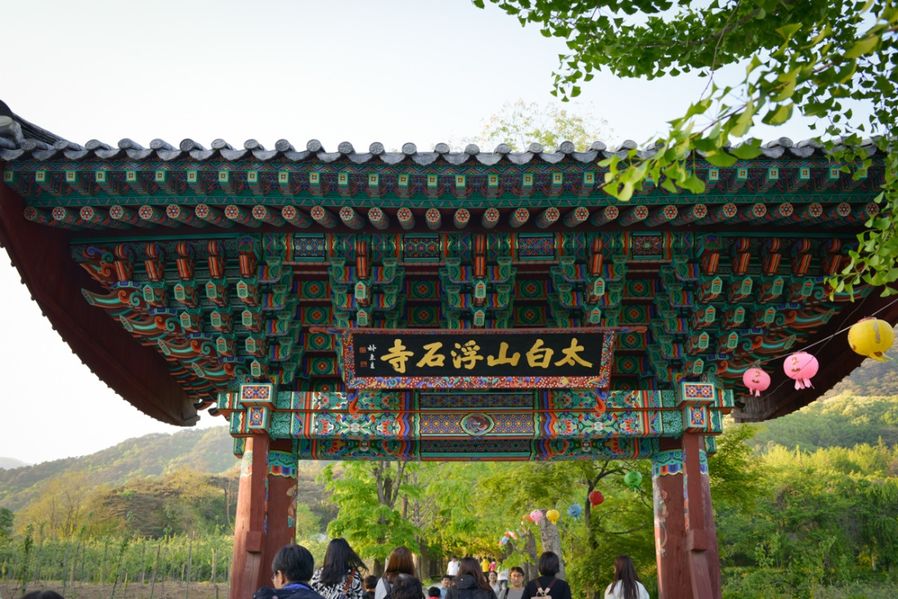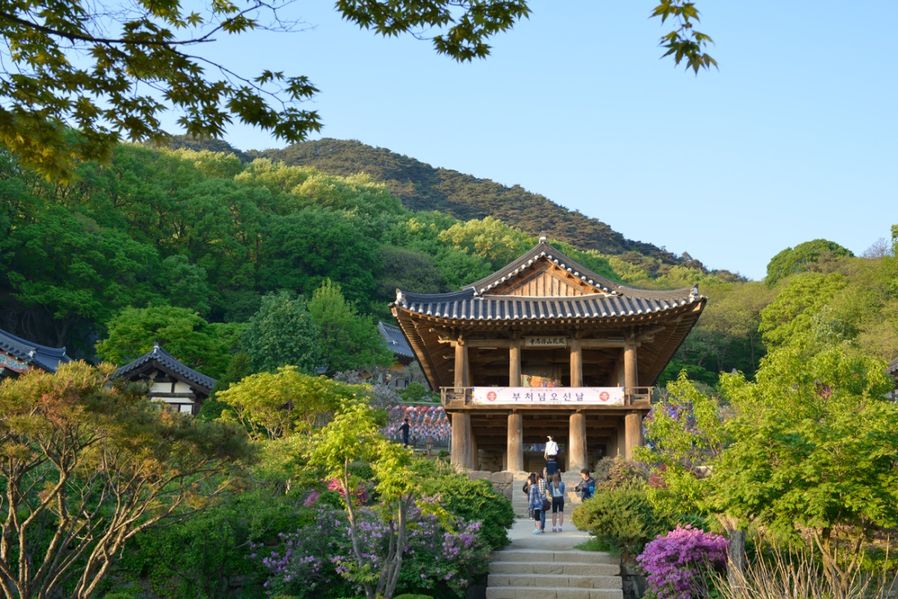 Light brown color of wooden parts of Buseoksa reflected by evening sunlight was warmly shining.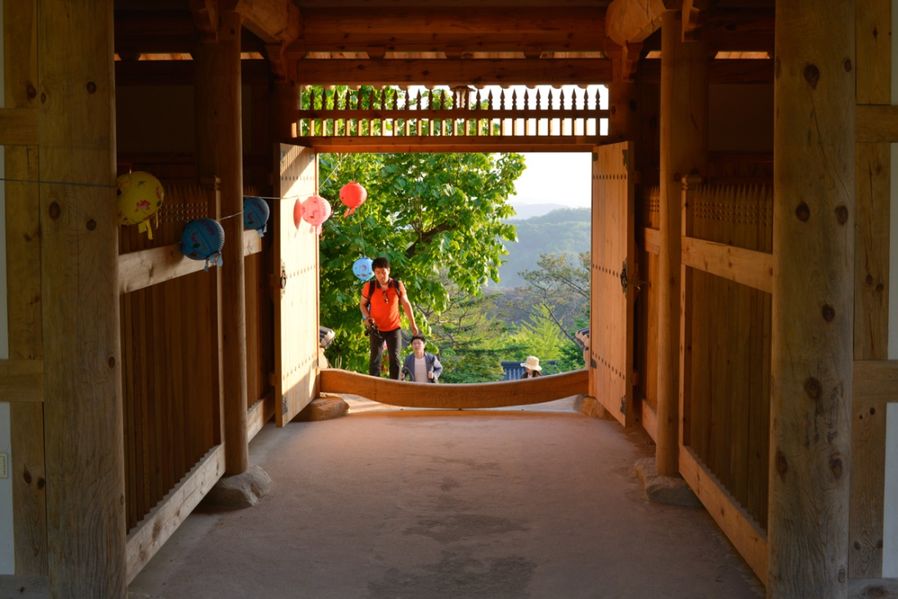 I was stunned and amazed by the beautiful light and expected to see the glamorous sunset until I could take photos of tourists coming right behind me inside Buseoksa.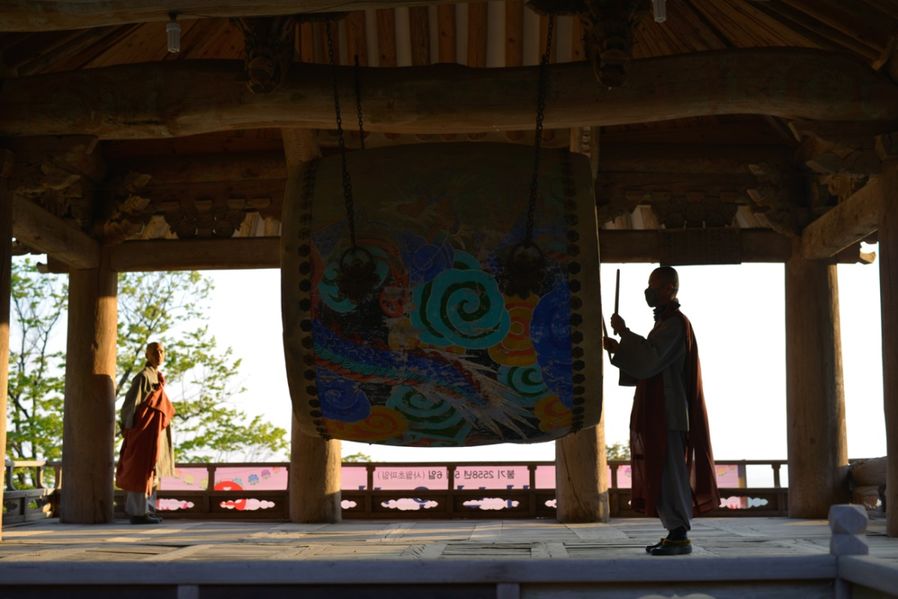 Luckily, it was time for monks to hit the monk's Buk(drum) in Beomjonggak, which is in the middle of the way up to Muryangsujeon, and I could see them hitting the Buk the whole time right in front of me. Monk hits the Buk to announce that it is time for a Buddhist service in the morning and evening and also to redeem animals with four legs.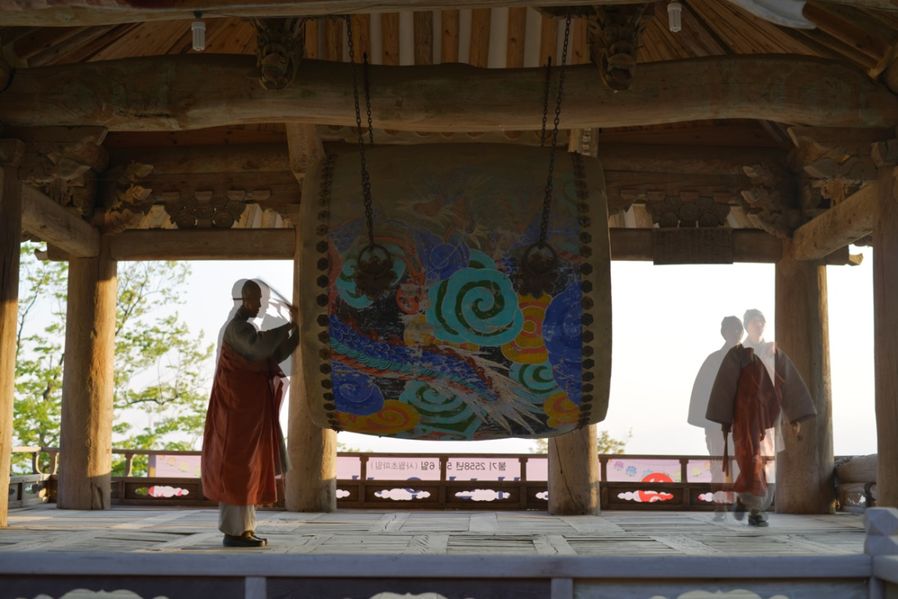 After hitting Bu for a while, they briefly the Wooden Fish in order to guide underwater creatures followed by striking a bell.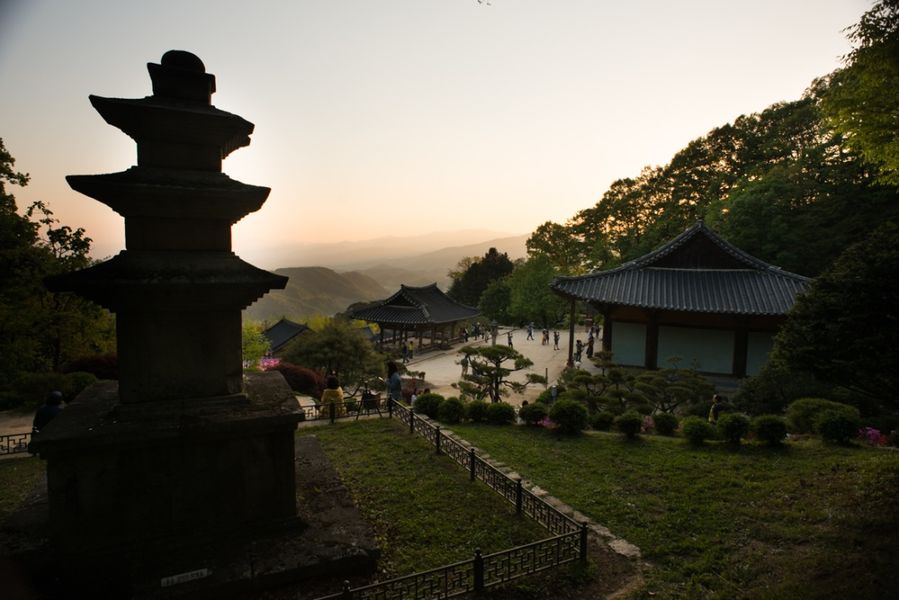 Since I was used to the view of Buseoksa in autumn and winter, I expected to see the sun going down behind the mountain, but in spring, the sun sets so far to the east that I could not take photos of mountain shadows at sunset.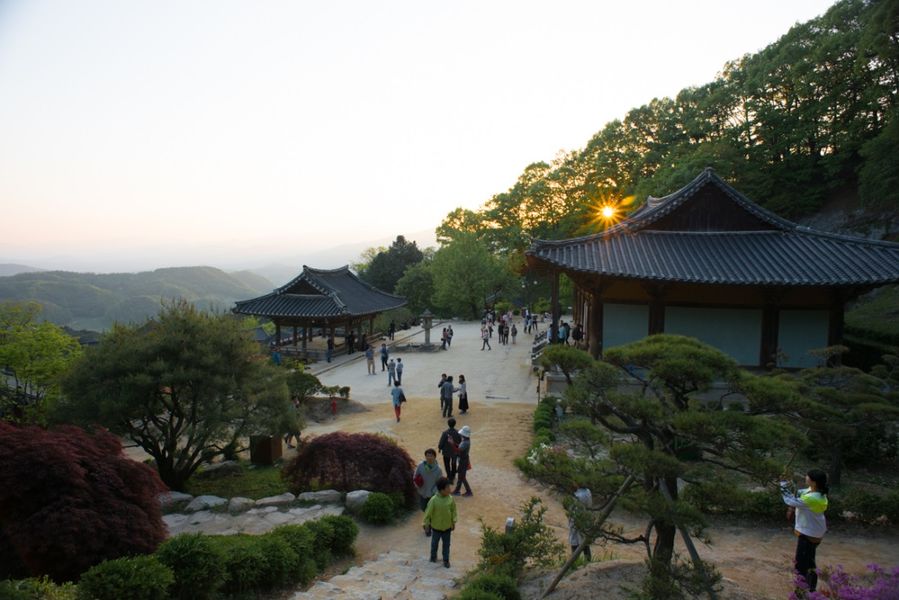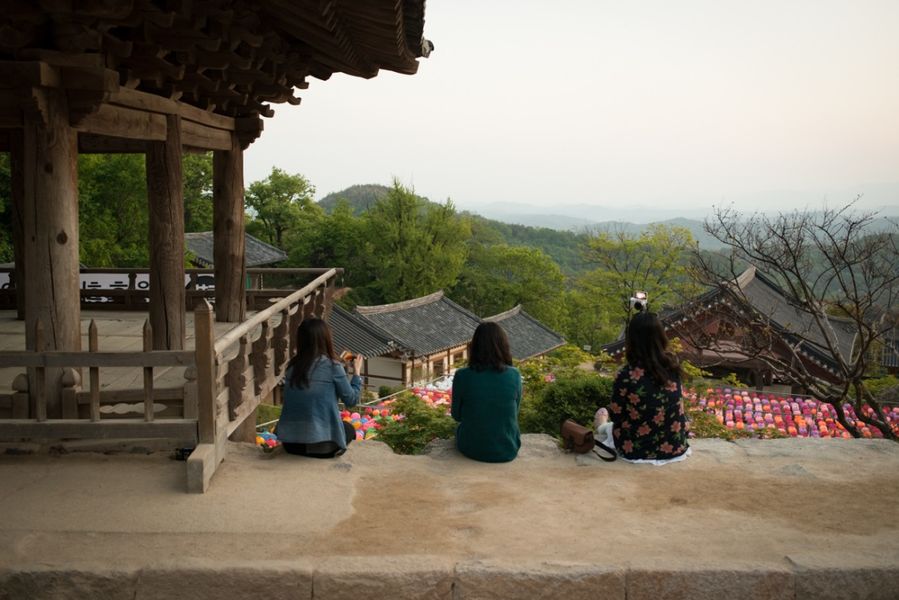 Three girl students who seemed to be traveling were sitting next to each other in front of Muryangsujeon and enjoying the view of Buseoksa at sunset. I think sitting still and seeing the sun set seems like a great way to enjoy the trip rather than hastily taking photos and leaving.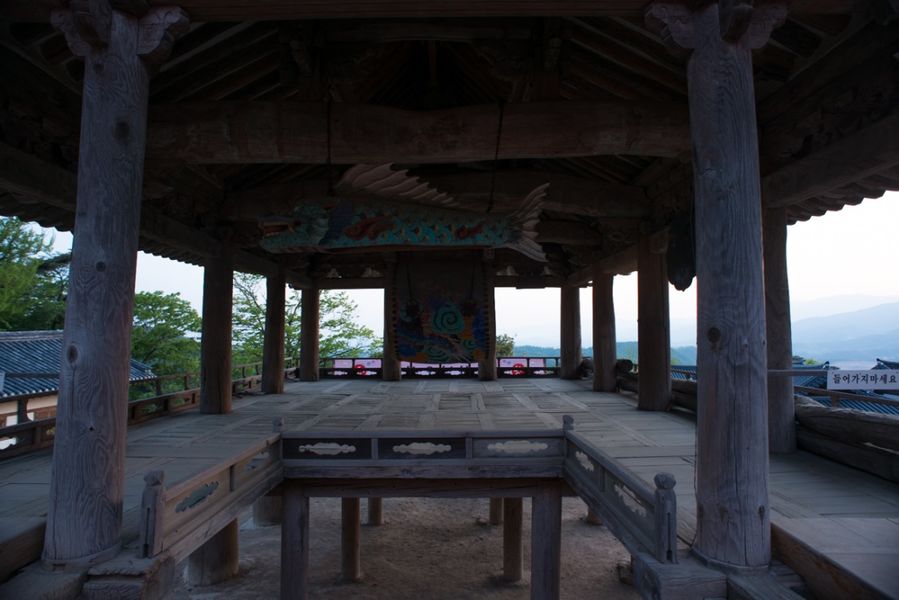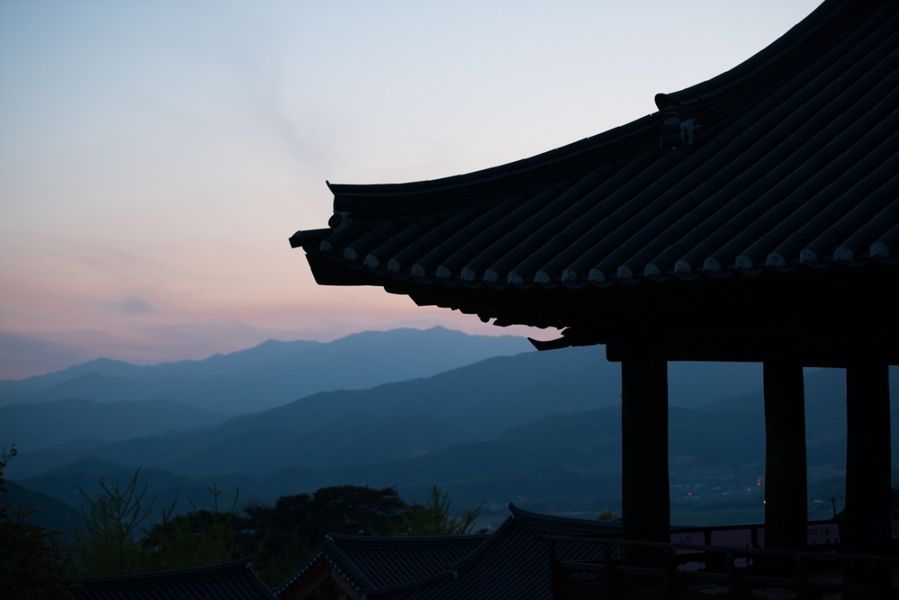 Address: 148, Bukji-ri, Buseok-myeon, Yeongju-si, Gyeongsangbuk-do, Korea (경상북도 영주시 부석면 북지리 148)