Yongsomak Catholic Church
AndongMuseommaeul – Museommaeul, Yongsomak 동궁

As I was looking at the sunset at Buseoksa, it already passed 8 in the evening. I had to have dinner in Yeongju before I leave Museommaeul and Donggung gave me the best experience.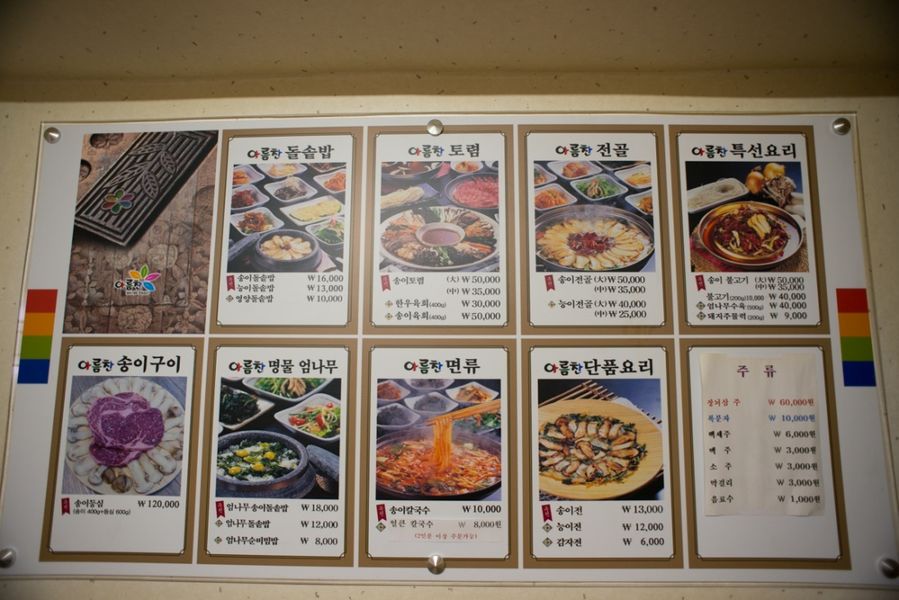 In autumn, they use natural pine(Songi) mushroom and in spring, they use pine mushroom quickly freezed in autumn to offer different kinds of food.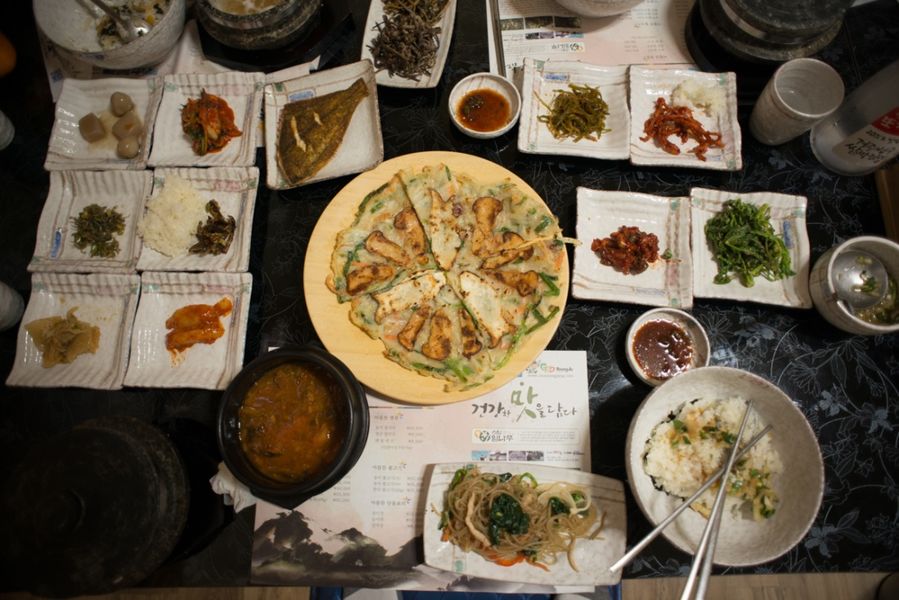 I ordered Song Yeongyang-dolsot-bap(Nutritious HotStone Pot Rice; 16,000 won) and Songi jeon(13,000 won), and as soon as I opened the lid of hot stone pot, the entire room was filled with the smell of natural pine mushroom.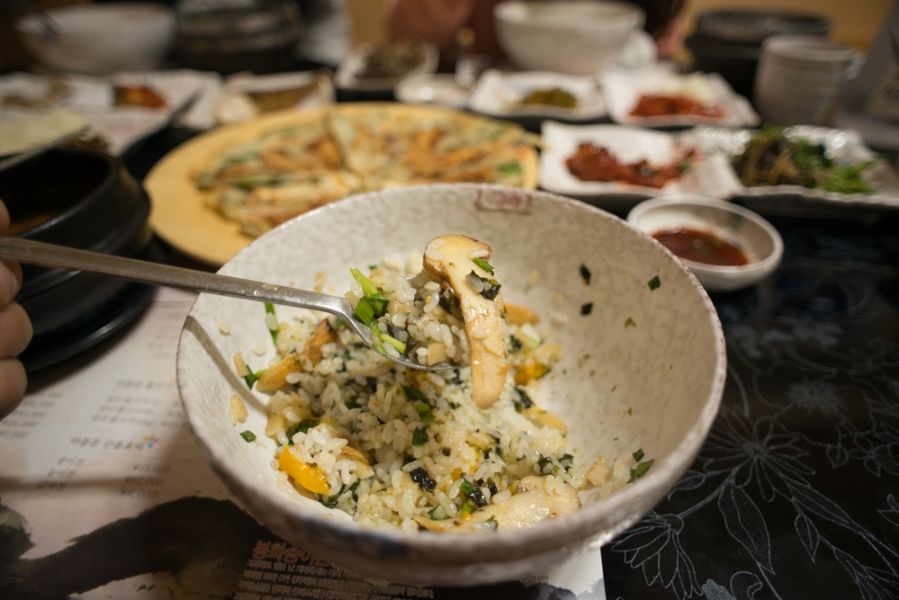 One of the common dishes that come with the main dish, Kalopanax sprout seasoned with vinegar and other condiments, had such extraordinary scent that filled my mouth in a glamorous way. Other dishes were all neat and edible.



Address: 362-3, Yeongju 1-dong, Yeongju-si, Gyeongsangbuk-do

Museommaeul (Museum village) 무섬마을

After the best dinner in Yeongju, I finally got to the 300-year-old house to spend the night. The house is the oldest house in Museommaeul called Manjukjae. Old lady who owns the house welcomed me and the guest room was warm with soft blanket. However, I had to share the bathroom with other people who stay in this house.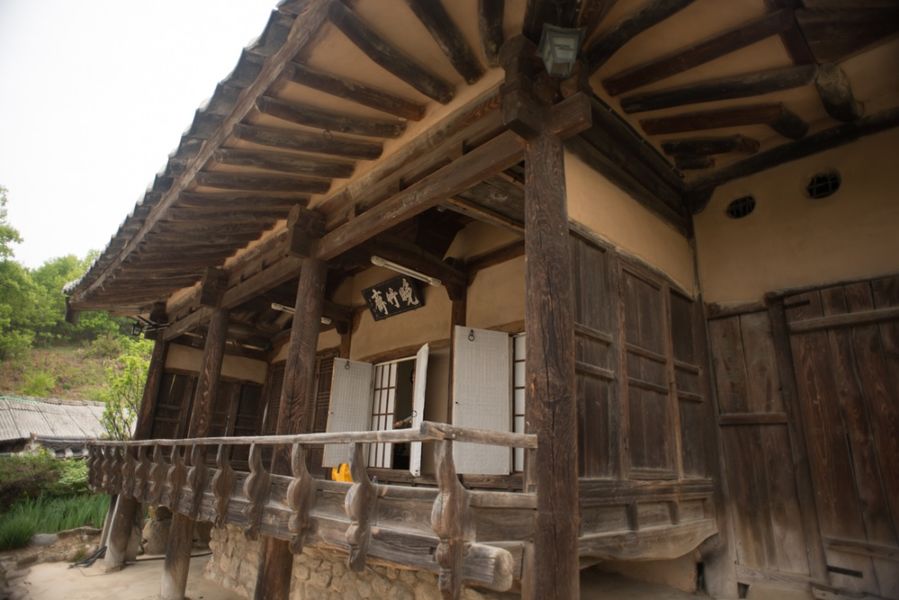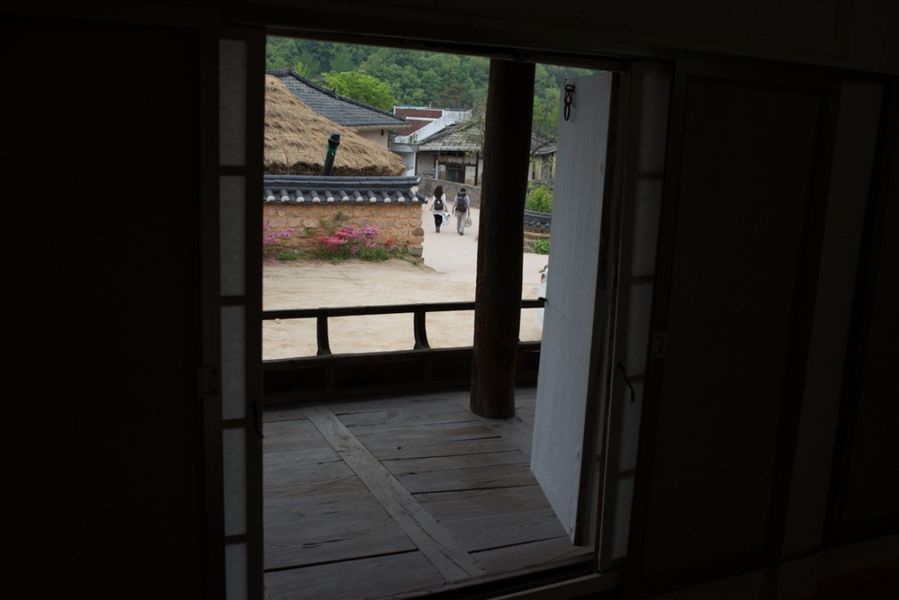 When I look outside sitting in the room, the first thing I see is the main floored room and I could look at the people walking in the yard far away. Being able to watch the stars and the moon lying in the room would be one of the biggest advantages of renting a room of a traditional house.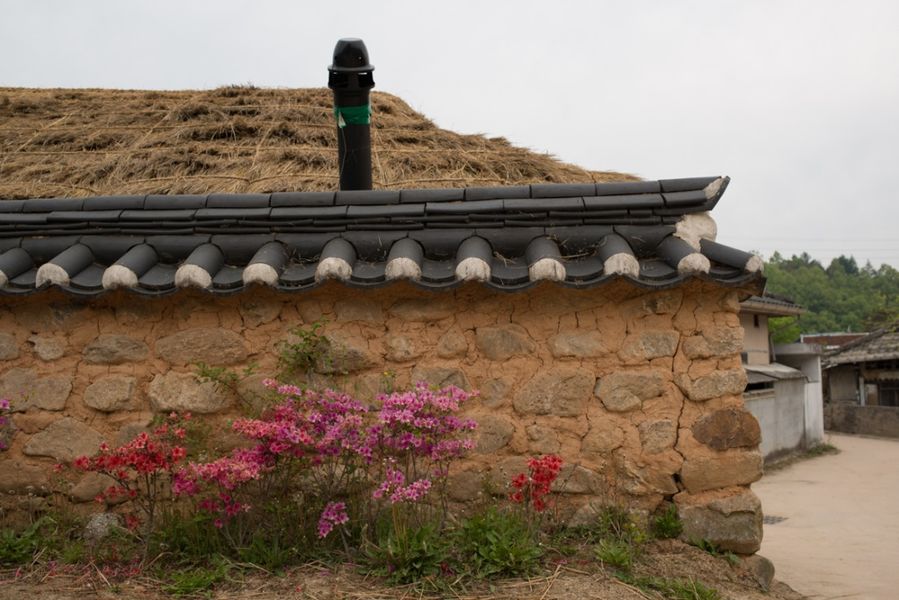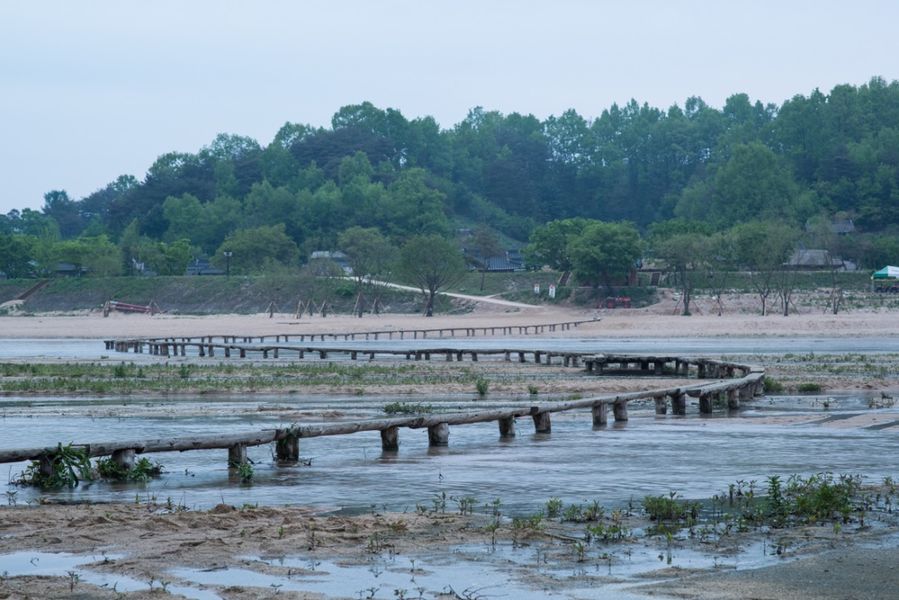 I woke up at 5 in the morning and crossed Museom Bridge around sunrise. It takes only 3 minutes to walk from Manjukjae to Museom Bridge. Blue atmosphere in the early morning makes the bridge look even more mysterious. I shouldn't have expected to see the sunrise due to gloomy sky but it was good enough for me to feel the spirit in the early morning.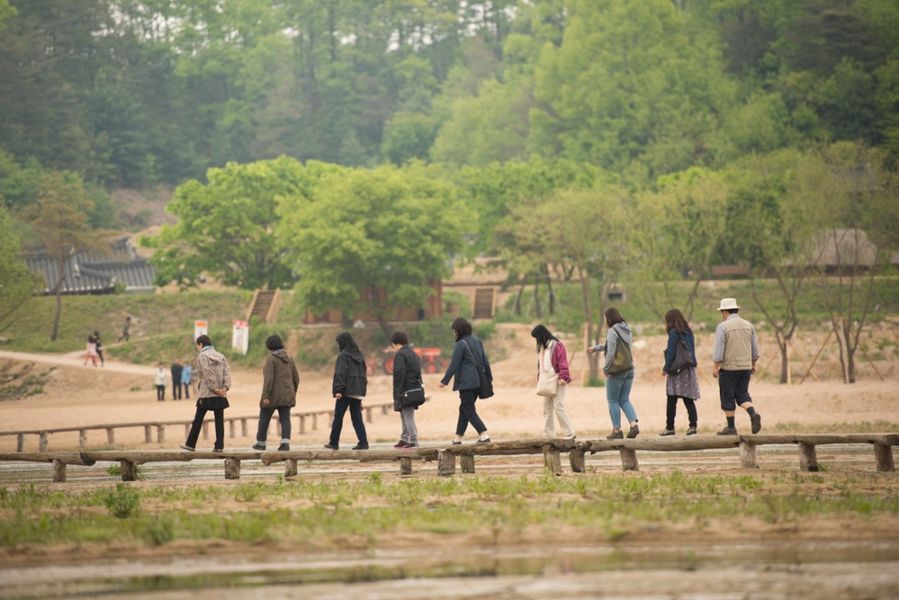 I had a simple breakfast in the room and when I came back to Museom Bridge, there were a lot of Japanese tourists crossing the bridge.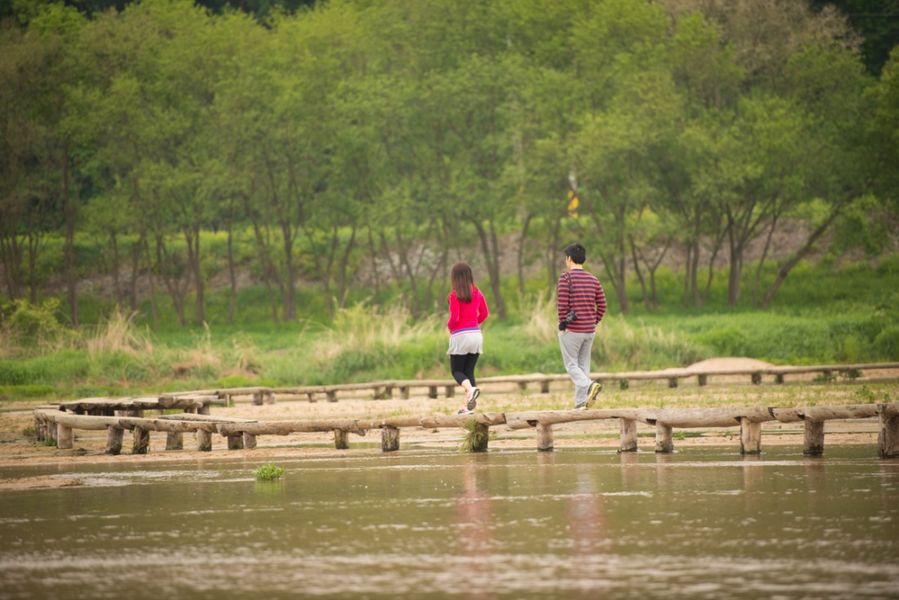 Thankfully they were all gone when I crossed the bridge, and there was only one young couple left on the bridge who actually stayed in the same house as me. Only one couple standing on the bridge was a good view to watch. I imagine them at sunrise or sunset and think it would be much beautiful.

ManjukJae old house 만죽재 고택

Address: 229-2, Sudo-ri, Munsu-myeong, Yeongju-si, Gyeongsangbuk-do, Korea (경상북도 영주시 문수면 수도리 229-2)


Yongsomak Catholic Church 용소막성당

I was sadly turning away and heading for Seoul but on my way to Munmak along Jungang Expressway, I got out of Sillim IC around Wonju and drove 3km to see Yongsomak Catholic Church.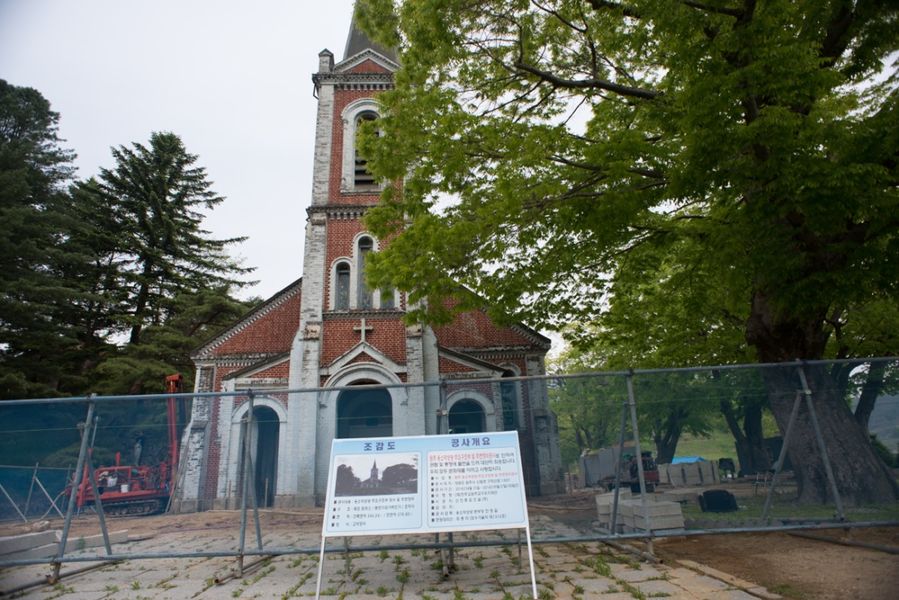 It is a quite old and small church that was built in 1898. Unfortunately, it's not possible to take a look around the church since it is under construction until the end of September, 2014.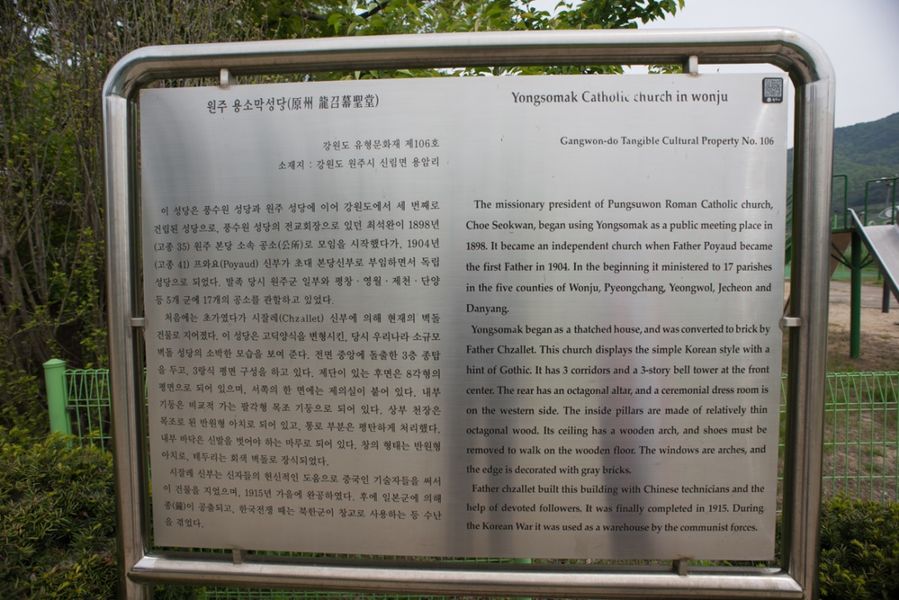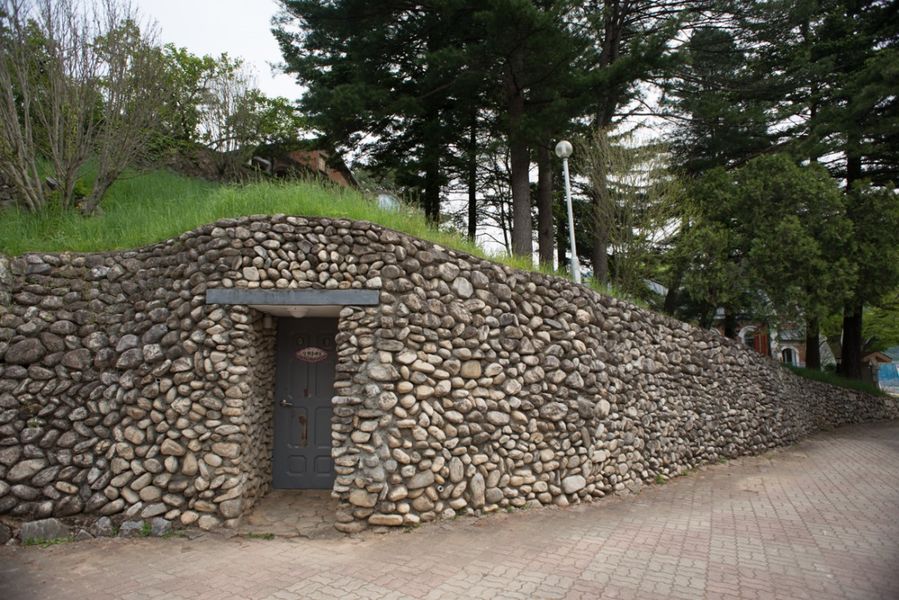 This Adoration Chapel has an interesting structure that makes me want to go inside.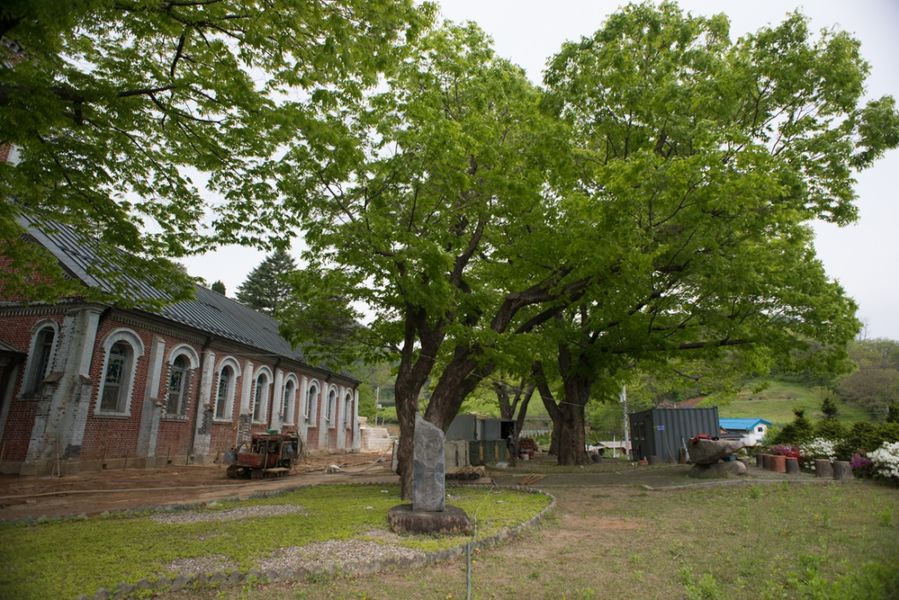 Yongsomak Catholic Church itself is beautiful but the trees on its right side add to the beauty. I wanted to rest under the shade of the big tree like endless love of God but I had to take a rain check.

If it's any help, I am attaching a few photos of Yongsomak Catholic Church that I took last summer.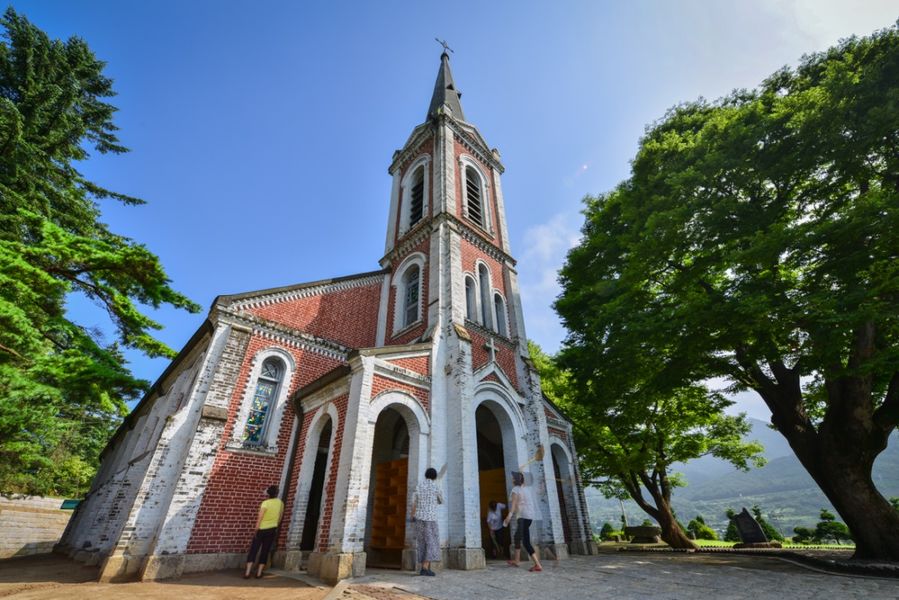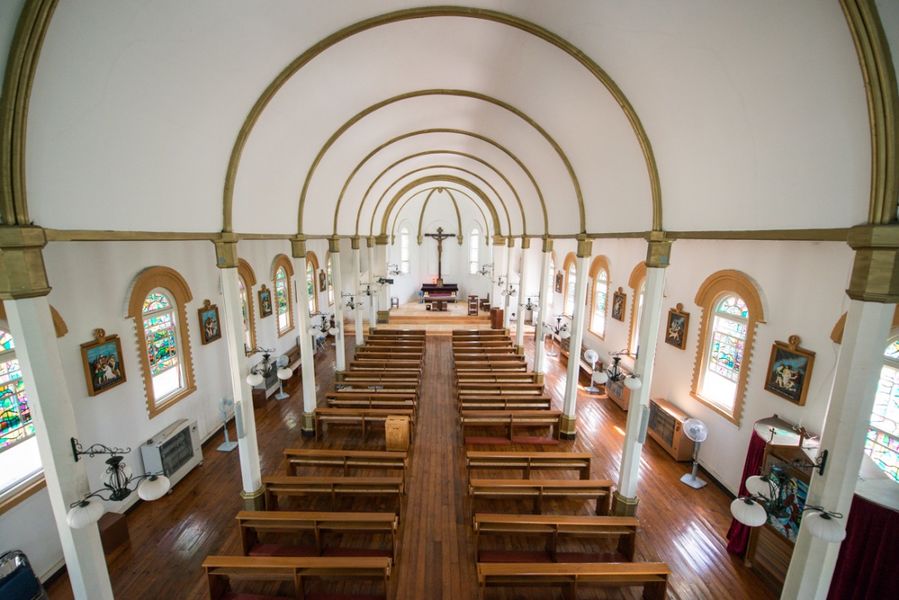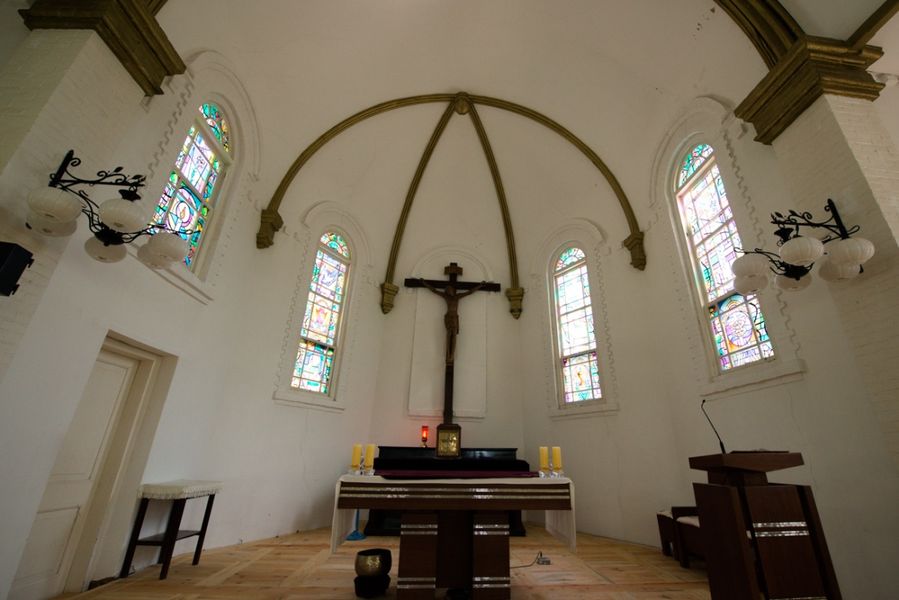 Address: 719-2, YongAm-ri, Sinrim-myeon, Wonju-si, Gangwon-do, Korea (강원도 원주시 신림면 용암리 719-2)