1. Ingredients for SSambap

-Main ingredient: begetables
-Side ingredients: rice, ssamjang

2. Taste Evaluation

-Hot taste: ★★☆☆☆
-Salty taste: ★★★☆☆
-Sweet taste: ★☆☆☆☆
-Sour taste: ☆☆☆☆☆
3. A Brief Introduction To SSambap 쌈밥

Indian people eat with their hand without using pork or knife. And Korean people eat with their hand when they have "ssambap".
They put rice and "ssamjang" on various begetables, and eat with their hand. If you have ever eaten famous Korean foods like bulgogi, galbi and pork belly, you would experience Korean "ssam culture". Even though it is inconvenient, it has been special food culture of Korea for a long time.

According to Nongga Wollyeongga, the old document in 1800s, many farmers ate ssambap in countryside.
Ssambap originated from "deulbap", as farmers ate rice wrapped in vegetables after working in a field.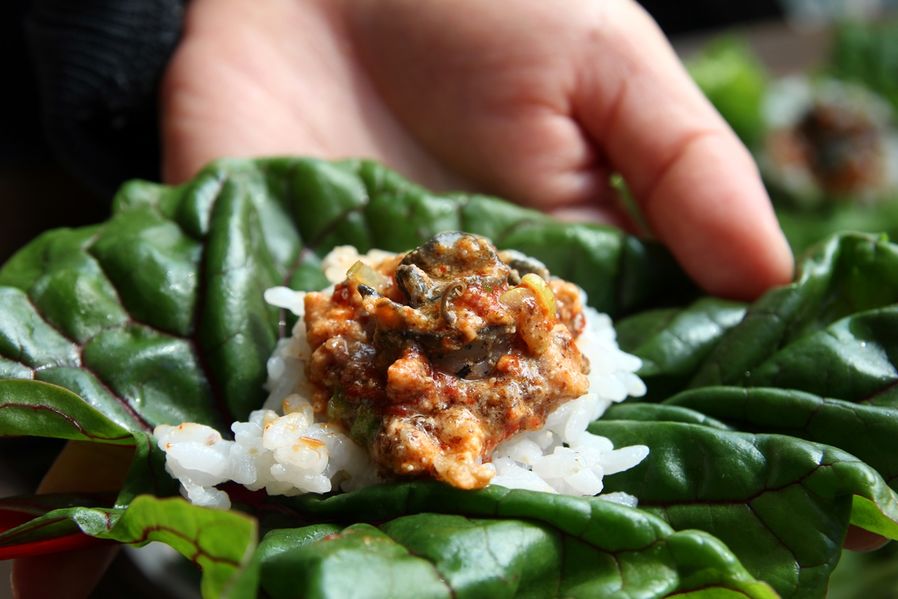 Canon EOS 550D | f/6.3 | iso 100 | 2012:04:04 14:45:40 | Flash did not fire, compulsory flash mode | 39mm

Nowadays, ssambap has become one of the food menu. It consists of rice, vegetables and ssamjang. And jjigae and meat are added. Lettuce and perilla leaf are the most common ingredients of ssambap.

Sometimes, wild greens, sea mustard and kelp are added. Korean people eat ssambap with Korean traditional seasonings like soy sauce, soybean paste and red pepper paste. Stew like doenjang jjigae and kimchi jjigae makes your mouth watering. If you put some meat on ssam, it would be the best!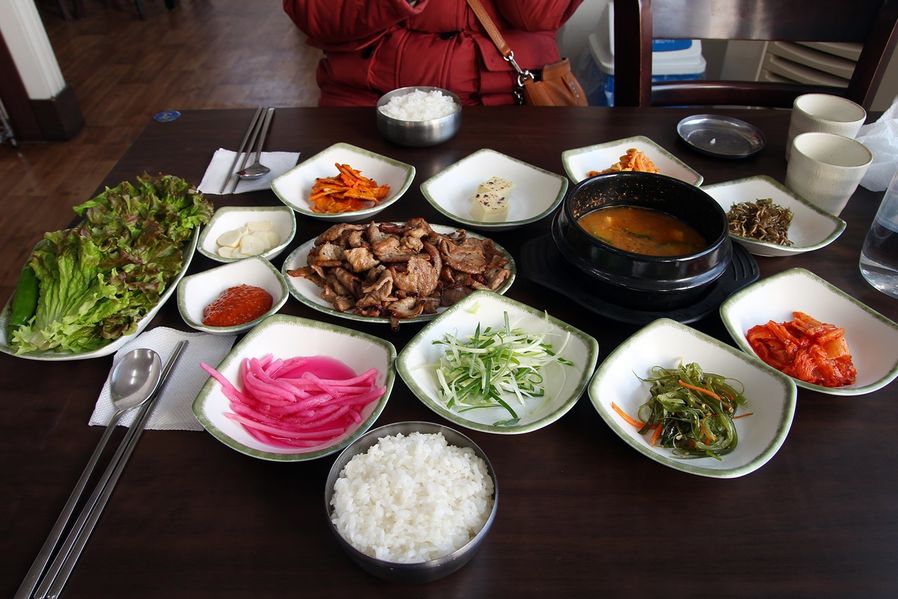 Canon EOS 550D | f/6.3 | iso 160 | 2015:02:24 16:31:26 | Flash did not fire, compulsory flash mode | 17mm

Even though you eat a lot of ssambap, you may not feel uncomfortable with your stomach because it contains plenty of dietary fiber. If you have ssambap, you can enjoy various Korean traditional foods from rice, side dishes to soup at once. Without chopstick and spoon, you should eat ssambap with your hand.


4. The Kinds of SSambap

Ssambap is consists of rice, ssam, seasonings, jjigae and side dishes. Ingredients are various according to restaurants. The kinds of ssambap is classified by ingredients.

It varies from raw vegetables like lettuce, sesame leaf, Chinese cabbage, poached vegetables like cabbage and pumpkin, sea weeds like sea mustard and sea tangle to wild greens like ligularia fischeri and liquorice.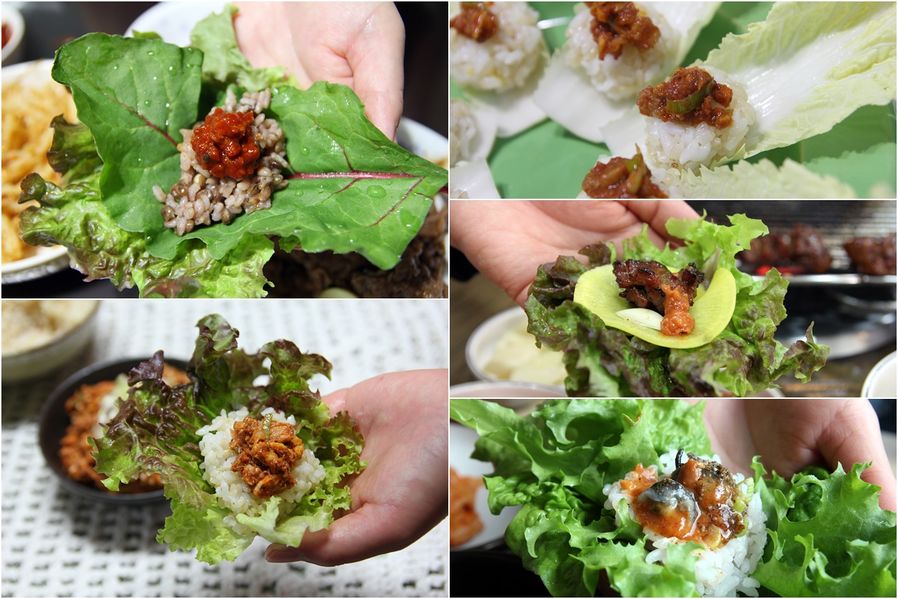 5. The Way To Enjoy Delicious SSambap

I will introduce the way to eat ssambap. Basically, three to five raw vegetables are served. At first, you should put rice and ssamjang on a vegetable, and enjoy its taste, fragrance and texture. And then, mix various raw vegetables, and enjoy the tastes.

Next, you should eat stir-fried meat with raw garlic. Lastly, mix rice with jjigae, and wrap it with vegetables. Then, you would eat away a bowl of rice. If you want to enjoy the taste of ssambap more, you would better add a bowl of rice.
Canon EOS 550D | f/2.8 | iso 1600 | 2014:08:30 12:35:55 | Flash did not fire, compulsory flash mode | 21mm