A major distribution center in the Northeast Asia, Gwangyang (광양)

Gwangyang is a good city to live, with superb natural landscape, delicious foods, and moderate climate. Peoples are enterprising and diligent with $30,000 income per year. And Gwangyang is a city of dream and hope. Gwangyang has various tourist attractions like natural views of mt. Baegunsan, and Seomjin river, Gwangyang Iron Co., and delicious food restaurant beside Gwangyang container berth.
Gwangyang Iron Co. (광양제철소)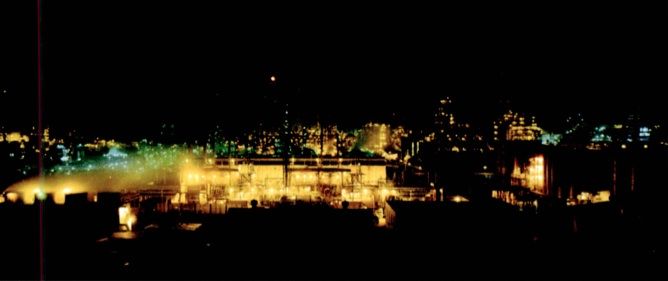 Gwangyang Iron Co. was established during 1980s as 2nd integrated iron and steel mill in Korea. It is made for the increasing demand of steel due to the development of domestic economy.
It had the fifth blast furnace in 1999. It also manufactures Hot Rolled coil and cold rolled coil. It is best global Automotive Steel manufacture iron corporation. It established magnesium sheet mill in 2007. It established SNNC Pell Nickel mill in 2008. It established tick plate mill in 2010 to manufacture 2 million tons.

Location
Gwangyang Iron Co., 700 Geumho-dong, Gwangyang-si, Jeollanam-do
광양시 금호동 700


Baegunsan Mountain 백운산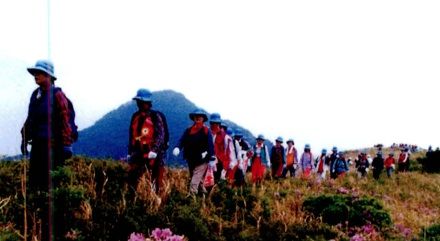 The Baegunsan Mountain rises 1,222.2ms high. It is the 2nd highest mountain in Jeollanam-do next to Jirisan mountain.
Baegunsan Mountain is believed to hold three diving spirits: phoenix, fox, and boar. So near there are many scholars, richers, and wise men from this area.
And Baegunsan Mountain has various type of plants from temperate climate to subarctic climate about 980 kinds of them.
It gives various satisfaction to visit all of the time as a royal azalea and fresh verdure in spring, a valley and the shade of a tree in summer, fall foliage in autumn and snowy landscape in winter.

Location - Ongryong-myeon
Gwangyang-si, Jeollanam-do
광양시 옥룡면


Baegunsan Mountain four major valleys
Donggok Valley 동곡계곡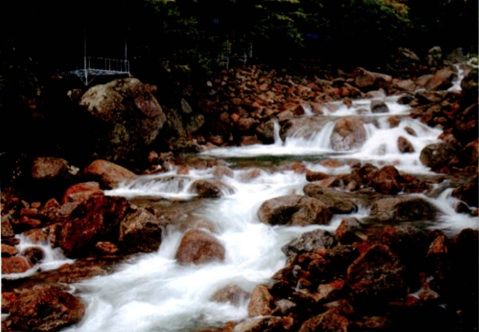 It is the longest valley of the four. It's about 10km long. B&Bs; (bed and breakfast) and Inns are easily found along the valley. You can enjoy the delicious food and the kind people at there.

Location - Donggok-ri, Ongryong-myeon Gwangyang-si, Jeollanam-do
옥룡면 동곡리


Seongbul Valley 성불계곡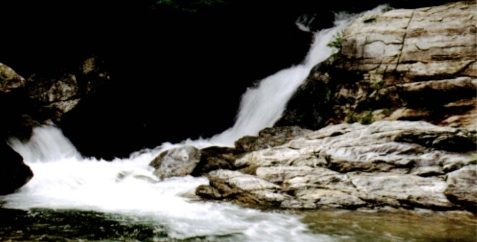 Seongbul Valley is originated between Hyeongjebong Peak and Dosolbong Peak Bonggang-myeon. It is neat and tidy. It is good for a summer resort place for family size because of virgin forest, plain stones, clean water and a dense forest.



Location - Joryeong-ri, Bonggang-myeon Gwangyang-si, Jeollanam-do
봉강면 조령리


Eochi Valley 어치계곡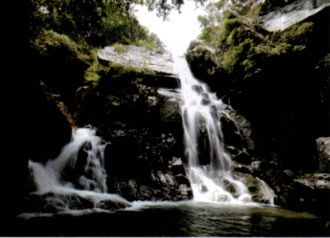 Eochi Valley is the deepest valley and has quaint beauty. There are small falls in places. There are Orodae which is cool as it is found a dew during day and Goosapokpo falls which has a legend of Pegasus.

Location - Eochi-ri, Jinsang-myeon Gwangyang-si, Jeollanam-do
진상면 어치리


Geumcheon Valley 금천계곡
Geumcheon Valley is originated from Ongnyeobong Peak. It flows back side of Baegunsan Mountain.
It is uncontaminated and well preserved valley. It made a harmony with landscape of Seomjingang River.


Location - Geumcheon-ri, Daap-myeon Gwangyang-si, Jeollanam-do
다압면 금천리


Maehwa Village 매화마을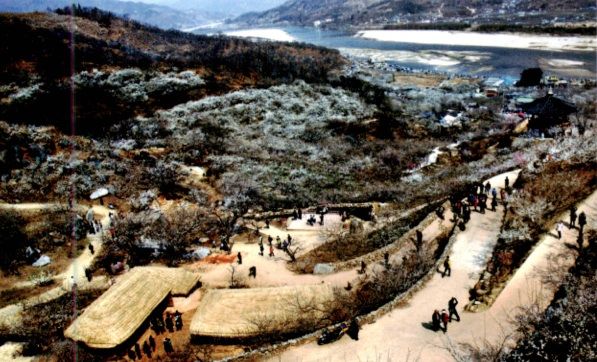 Maehwa Village is located at downstream of Seomjingang River. It has dazzling white apricot flowers every March. The flowers hurry the coming spring and deliver the spirit of classical scholar. In this village there are 2000 platform for crocks of sauces and condiments and flowers which are well maintained for 3 generation. Recently It is now famous for four seasons tour and Filming Site with beautiful wild flowers like snakes beard and Siberian chrysanthemum.

Location - 55 Jimak 1-gil, Daap-myeon Gwangyang-si, Jeollanam-do
광양시 다압면 지막 1길 55


Seomjingang River 섬진강



Seomjingang River has sufficient water quantity and clean water. and it is originated from Jinan-gun
Jeollabuk-do. It travels about 225km till kwangyang bay.
Sweetfishes which is a measure for clean water live in water and there are plenty of Asian clams in the river.

Location - Daap-myeon/ Jinwol-myeon Gwangyang-si, Jeollanam-do
광양시 다압면/진월면


Yi Sun-sin Bridge 이순신 대교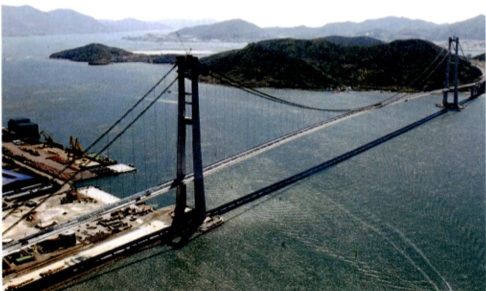 The bridge is total length of 2,260m connecting from Gwangyang to Yeosu. The length of mid-span is 1545m which is 4th over the world. and the tower of the bridge is 270m which is one of tallest in the world.

Location - Geumho-dong Gwangyang-si, Jeollanam-do
광양시 금호동


Gwangyang Port 광양항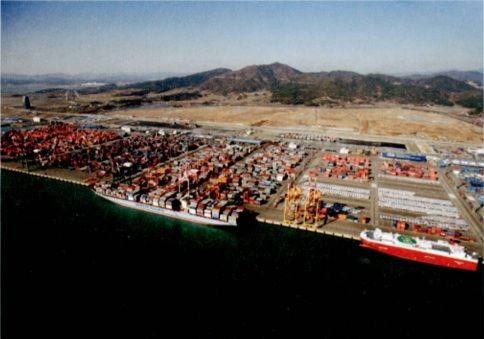 It is opened in 1998. Gwangyang container berth has deep water level to allow the big container inward and toward of the port.

Location - 751 Hangman-daero (777 Doi-dong) Gwangyang-si, Jeollanam-do
광양시 항만대로 751


Yudang Park 유당공원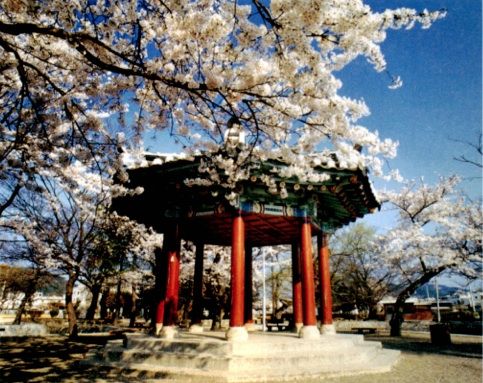 Gwangyang governor, Park Se-hoo in the time of 1528 made Yudang Park. Yudang Park is located between Intercity Bus Terminal and 5-day Market. Yudang Park was named for plenty of trees like hackberry trees, Asian Fringe trees and willow trees.
The Hundreds years of old trees and pond make harmony of beauty for Korean traditional garden.
Especially Asian Fringe trees in the park are appointed as national treasure no 235 for their beauty.

Location - 14 Baegun-ro, Gwangyang-eup (673-1 Mokseong-ri) Gwangyang-si, Jeollanam-do
광양시 광양읍 백운로 14


Baealdo Island Beach Park 배알도해변공원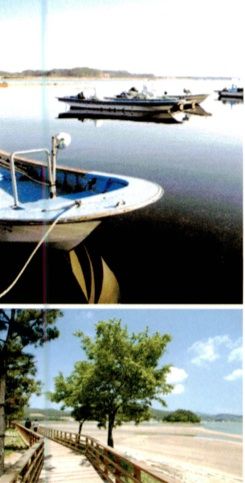 Baealdo Beach Park is located in Taean-dong which is close by Seomjingang River and the southern sea. It is good for family camping. There is Coastal Walk which can show the beautiful scene of Baealdo island and Seomjingang River. Seomjingang River flows toward the southern sea at Mangdeok Port.
Mangdeoksan Mountain and Baealdo Island are important place according to the theory of divination based on topography.

Location - Taein-dong Gwangyang-si, Jeollanam-do
광양시 태인동


Referred from : Namdo Tour (published by Jeolla provincial government)